Samantha is a wedding and portrait photographer located in the Midwest. She has a passion for medium format film photography, breathtaking light, and beautiful scenery. Alongside her husband Andrew, they strive to not only create memories for their clients but to tell their story as well.
Samantha takes an intentional and simple approach to her work and strives to photograph your story as it unfolds naturally so that they are able to create pure and timeless art for her clients. She offers fine art heirlooms and products so that your memories can be finely documented and well preserved.
Together with their family, Samantha and Andrew are located in a small village in Wisconsin but always enjoy traveling for their work. They are eagerly looking forward to all the experiences photography offers and would love the opportunity to document your life and tell your story alongside you!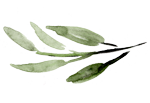 a little bit about samantha