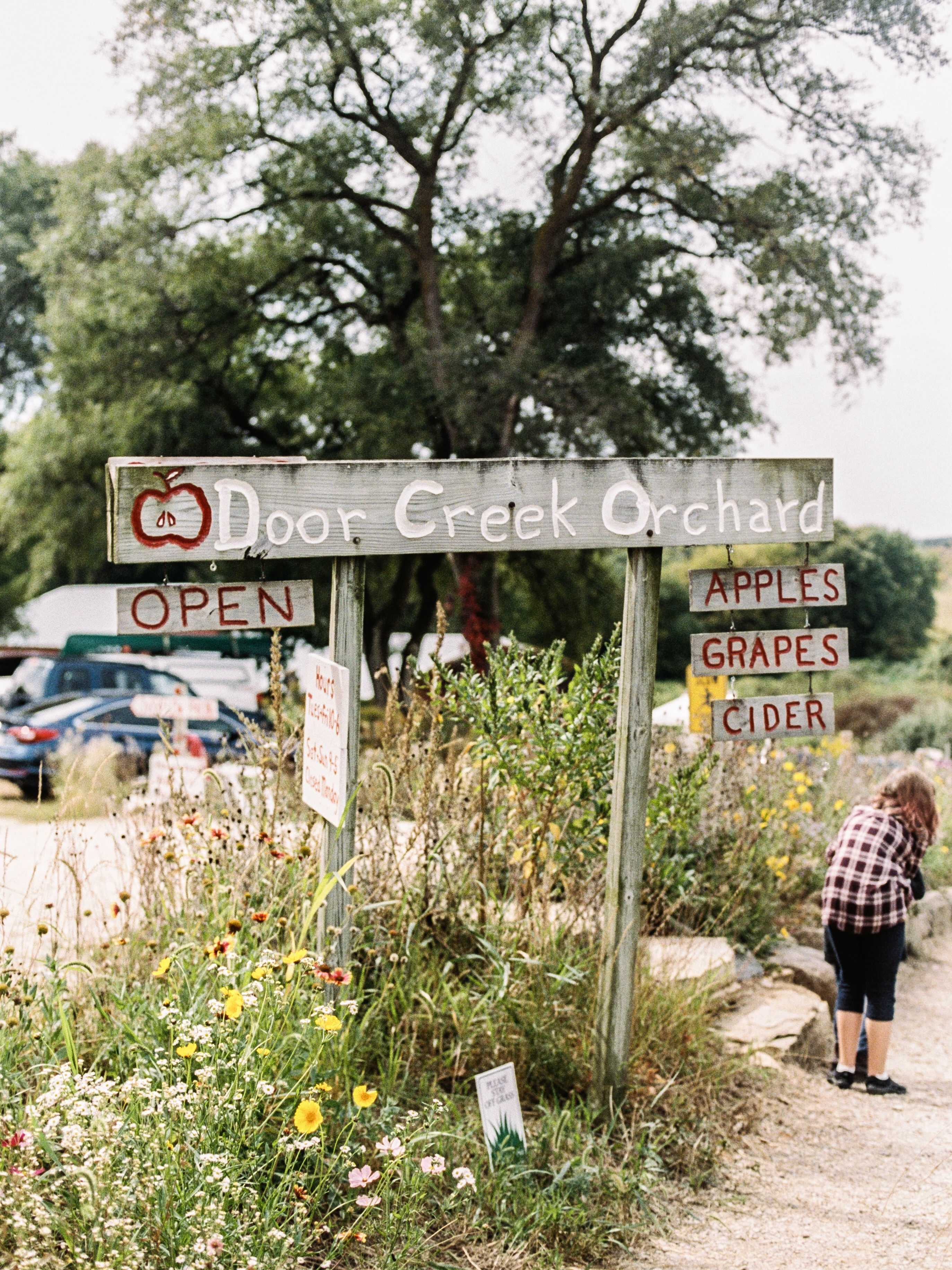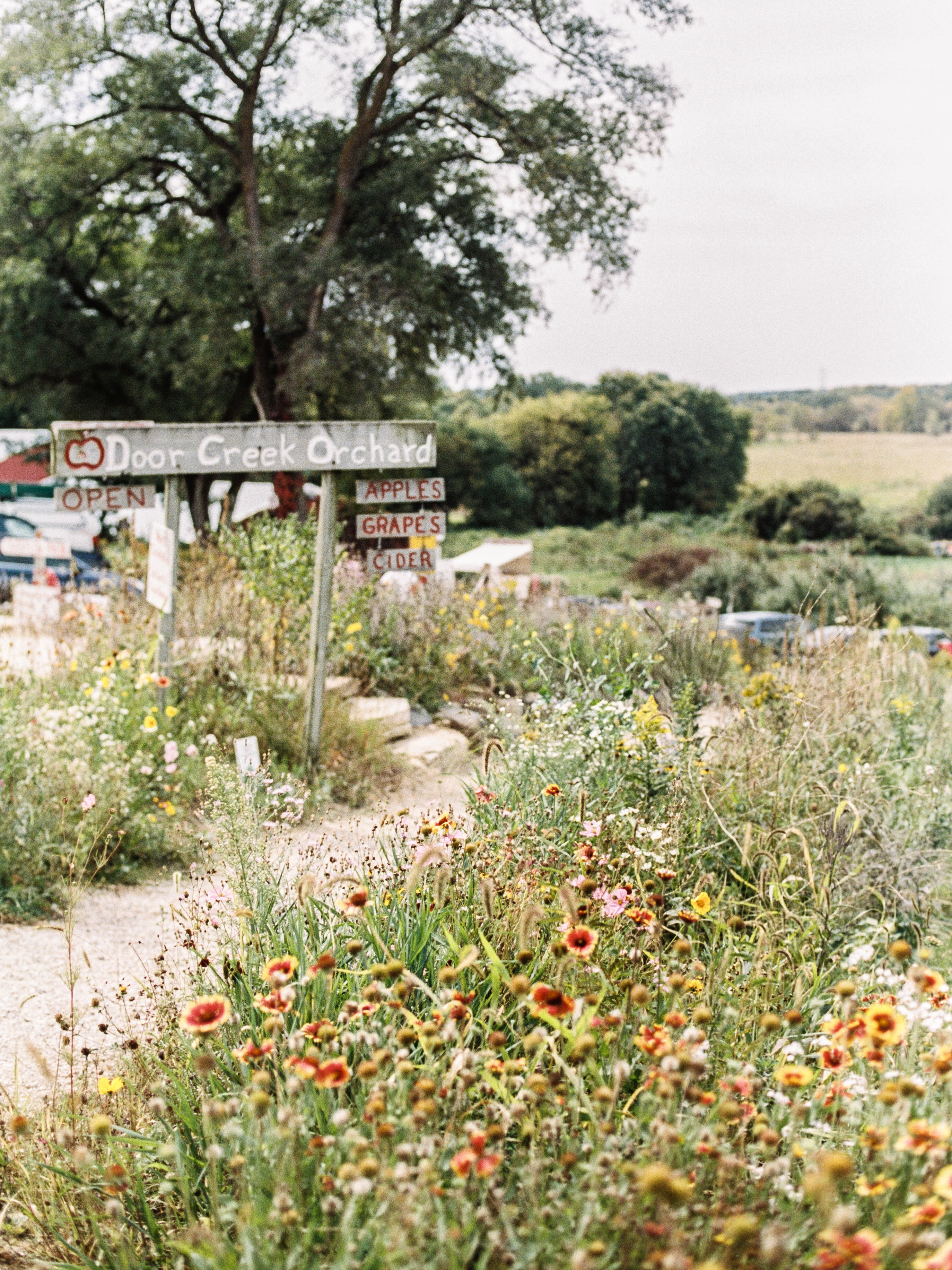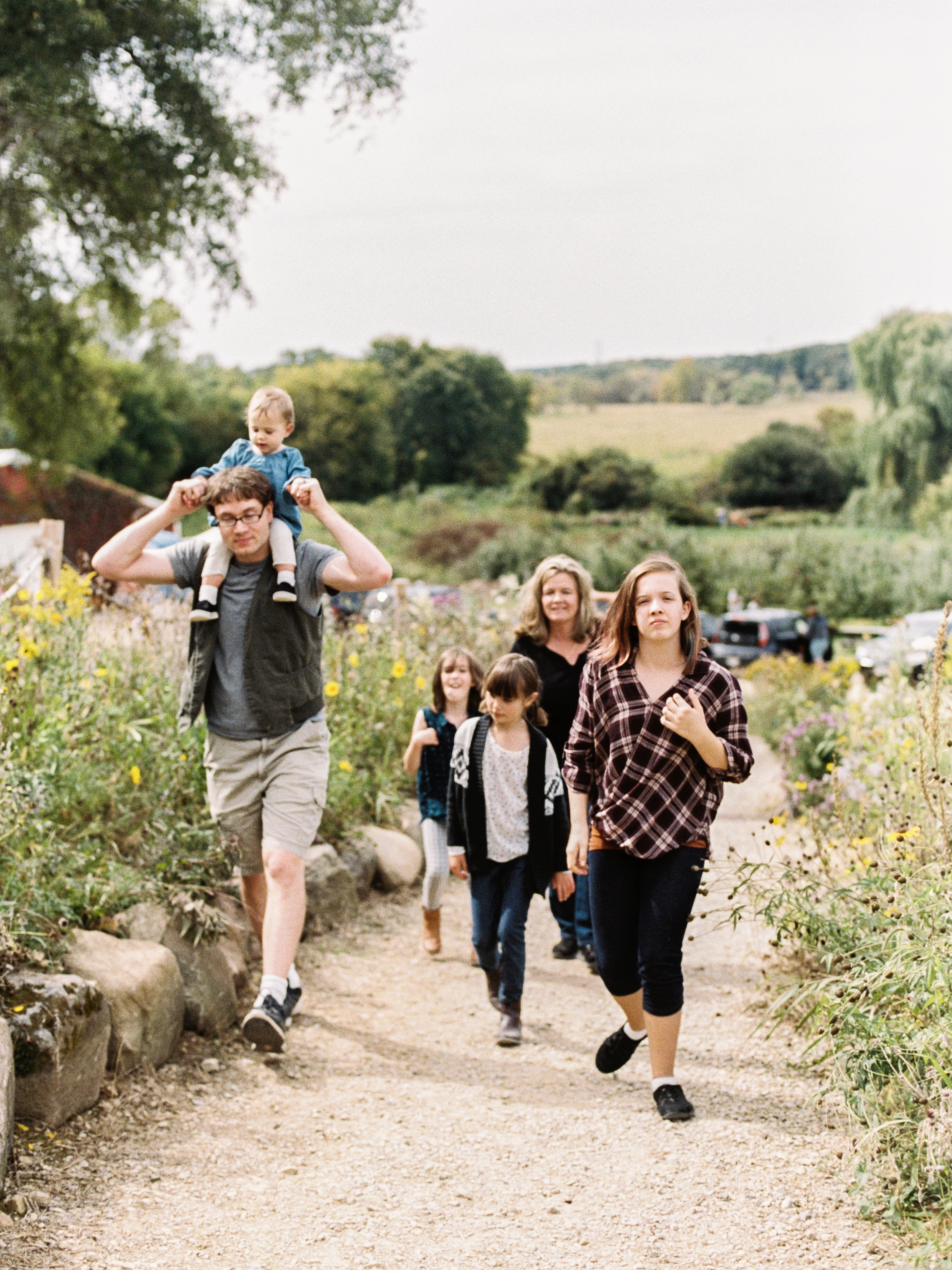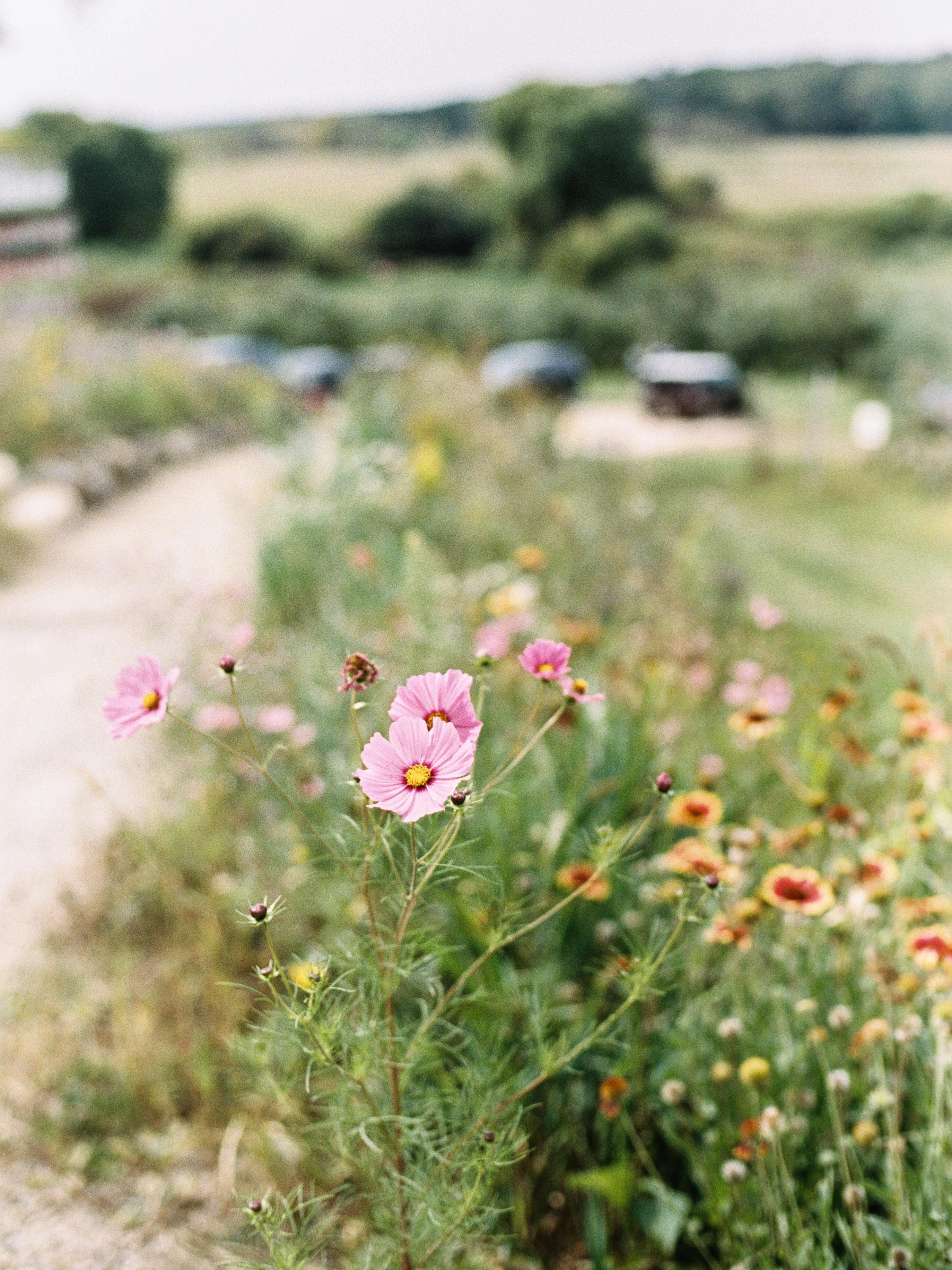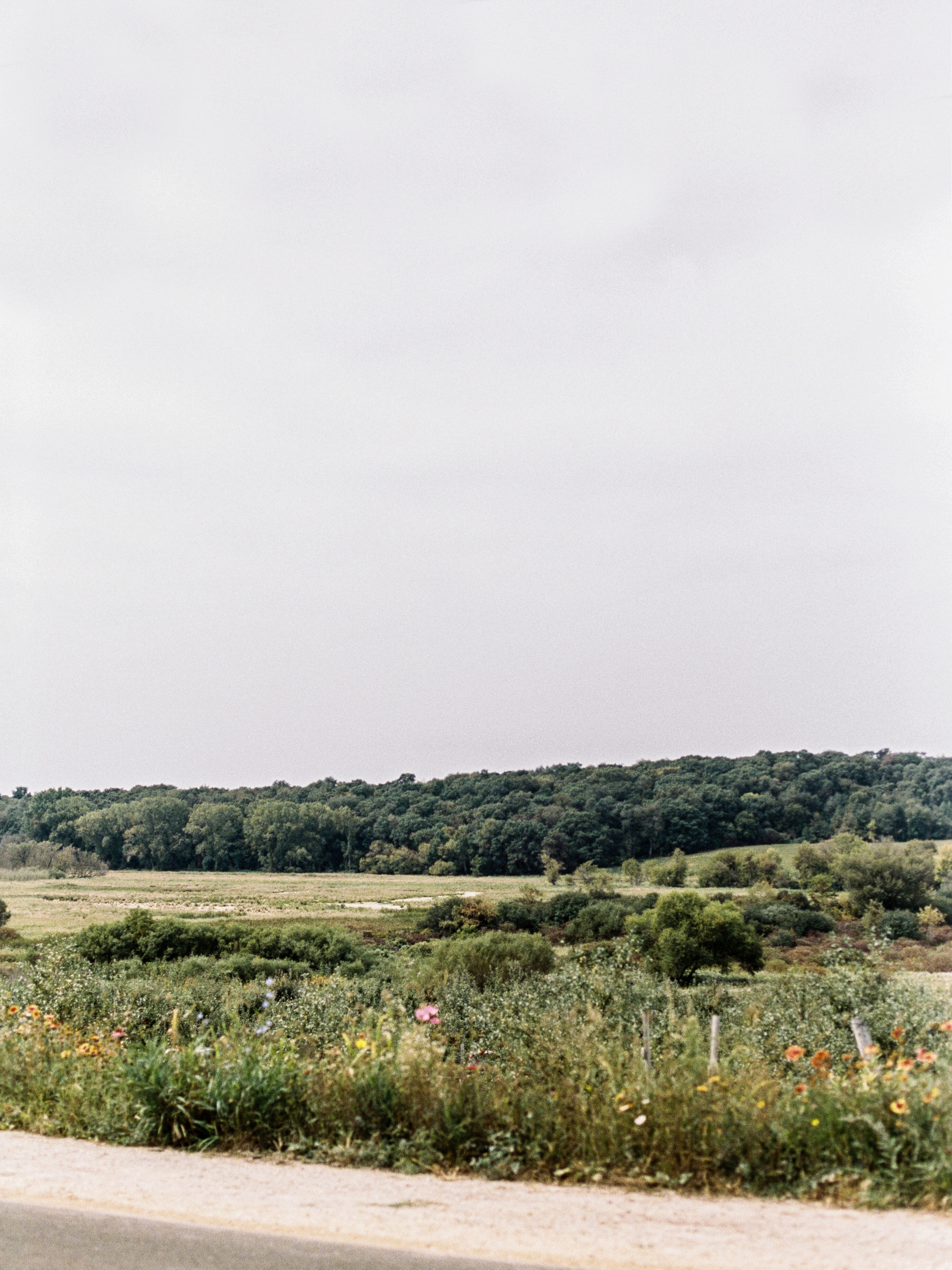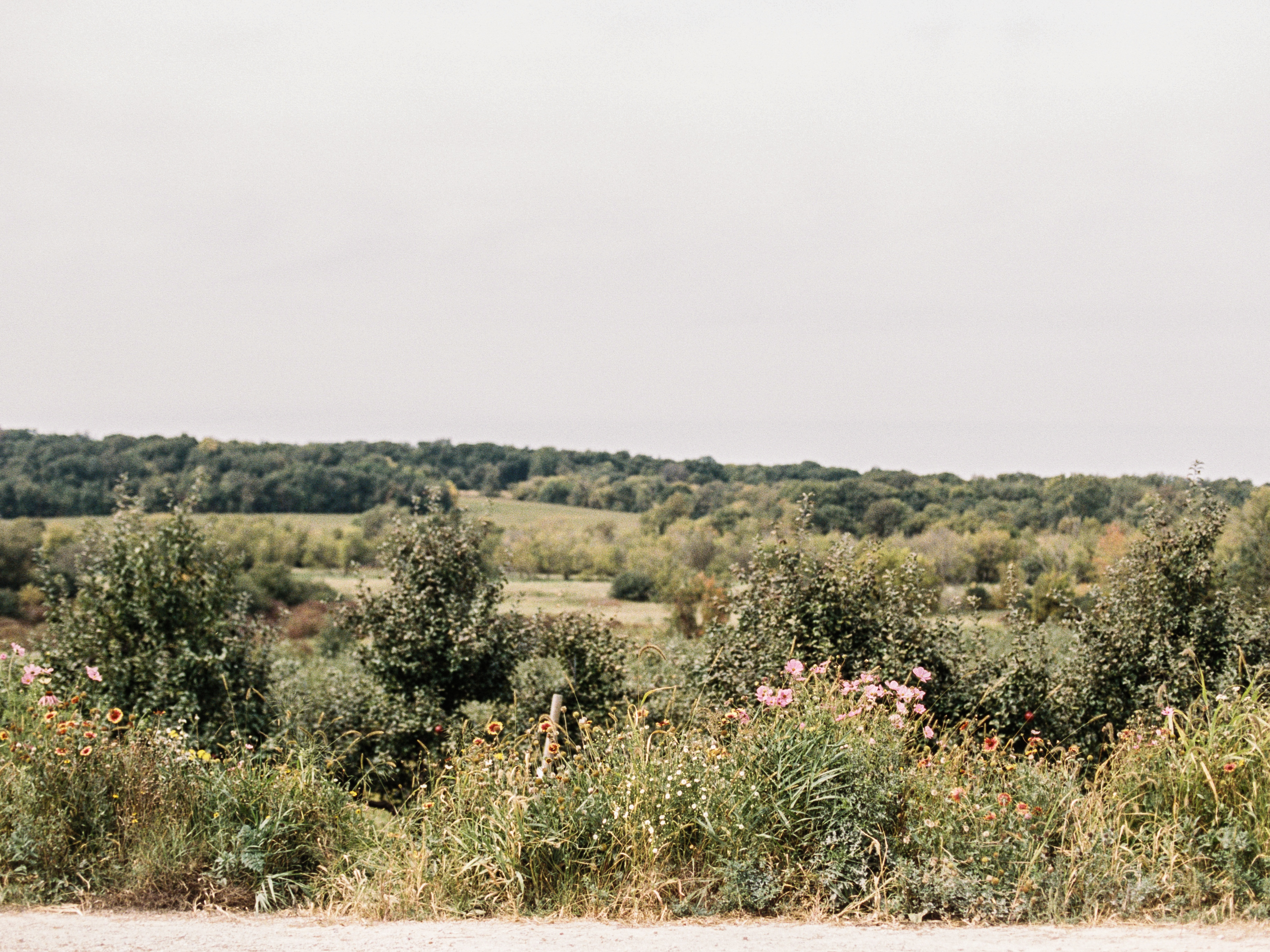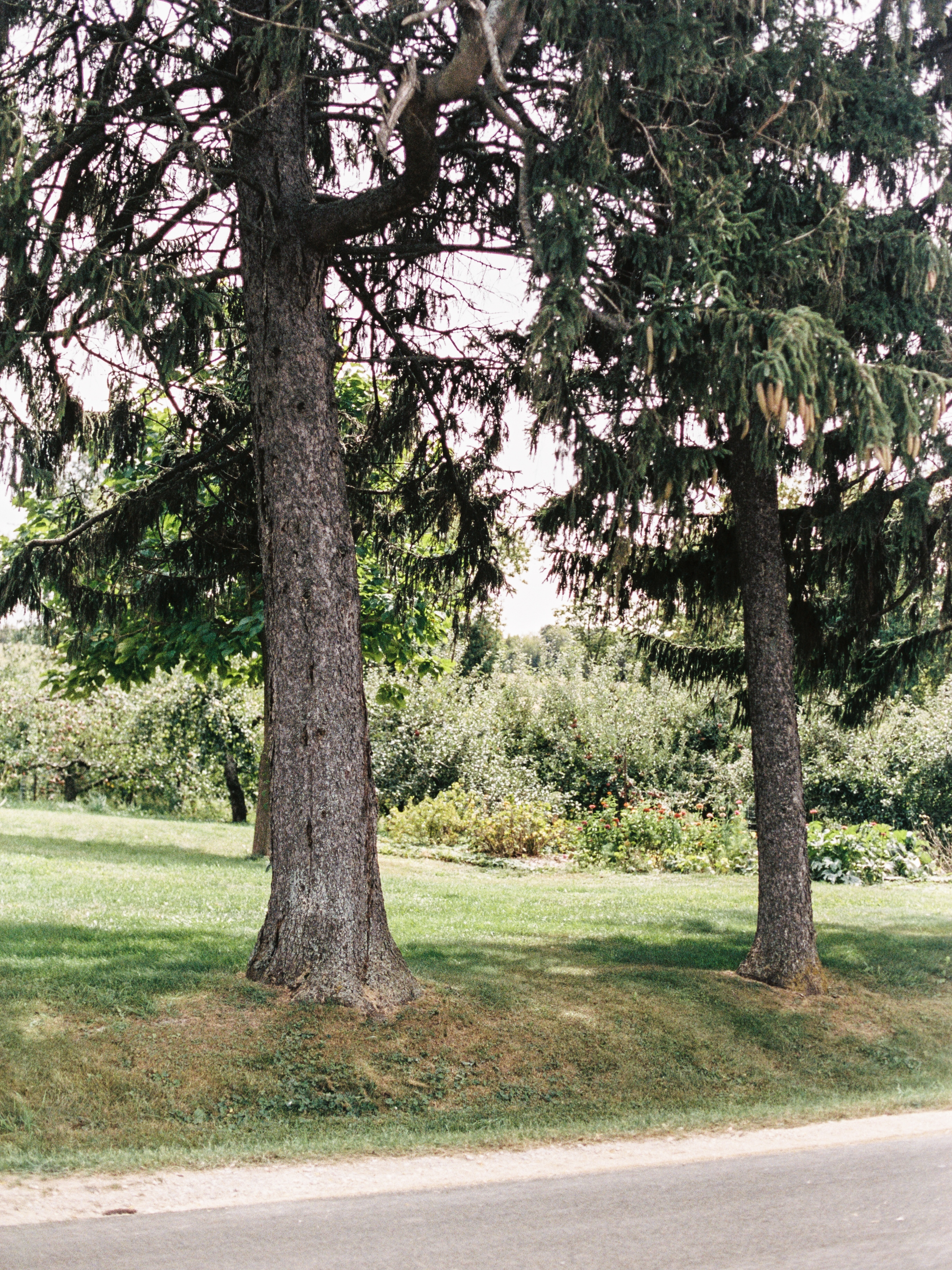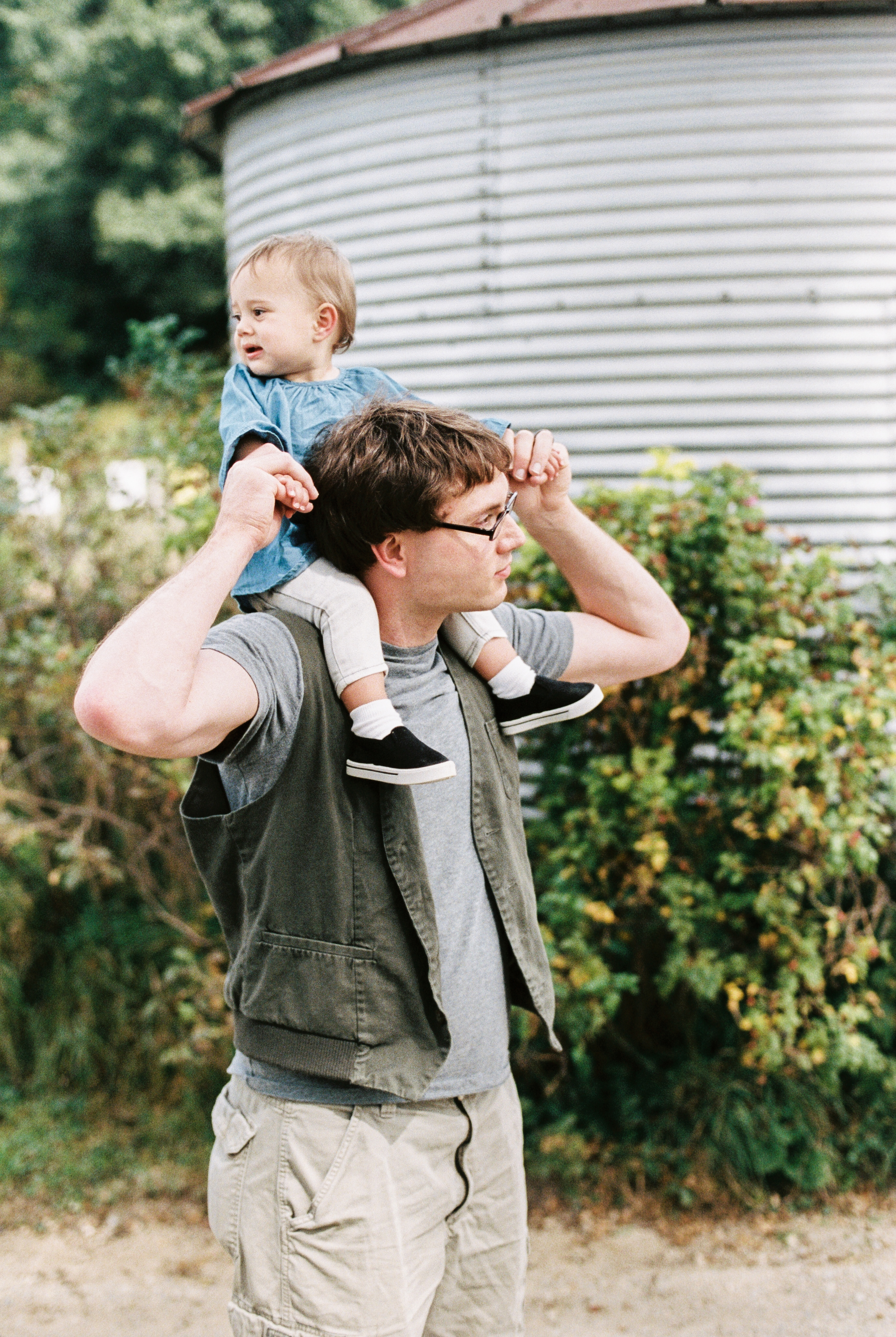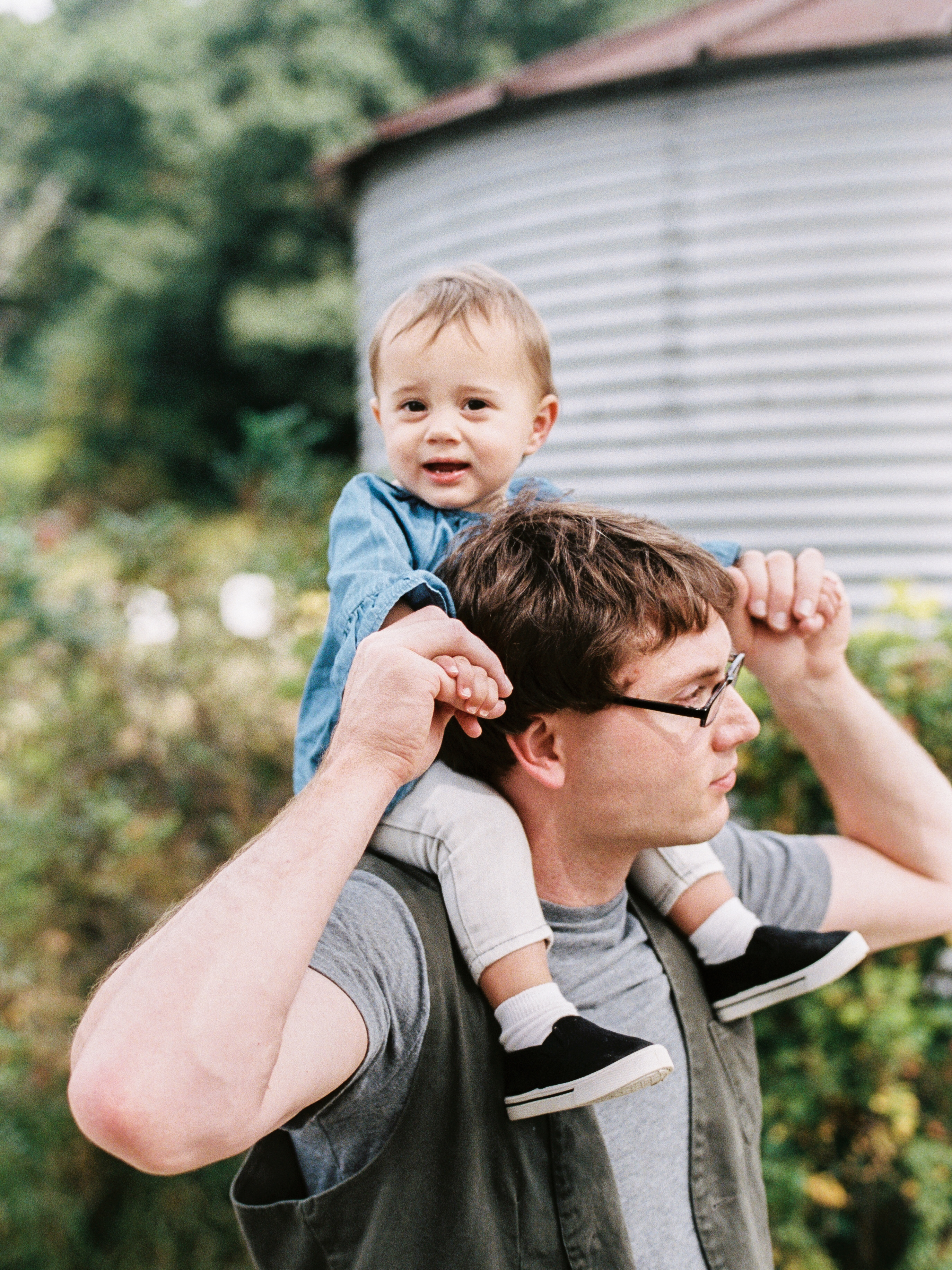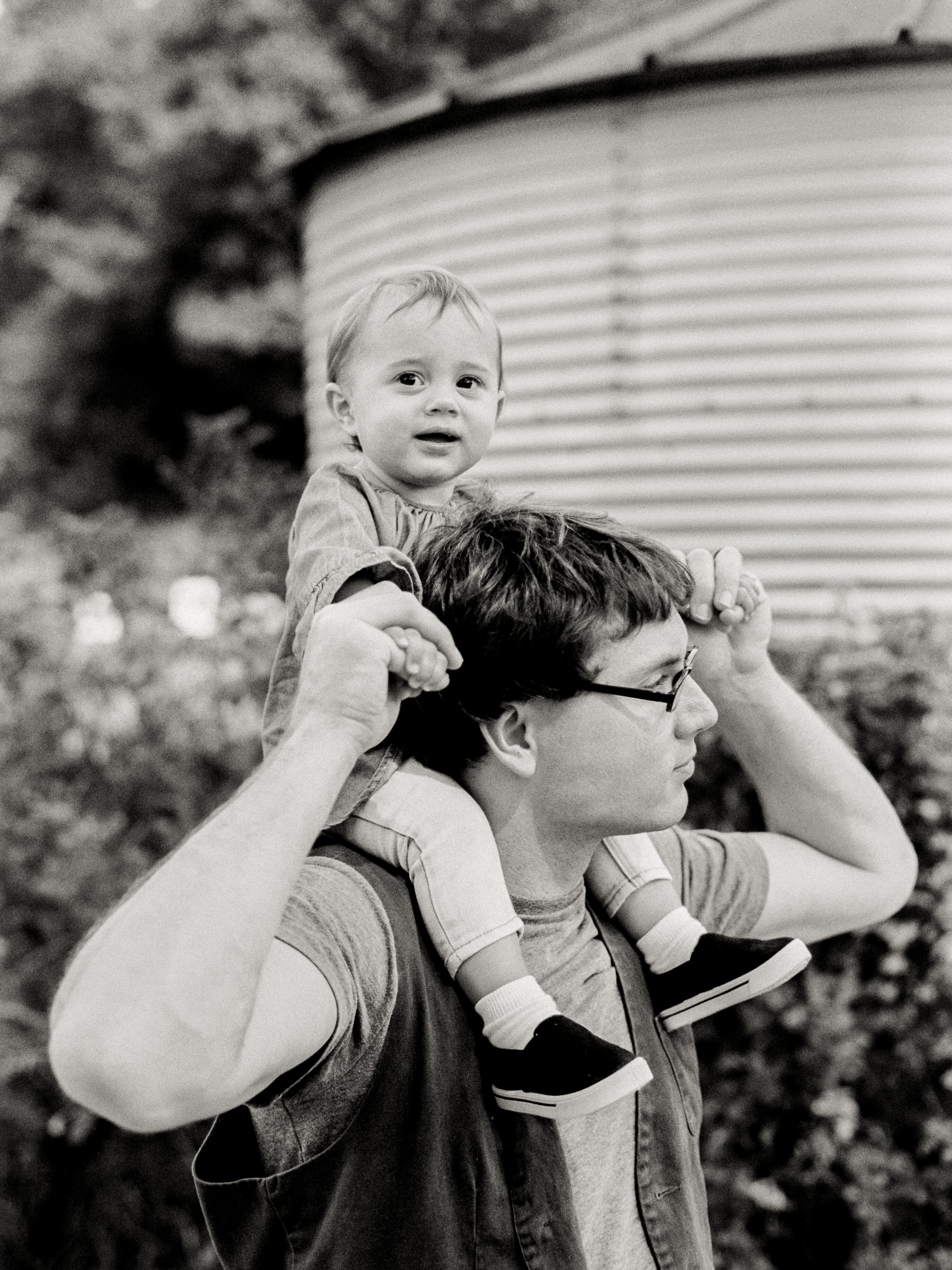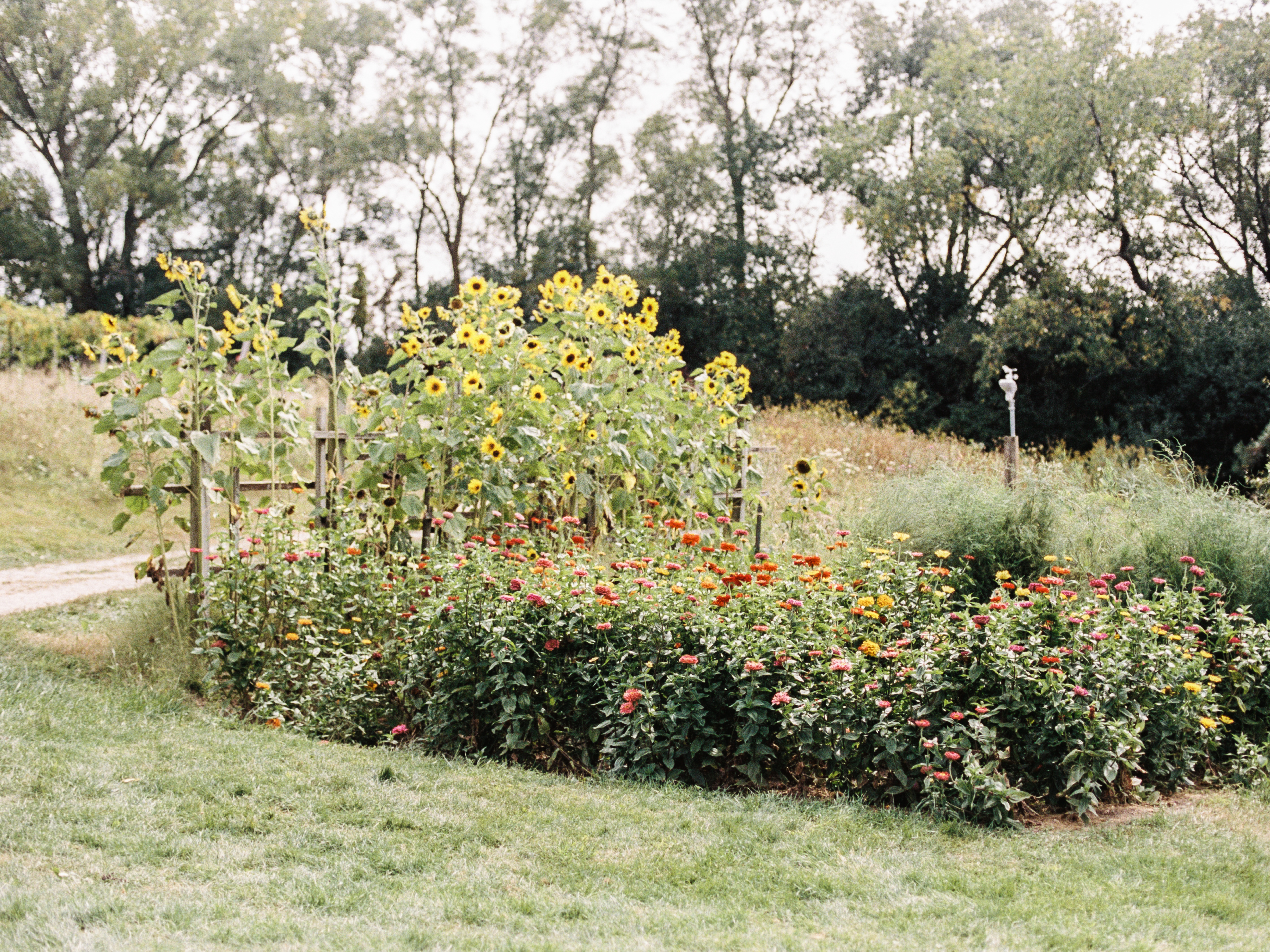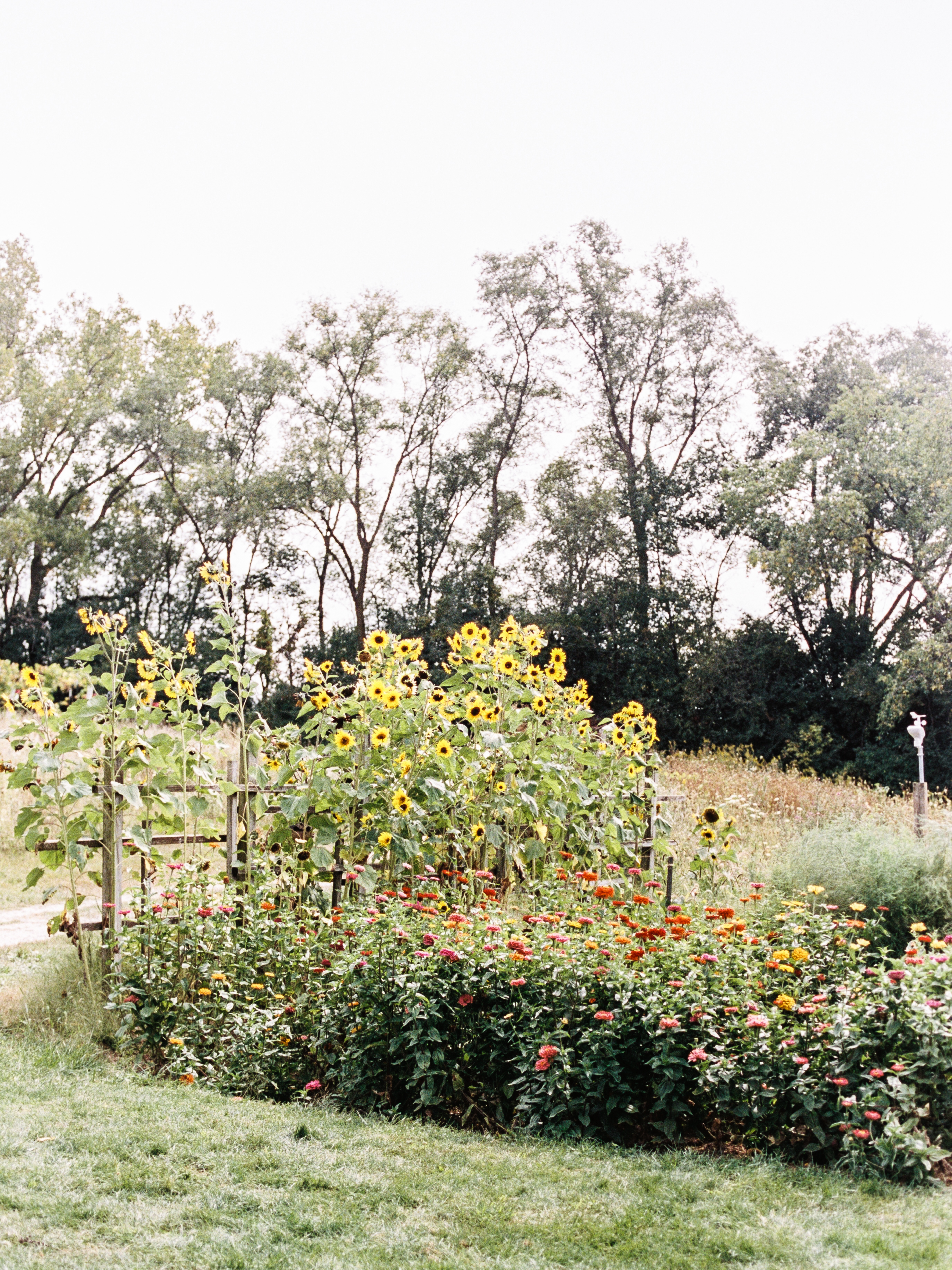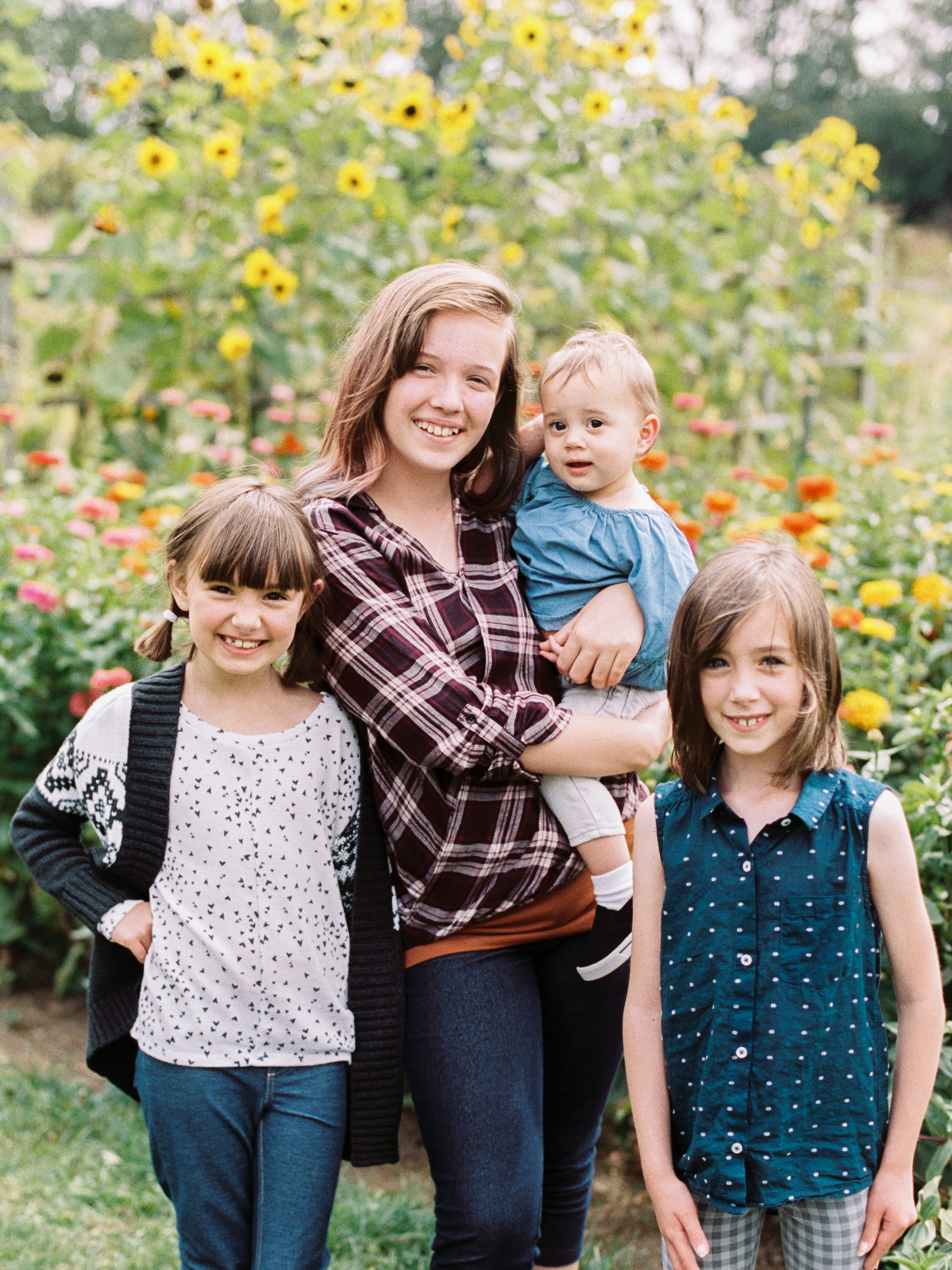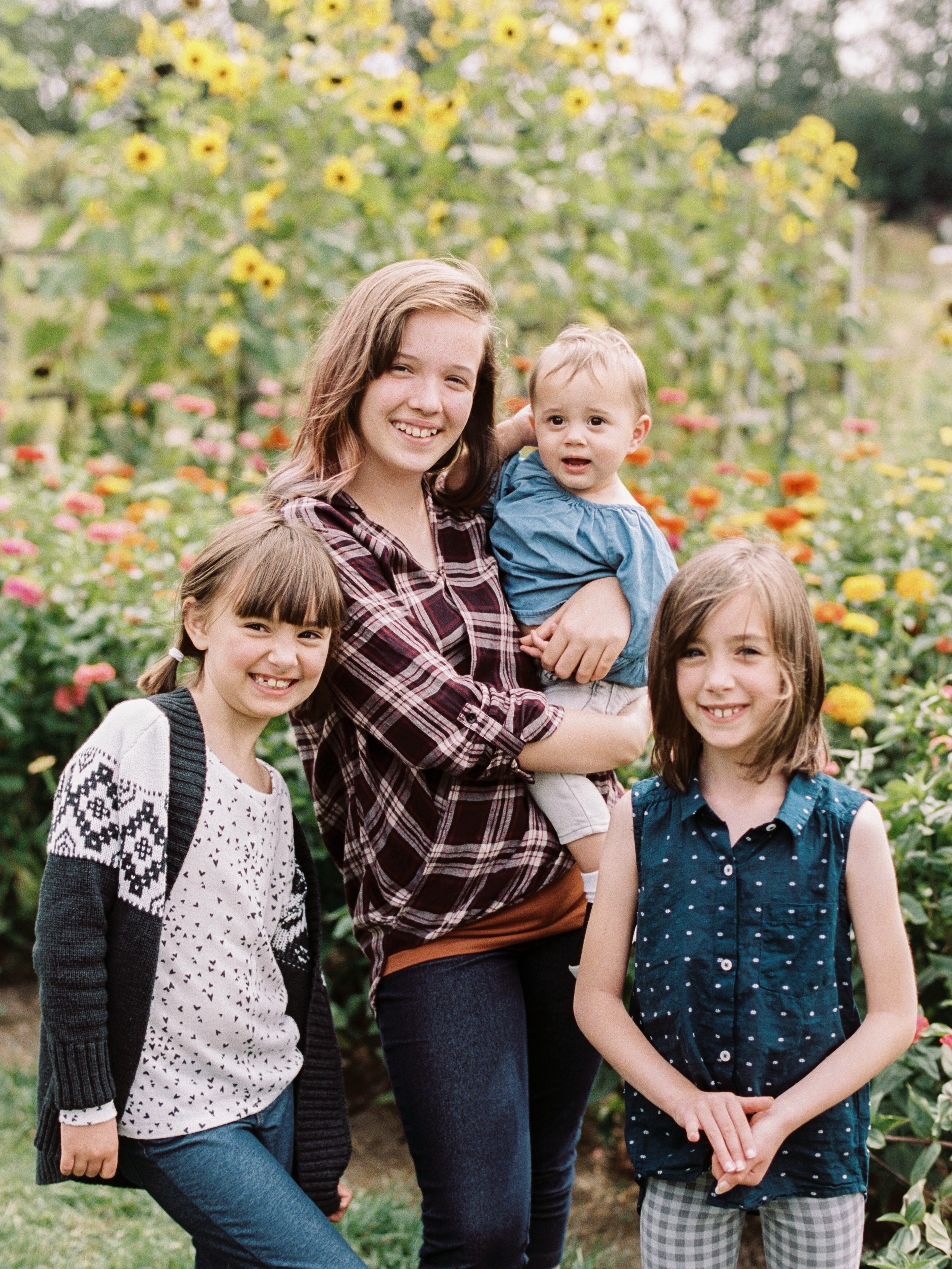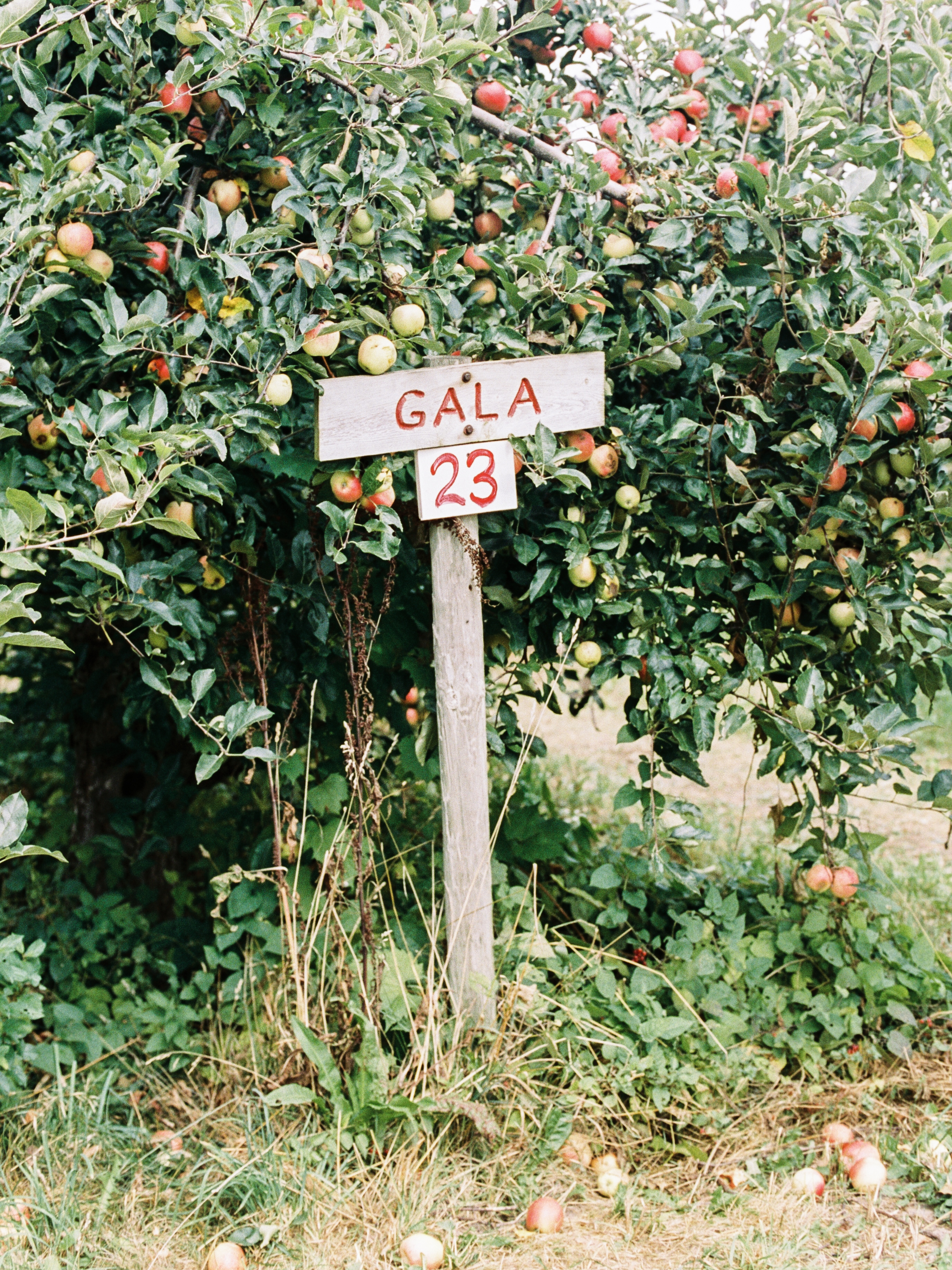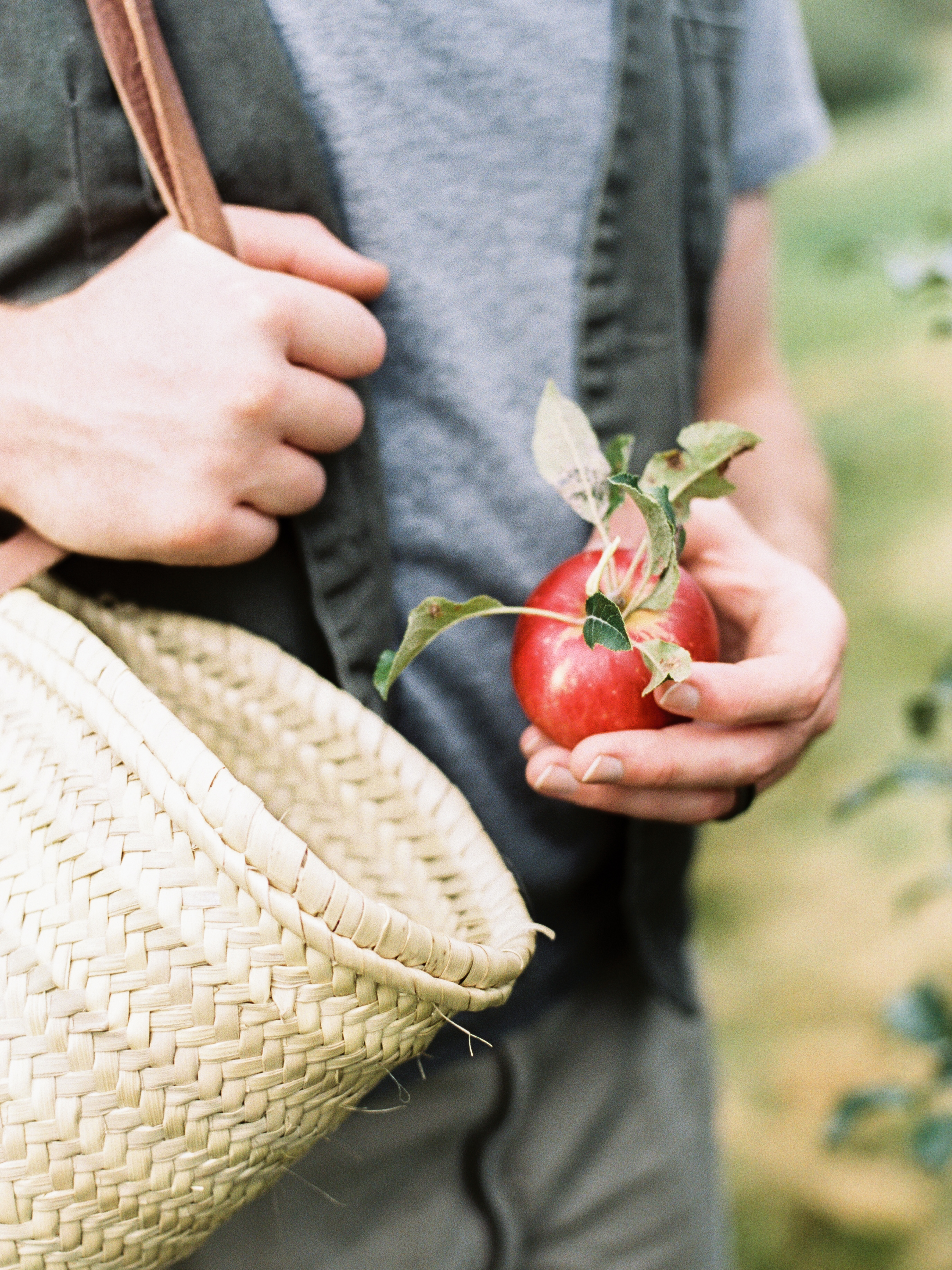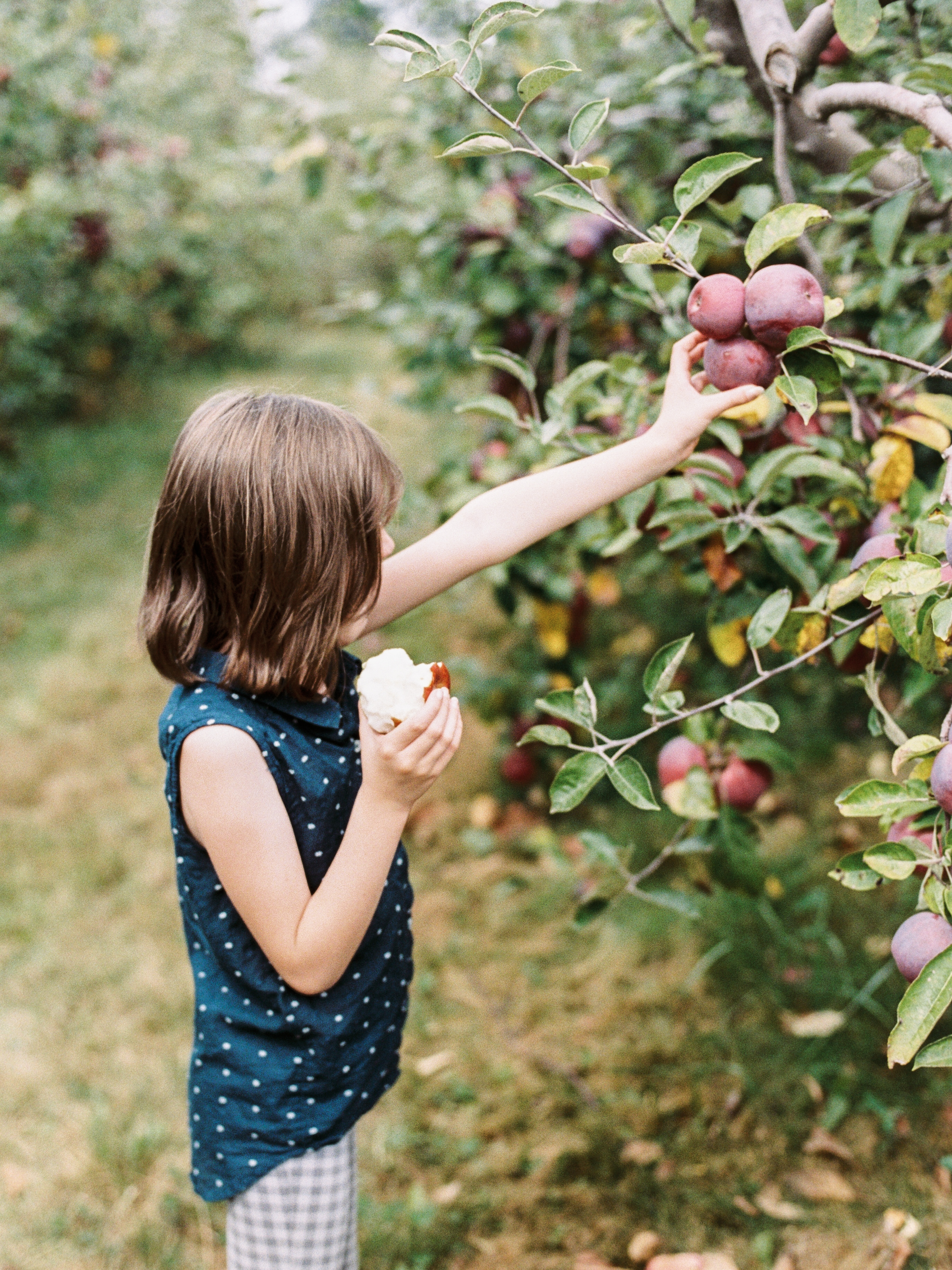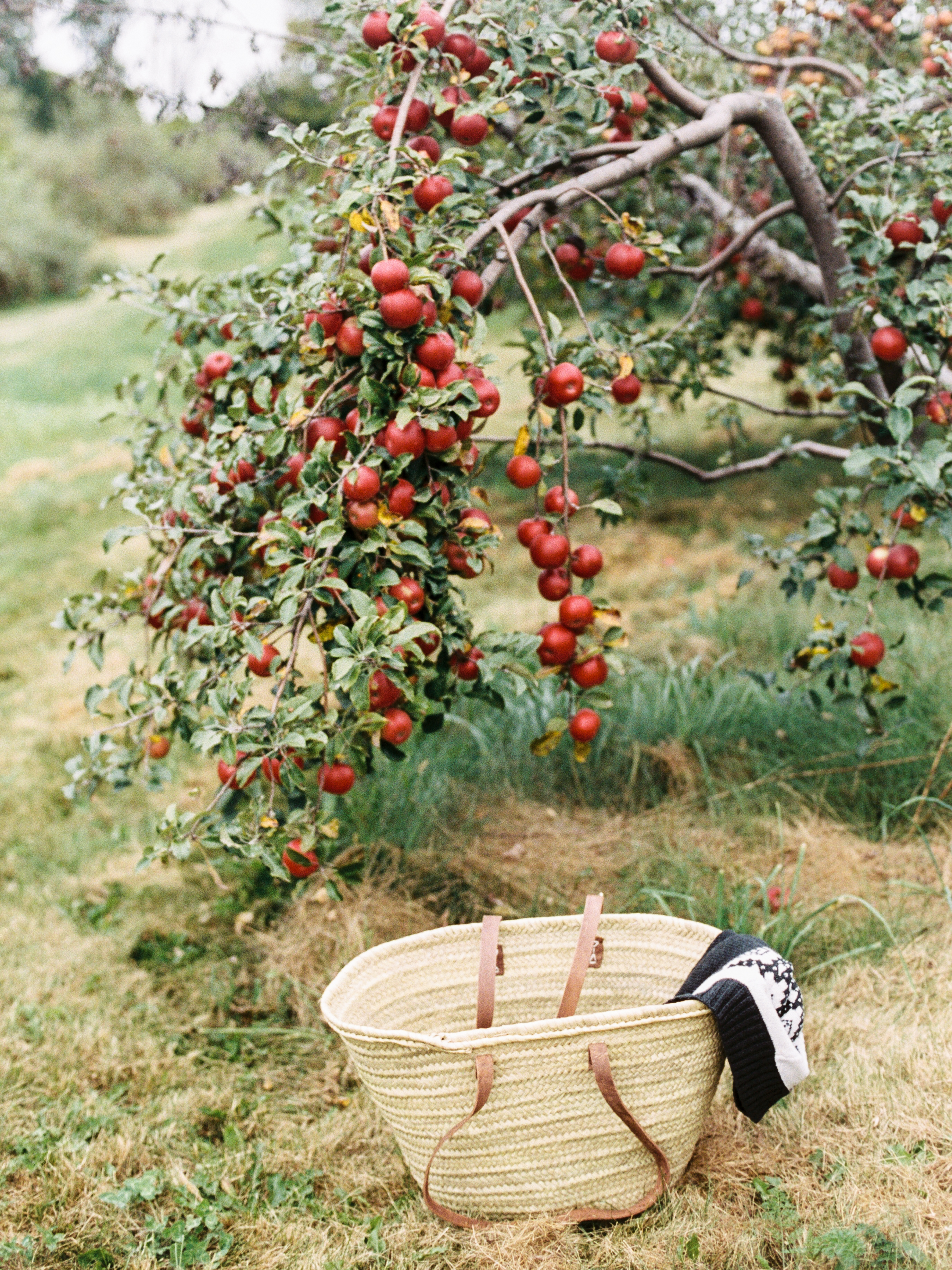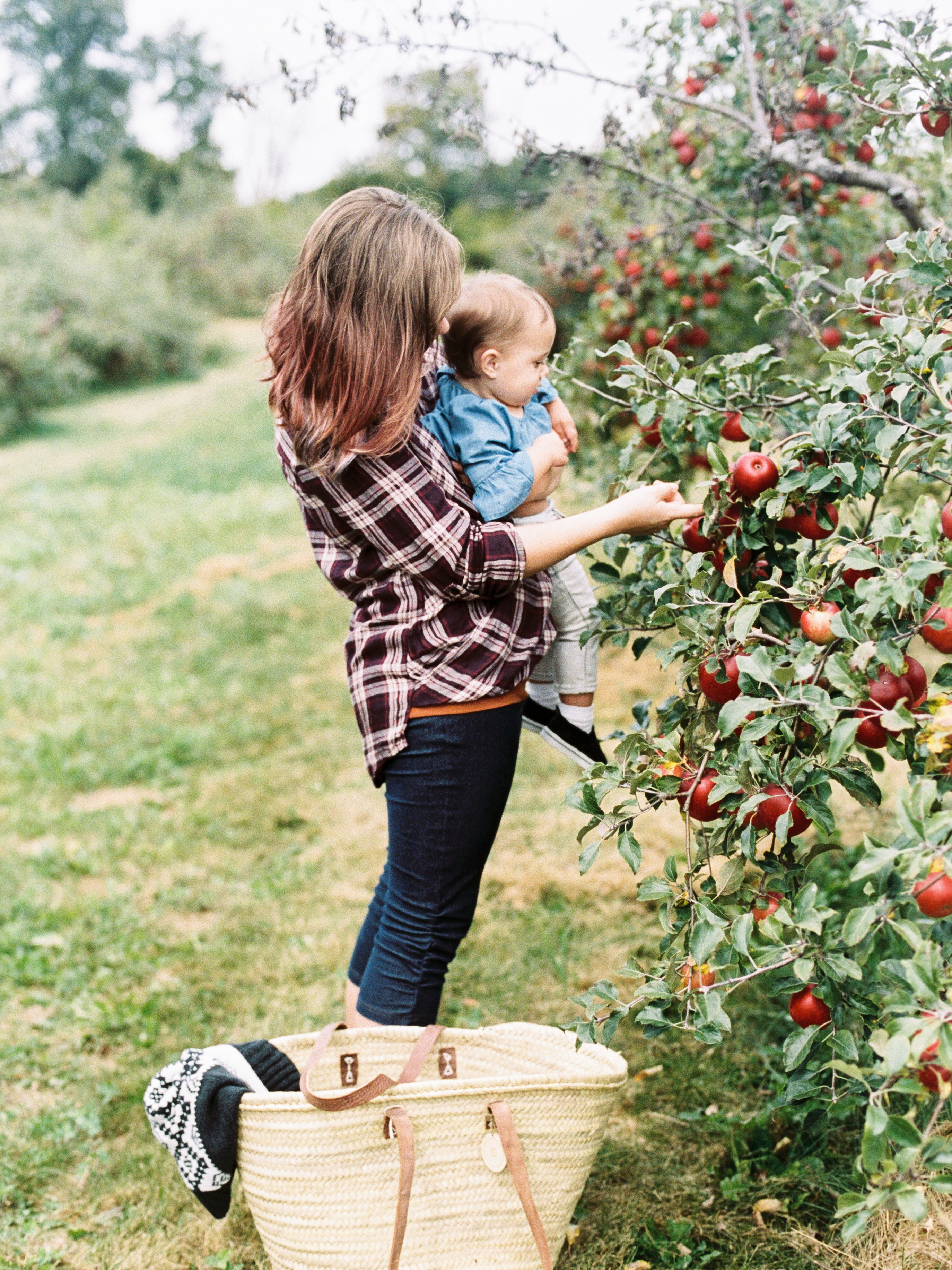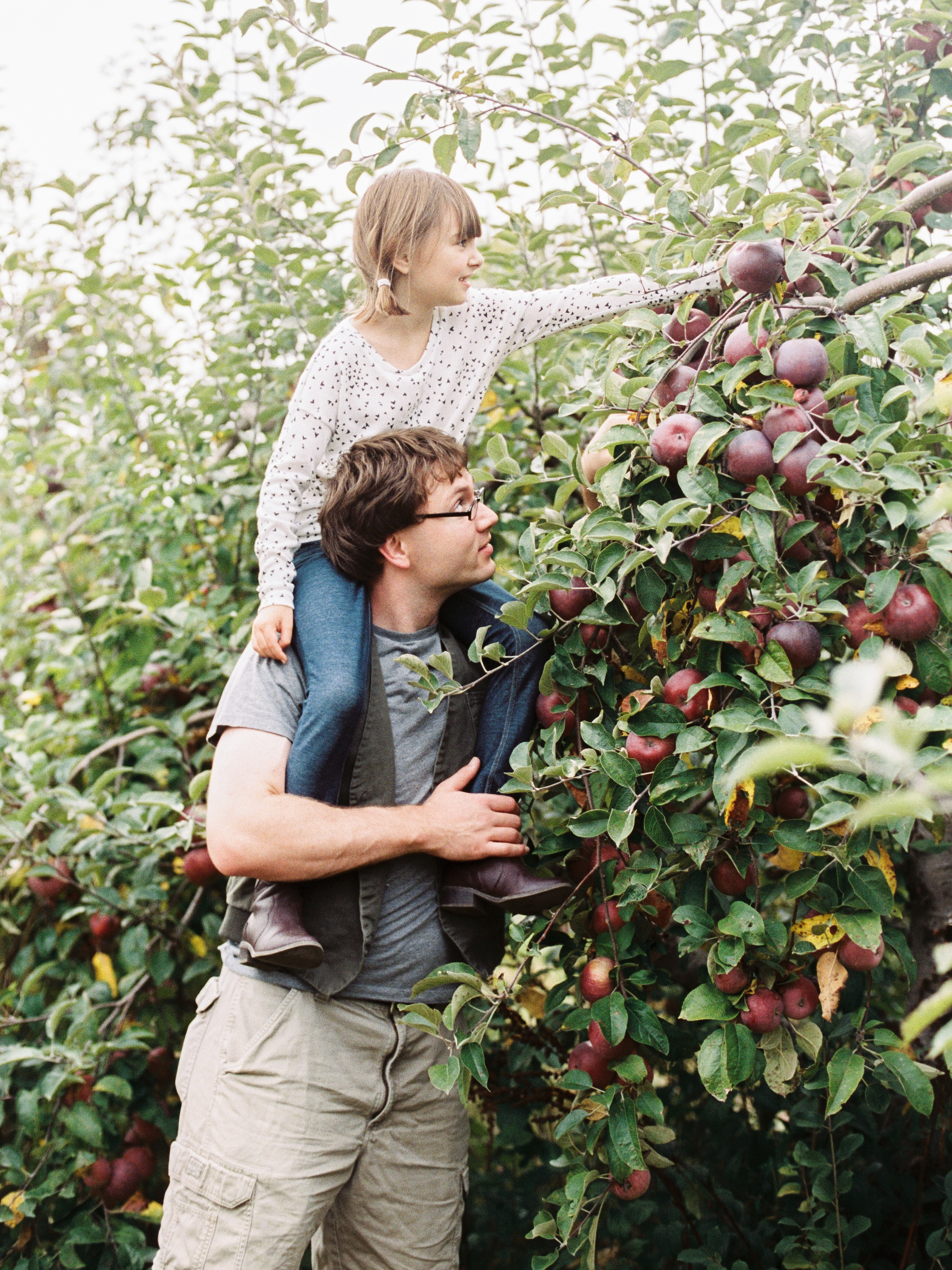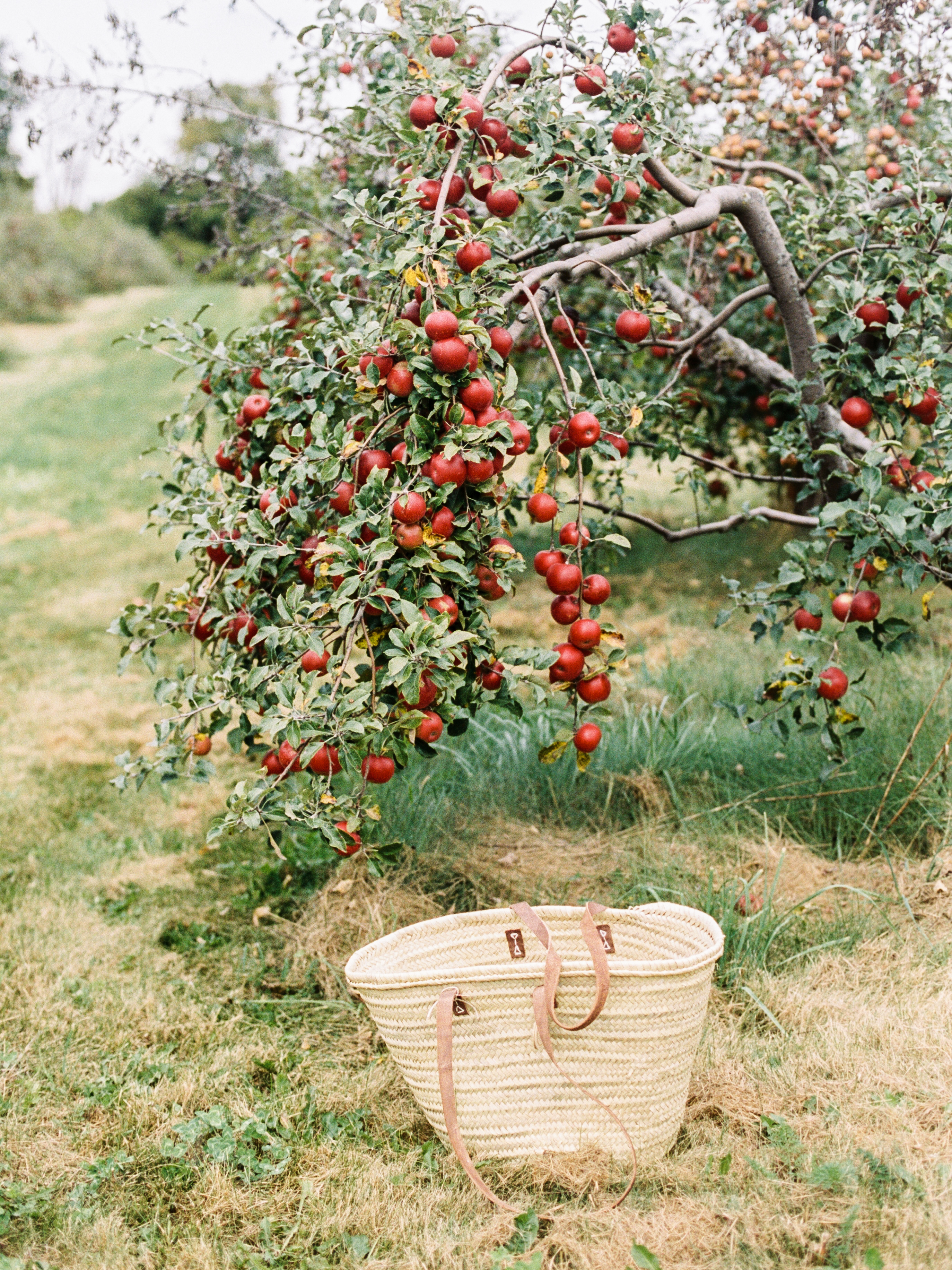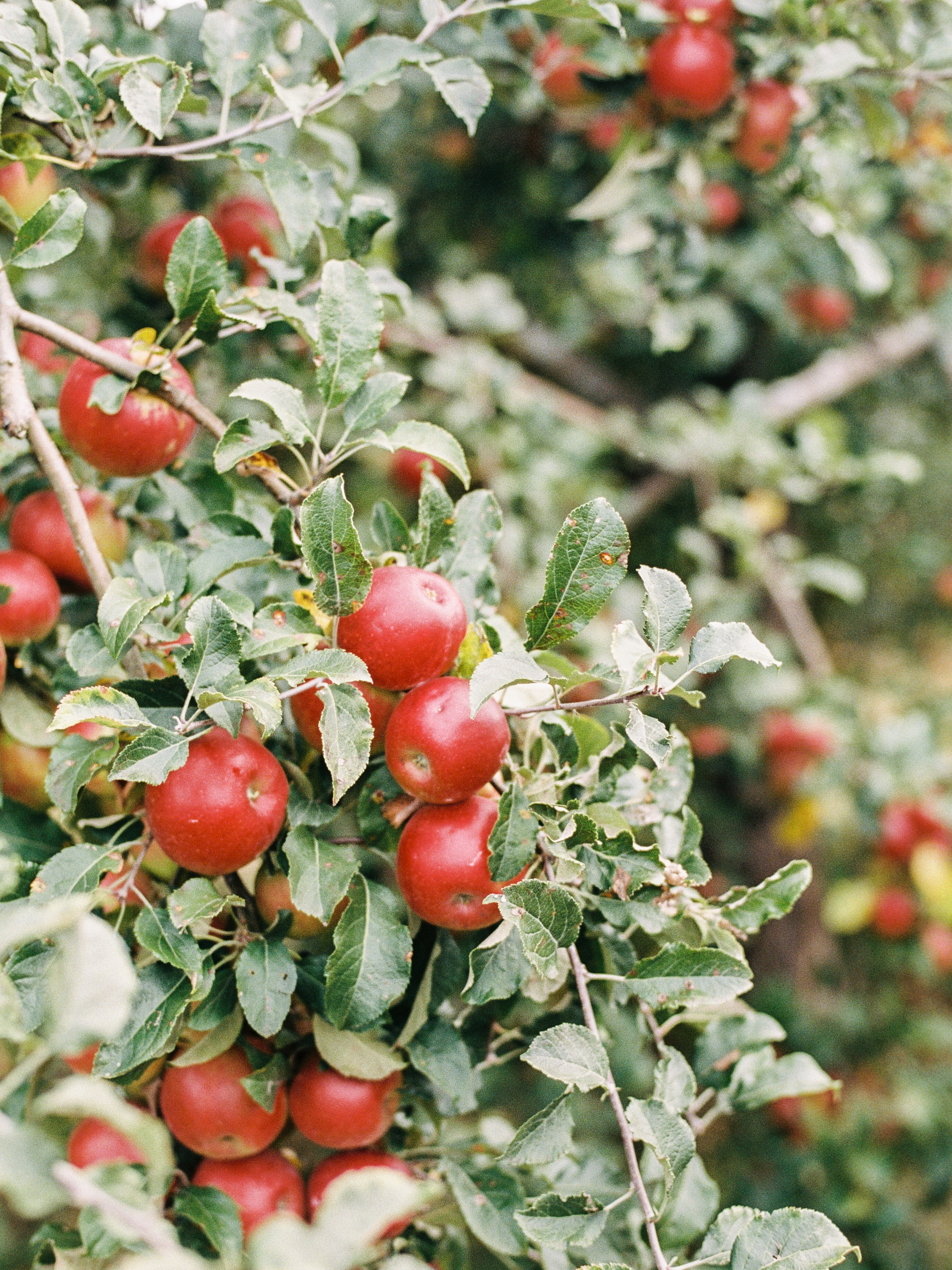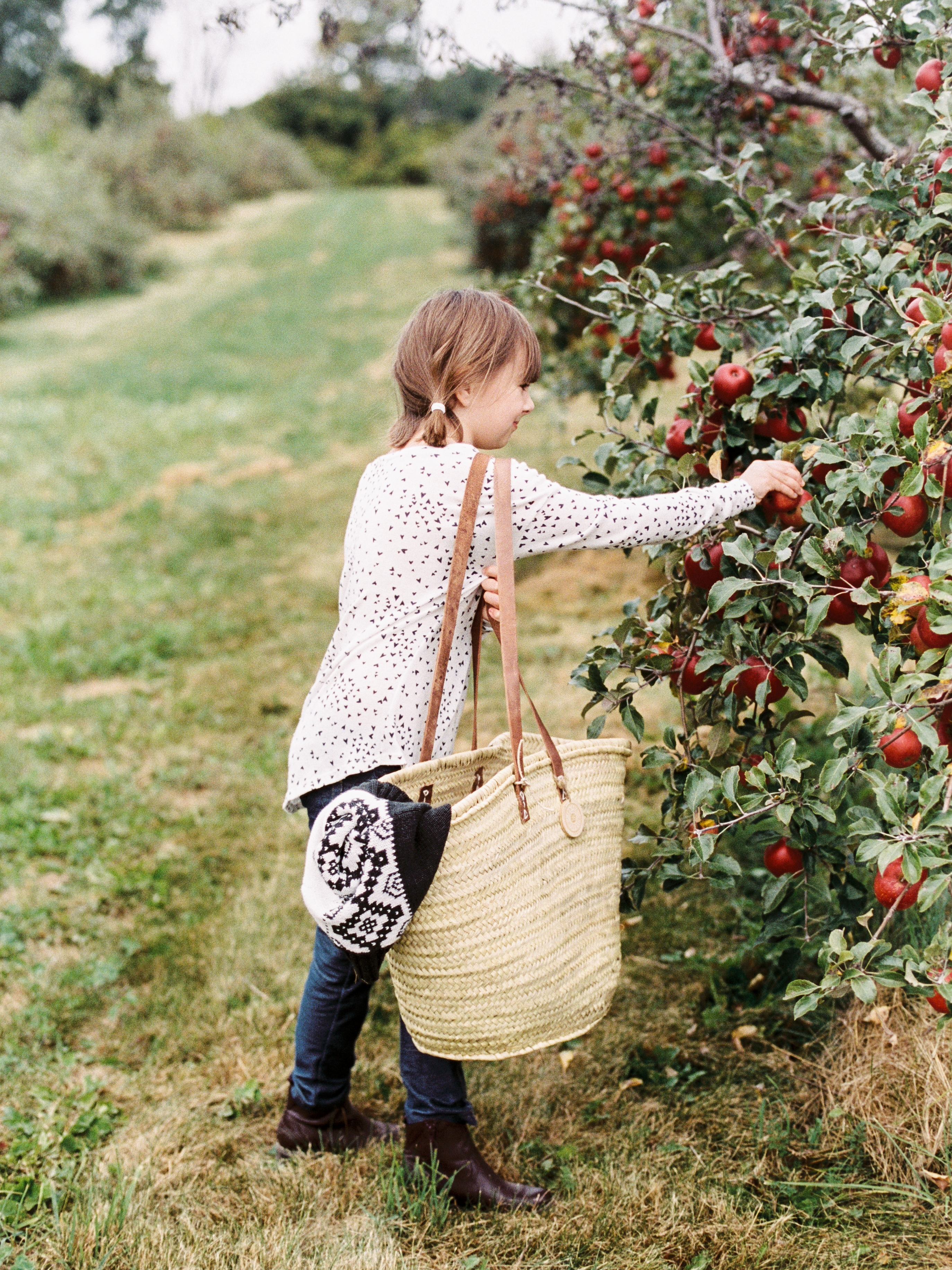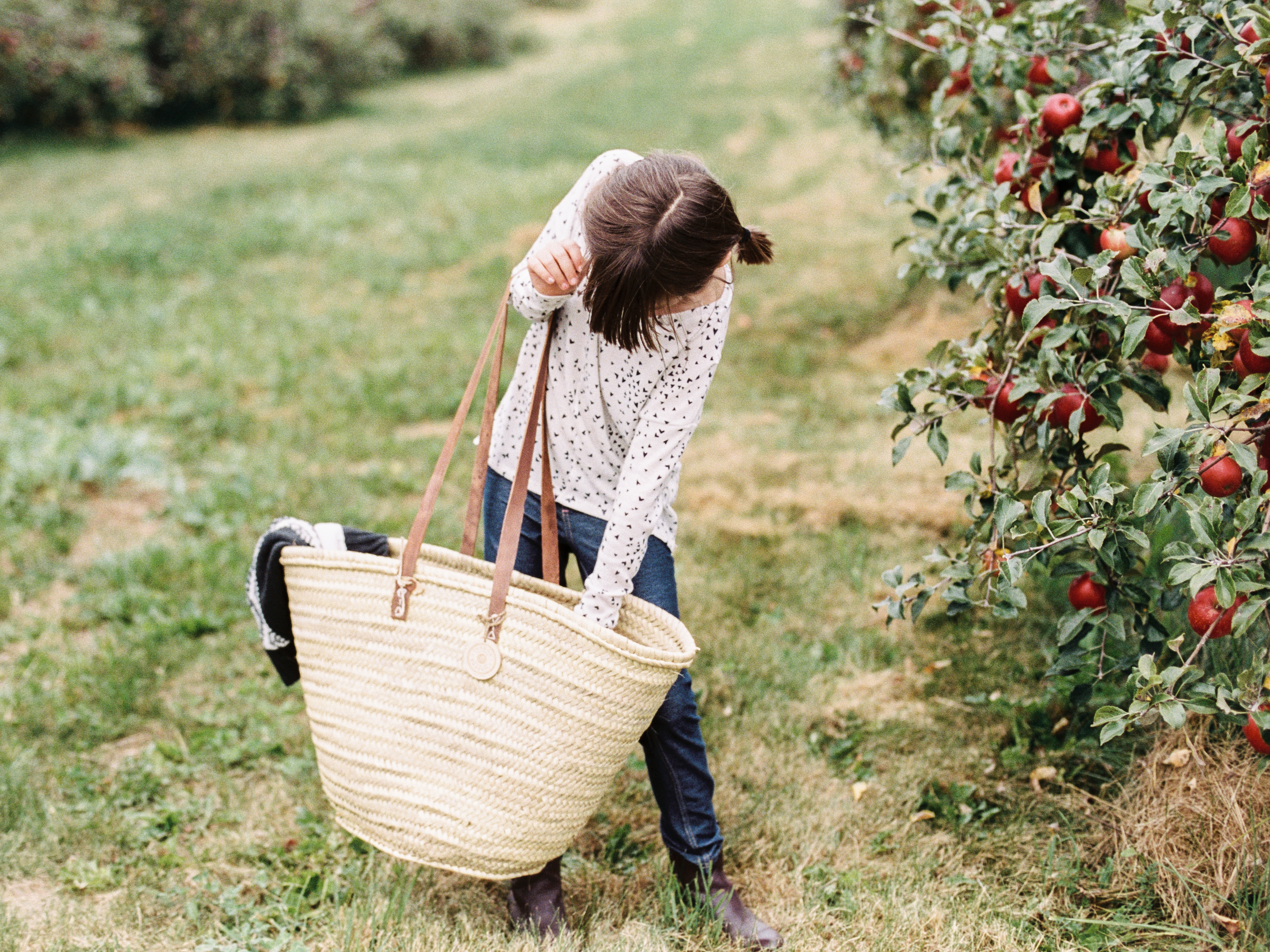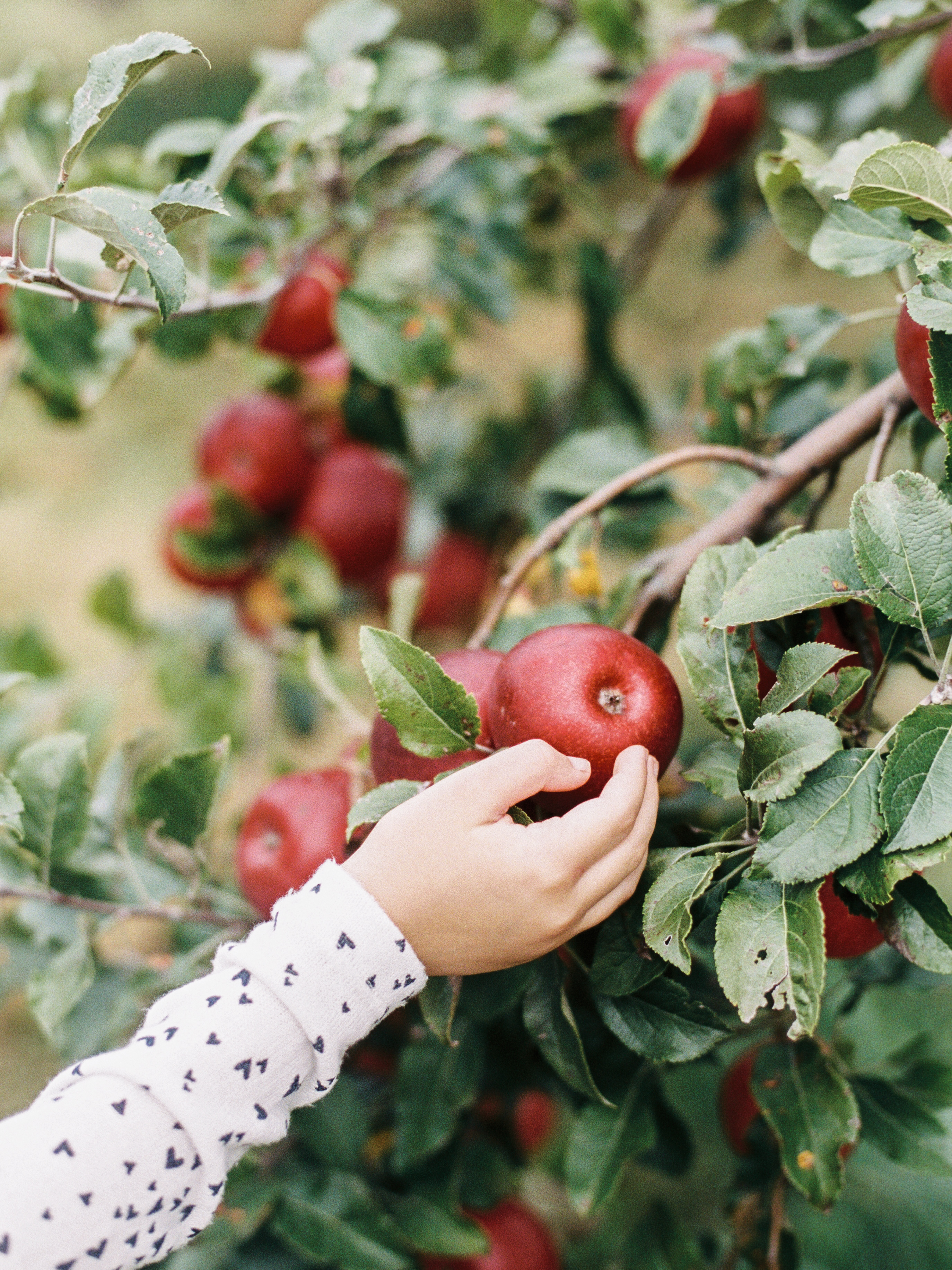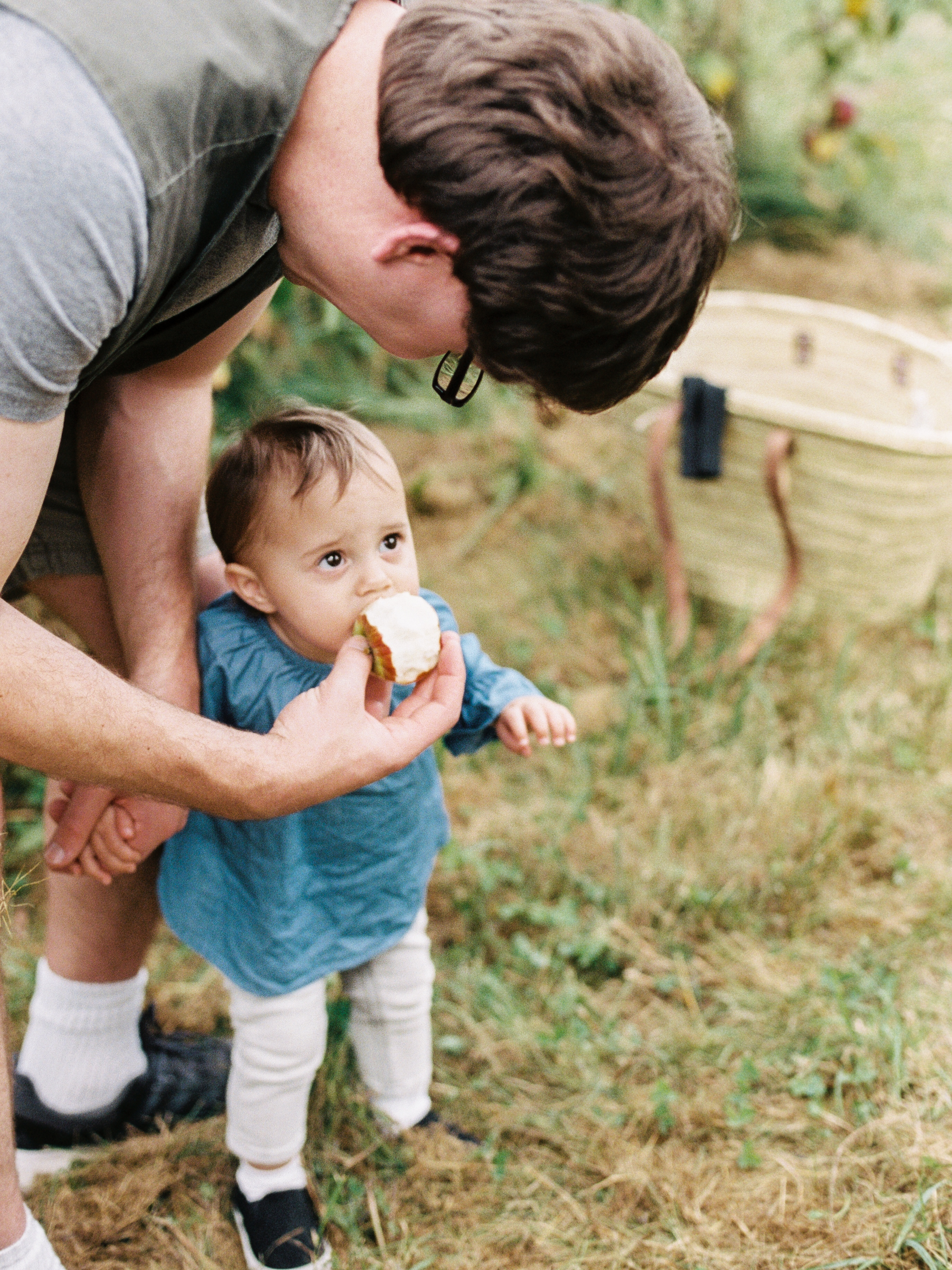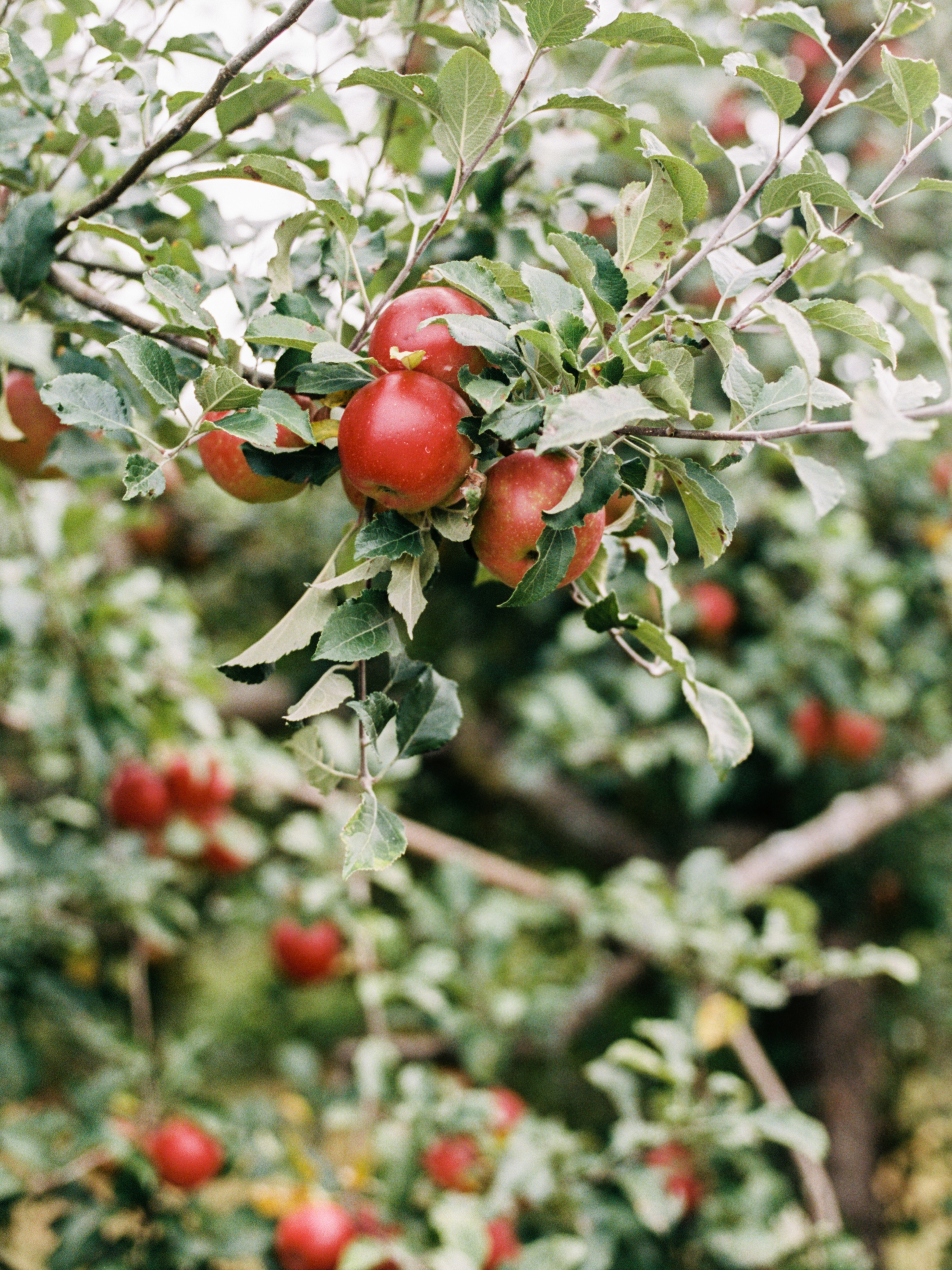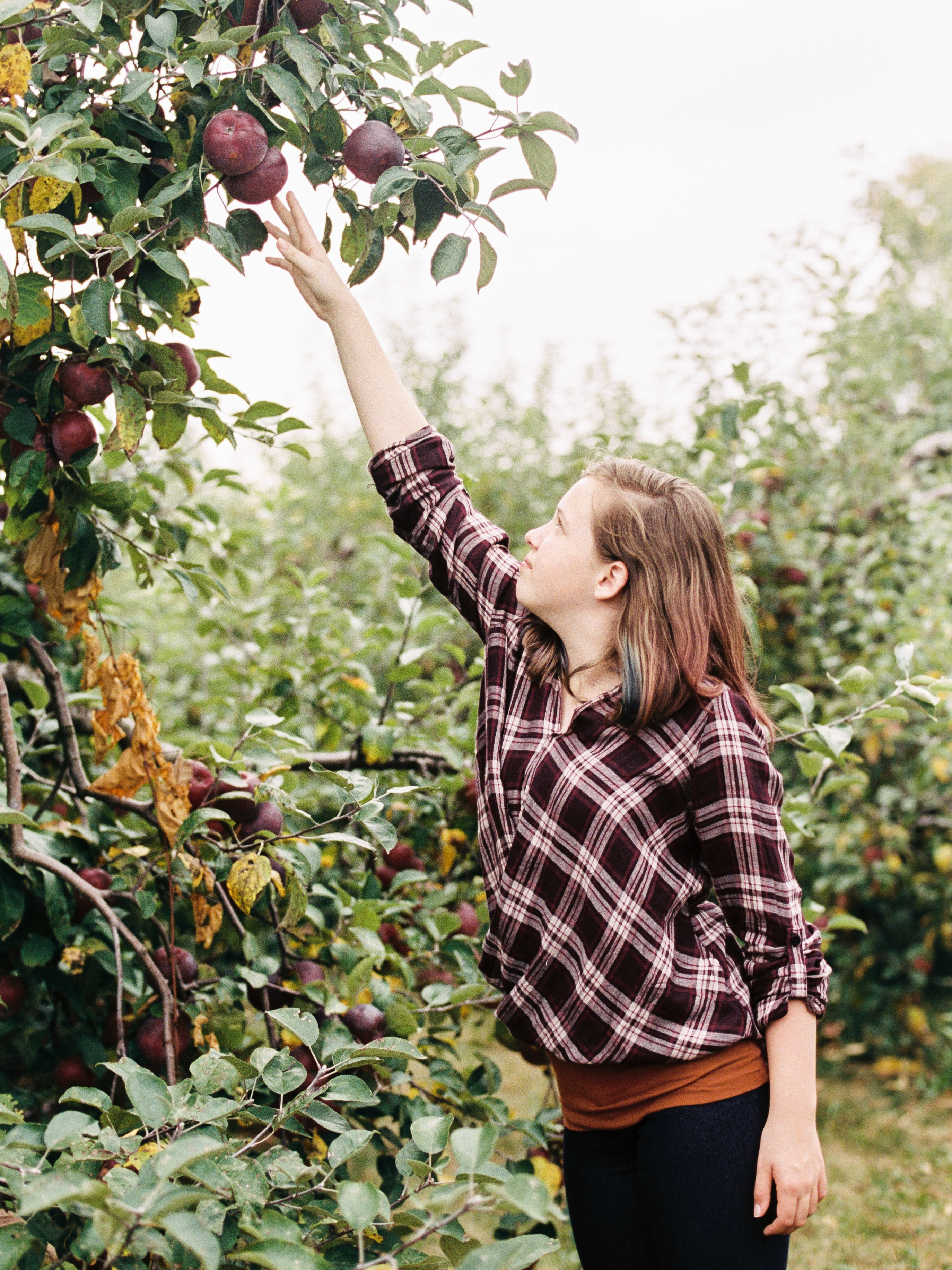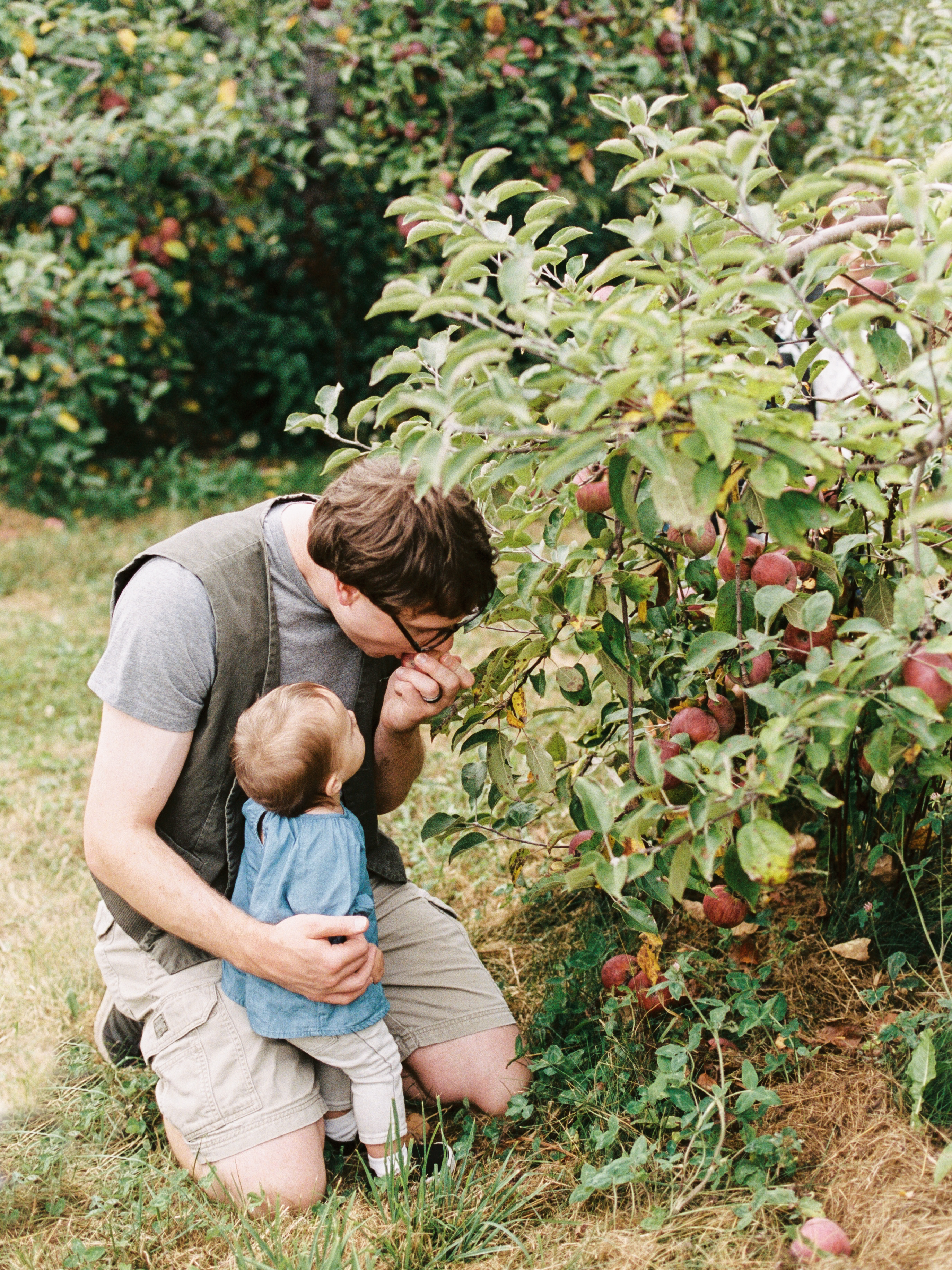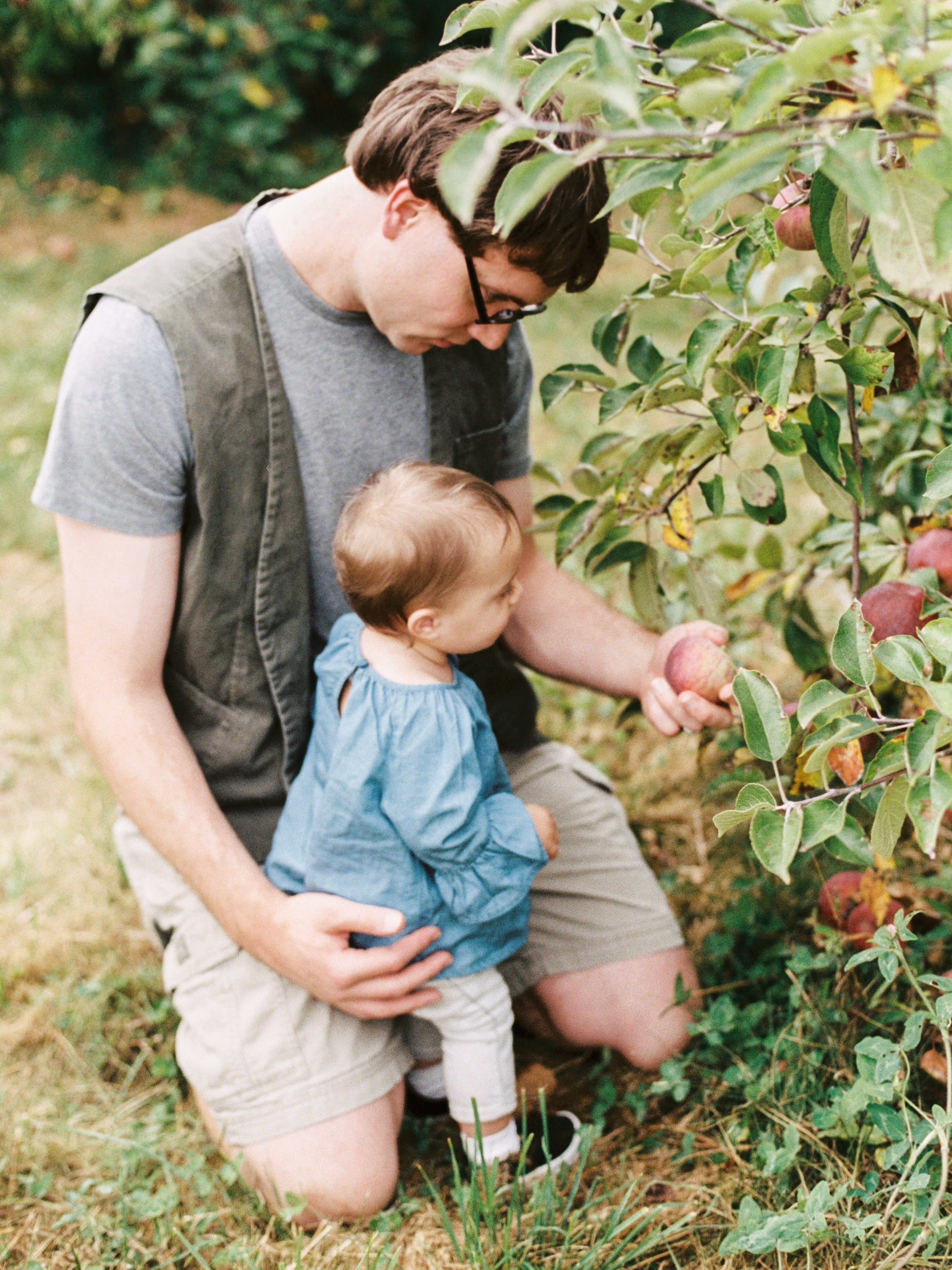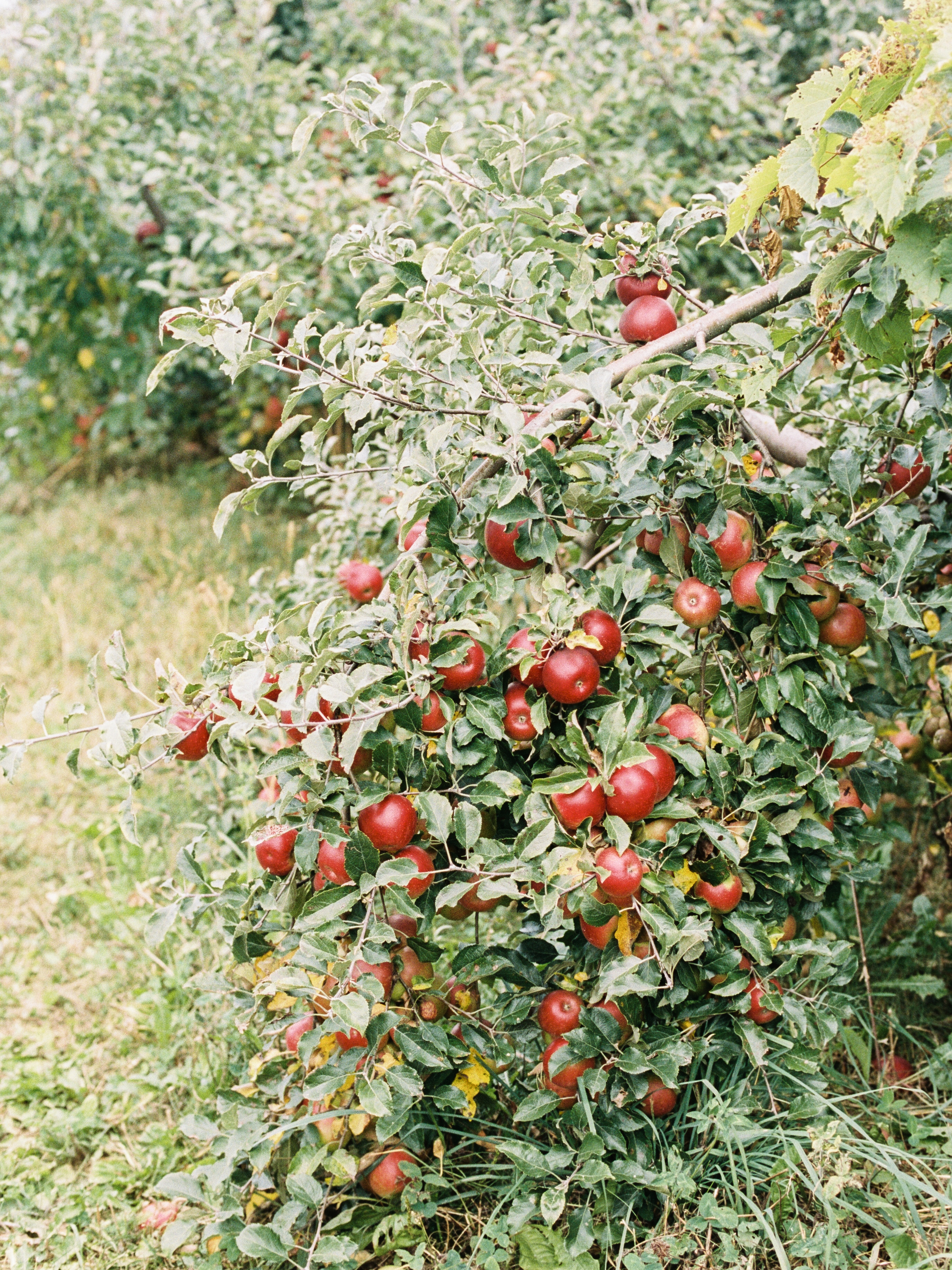 If you've been following me or this blog for a while, you should know that I'm always terrible at posting on time. I'd like to put the blame on the fact that I shoot film and it takes close to two weeks to get my scans back but I think we all know it's just because I'm lazy. #Truth But sometimes laziness has its perks because I now have a very long backlog of posts and images. So count your lucky stars because I'll have plenty of things to blog about for weeks to come.
Once apple season hit last September, we ventured out as a family after church one Sunday afternoon. We drove out to Door Creek Orchard in Cottage Grove. Andrew and I have taken the girls to do for years, it's always been a tradition for us and this season we got to bring Rhonda, Mark, and Miranda with us. It's been fun to do all our family traditions with them and to experience theirs in return. It's the perfect meshing of our families. I forgot how pretty all the apple trees are. The funny thing about our apple picking tradition is that somehow every single year that we go, it is always overcast. I personally love that because it makes the images I take feel a bit more like Autumn.
The actual picking of the apples was fun. I loved seeing how Andrew fed Poppy little bites of the apples. Ever since Isabelle was a baby I had pictures of Andrew holding each girl and feeding them apples. I was glad I was able to get one of Poppy as well. Looking back on previous visits to the orchard, it's crazy how every year Andrew picks up the girls so that they can reach the trees and just how much they grow with each passing season. They definitely are not little babies anymore and soon they won't even need their dad's help to reach the apples. It's very bittersweet. Just like a granny smith.
This year before we went picking we spoke to one of the workers on what the best types of apples are to bake with. He said that if we wanted to make a mean apple pie we should mix Jonafree with Greening. Yeah, he wasn't lying with that combo because they made the best mini apple pies and scones. And not just with baking, the combo made a delicious applesauce as well. It was basically perfect and a success with everyone. We had bought so many apples, luckily they kept well in our fridge but I was making apple flavored stuff for weeks.
As with any family outing, it wasn't a hundred percent fun and loveliness. A good portion of the time the girls were freaking out about all the bees that were surrounding us. Because apparently where there are apple trees there are bees, go figure. And if I recall correctly it was a pretty humid day so underneath all the fun there was a lot of sweating so thank you, Jesus, that the camera doesn't pick up the sweat because we were drenched. I always feel like it's important to remember not only the good things but the bad as well, not only for myself but for others. My pictures might make our apple picking look perfect but it was far from it. If I had a dollar for every time one of us had a meltdown or hiccup. But that's life and I feel like it needs to be documented correctly. As always, nothing is perfect but that's what makes it special and wholeheartedly us.
PHOTOGRAPHY DETAILS
Lab: PhotoVision Prints
Film: Portra 400 @ 400 iso
Camera: Canon Rebel EOS T2
Lens: 50mm @ f/2.8