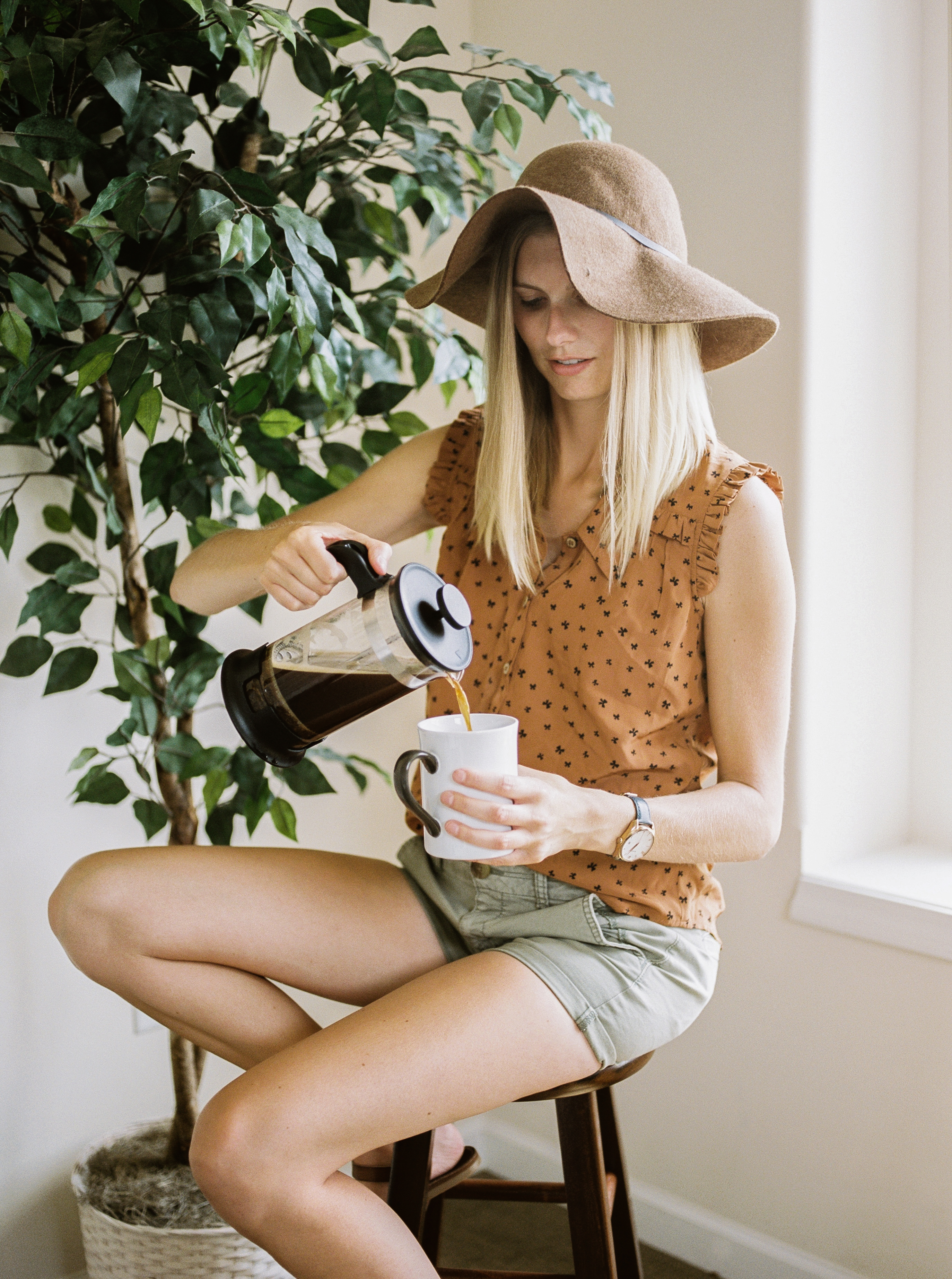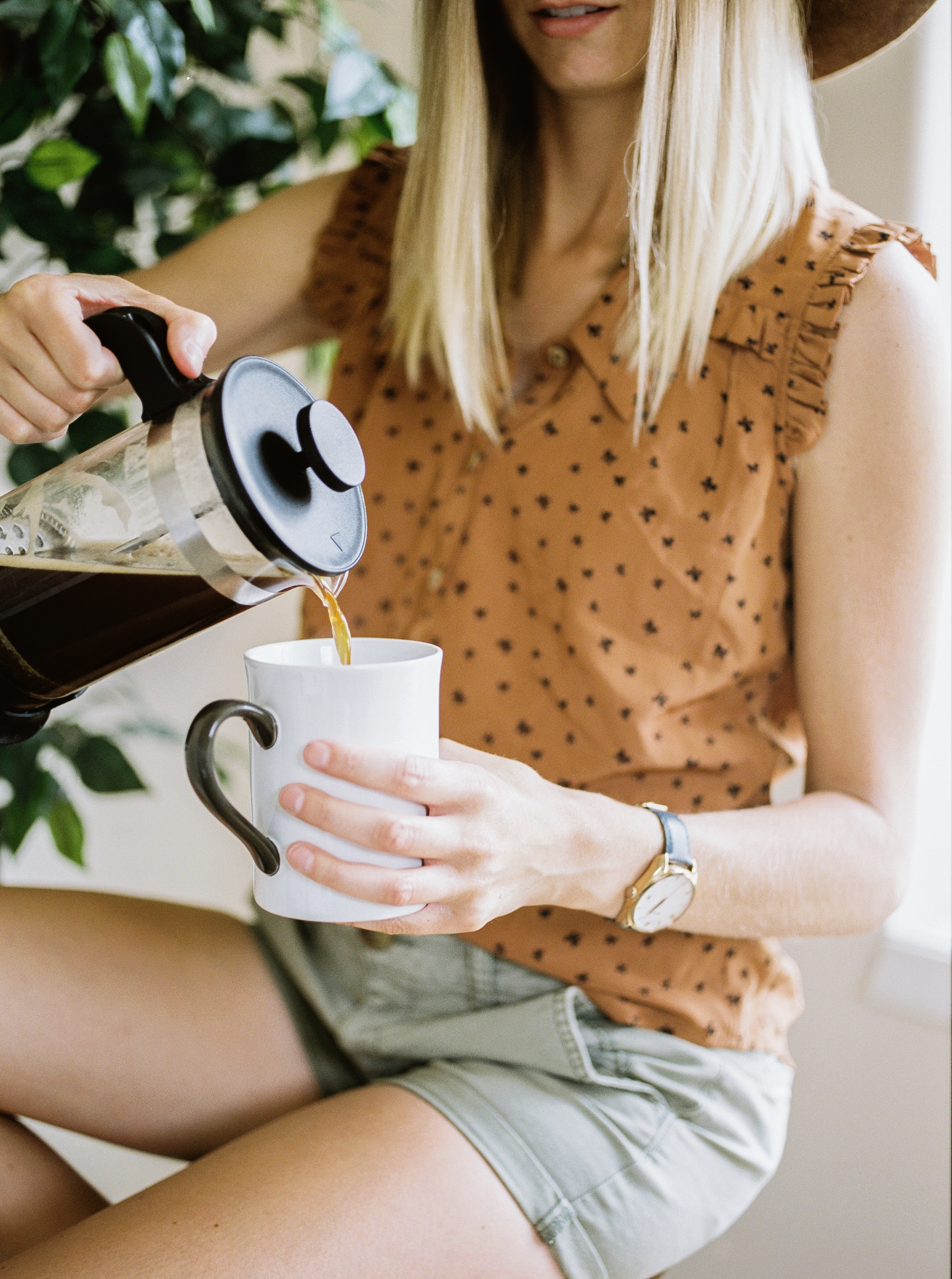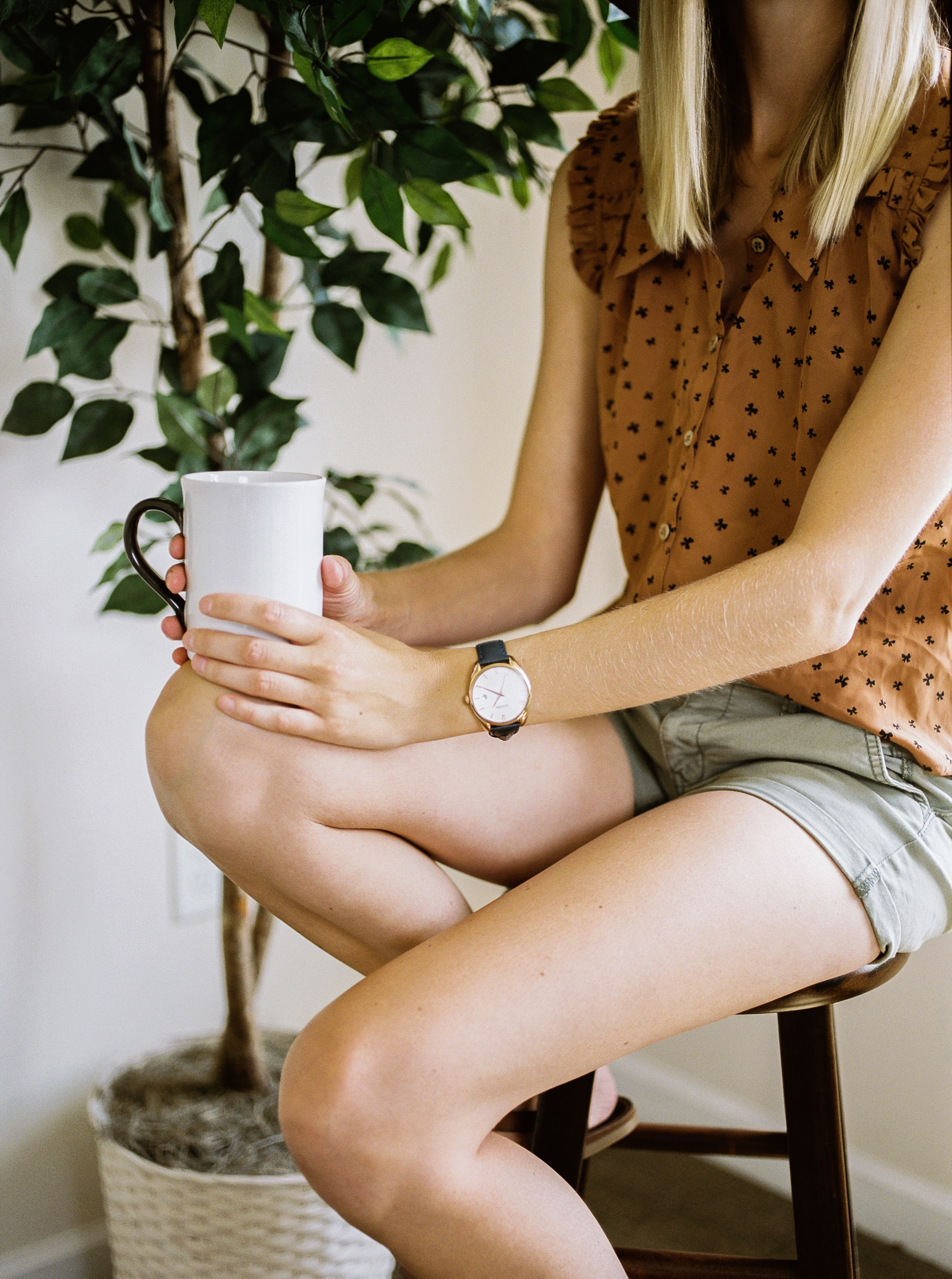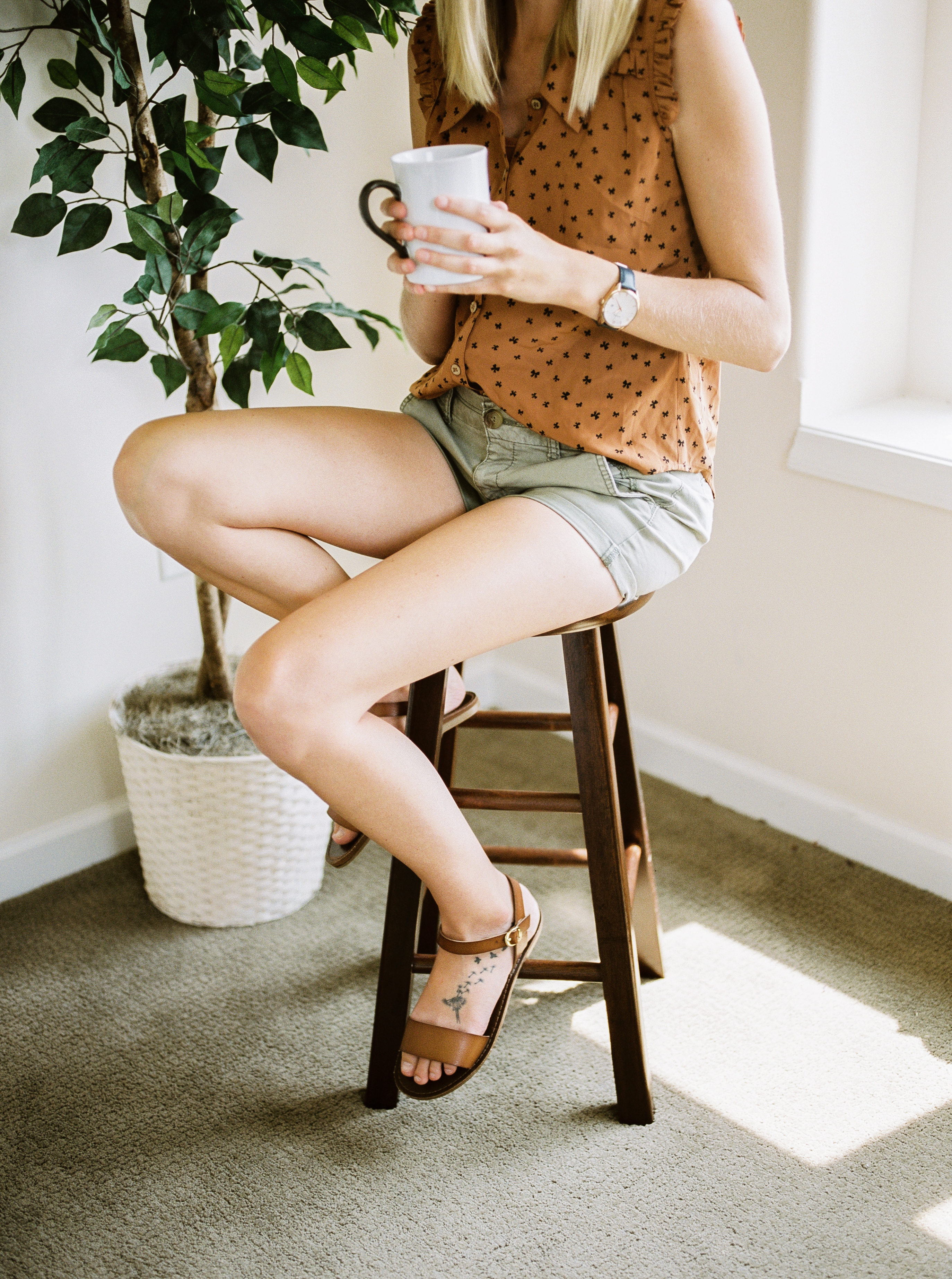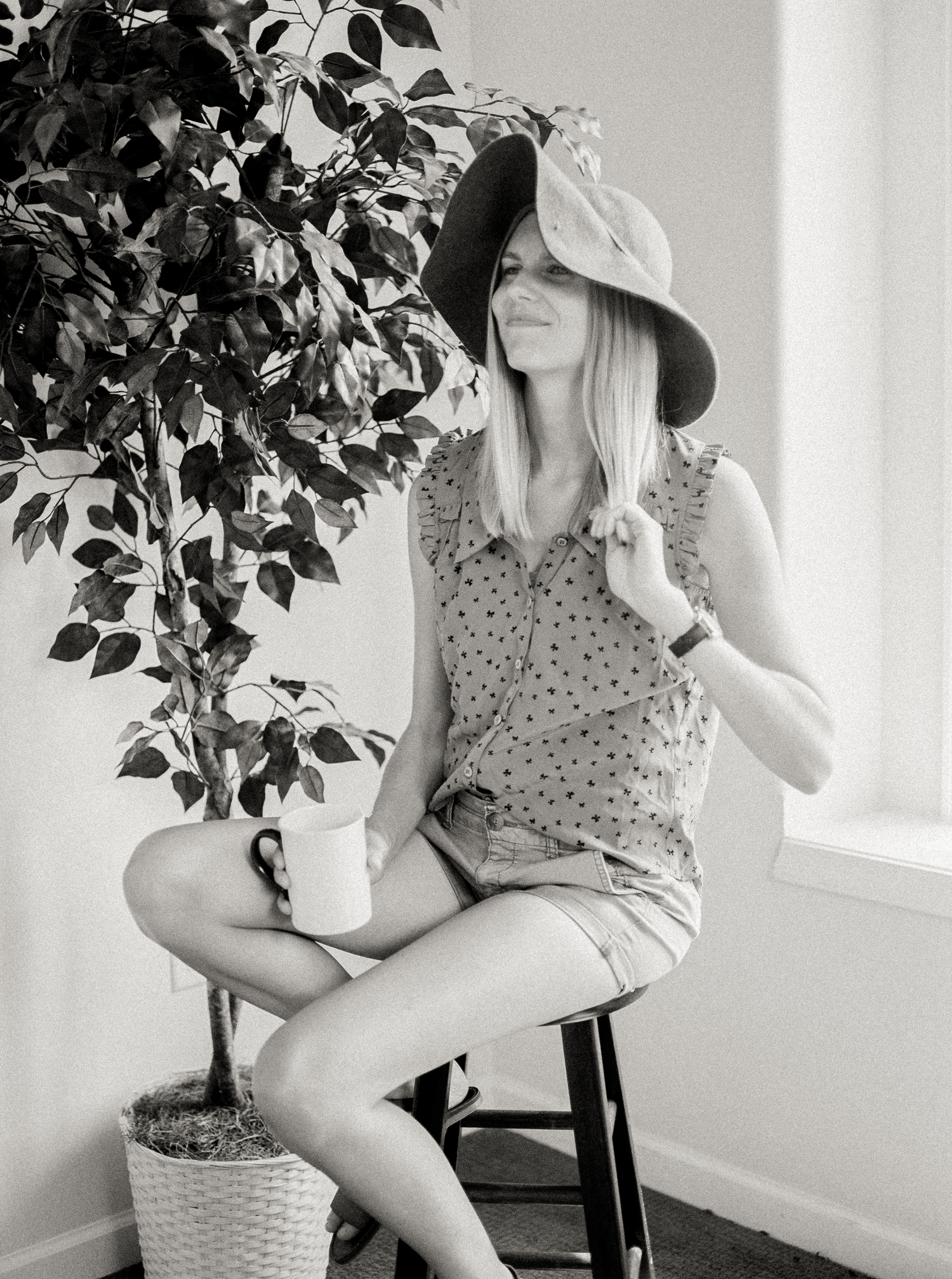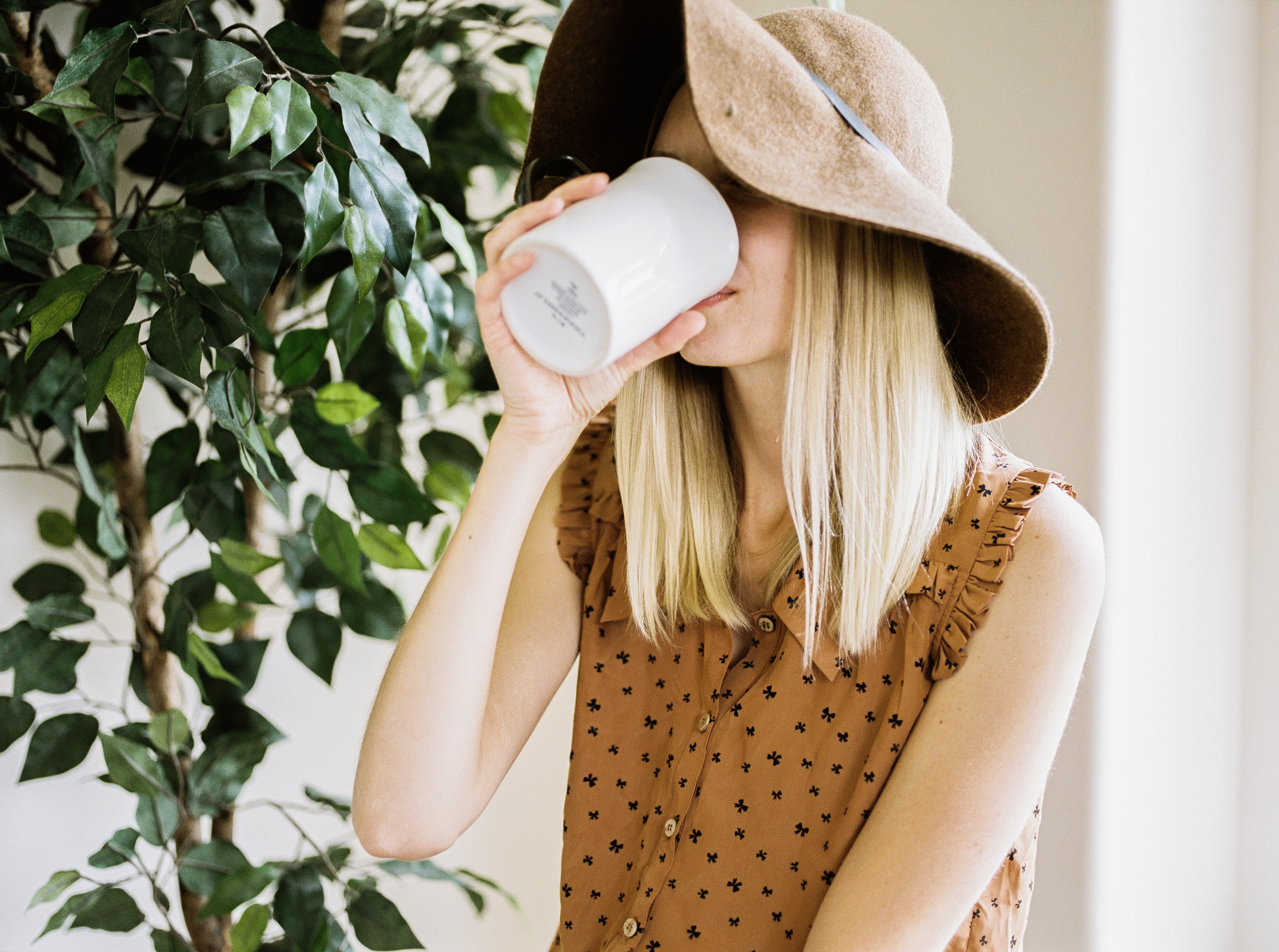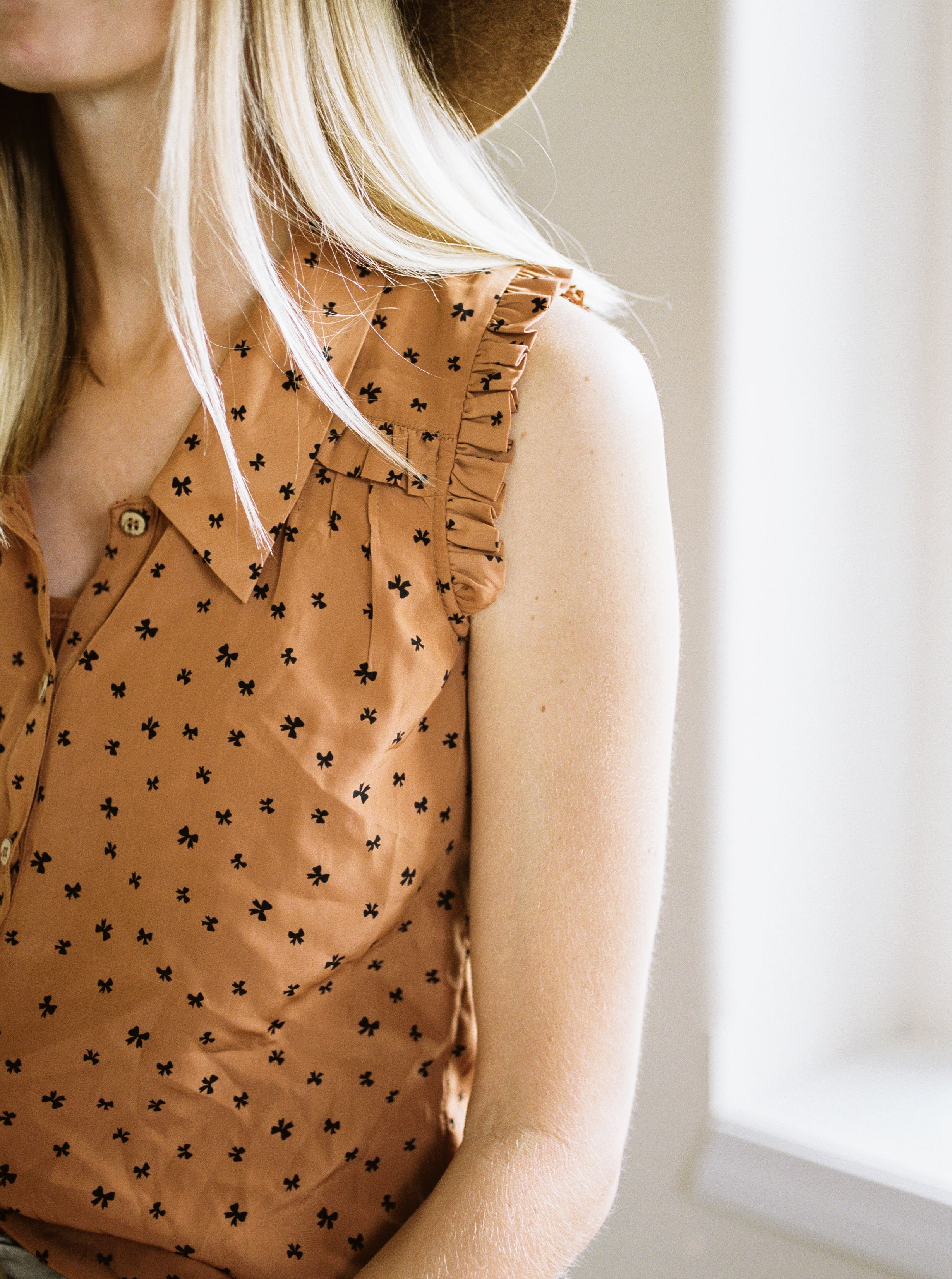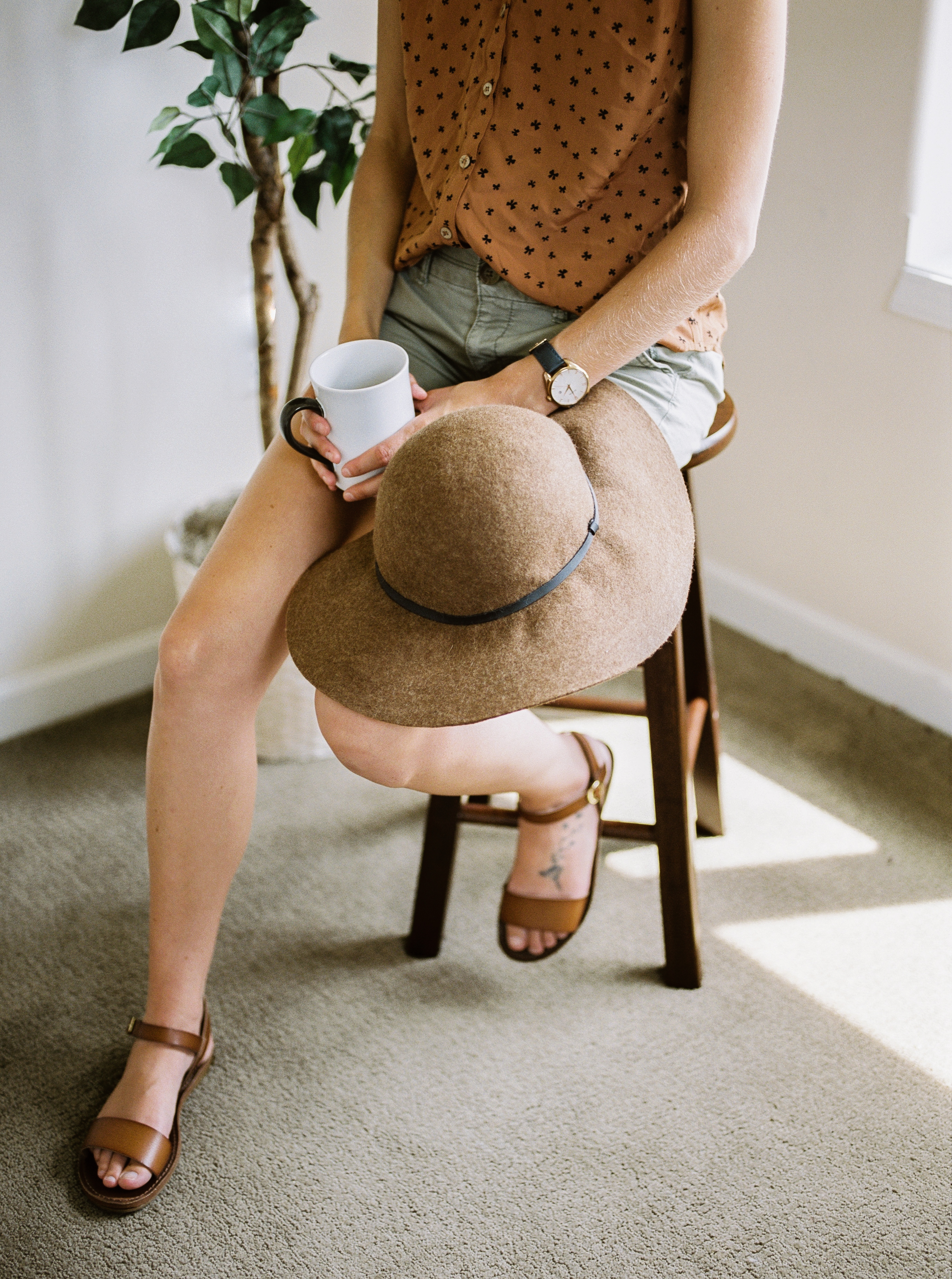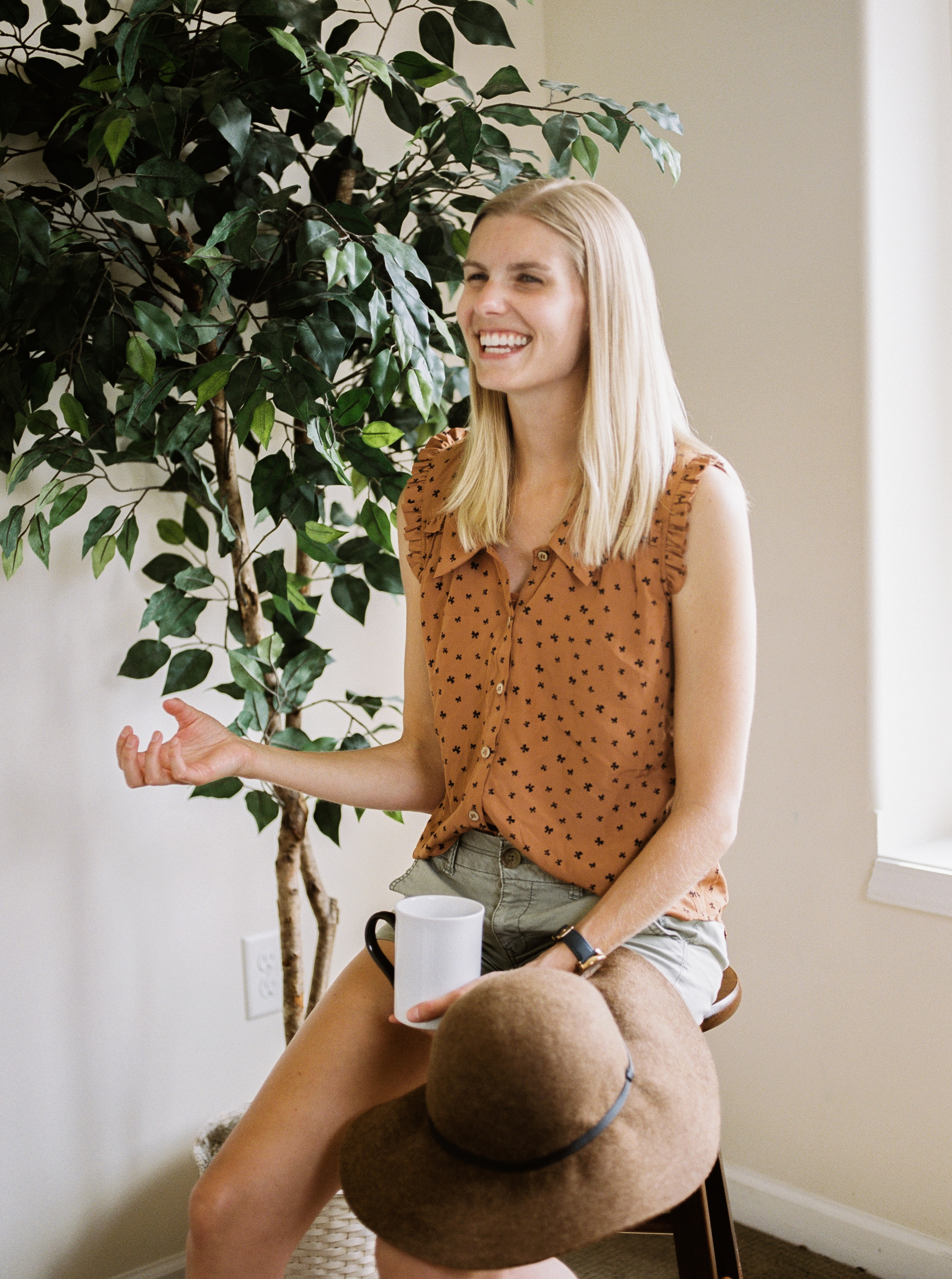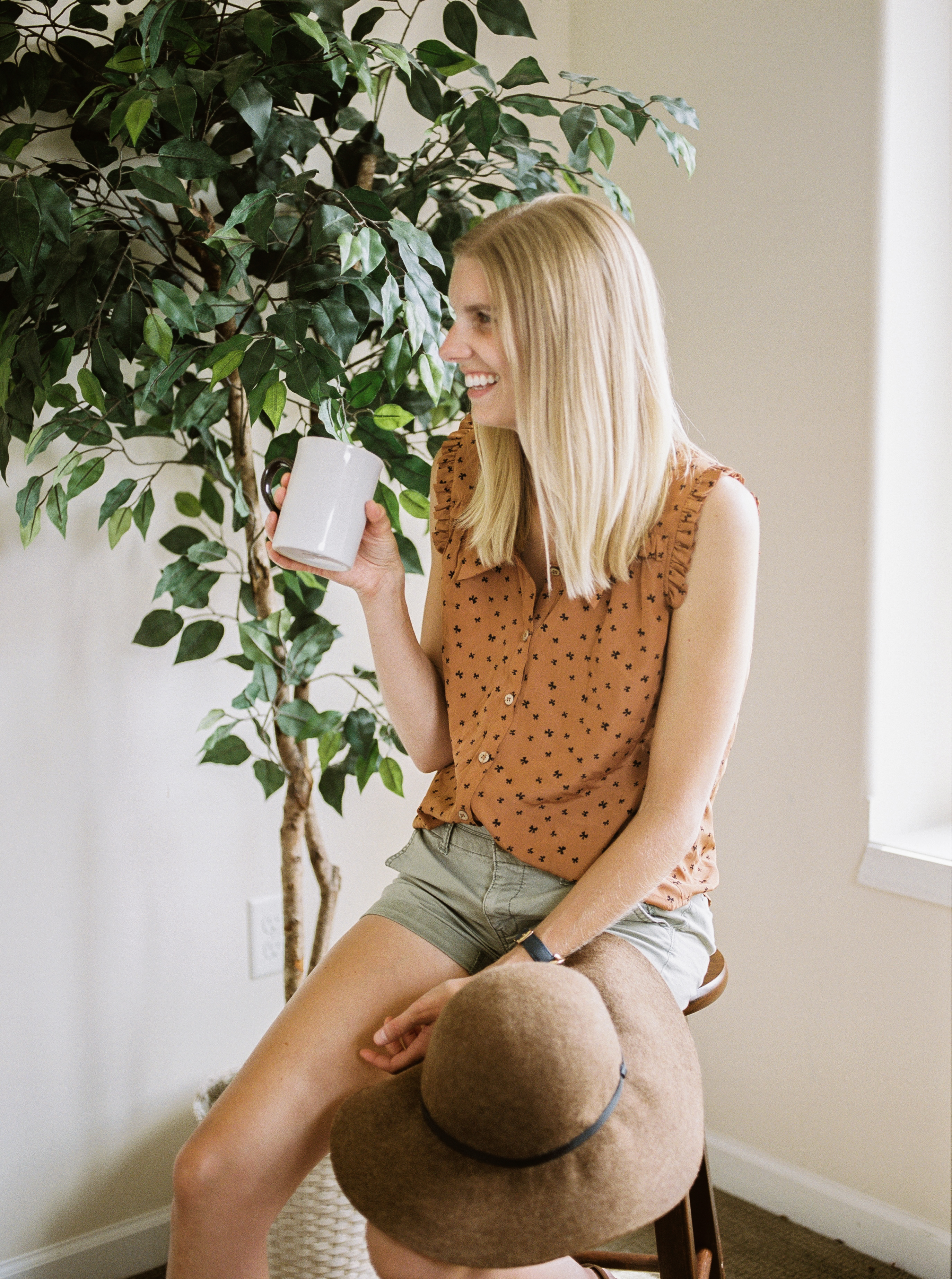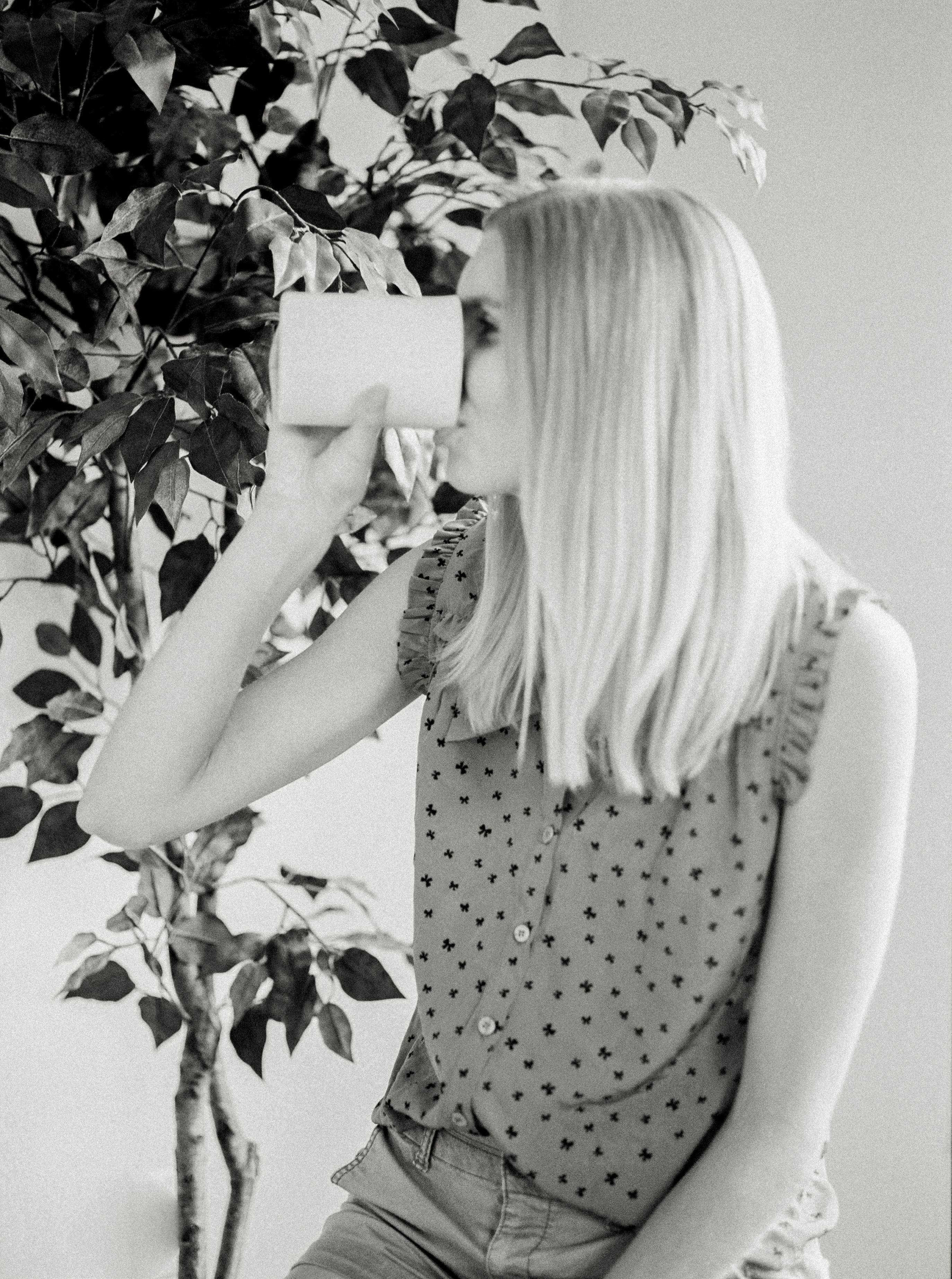 Goodness gracious this post is a long time coming. I've had this sitting in my drafts for so long and just couldn't find the right opportunity to post it. I've really been loving this project so far, it's been such a good way to get out of my comfort zone and experiment with new things. Sometimes when you're trying to market yourself for weddings or lifestyle photography you forget that there are so many opportunities for other areas. Photography is so vast and I'm honored to have so many people join me on my journey to be more artistic and create things just for the hell of it.
As this project has unraveled I've noticed how comfortable people get during it. Everyone who sits down with me opens their hearts and shares it all with me. I'm already honored to photograph these amazing people but to have the privilege of getting to know them on a deeper level is mind-boggling. What an honor it is that these people not only trust me to photograph them but to share their lives with me as well. It's exactly what I had hoped this project would turn into and what it represents, that sitting down with someone over a cup of coffee can connect and bond two individuals together. I'm not just photographing a person to create pretty images, I'm photographing a person to showcase and learn about who they are.
So far with every Coffee Musings, each time that I've photographed, I've done at least one thing differently. Most of the time it's using different film stocks or pushing film. Sometimes it's trying different locations or lighting. No Coffee Musings is exactly the same and I absolutely love it, each project is unique as the people I'm photographing. This particular project with Carissa I did my typical Fuji 400H at 200 iso but we shot indoors around noon which was new for me. Typically you shoot Fuji 400H outdoors to get those light pastel tones but for me shooting it indoors gave me a bit of a warmer contrast that I've really been digging. I love me some punch in my images, especially in the contrast of the flood of window light on the floor by Carissa's feet. And you'll note that my beloved artificial tree made an appearance again. He's a trooper and always photographs so well. You go tree coco! #meangirls
Carissa
I'm so excited to finally be sharing the images that I took of Carissa. I mean honestly, where to even begin with this girl. She is downright amazing. I first met Carissa during a styled shoot that Renee held in her home a year ago. Renee had a bunch of leftover blooms from previous weddings and threw together a beautiful shoot with Carissa as the awesome model. It was such a blast connecting with these ladies and ever since then Carissa and I have connected and hung out on multiple occasions. She did the Gibraltar Bluff shoot with me as well as a bunch of others that I'll be sharing in the near future.
When I first started this project I knew I wanted Carissa to be one of the people I photographed so I shot her email with a few inspirational images and was over the moon excited when she was down for it. A few weeks later she drove down from Oshkosh to come hang out in our house. On a sunny weekend in August we spent the afternoon hanging out in my office talking our hearts out over a cup of coffee. I don't remember the particular blend of coffee but I do know that whatever coffee blend we had, it was brewed in my french press and poured over cream and sugar. Carissa used my all time favorite mug. I had got it on clearance at Target a billion years ago and it's stuck with me through everything.
When Carissa had first arrived at my house we both shared that we had a rough morning that particular day. Despite the challenges that were thrown at us we were able to sit down and sift through the crazy and talk it out. It was almost like setting down a heavy load of luggage that we'd been carrying all day. Carissa and I talked about everything from relationships to music. We connected over our similar spiritual beliefs and how we handle the challenges of our everyday lives. During our talk, I played music softly in the background and we bonded over a mutual love for Vance Joy's music. We talked about books we've read, skin care products we use, and our obsession with capsule wardrobes. She shared about her job in marketing and we discussed my thoughts of one day attending college for marketing myself.
Carissa is one of those people who I click with effortlessly. From the first moment I met her we just got along so well and whenever I'm feeling creative she is my number one person to hit up for modeling. During our whole talk, I actually kept forgetting to take pictures because I would get so involved in our conversation and how much we have in common. I felt like every other sentence that came out of my mouth was "I know, me too!"
After Carissa and I finished up our conversations and I had shot two rolls of film, we did another little photography project in my office that I will be sharing some time in the future. And as to be expected, Carissa did killer with those images as well. After all the camera nonsense we headed into our dining room and hung out over lunch. We had sandwiches and salad and talked in our dining room before we said our goodbyes. I wish I could properly express how much I adore this girl and how much fun I have when she's around. I have a handful of people in my life where there are long distances in between our visits or talks but when we finally reunite it's like no time has passed at all. Carissa is one of those people. I don't get to see or speak to her on a daily basis but when we do connect it's always a joy.
it's Carissa's birthday today so scurry on over to her instagram or facebook or comment on this post and wish her a Happy Birthday. Do it. Just do it.
Soundtrack
Riptide • Vance Joy
Uh Huh • Julia Michaels
Can't Hide • Ashe
Photography Details
Lab: PhotoVision Prints
Film: Fuji 400H @ 200 iso
Camera: Pentax 645N
Lens: 75mm @ f/2.8