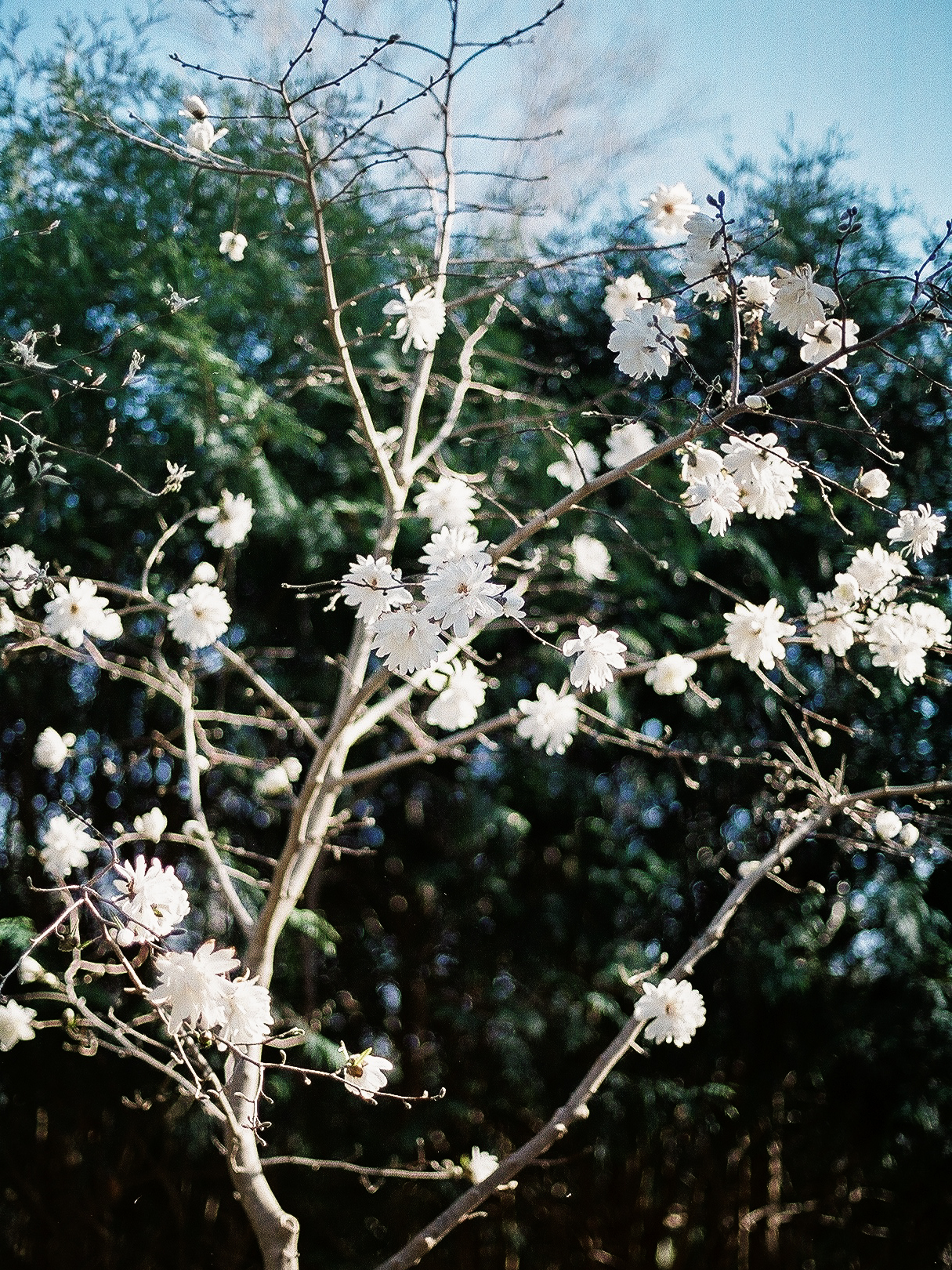 And here it is, another little update on our lives and all the shenanigans that happen. Last time I made a post like this, we had just arrived in Autumn. The air was getting crisp and all the fall decor and activities were kicking into gear. Seems like as soon as October hits, our lives get busy with the holidays and family activities. We started October with a styled shoot at Renee's home. She held an open house for her new workspace and used a bunch of the leftover florals from her wedding season to create a bunch of beautiful arrangements. She had done the same thing last autumn and I remember it was such a blast being able to connect and photograph alongside some pretty amazing people. It was a lot of fun to be able to visit Renee's home and see her new workspace (hint hint it's gorgeousssss). It's always a nice and fun creative endeavor and the perfect way to end my wedding seasons.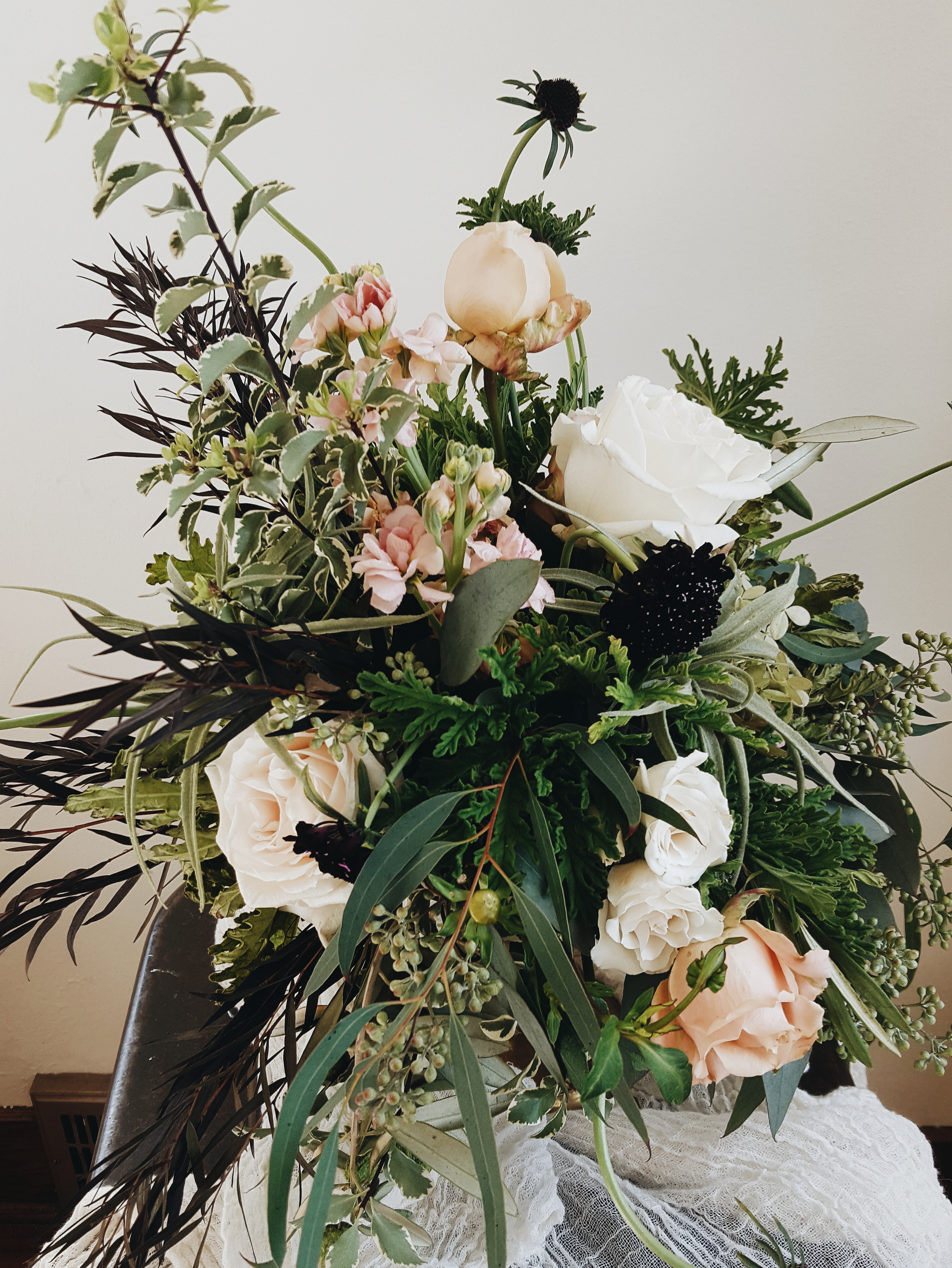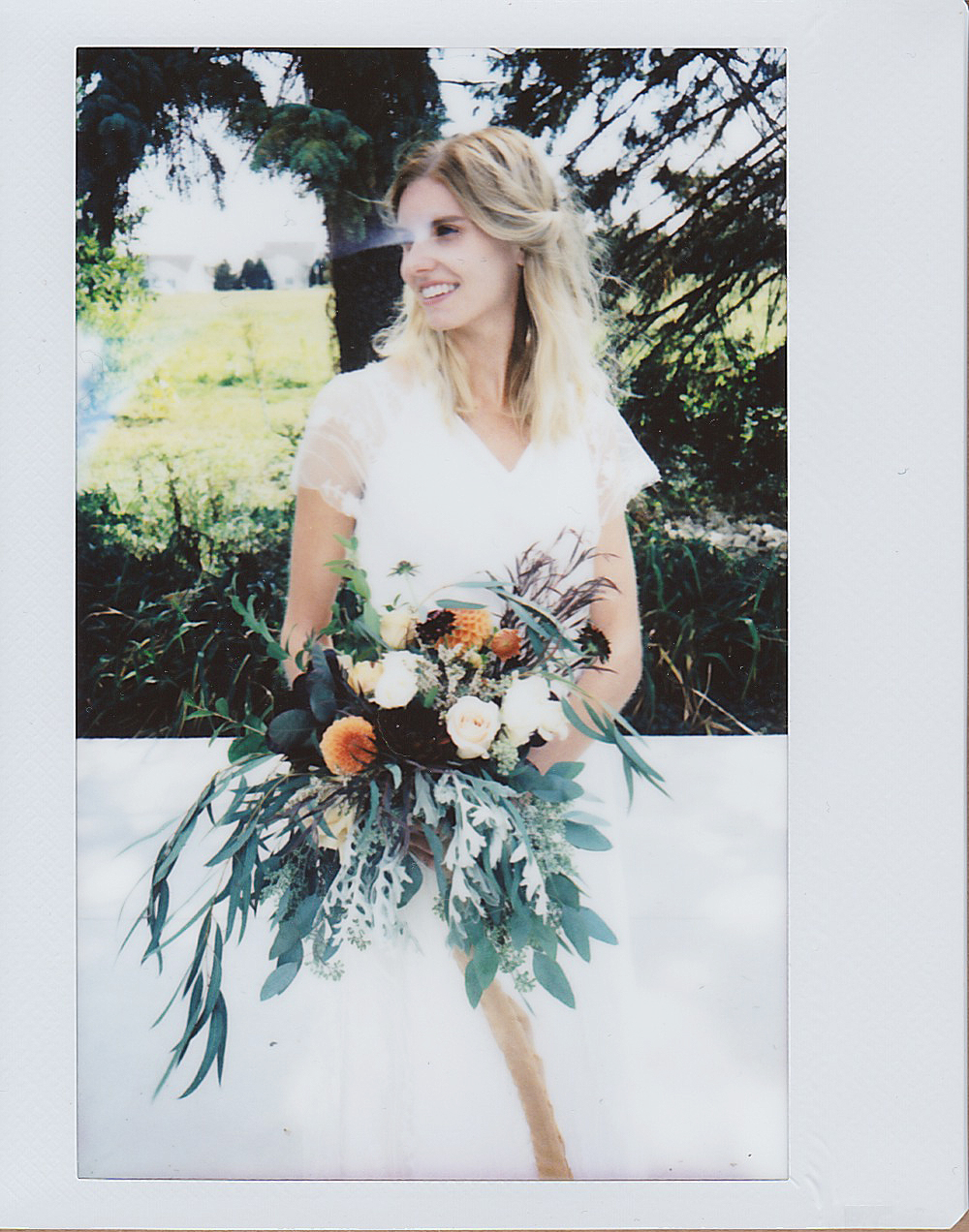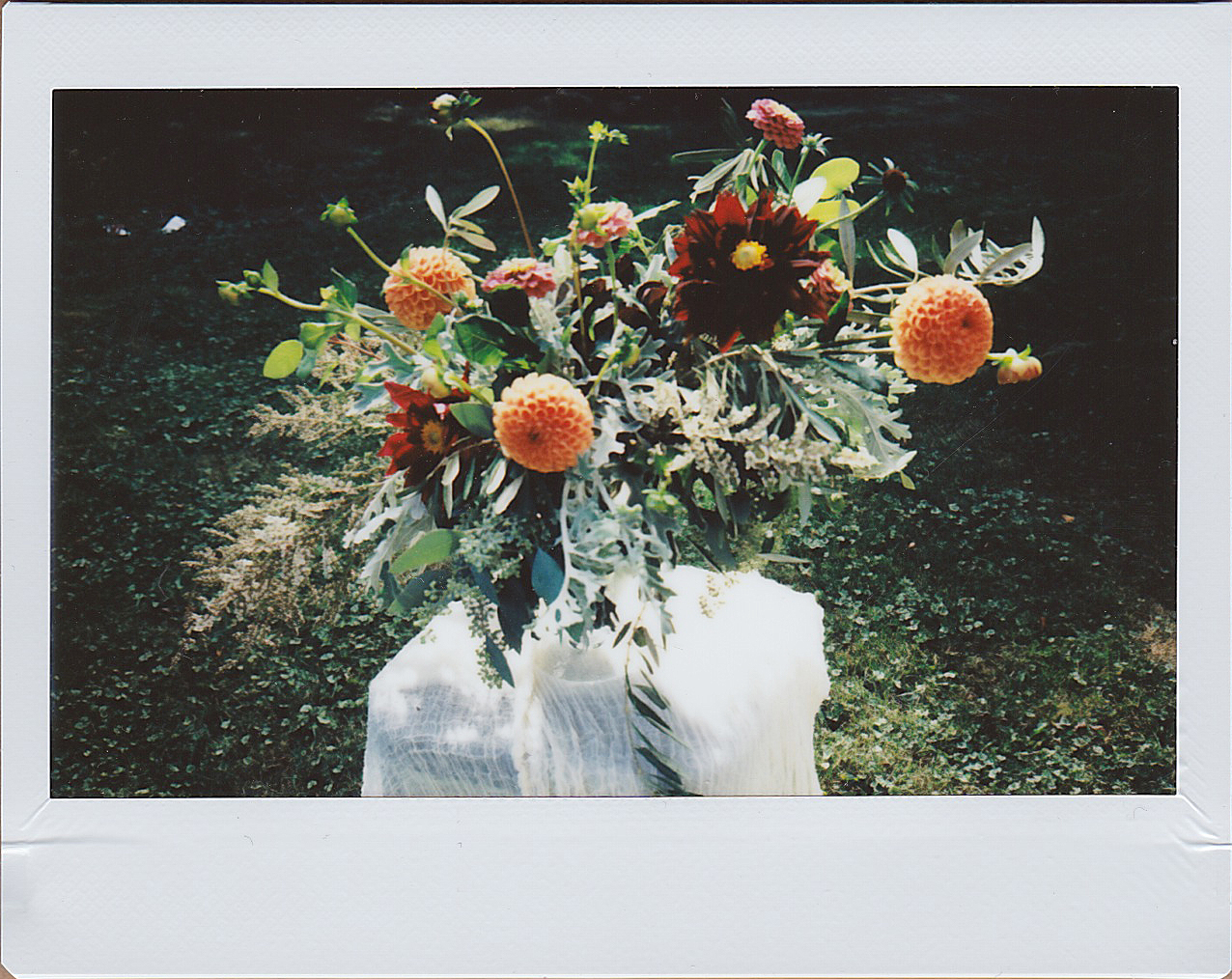 Towards the end of October is always when the fun stuff starts kicking in. My grandmother came to Wisconsin to visit us and we were able to show her how the midwest celebrates during Autumn. We took her to Treinen Farms and spent a good portion of the time in the corn maze and then watched the kiddos play in the tire pit while we talked and snacked on kettle corn. It was fun adding another family member to the bunch and getting to show her one of our beloved family traditions. I was able to get a bunch of film images from our trip there and will eventually get around to making a blog post about it. Just gotta get my butt in gear and start posting more regularly!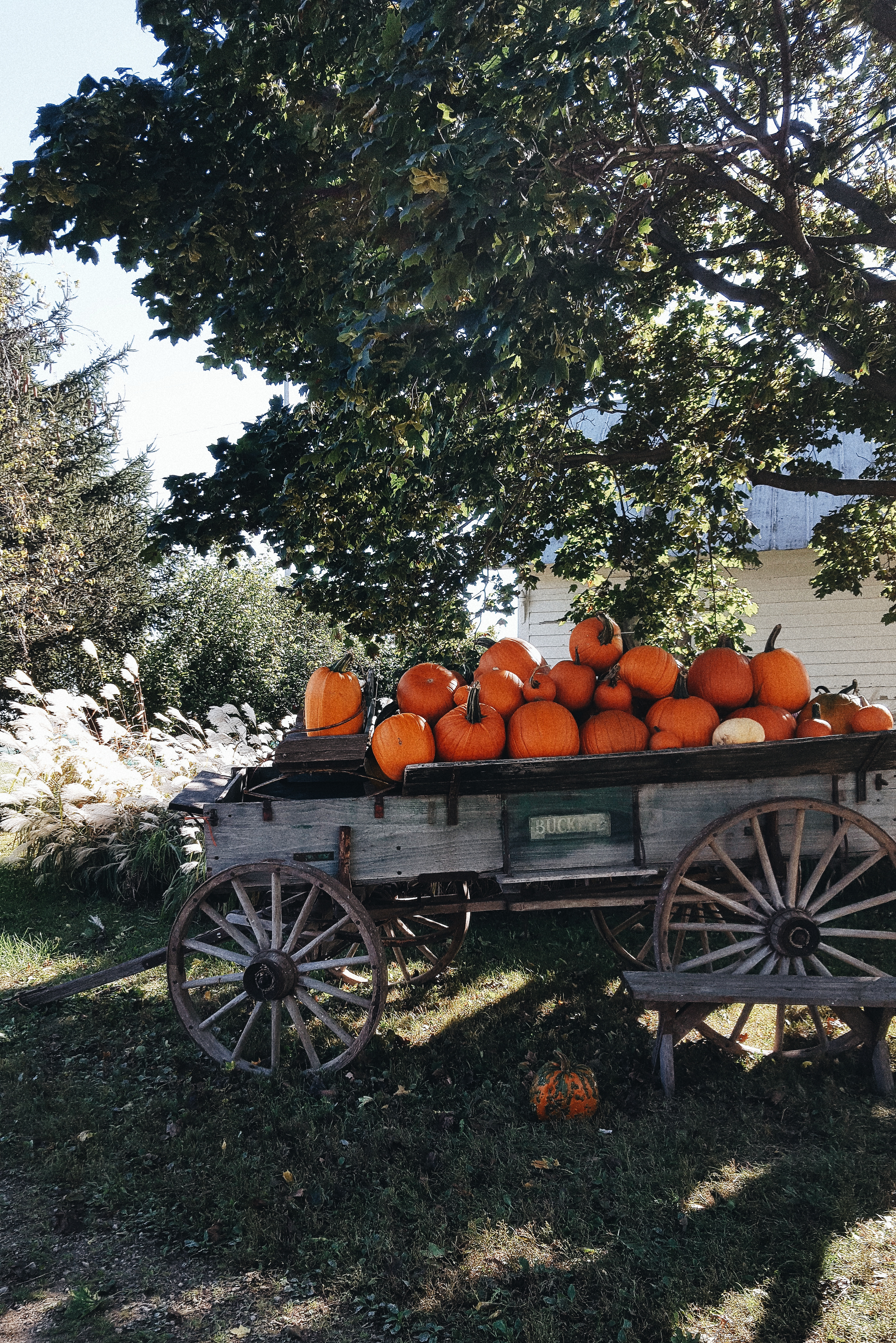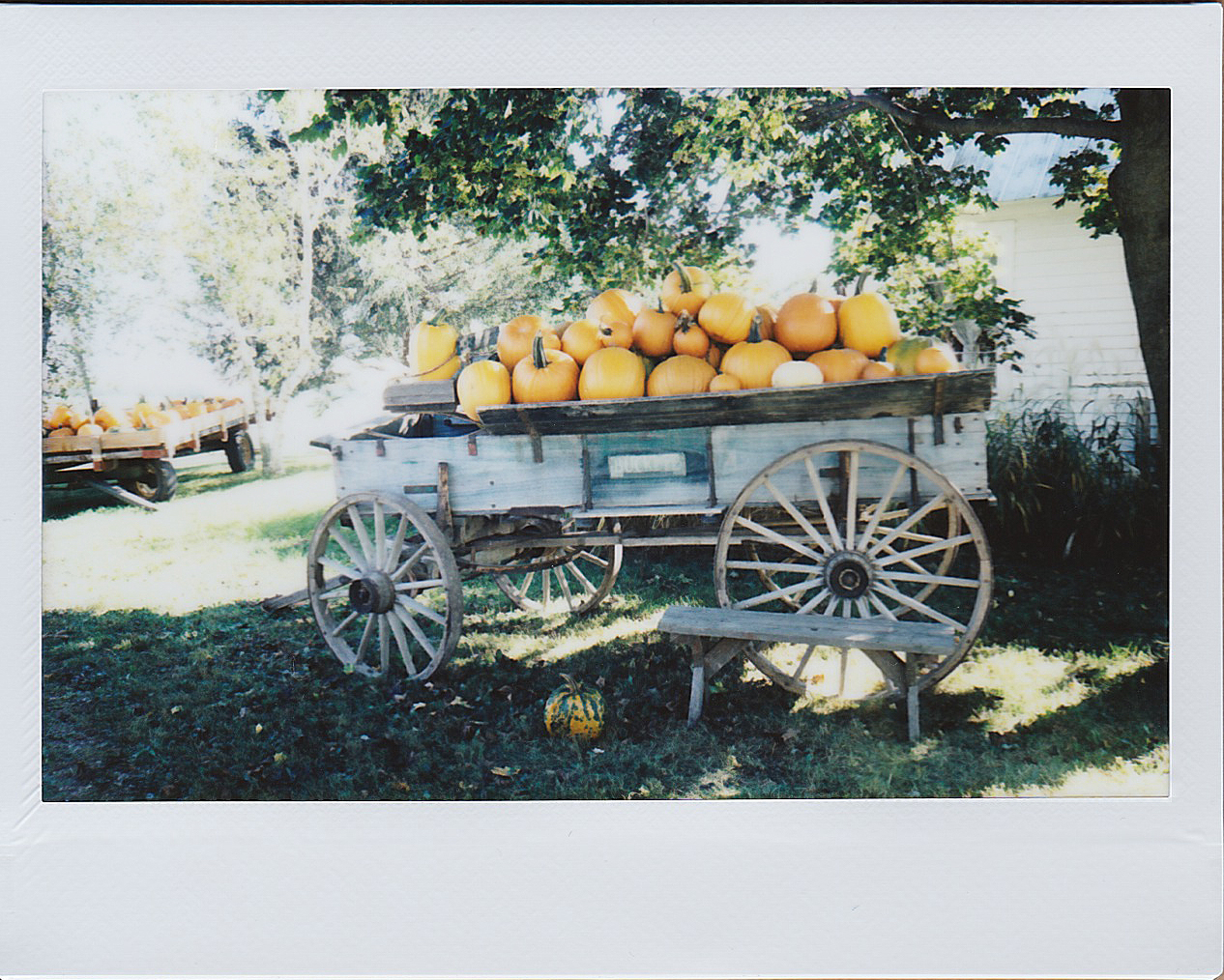 The week after my grandmother flew home, my dear friend Katrina came to visit us a second time. The first time she visited was when I was super huge and pregnant with Poppy. We had a good time but ultimately couldn't do too much considering how large and in charge I was back then. I had been wanting her to visit us during Autumn so we could show her all the fun festive things we do during the season, she lives in Texas and attends college in South Carolina so she doesn't get a whole lot of opportunities to see the different seasons. When we picked her up at the airport we joked about how we had a rough start to our weeks and how right we were. We had so many crazy hiccups while she visited. Everything from running all over Madison looking for a trench coat (which we inevitably did not find) to Andrew hitting a deer and needing a rental van to locking our keys in that rental van at Devil's Lake and waiting hours for someone to come help us. It was insane but thank God that Katrina has the patience of a saint because she legit just rolled with the punches.
Craziness aside, we had an absolute blast while she was here. I was able to take her downtown to see the capital and photograph her in my Coffee Musings project. It was so fun to just sit around in the beautiful sun and talk. Every time she visits we go out for coffee and just sit and hash out what we're currently going through and dealing with. We did the night time corn maze with Rhonda and Mark and despite locking our keys in our rental van we were able to do a small hike at Devil's Lake and show her how beautiful Wisconsin can be during the fall. We followed up our fiasco at Devil's Lake with a visit to Treinen Farms to pick out pumpkins and then had a chill night at home playing Splatoon 2 and carving our pumpkins. On the day she had to fly home we did some last minute shopping at the Wisconsin Dells outlet mall and then said our goodbyes a few hours later. Having her here has always been such a blast and even though it seems like every visit has it's bumps it only makes me more thankful that I found a friend who can handle our family at our craziest.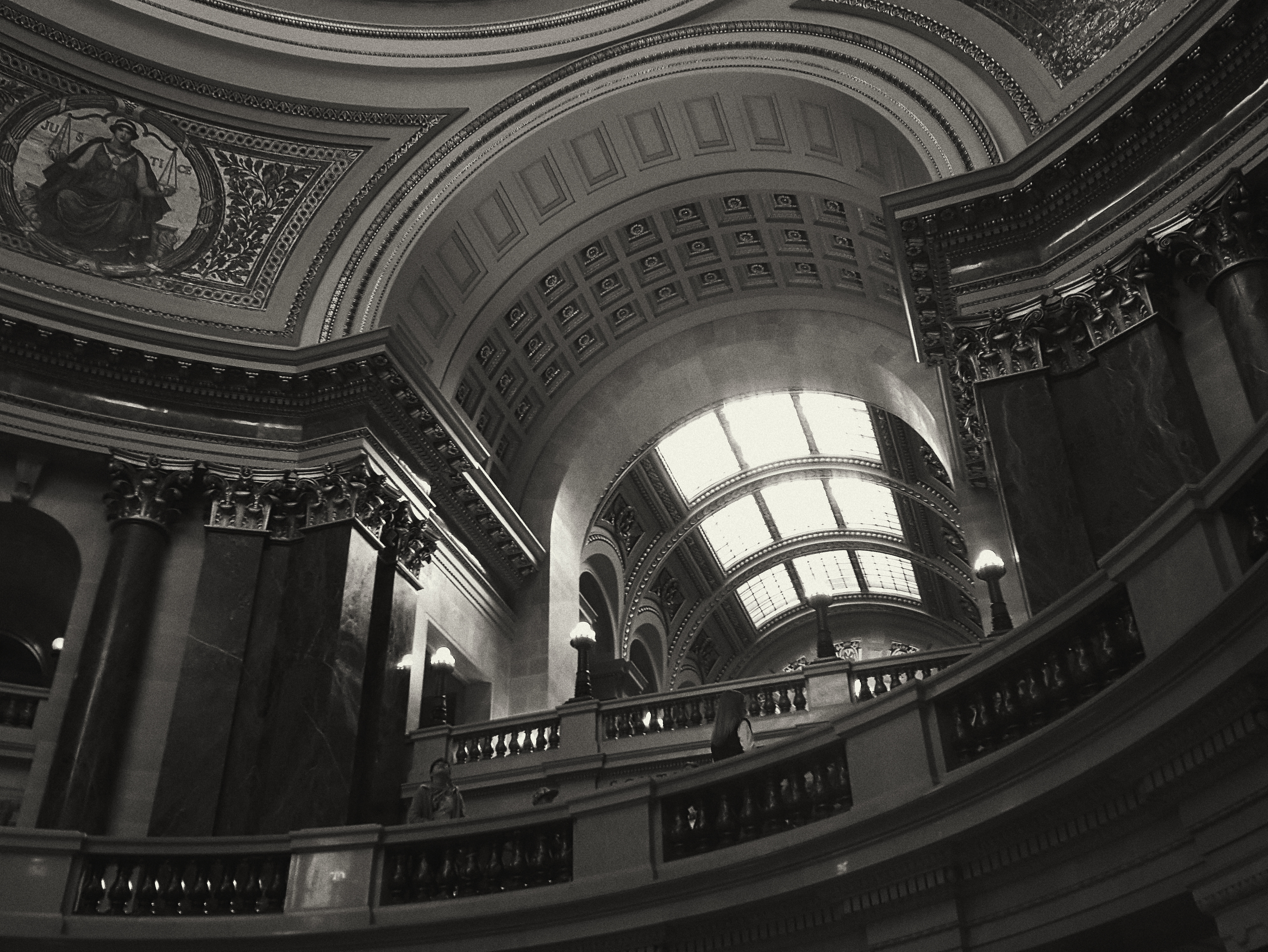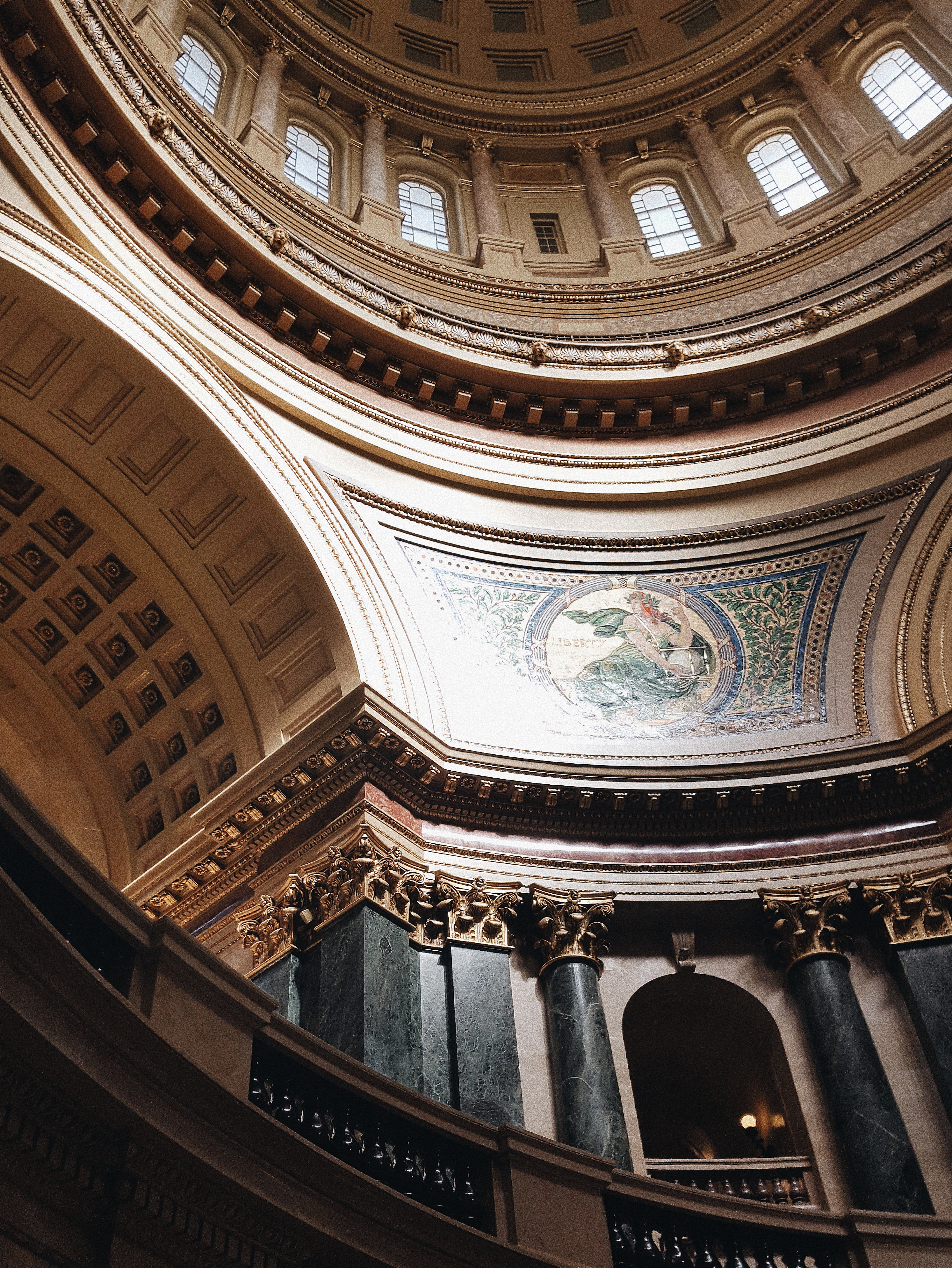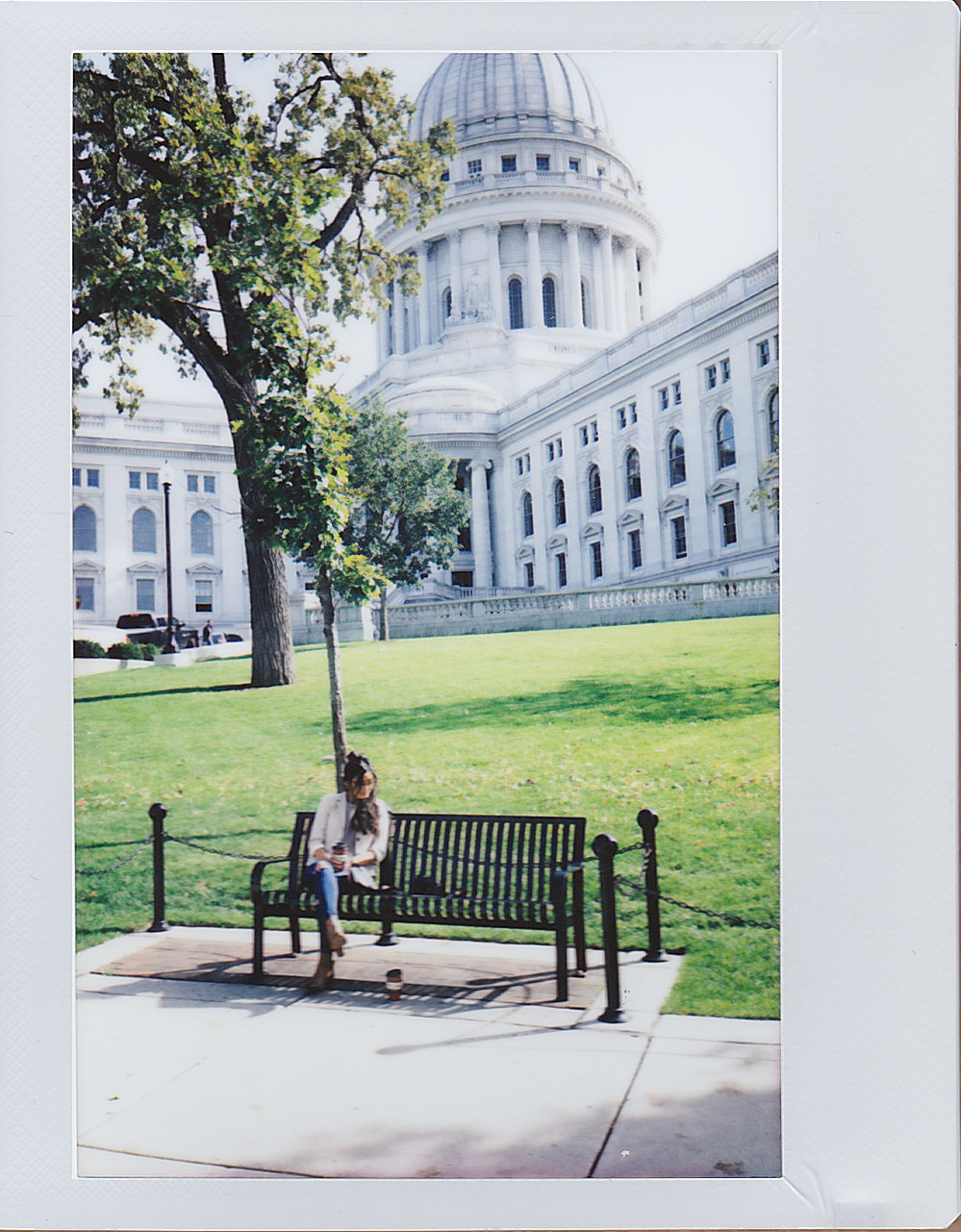 Before we knew it, Halloween weekend was upon us and we were celebrating all the fun festivities that come with the holiday. On October 28th we threw a Stranger Things party at our house. It was so much fun. I found an old sheet and some black paint while Andrew pulled out some Christmas lights from storage and we got to work in decorating. It was so extra and I loved every minute of it. We were able to hang out all night watching Season 2 with Rhonda and Mark. It was fun just having a night to chill on the couch and watch TV together and the perfect excuse to kick the children out of the room.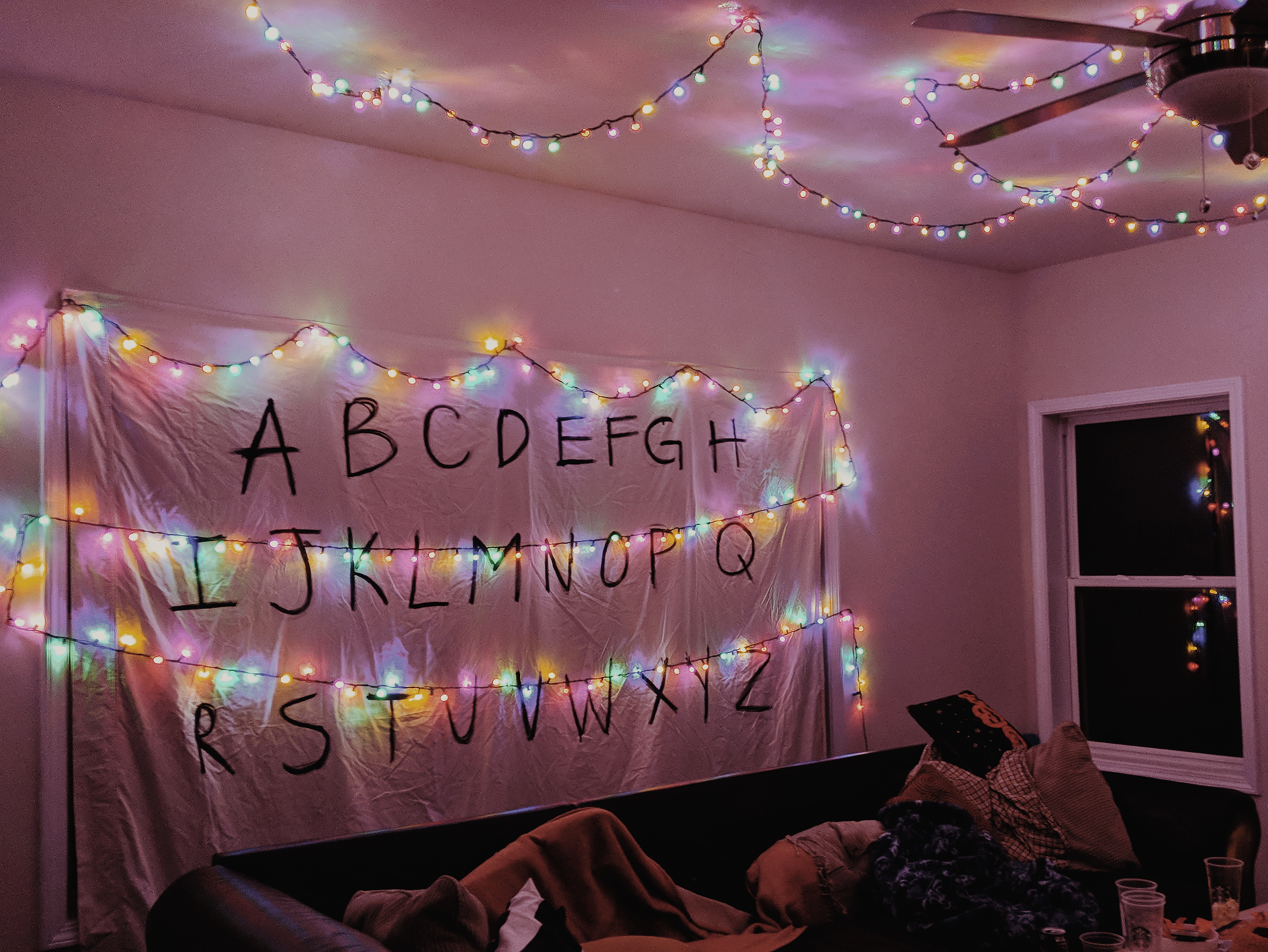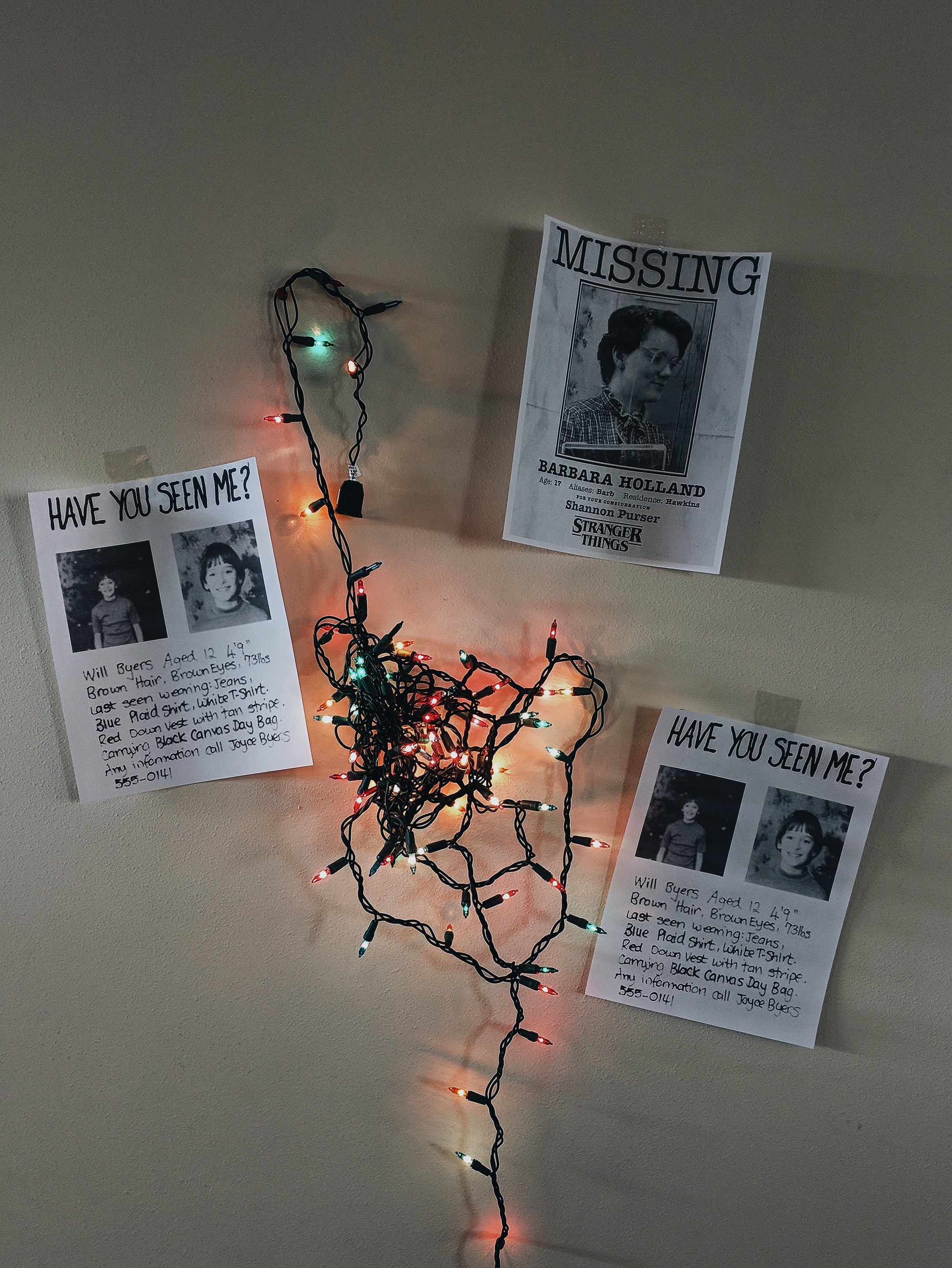 Halloween arrived and we all dolled up in our costumes and ventured out into the freezing cold to accept free candy from our neighbors. Halloween has always been such a fun holiday and in the past few years, I've been going the DIY route for the kiddos costumes. This year Sophie was a ghost, Isabelle was a leopard, and Poppy was a flower. We spent Halloween differently this year by combining our traditions with Rhonda and Marks family traditions. Rhonda had made Baked Potato Soup and breadsticks while I made spiked cider and Halloween cookies for us to snack on after everyone got home. The soup was so good and the perfect way to warm up after running around outside all night. It was such a blast and a nice change in how we've spent previous Halloweens.
As always, while the kiddos went out to trick or treat, I stayed home to pass out our fancy full-sized candy bars. I remember when Andrew and I lived in an apartment in Madison, we always talked about how we couldn't wait to own a home and be the house that handed out full-sized candy every year. This year I had a few kids come to our door and talk about how they knew we were the house that had the awesome candy and that they couldn't wait to visit. I foresee a lot of fun Halloweens in the future!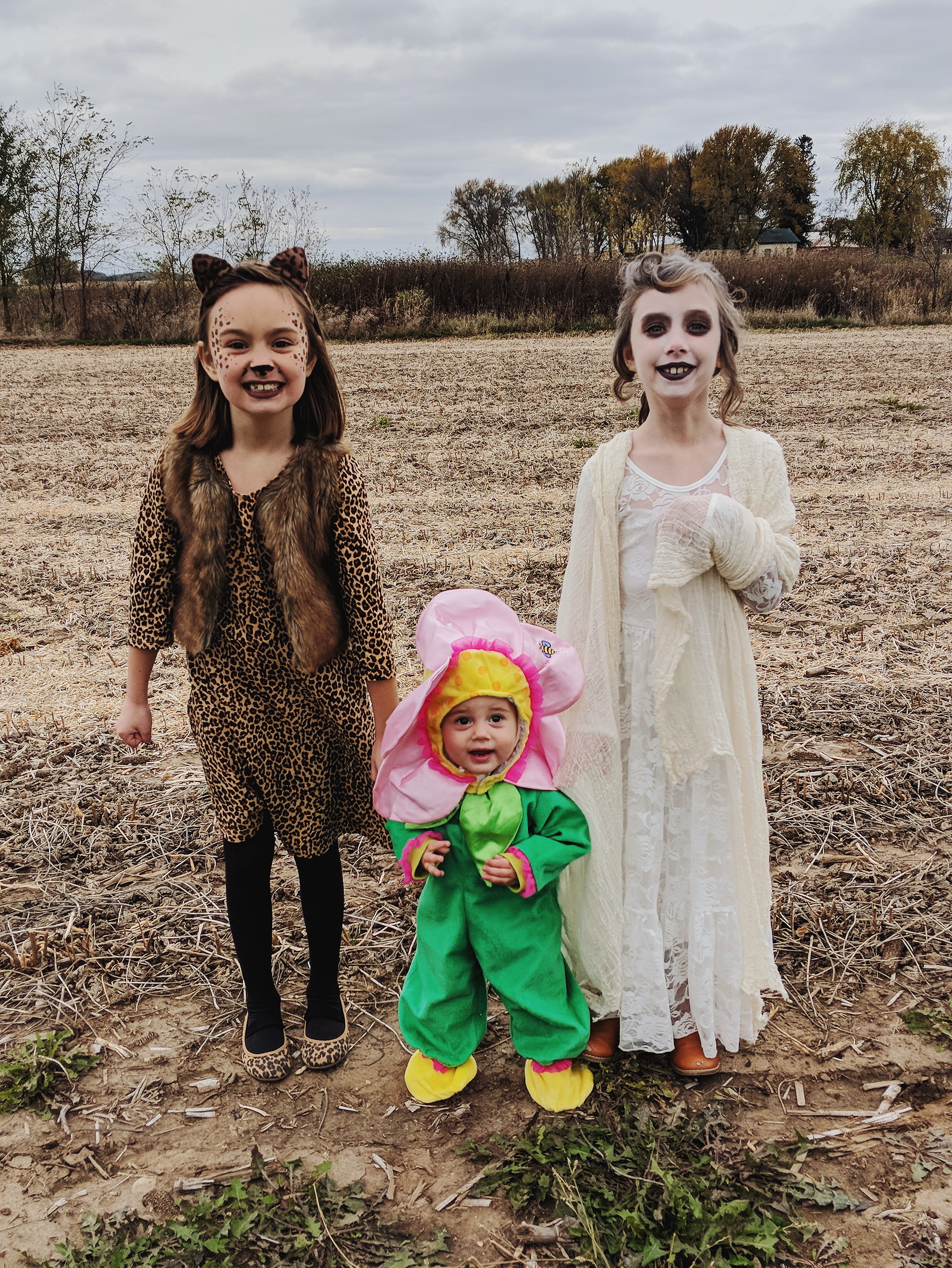 Once Halloween was over we jumped straight into the Christmas festivities. I feel like you have to start celebrating in November because it's impossible to fully experience Christmas in only one month. During November we went to get our pictures done with Santa, Poppy screamed the whole time and I got yelled at by the photographer, so as you can imagine it was great. We followed the horrible Santa pictures with a horse-drawn ride around town and then a homemade ornament craft at a local hardware store. Despite the craziness, it's always a fun time for our family. It's one of the things I love and appreciate the most, that there is freedom and understanding when things go awry or someone is struggling. There isn't this constant pressure to have a good time or make everything perfect. We take it moment by moment and deal with everyone in grace. By now we basically expect for at least one person to lose their minds when we get together because it's a-ok and makes for some great stories in the future.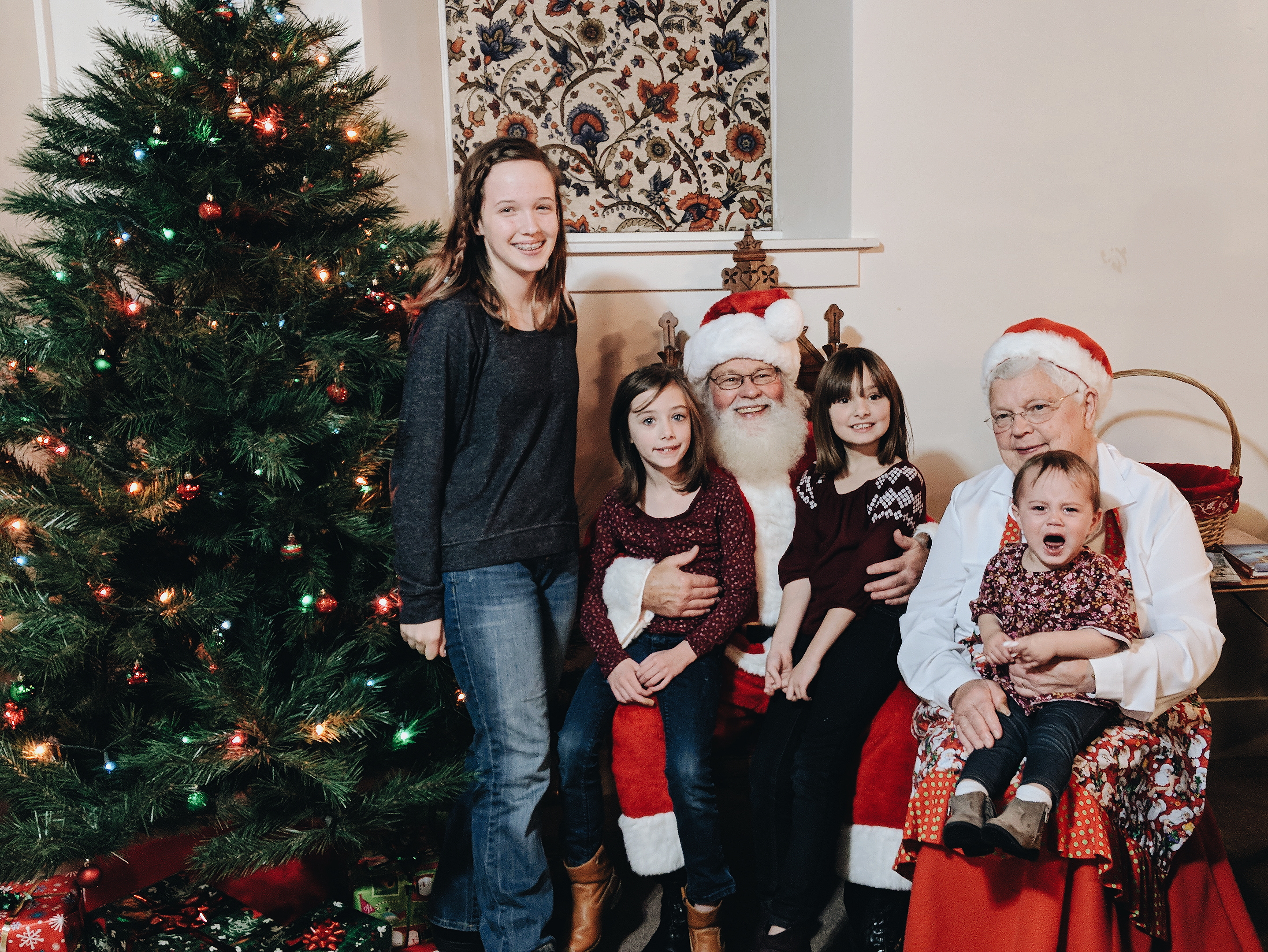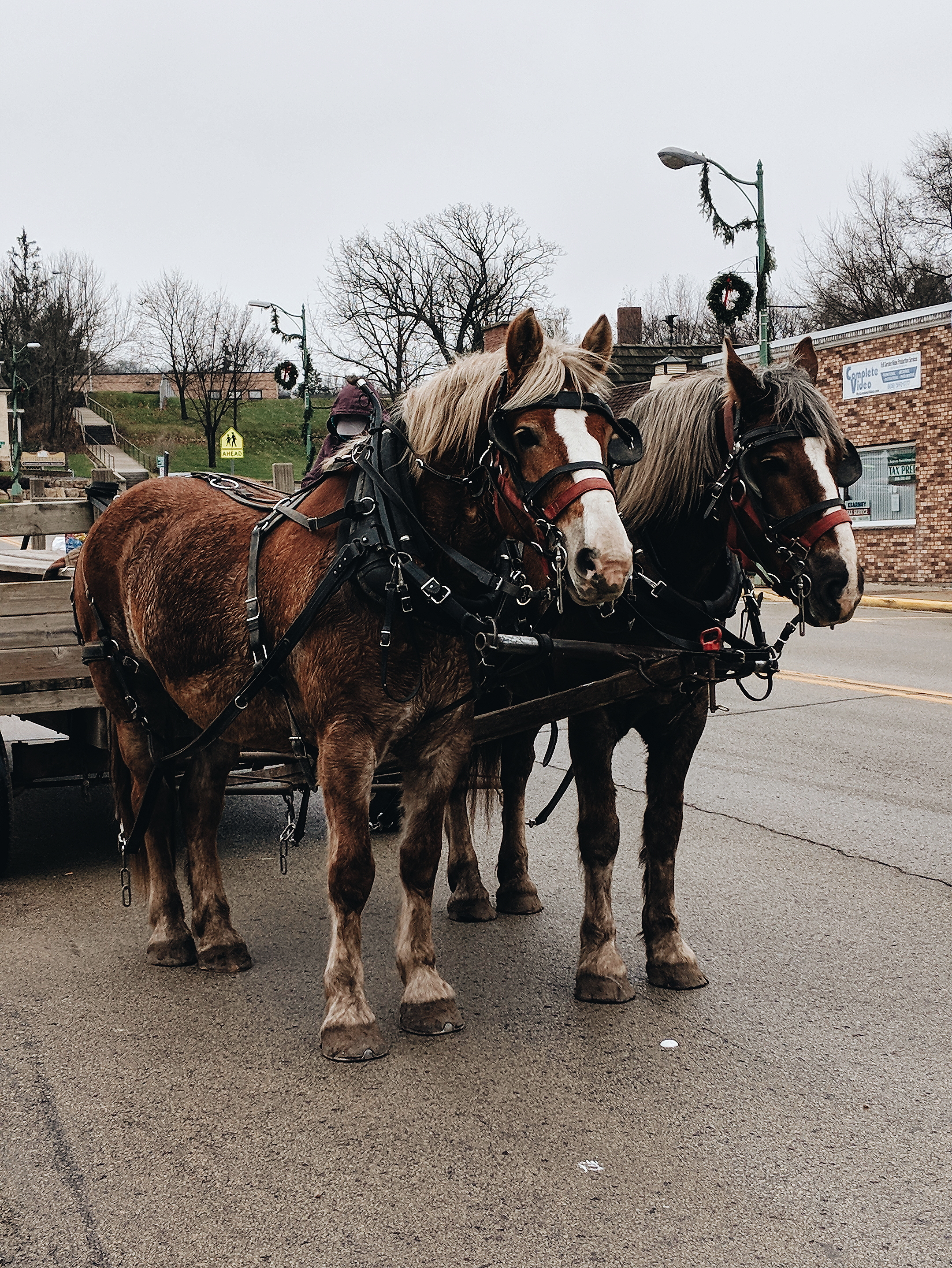 During the beginning of November Isabelle started basketball practice at her school. She's been loving it so far and I love and hate watching all these little girls try to run around and dribble balls that are as big as their heads. It's a good time and I'm pretty eager to see how Isabelle progresses in this sport. They don't do a ton of after school activities so we make sure the ones they choose are activities we know they'll love and want to work hard towards. It's adorable to watch Isabelle practice and see her periodically look at us to make sure she's doing good. She's so proud of herself and eager to get better at it. I have a sneaky suspicion that Isabelle is loving basketball because Andrew and I may or may not spend most of our nights yelling and cheering at the sports channel. And yes, before you ask, I am that annoying parent who yells at her kid from the bleachers. Sorry, I'm not sorry.
Soon enough the end of November came and Thanksgiving rolled around. We celebrated the holiday like we do every year. It's one of my favorite holidays because it always starts off slow, we wake up and make coffee while having breakfast together and watching the Macy's Thanksgiving Day Parade. We've done it every year since I can remember. This year I attempted to make a homemade pumpkin pie. I won't lie, it definitely wasn't worth the four hours it took to make it but it sure did photograph well so I can't complain too much. The rest of the day was spent at Rhonda's house. Ever since Rhonda moved here we've been doing Thanksgiving in her home. This year we had fewer people than usual but it was such an amazing time and immensely less stressful. For me, Thanksgiving has always been just a holiday where you slave over making a bunch of food, hang out with people you're not really fond of and then leave feeling less than thankful. But this year it was different, I felt like I was truly able to be grateful for the things we have and the season we are currently in. I was able to genuinely look forward to the gathering of our families and celebrating together.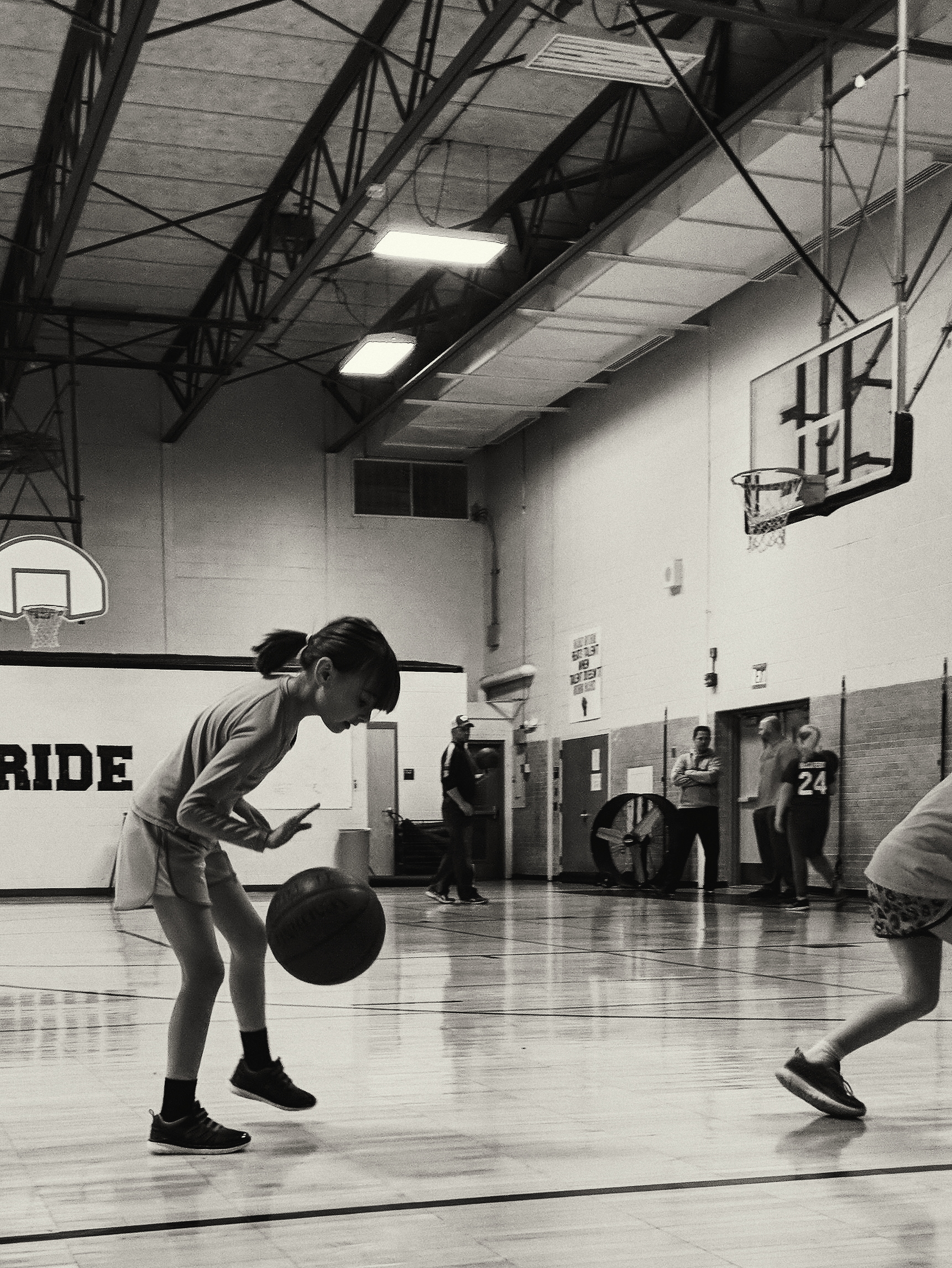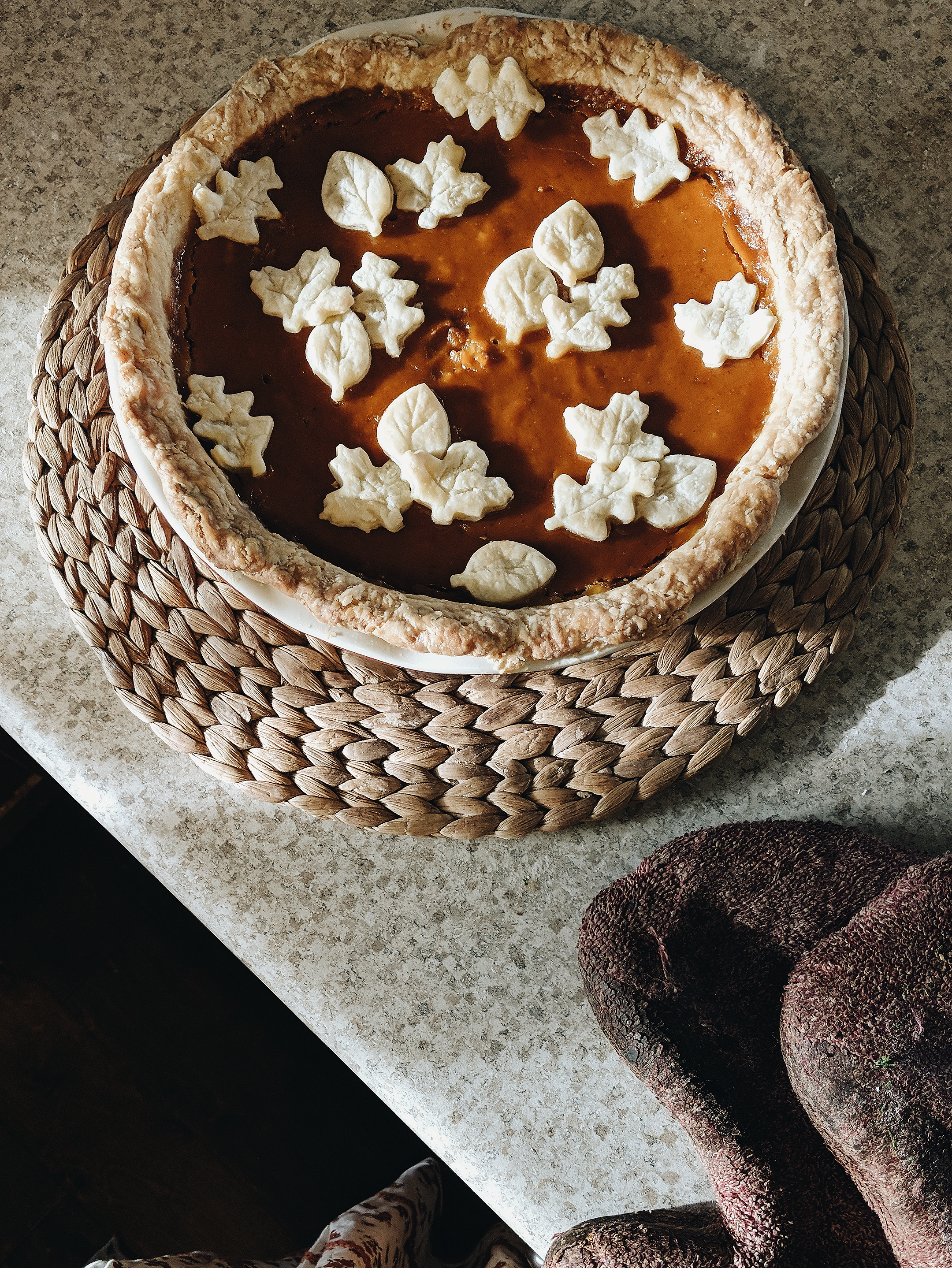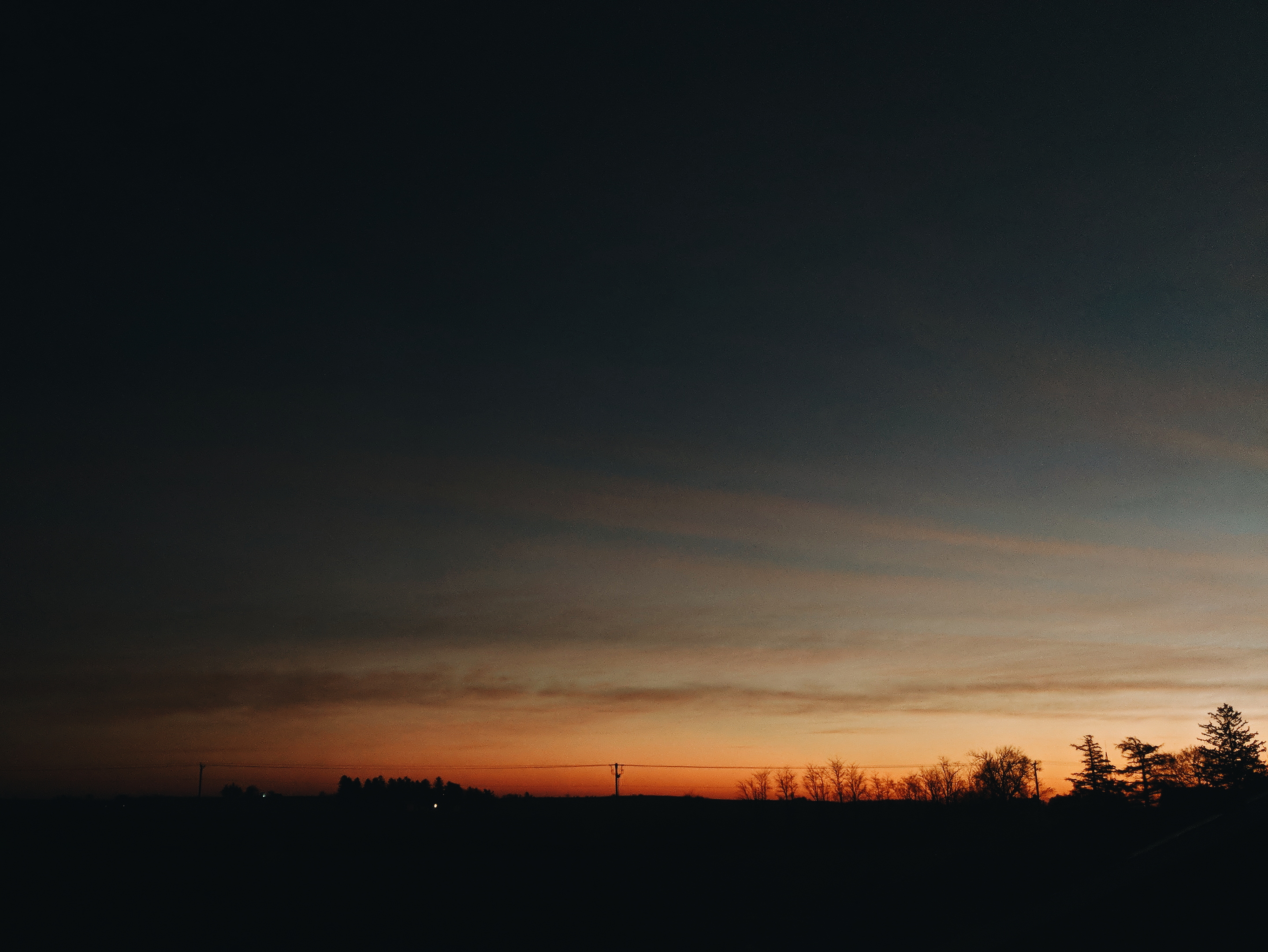 After Thanksgiving, we started decorating for Christmas. Typically we have our decorations up way before Thanksgiving but I think as time goes on we're getting more lazy and tired so the Christmas decor doesn't come up until after turkey day. It's usually a whole endeavor because the entire house has to get cleaned and then we spend the whole day watching Christmas movies, eating cinnamon rolls, and putting up all the Christmas decorations together. We still opt out for decorating the tree with ornaments, seems like every year we have some kid who can't keep themselves from playing and breaking them. But this year I noticed that with all the ornaments that the girls create at school and church as well as ones that are sent from family and friends, our tree ended the season fully decorated. Feels like we might have a new tradition on our hands over here!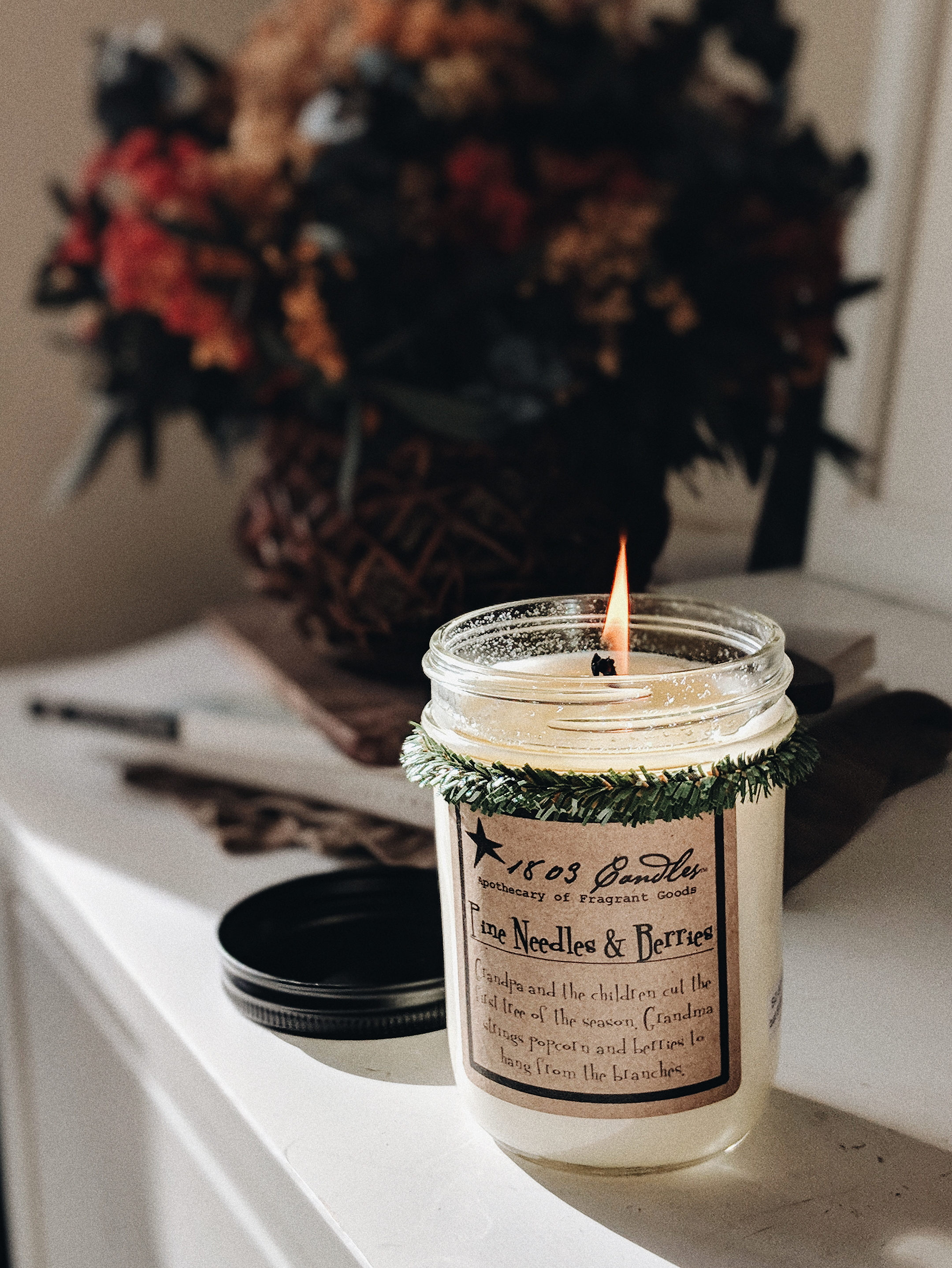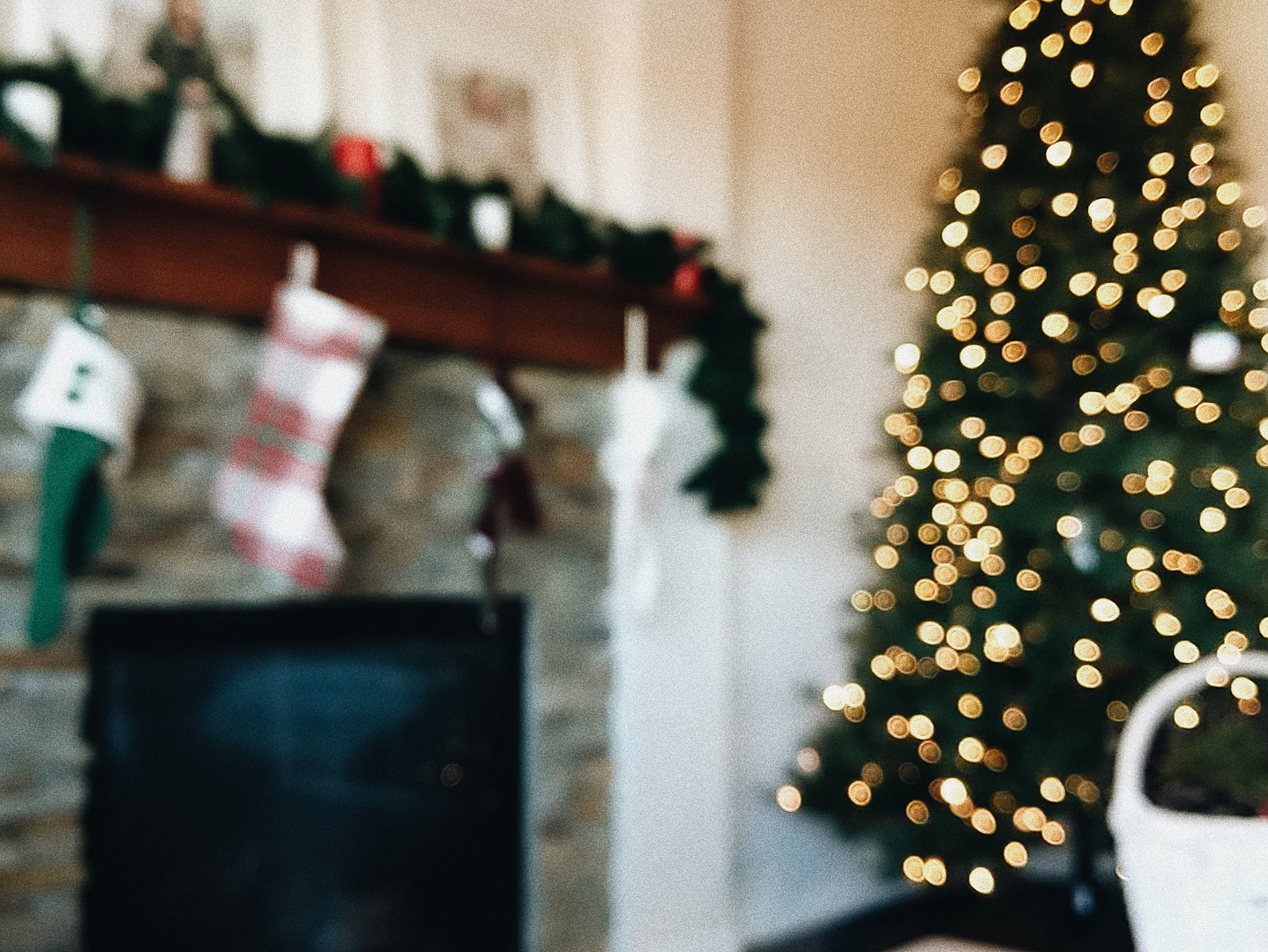 The whole month of December was jam-packed with a lot of fun activities. We started the month with an Ugly Christmas Sweater party at Rhonda's house and ended the night with the Lodi Light Parade. The party was a blast, we binged on food and drinks as well as played a bunch of fun games and won some tacky prizes (like a giant banana minion gummy which is sadly still hanging out in the back of our pantry). We were able to get a deal on Groupon for unlimited tubing at Cascade mountain. We snatched those tickets right up (um helloooo 48% off) and went there on a Sunday after church. We ended up spending the whole day there until it got dark. Gosh, it was so much fun and the perfect thing to do as a family.
On the 16th we celebrated my cousin Miranda's birthday. We went and hung out at Rhonda's home by playing games, opening gifts and diving into a delicious galaxy carrot cake that Rhonda made from scratch. At the end of the night we hung out in their garage and decorated all our gingerbread houses before Andrew and I ventured off to attend his work party later in the night. I always love going to the Christmas party every year, it's fun to hang out and talk with people and not to mention all the free food and drinks they give you. I will never say no to free booze and steak. Never. One of my biggest excitements was the outfit I got to wear. It sounds silly but I had bought it the previous year at Target and it, unfortunately, didn't fit quite right since I had gained weight during my pregnancy with Poppy. But over the course of 2017, I lost a total of 35lbs (all my pregnancy weight) so putting on that outfit and having it fit perfectly was the cherry on top.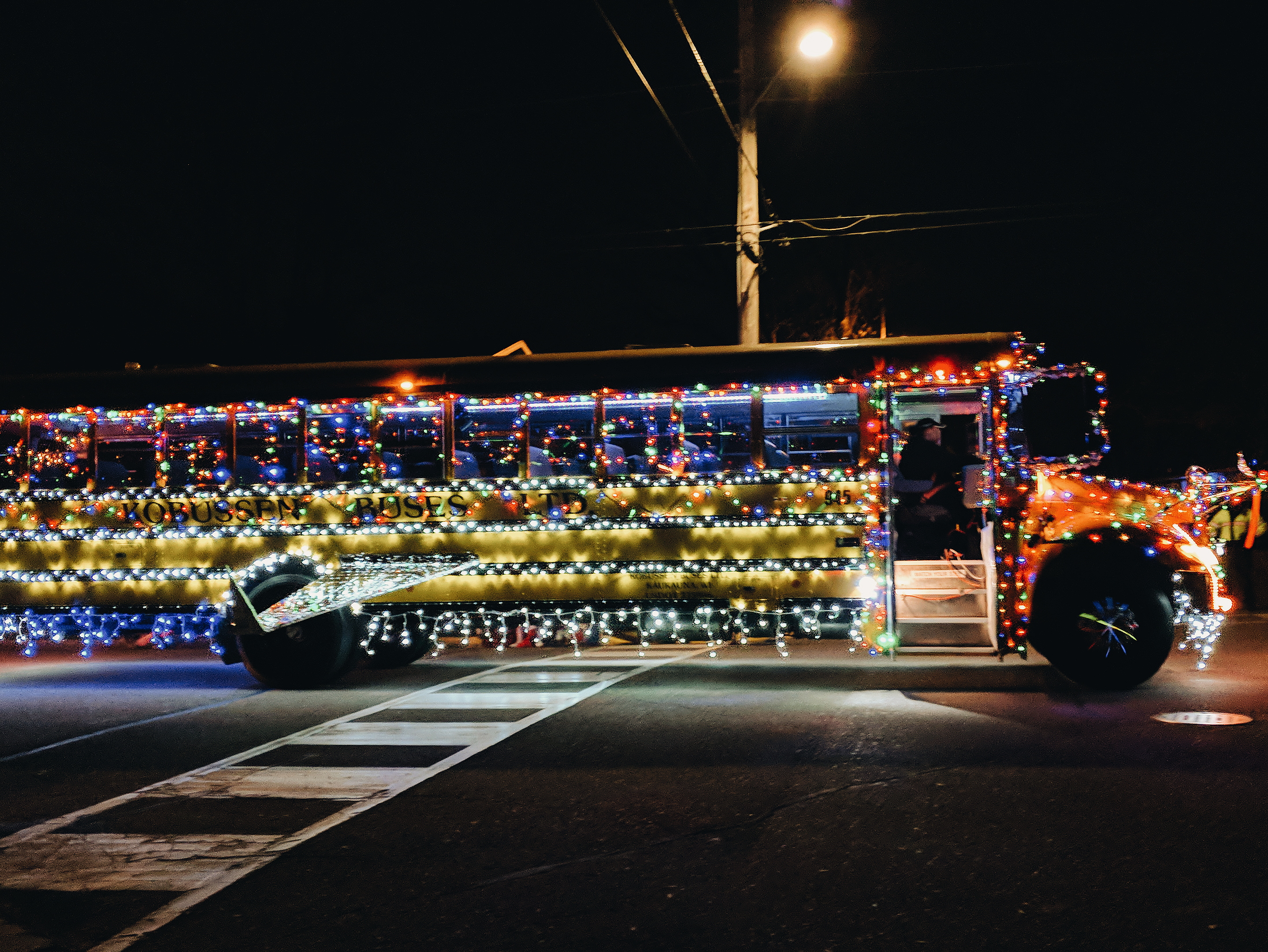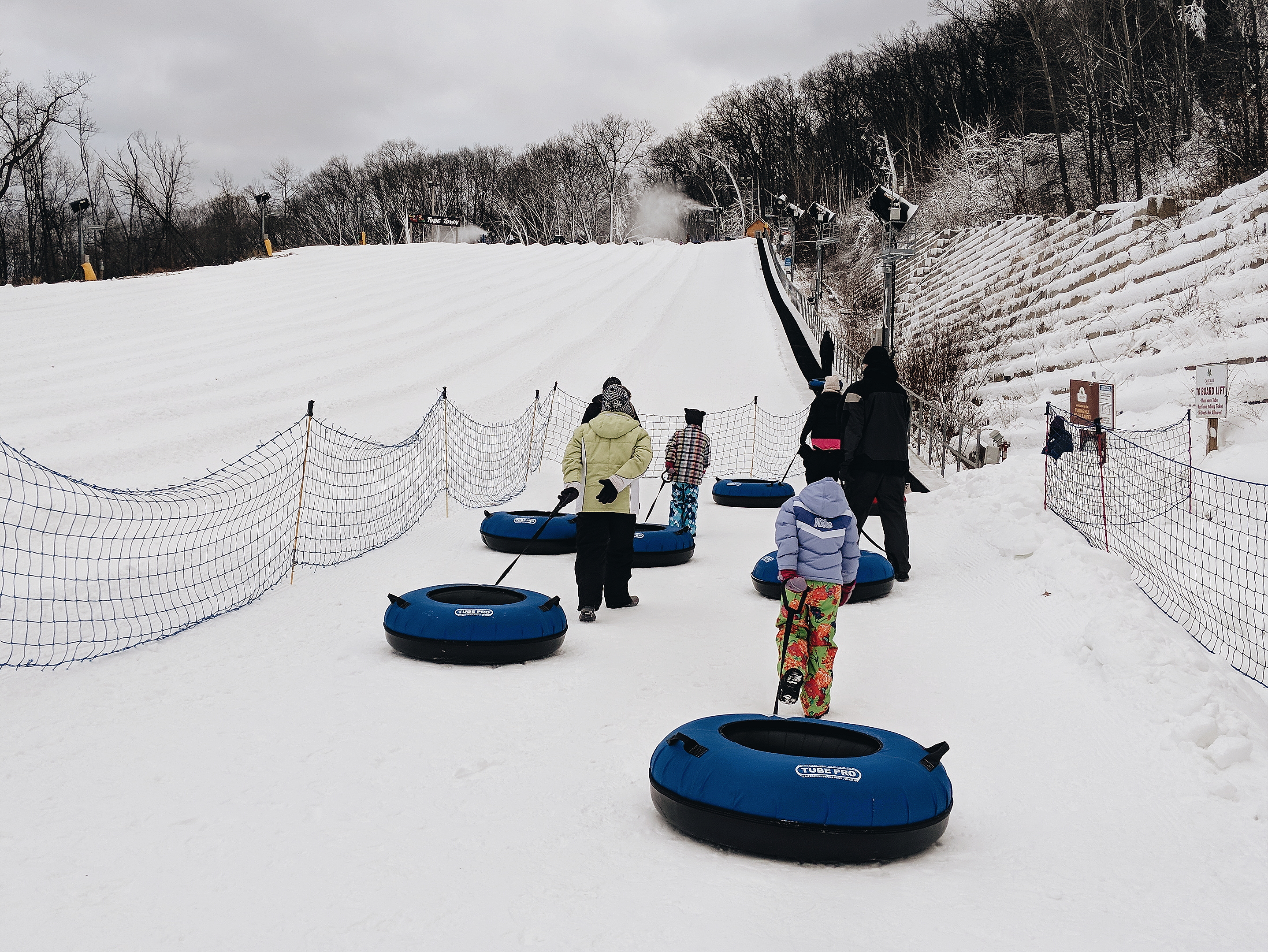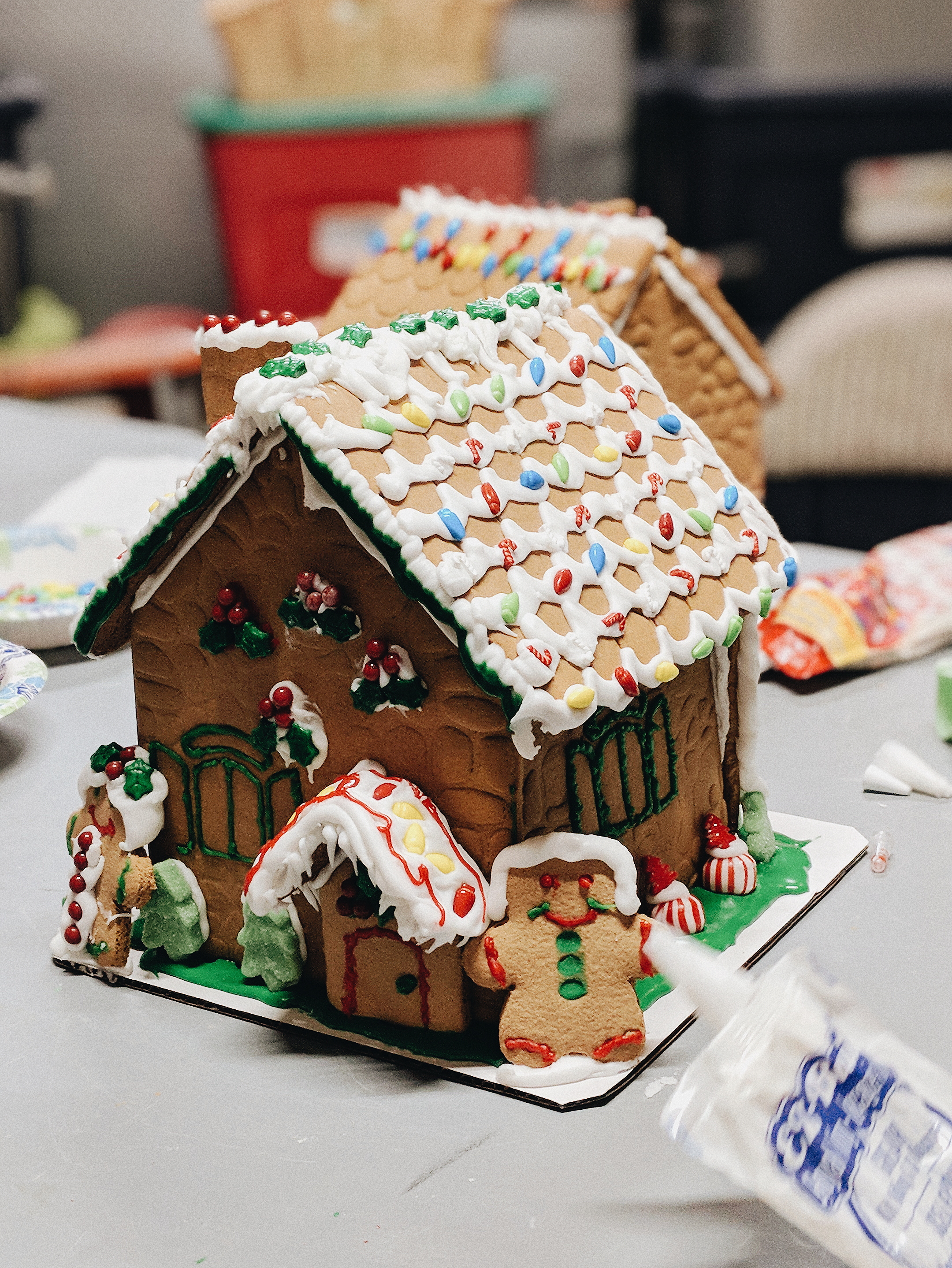 Christmas weekend rolled around where literally every single day had something. The Friday night before Christmas we went to our church's candlelit service and ended the night with dinner at Mr. Brew's Taphouse. Unfortunately that night Isabelle got sick and had a massive explosion at Rhonda's house. The poor girl spent the next few days sleeping and trying her hardest to pull it together for Christmas. She just wasn't quite herself opening gifts on Christmas morning. Thankfully nobody else got sick and Rhonda graciously volunteered to nurse the girls back to health while Andrew and I ventured downtown to watch a Badger game on the 23rd. Last year we got to see a game in person when Andrew got free tickets through his work so we planned to see at least one game in person this year as well. Because it was during winter break we were able to get closer seats that were cheap since most students and people go home for the holidays. They've been having a tough season but it was still such a blast to see them in person again. The energy and atmosphere are out of this world.
Christmas Eve was the next day and we spent it in Rhonda's home. This year was all about bringing our families together and creating new traditions. Christmas day has always been at our home so we wanted to designate Rhonda's home for Christmas Eve that way we both get to host a little bit of the holiday. We had appetizers and wine, watched all the kiddos open one gift, and attempted to sit through a very painstakingly long and live rendition of A Christmas Story. Spoiler alert, we didn't make it through. I don't know how the actors did it themselves, I must have dozed off at least twice during it. Proof that adding 87654 songs to something inevitably does not make it better. We headed home shortly after and woke up before it was even light out to watch the girls tear through their gifts. Poppy was able to get some fun gifts of her own this year even though the girls continue to steal them away from her. We spent the whole morning cleaning up the enormous mess enjoying cinnamon rolls from our lovely neighbor Maria and watching all The Simpsons and Futurama Christmas episodes before the rest of the family arrived.
When they arrived later in the afternoon, we had Christmas dinner together and then sat in our living room exchanging gifts. We had bought Miranda a Fujifilm Instax camera for her birthday and followed it up at Christmas by getting her a Galaxy Case and some extra film for the camera. We've decided to venture on a 52-week project, taking one Instax per week for the rest of the year. It's been so fun. I bought Rhonda a bunch of little things but my favorite gift of hers was a handmade peephole frame from the show Friends. I'd found it by complete chance on Amazon and bought it for her instantly. This was the first year we were able to gift meaningful things to everyone. It was awesome to be able to know everyone so well that we could get them something special that we knew they would love. I received a cold brew coffee maker that I absolutely looove as well as some local Wisconsin coffee and a Central Perk mug. I bet you know what I did the very next morning. Yup. I drank a looooot of coffee. No regrets.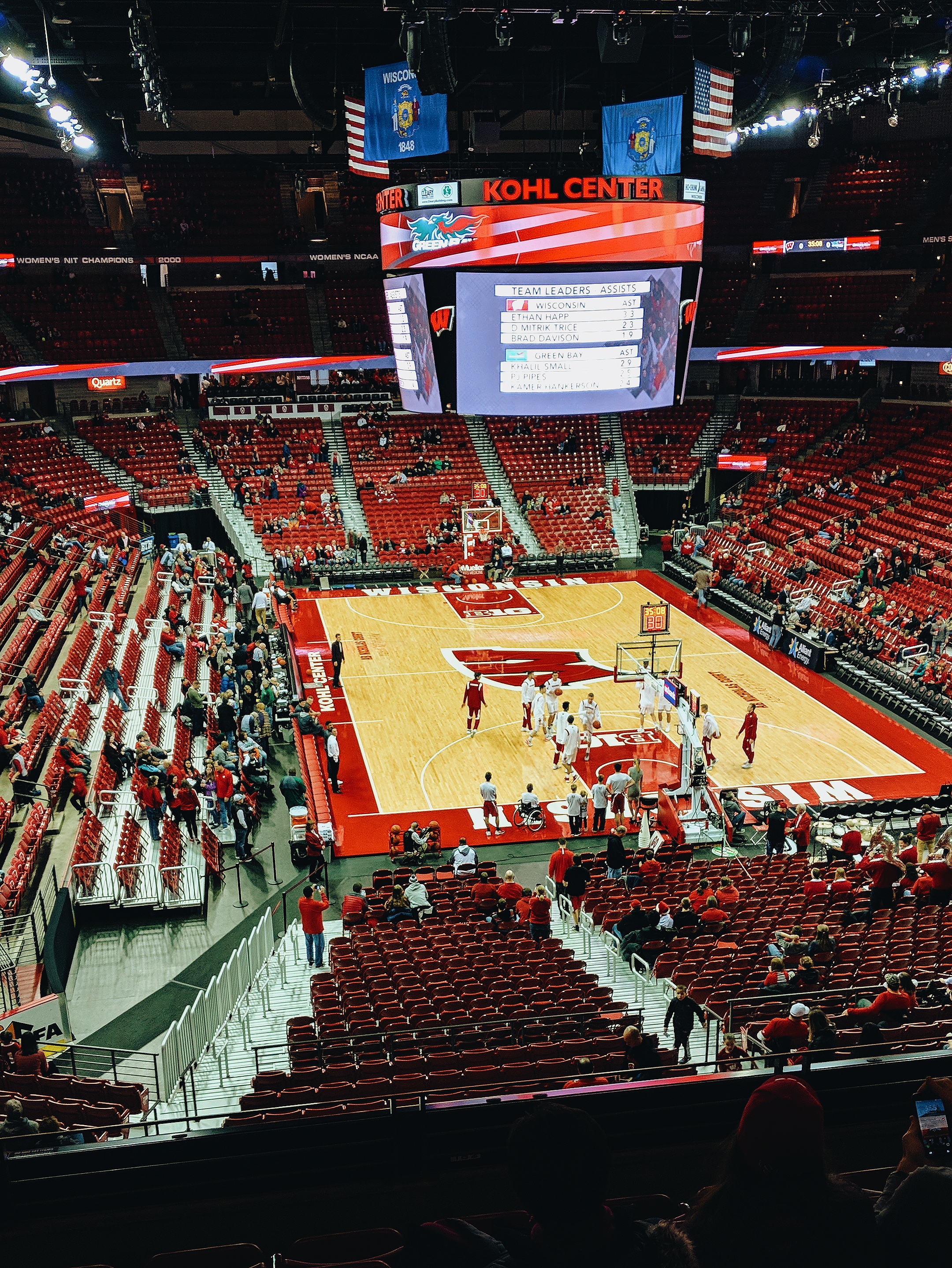 We rang in the new year at our home by snacking on a ton of Mexican food, getting drunk off Cosmopolitans, and playing a bunch of card games. It was so much fun and thank you Jesus I did not wake up hungover the next day. Hallejuah. Now the new year has started and things have gone back to normal. The girls are back in school and Poppy and I have been spending our days trying to bounce back from the holidays and get stuff done around the house. We were blessed with some nice warm weather over the past week so we took the opportunity to walk to the post office to mail out some film and venture out to Madison to do some shopping and get lunch with Rhonda. We also spent a few days with Rhonda and the family to celebrate her birthday.
So far it's been such an awesome start to 2018. Typically in the past, once the new year would hit I'd feel the initial shock of having to write down another year when dating things but the change never went farther than that. This year I feel like things have shifted and for the better. I'm in a much better place this year than I was at the beginning of 2017. I've let a lot of burdens go and grown tremendously, I don't even feel like the same Sam who walked through 2017. Never in a million years would I have thought that I would be where I am with a clear vision of what I have and where I want to go. And not only that, but I have some pretty amazing people in my life who have got my back in every step that I take. I haven't always had that kind of support in my life and it's a pretty incredible feeling. I wholeheartedly believe that 2018 will present a lot of challenges and more opportunities to grow but I know with that there will also be a steady flow of blessings as well. I just can't shake the feeling in my gut that this year will be spectacular.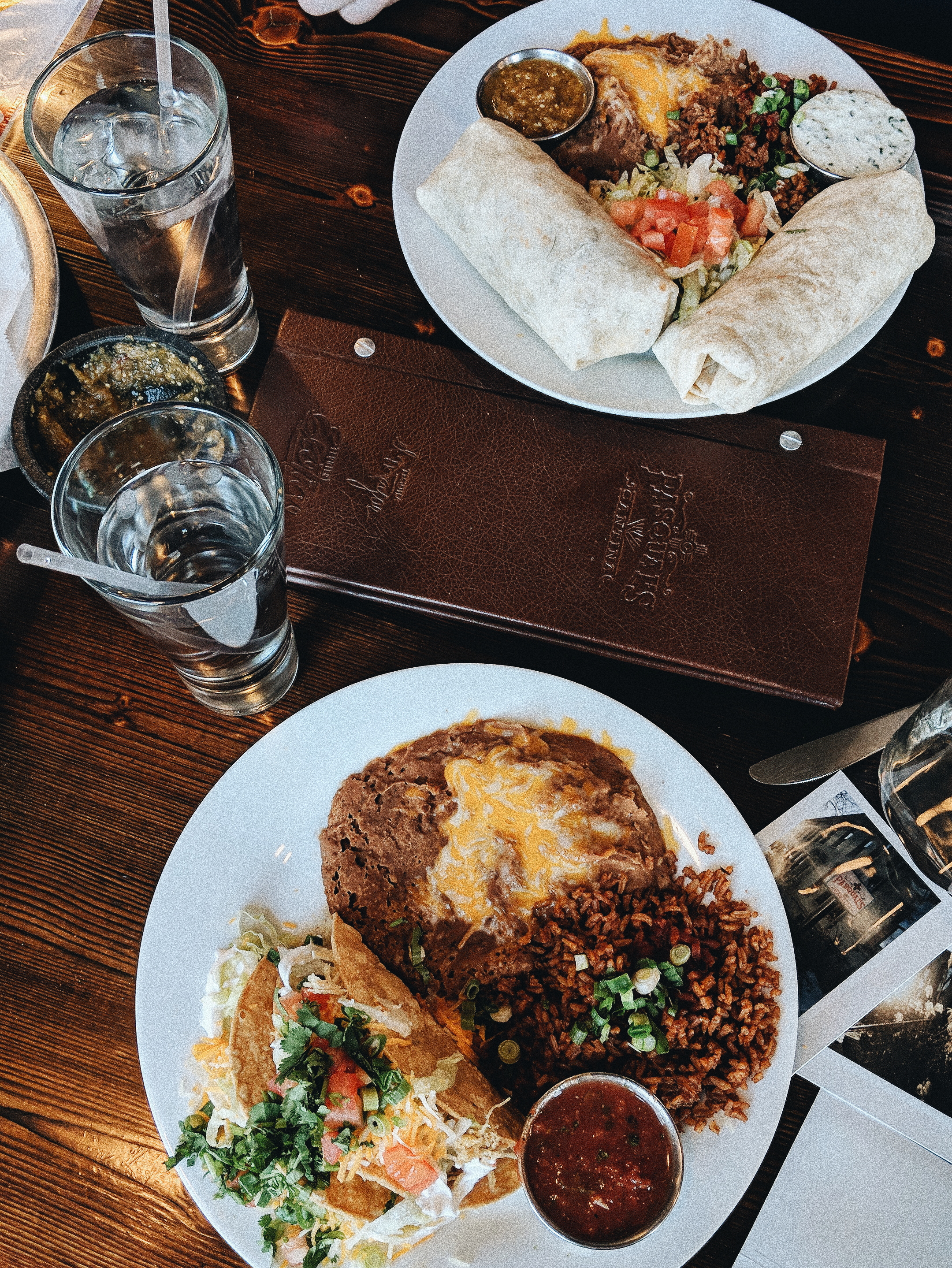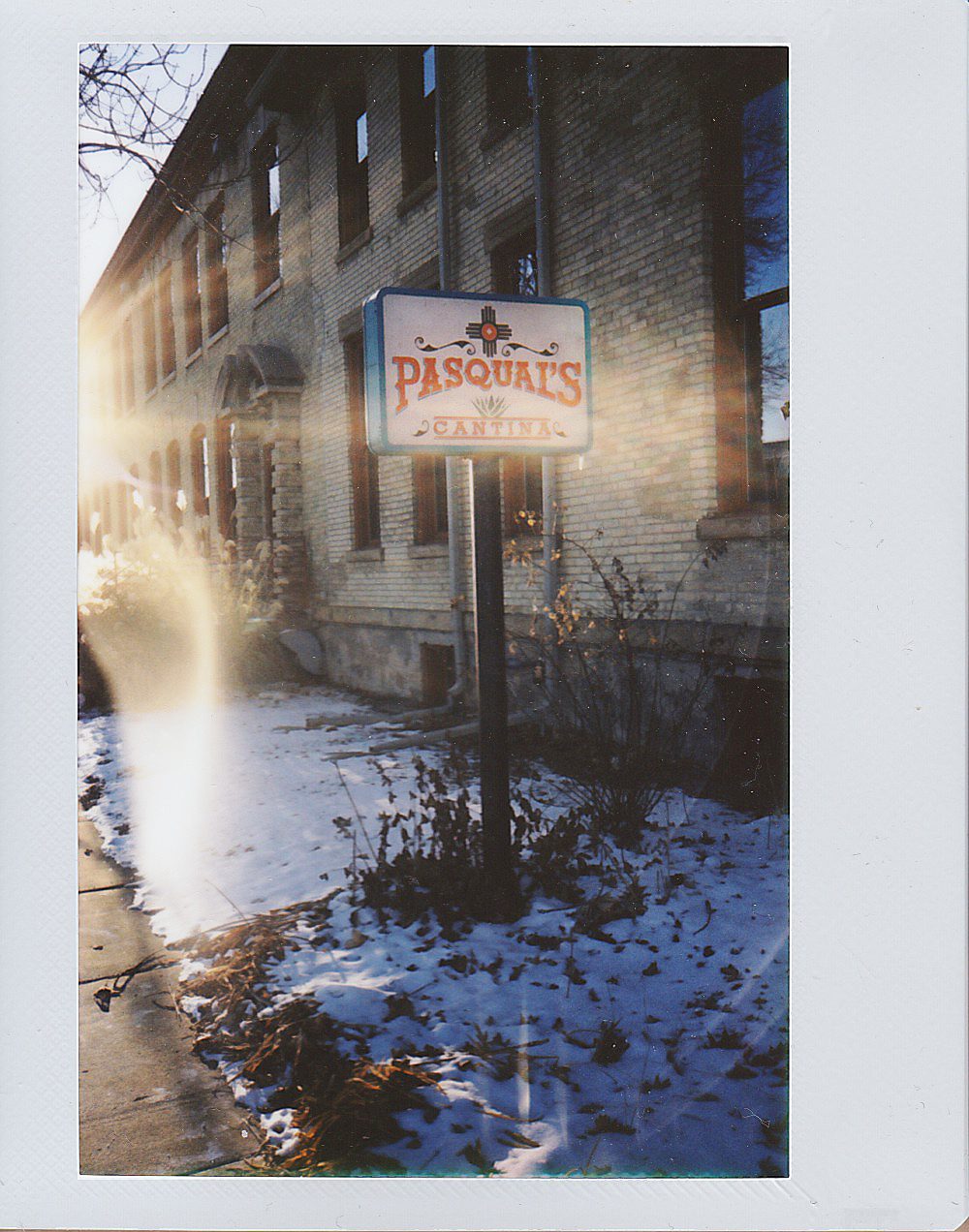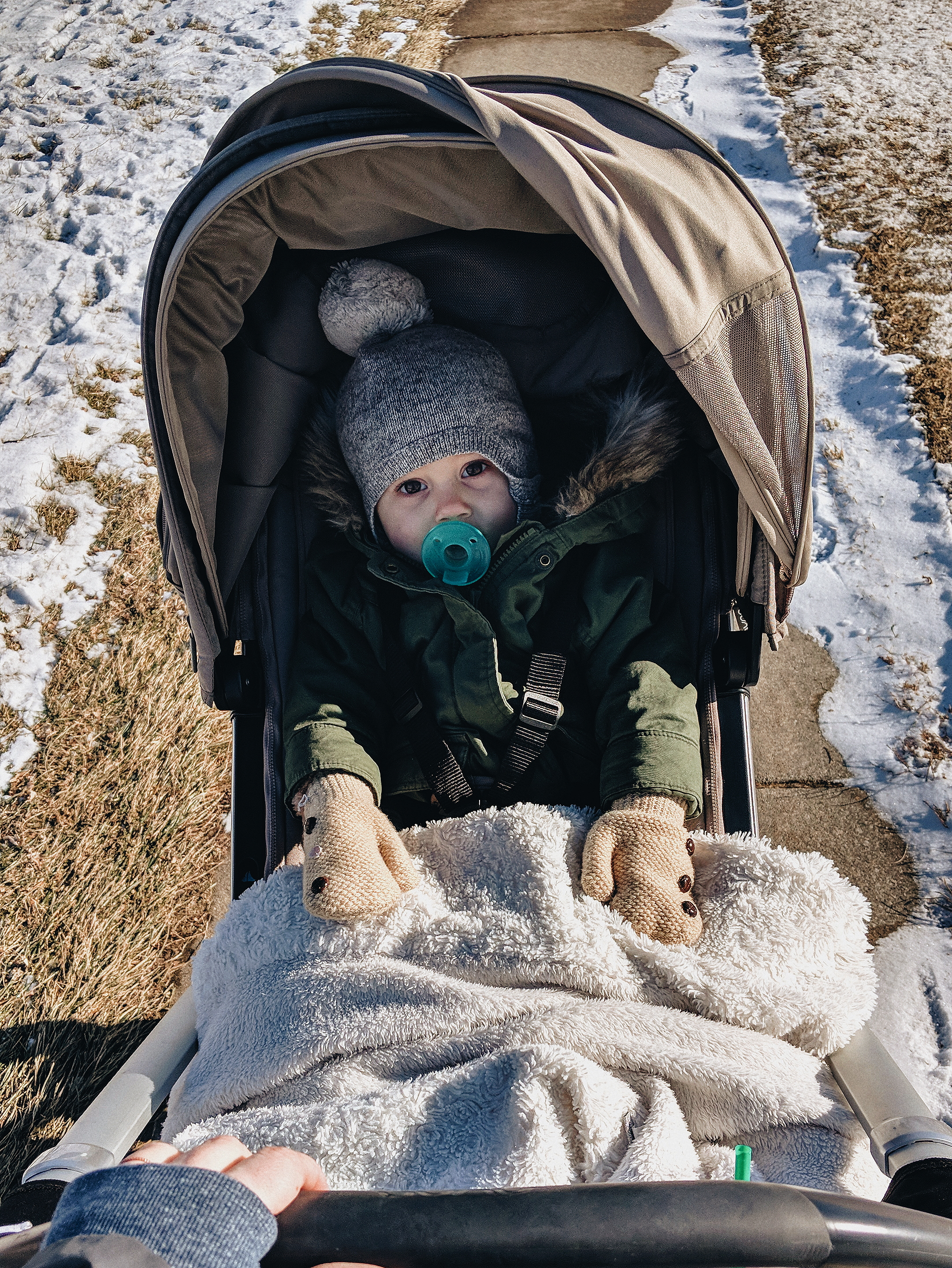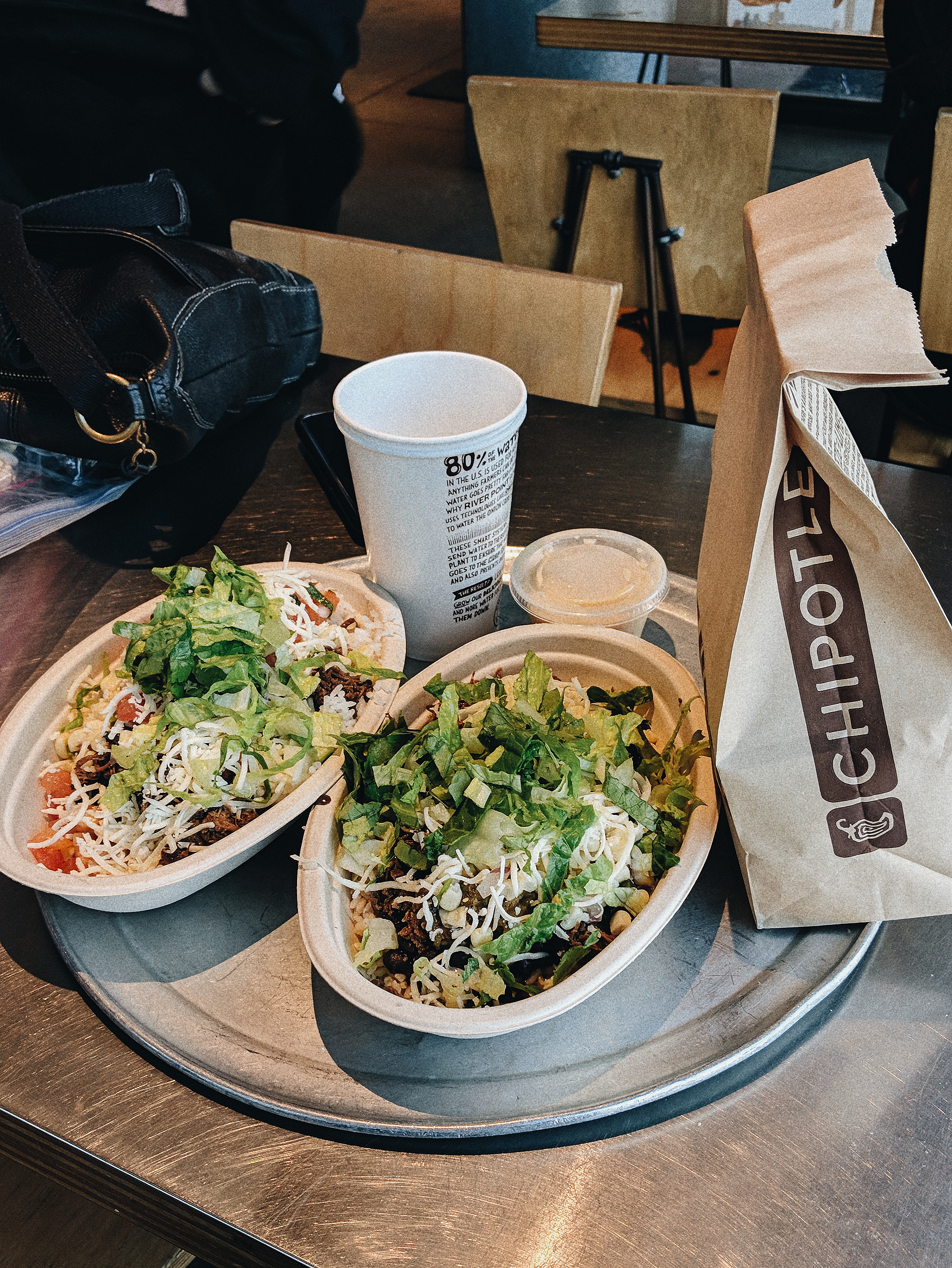 Looking Forward
During the first week of January, I took the time to sit down and really analyze the things I want to accomplish during this year. I remember doing the same exact thing at the start of 2017 and even though I didn't achieve all of my goals, I did conquer a lot of big things that I had on my plate and emerged a stronger and more honest person because of it. Back in 2014, I bought Lara Casey's Powersheets and while I never got to finish using them, they were so helpful in getting me to prioritize how I want my life to look and how to break down every big goal into small manageable ones. On January 1st I sat down at my desk, pulled out those Powersheets and got started on working towards some big things. Down below are a few of the things that have been in my heart to accomplish for this upcoming year.
Attend college for Marketing & Journalism
Buy darkroom materials & scan my own film
52 Week Instax Project
Blog once a week & Instagram 3 times a week
Read at least one book a month
Establish stronger relationships with family & friends
Get down to my pre-pregnancy weight
A little part of me feels like if I put it out there in the world for anyone to see, I'm more likely to put my mind to achieving these things in God's timing. I hope the start of the new year has been just as promising, amazing, and grand for everyone else.