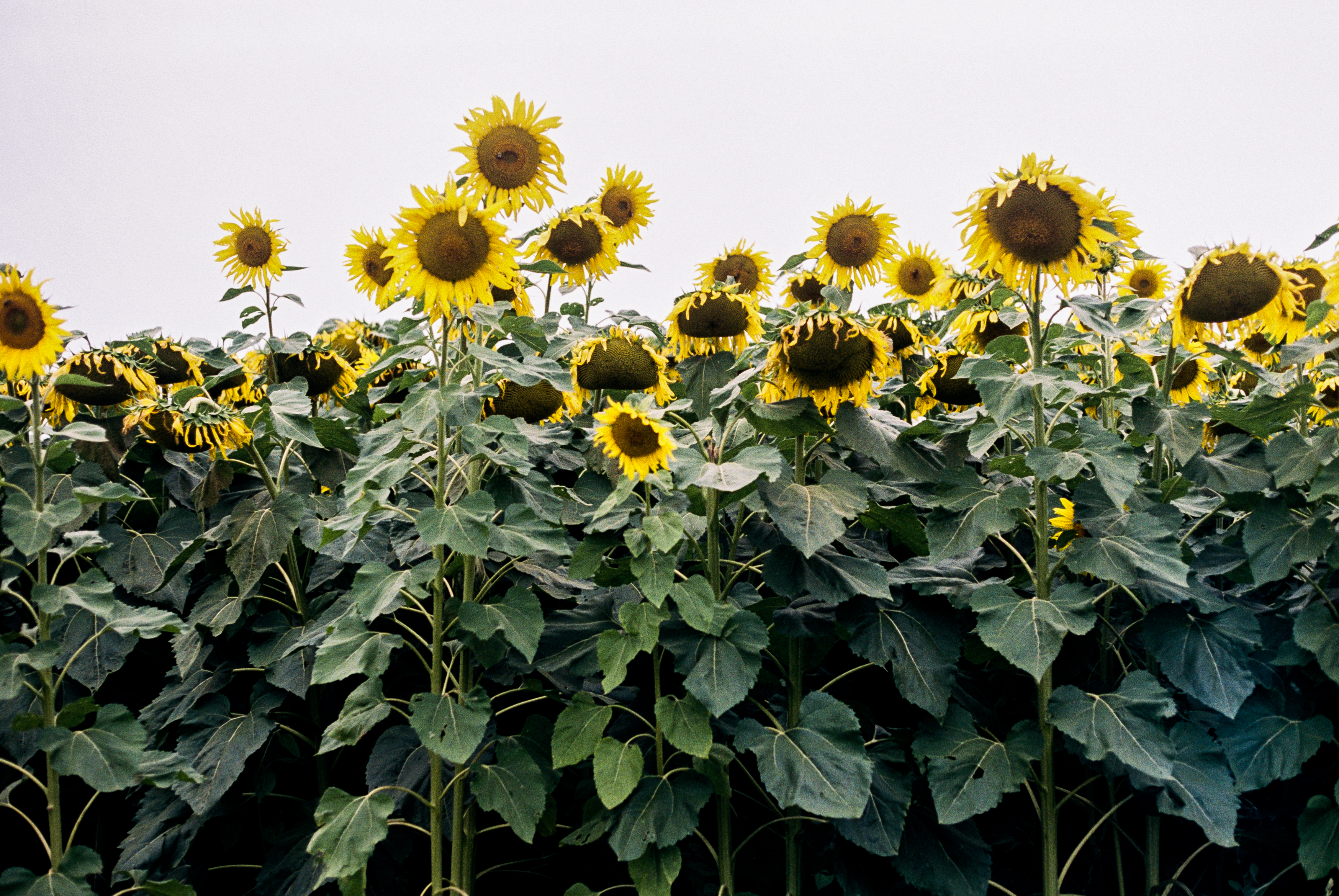 The past couple of months have been crazy busy. Actually, if I'm being honest with myself, this whole summer has been a nut house. I figured this could be a "life lately" for the whole summer. I've taken so many pictures and we've done so much stuff so why not cram it all into one giant post, right? Having three kids at home during the summer has definitely been an interesting experience. When the girls got out of school last June I genuinely prepared myself for the worst. While my house might not have been the cleanest during the summer, we actually had a good time with all of us at home.
Once the girls got out of school we spent most of our weekdays hanging out around the house. This was a big summer for the girls, they learned a lot about being responsible and taking care of their things. Because Poppy is now mobile we started teaching the girls how to put away their belongings, do their own laundry, and wash their own dishes. It's been a pretty great thing having them around as little helpers and has made it much easier to have a big family. Shortly after the girls got out of school the summer hit pretty heavy. At the end of June, I went in for my first round of dental surgery. A few months ago I chipped a wisdom tooth on a rice cake and I went in to have it removed, it was then that they mapped out a whole plan to get all four of my wisdom teeth pulled as well as braces to get my canines into their proper positions.
Over the course of the summer, I had three separate surgeries on my mouth and then went in about a month ago to get braces put on. It's been incredibly tough, I had a lot of fillings put in and I'm missing a few (eight to be exact) of my teeth. As of right now, my teeth are incredibly sensitive to temperatures and textures, I can't fully bite down on my teeth anymore which makes for very awkward dinners around the table. If you see me trying to eat, I know it looks awful, just look away. And yes, I am fully aware that there is a lot of food stuck in my braces. Don't worry I know it's there, I know it's awkward to look at and I too wish it wasn't there. But the hopeful part of it all is that there is light at the end of the tunnel. I only need about a year of braces and over the course of this past month, my teeth have shifted a ridiculous amount. My dentist said it should only take about three months before all my teeth are in their proper position, so yay go me.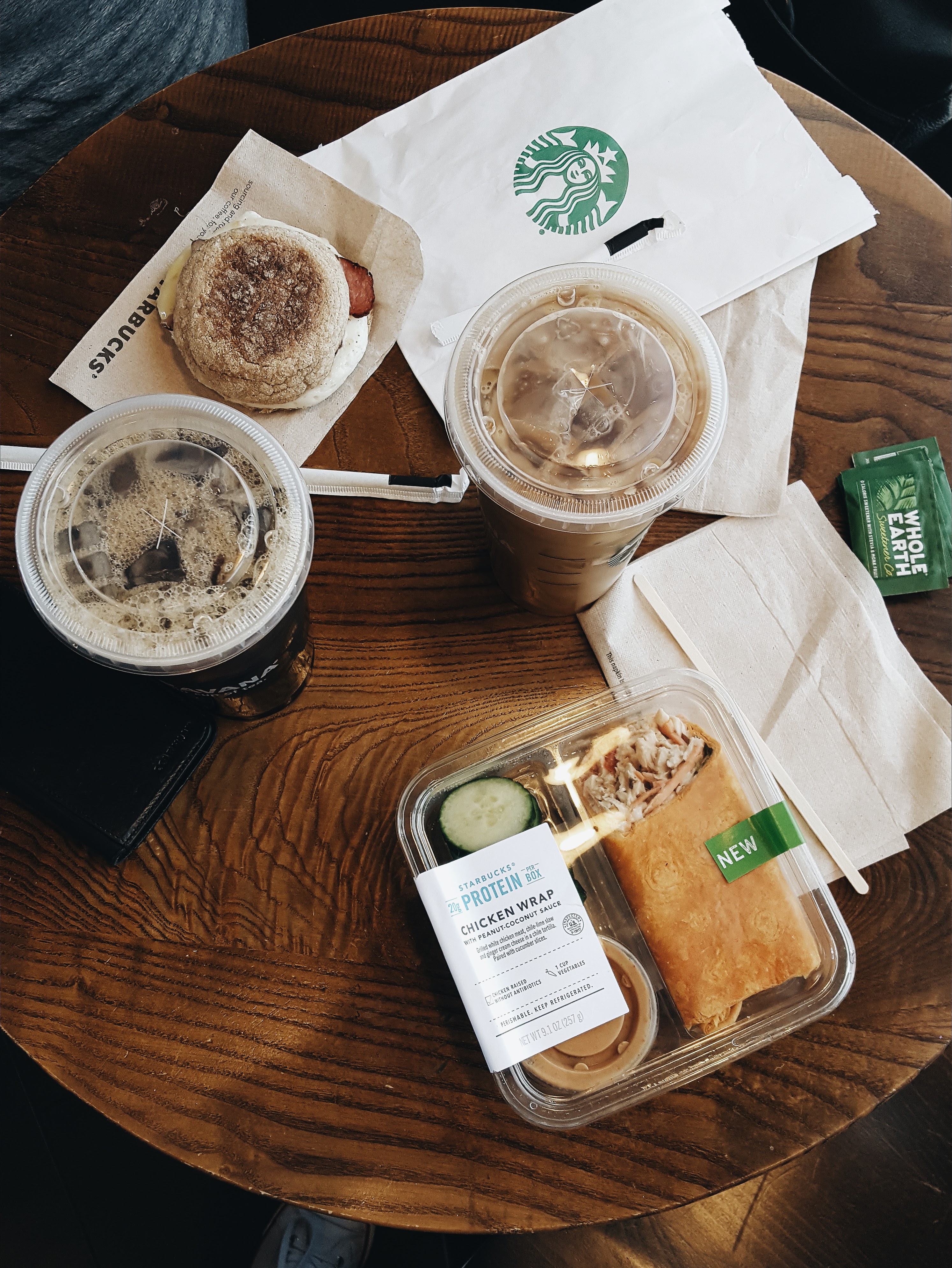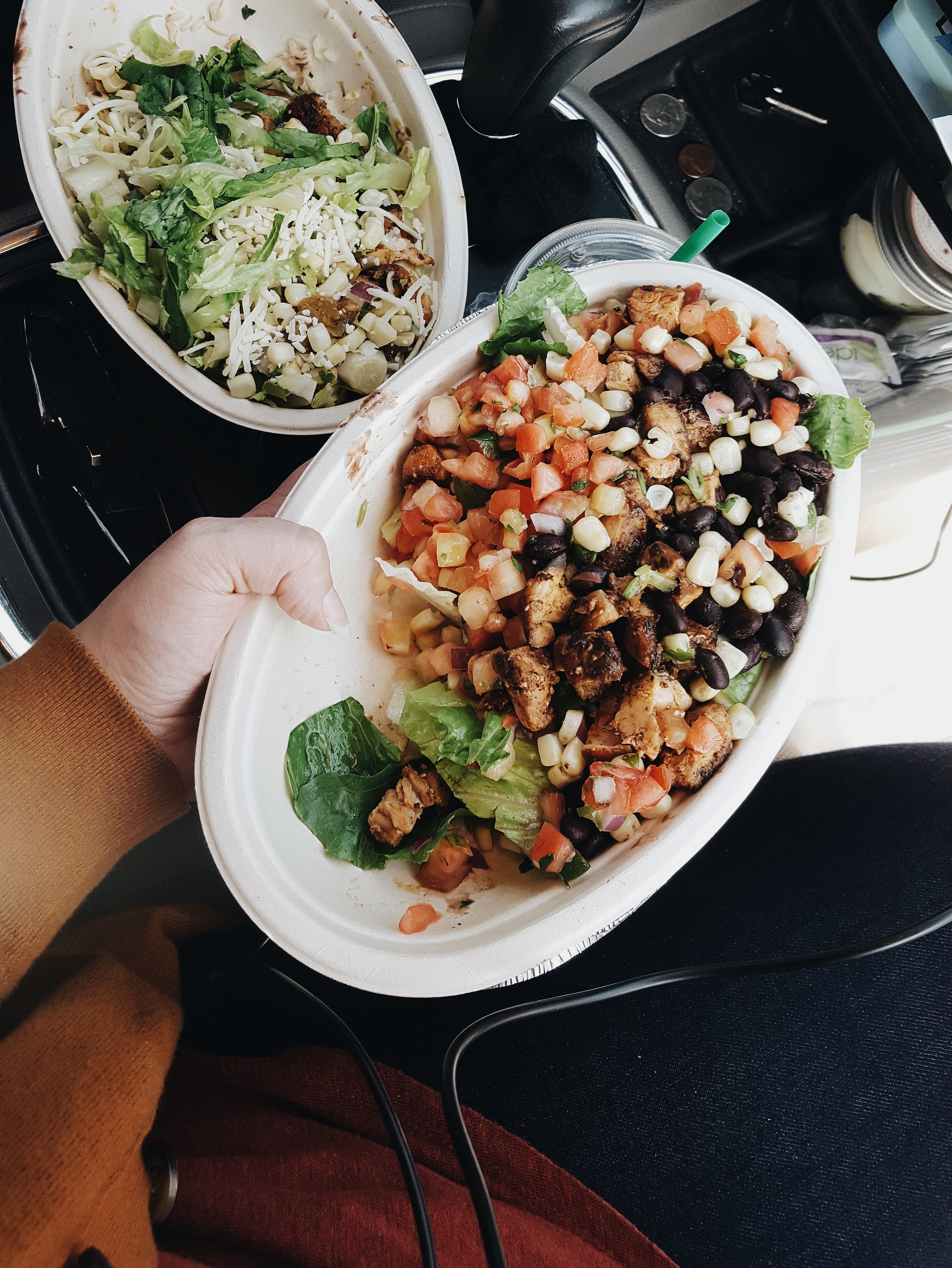 Despite the fact that 99% of my time was spent getting my teeth yanked out or heavily drugged from the pain, we did do a bunch of fun things over the course of the summer. I spent a lot of time with my aunt, we hit up a lot of yard sales and did our bi-weekly shopping and Chipotle/Starbucks runs together. It's been fun having a friend to go out and do things with. I love our errand running and lunch/coffee dates so much.
One of our family goals was to do a bunch of hikes around the state parks in this area over the course of the summer. We found this one hike in Lodi called Gibraltar Rock that had a beautiful trail that leads up to a stunning bluff. We hit that up a few times with various friends and family as well as a few trips at Devil's Lake. The girls seemed to be really into hiking and Andrew and I discussed the option of saving up to take a trip to Yellowstone in a few years.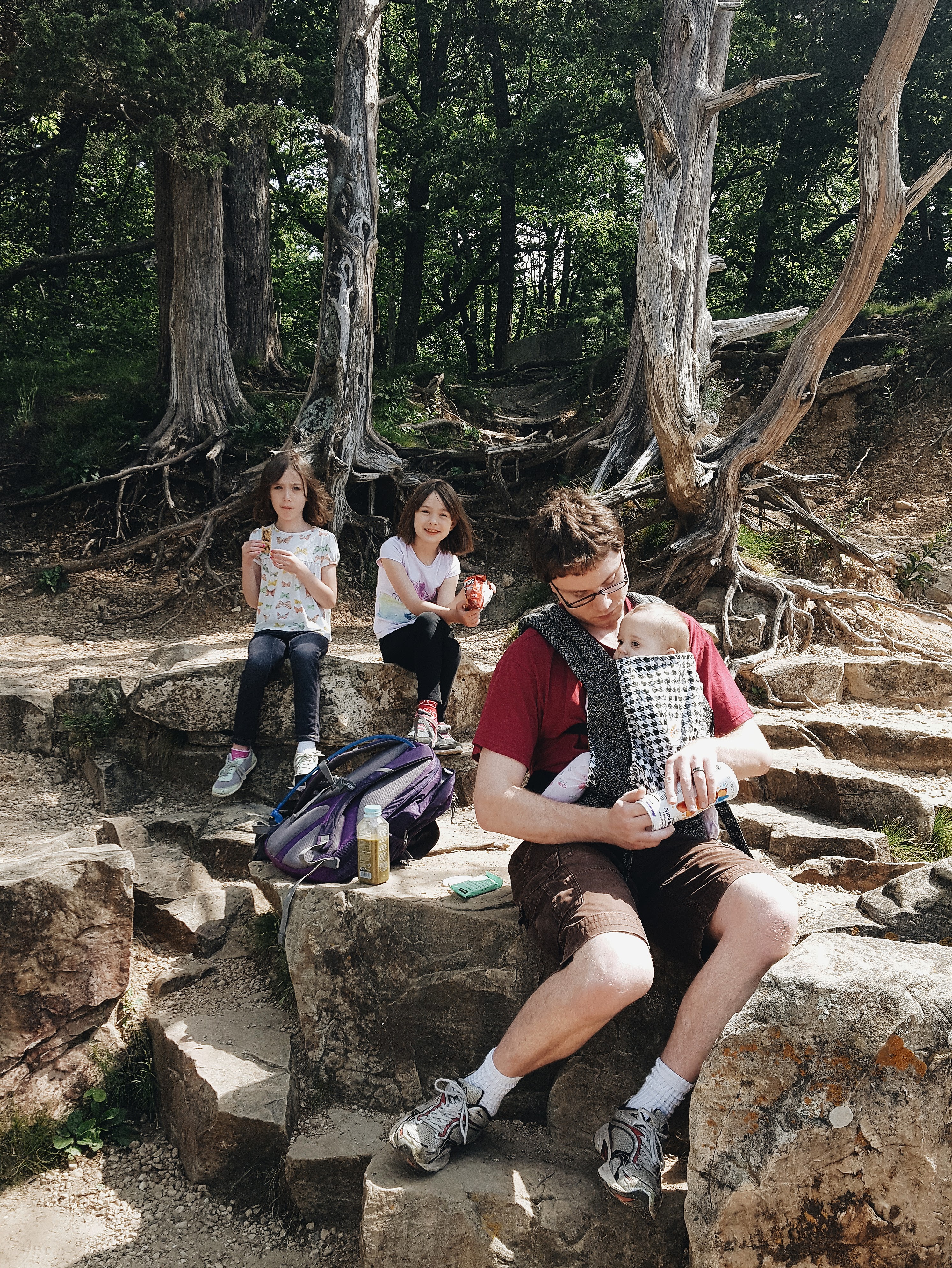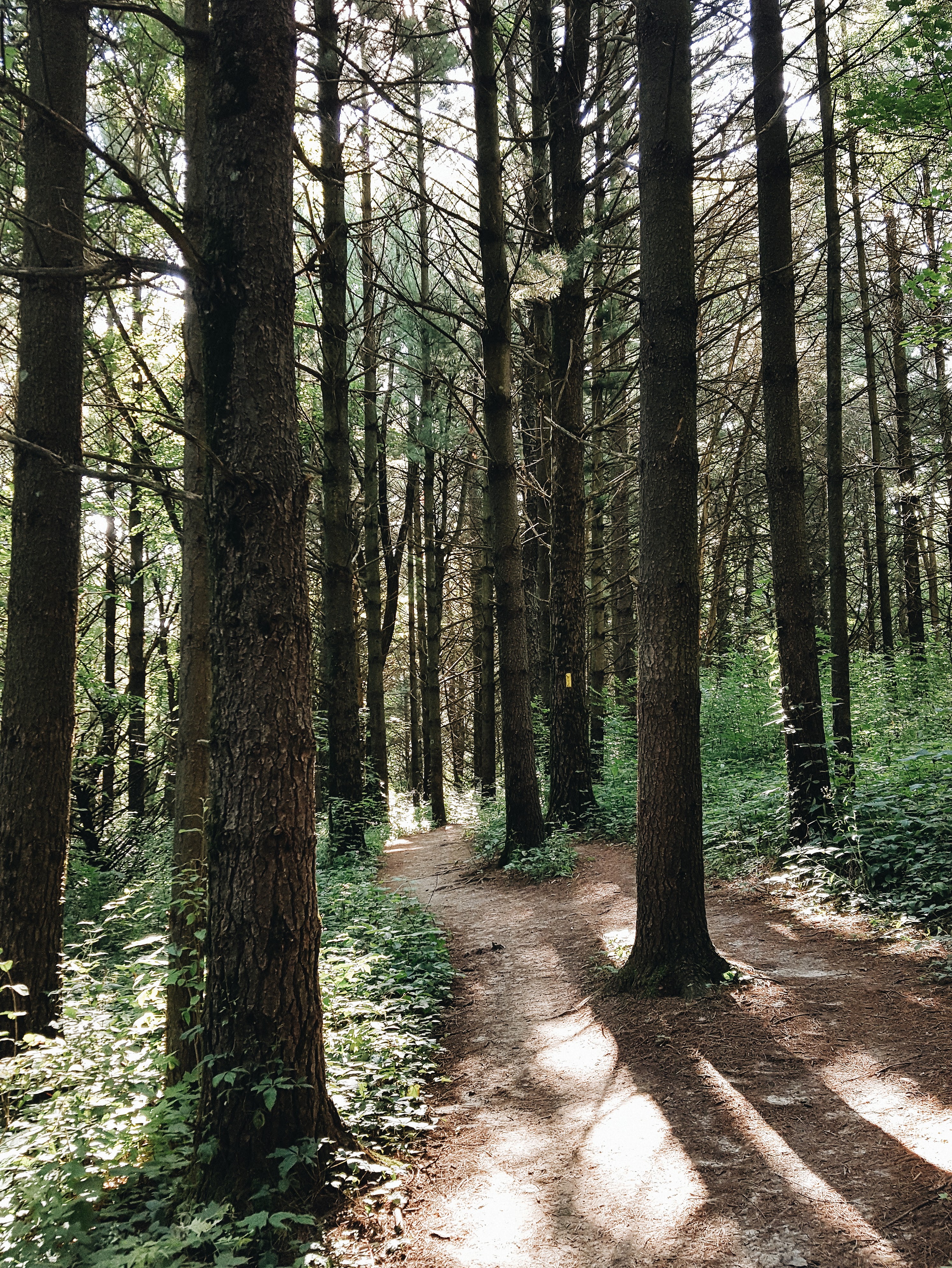 As far as business goes, I accomplished a lot this summer. I said goodbye to a few things, such as weddings. As the summer went on and I struggled to book my calendar for 2018, I realized that I put too much pressure on myself as a business owner. I think it stems from the fact that photography is all I have and it's what I'm good at so logically I have to make money from it. Plus I needed photography to make me feel like I contribute to my family because cooking and cleaning isn't enough. After years of trying to market and advertise myself with absolutely no luck, I realized I was wasting a lot of time doing something that I didn't genuinely love. I looked at the wedding industry and fellow photographers and it just got too competitive and stressful for me. I tried to stay true to myself but just couldn't succeed the way others would and it was starting to take a toll on me emotionally. It made me feel horrible about myself to see others who are in this business and be surrounded by clients. I just couldn't understand why all my hard work wasn't paying off the way I thought that it should. It was hard to say goodbye at first, I had such big dreams of being busy during wedding season and having money to put in savings for my family. But you can only try and push a brick wall for so long before you realize it's never going to move.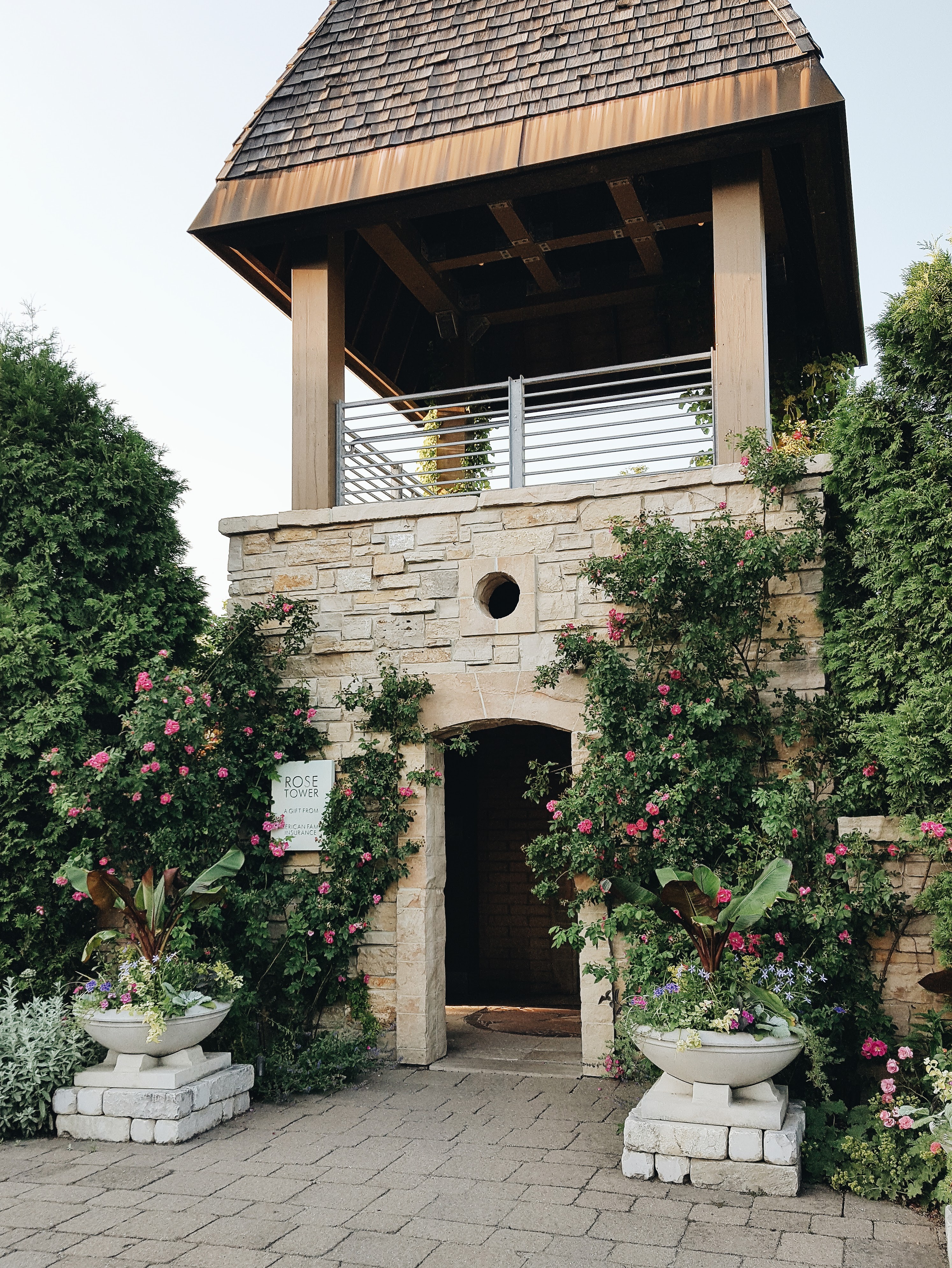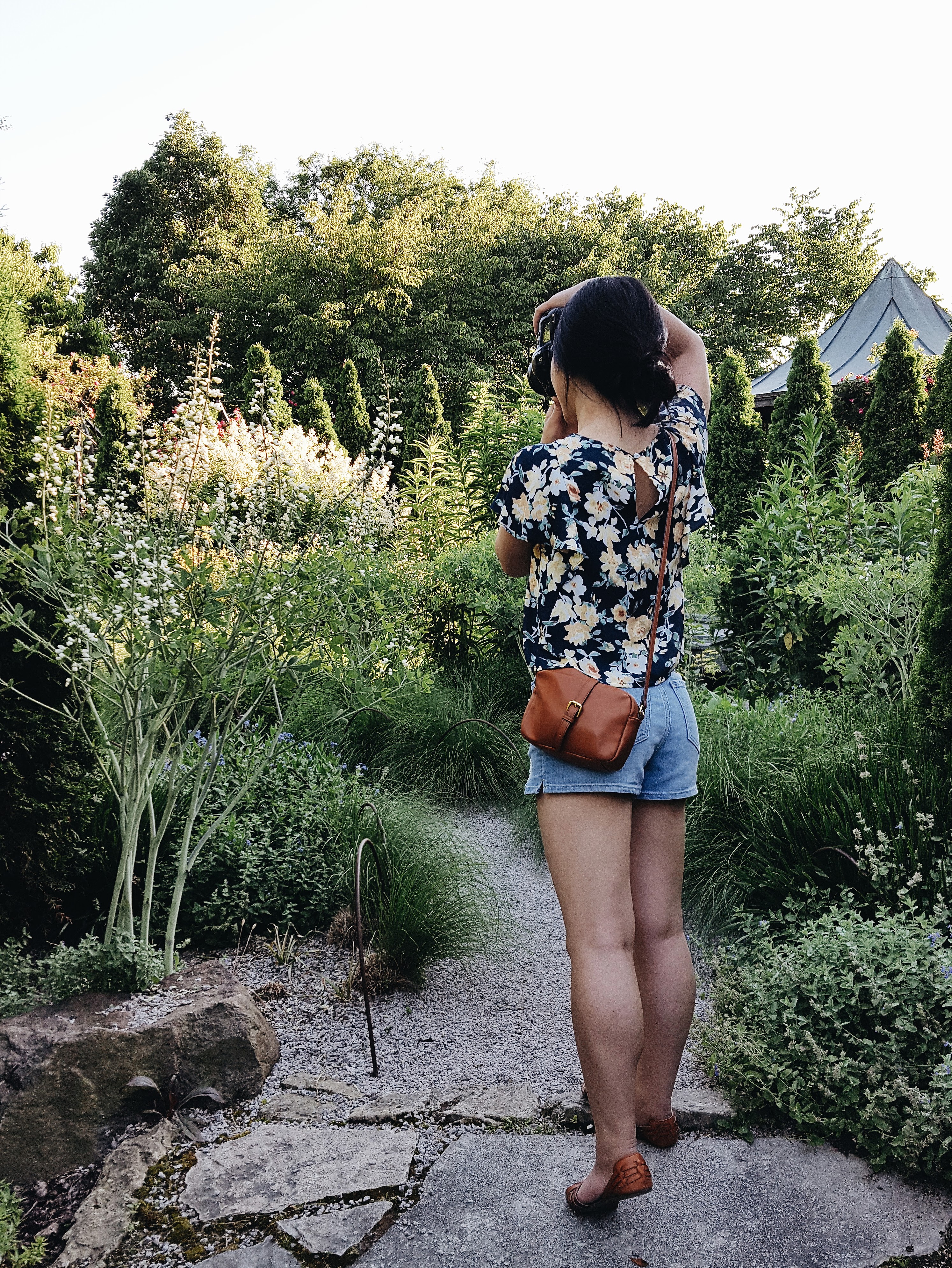 So I gracefully bowed out and started focusing on why I took up photography in the first place. I started picking up my camera not because I was being paid to, but because I wanted to. It's been refreshing not consuming myself with money and trying to succeed. I started shooting for fun and as a creative and personal outlet. I started making friends in the photography industry and even started teaching others how to shoot film. I even got two separate websites to feature my work, (here and here) something I've been trying to accomplish for years! Funny how the moment when you stop caring is the moment when things start to fall into place. I may not be rolling in clients or money but it's been a nice change of pace and I feel at peace with my decision. It's now one less stressful thing placed upon my shoulders. I've now been shooting more portrait and editorial work. It's been pretty amazing and I finally feel like I love what I create. I'm not trying to shape myself into a mold I was never meant to fit into and instead using my talent for something I truly love and am interested in.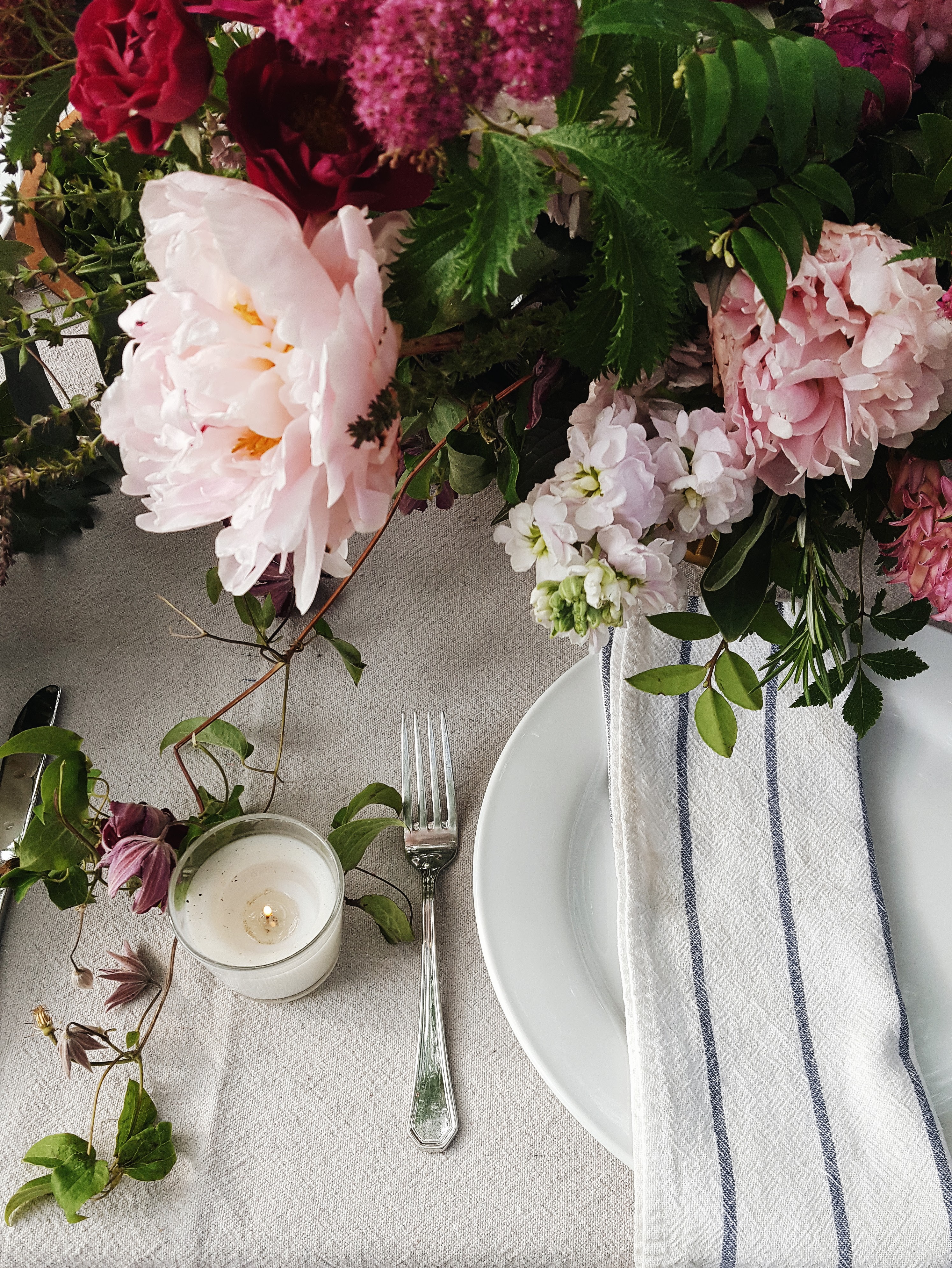 At the beginning of June Sophie graduated from kindergarten. It was fun to see her go through the same steps that Isabelle went through, they even shared the same Kindergarten teacher. At the end of June, I had my second surgery on my mouth and then the fourth of July rolled around. We spent the whole day at my aunt's house playing games outside (hellooooo ladder ball) and chucking water balloons at one another. I made some pretty amazing chocolate chip cookie ice cream sandwiches (if you want to experience true happiness, please make these cookies. you won't regret it. I promise) and we ended the night with sparklers. I kicked my butt the entire time because I had totally forgotten to bring my camera. Thankfully my phone has a decent camera on it.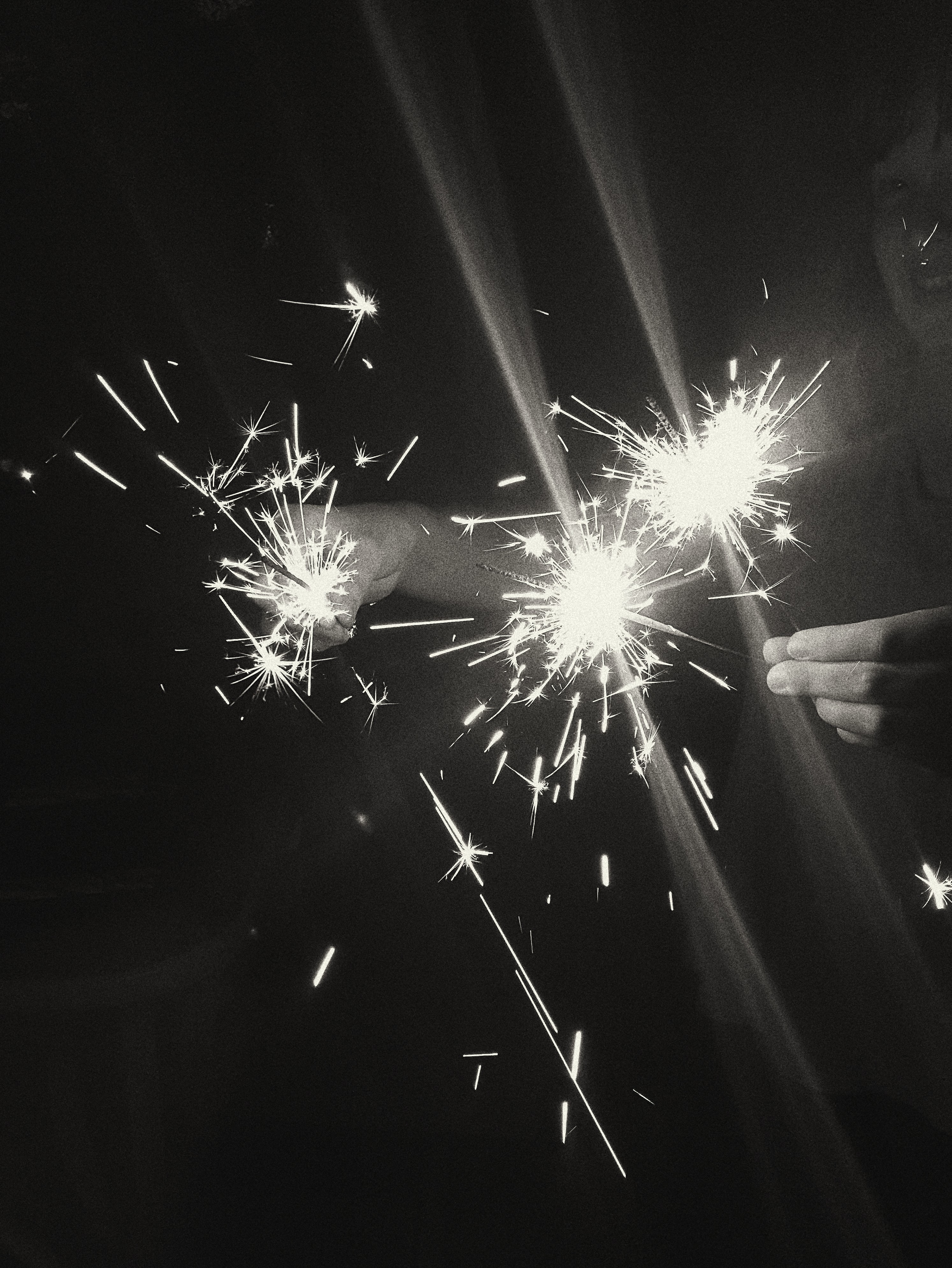 Once August arrived we started putting the preparations for Poppy's birthday in order. I had my final surgery two days before the birthday party so I was pretty hopped up on drugs the whole time. Luckily I had decorated and prepped everything a few days prior so all I had to do was get up and take pictures of the day. It was a blast, I hope that as my girls get older they have fond memories of their birthday parties and all the effort that get's put into them.
During August sunflower season started and suddenly everyone was posting all of their sessions done at sunflower farms. My aunt had talked about visiting one and we came across this farm called Leatherberry Acres that had a sunflower maze. We ended up visiting their farm with everyone at the end of August right before school started. Shortly after we celebrated my 27th birthday. I've always had weird birthdays so this year my wonderful family tried to really do something special. The Saturday before my birthday we had a double date with my aunt Rhonda and uncle Mark. We ventured downtown and had Thai food and did a bit of shopping at the Hilldale mall.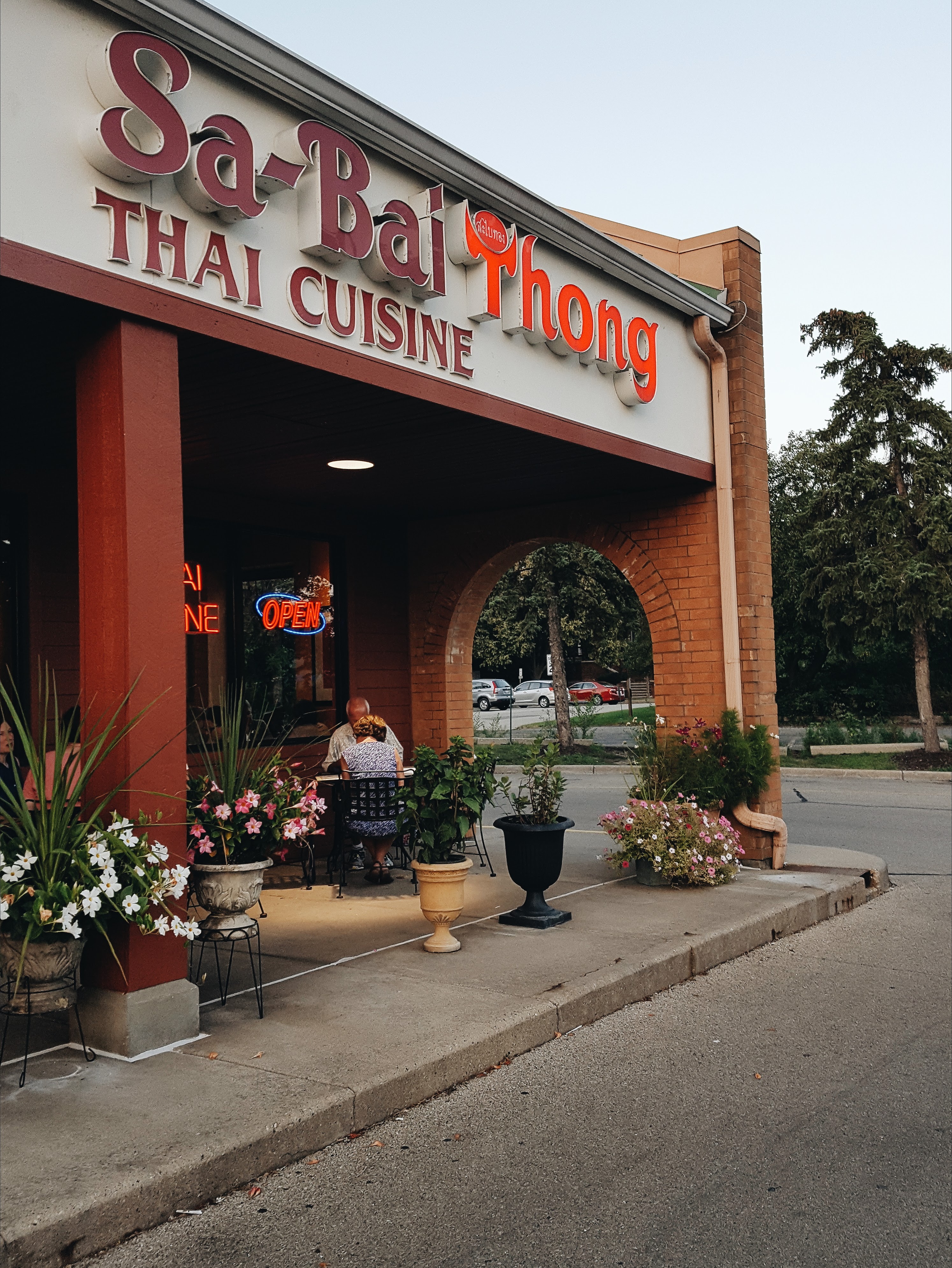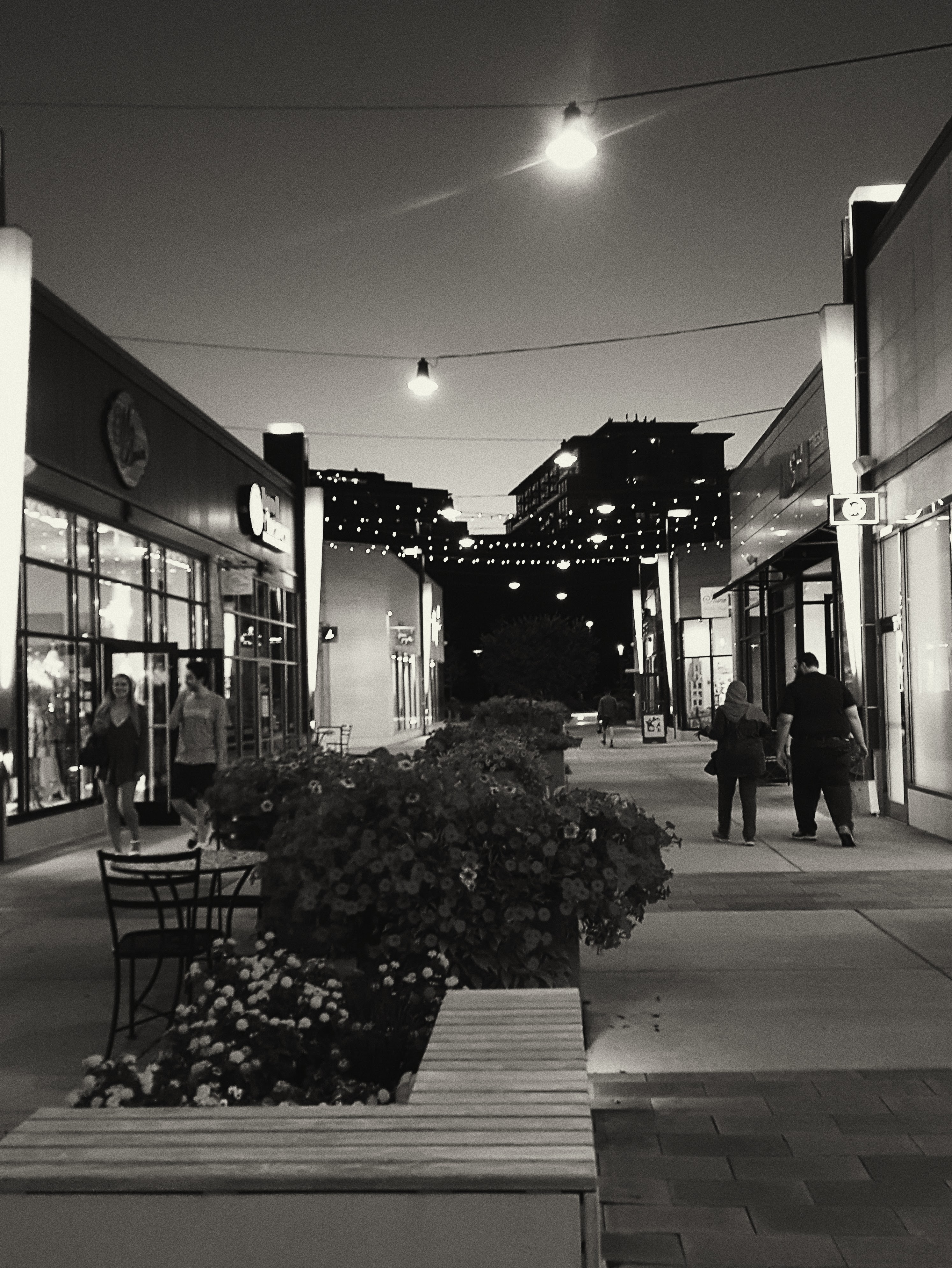 Then on my actual birthday, I woke up to a scavenger hunt that Andrew planted all around the house and then my aunt came over and spent the day with me and the girls. She made me these beautiful chocolate cupcakes with buttercream frosting. We also made cinnamon rolls together and watched the eclipse on our front lawn. Once Andrew and Mark got off of work we grabbed some pizza and beer and hung out playing games and watching American Ninja Warrior at Rhonda's house. Overall it was a pretty fantastic birthday.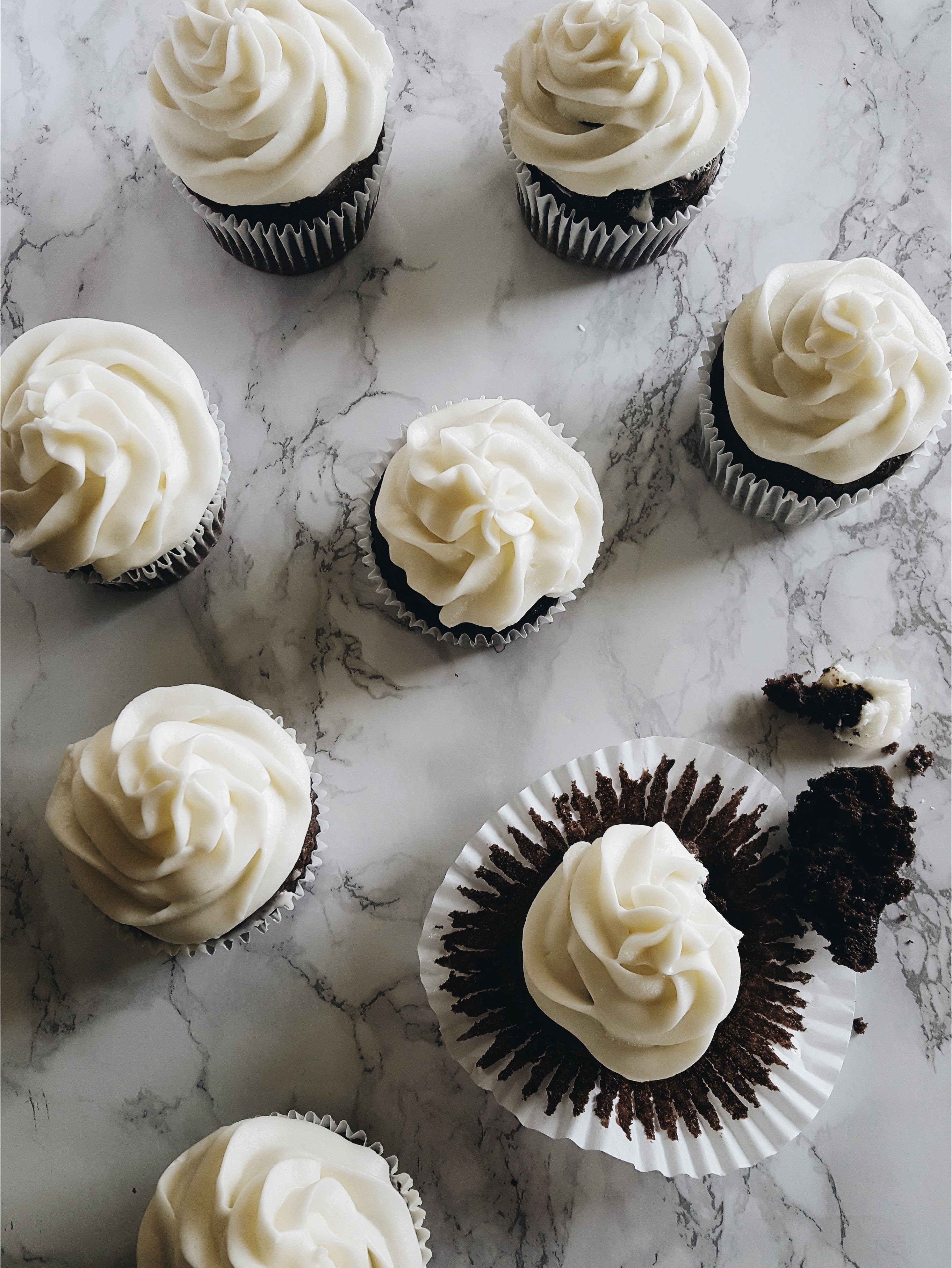 Soon September came and we were prepping for the girls to start school. Both Isabelle and Sophie were itching for school to start and both had a wonderful first day. Both girls woke up excited and rushed to get ready. Both girls are now in the same school building so they see each other from time to time. They still love riding the bus together and are loving first and second grade. Isabelle now has a real desk where she puts her things every day as well as math and spelling quizzes. Sophie is in the same exact room that Isabelle was in last year. I think it's funny how Sophie just naturally seems to follow in Isabelle's footsteps. We just signed up Isabelle for basketball and she starts practices every Sunday in December and Sophie keeps asking when she can pick up swim lessons again.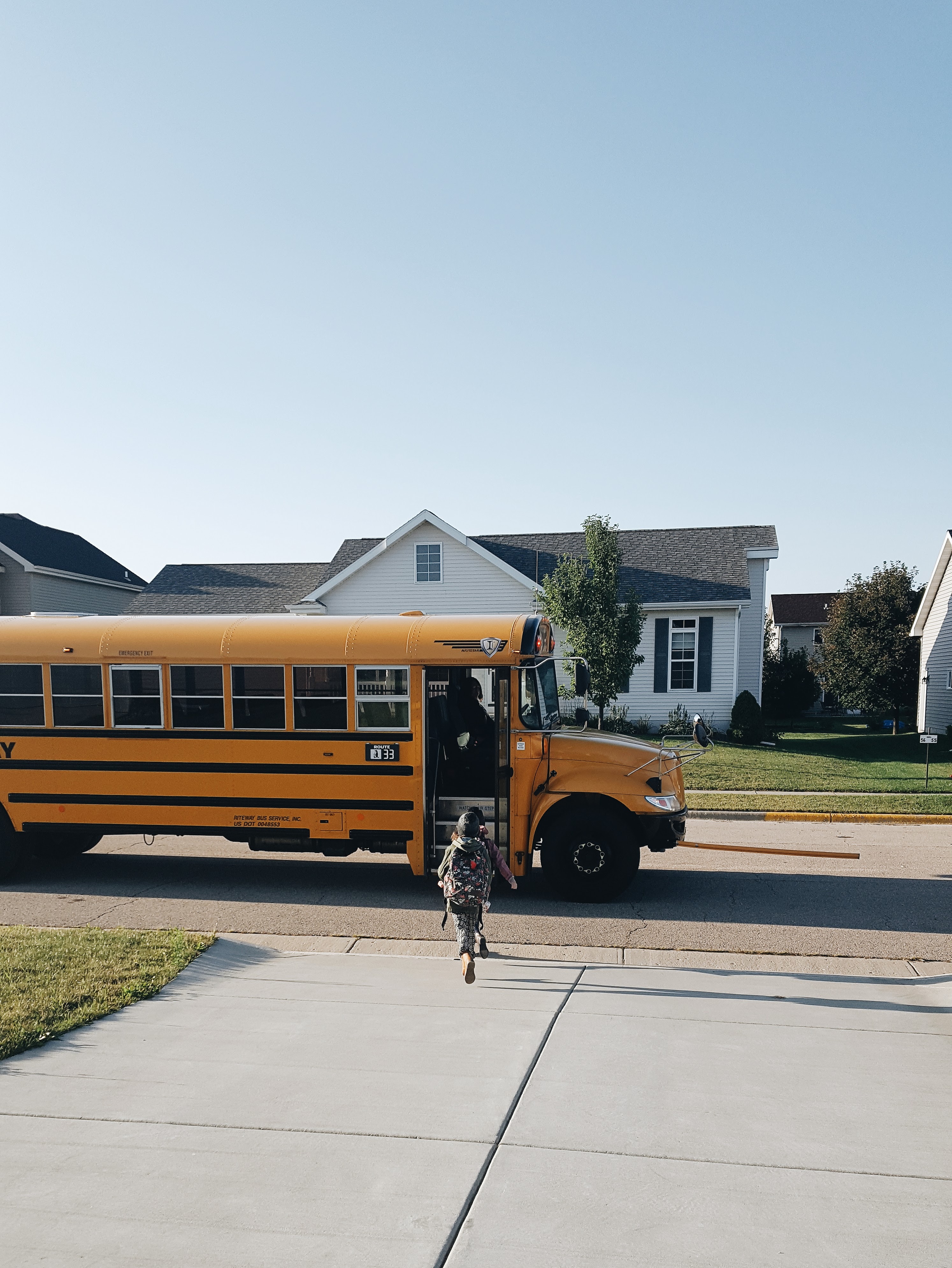 I don't remember a lot about elementary school but it seems as if they really don't hold back with homework or school work, even when they are little. Because of this, we've had to start working on a routine and get a good after school schedule going. Both girls set out their clothes every night so that when they get up in the morning they can get dressed, brush their teeth and hair, pack their school lunch, and go wait for the bus. Once they get home they hang up all their school stuff, pick out their snack, and do 20 minutes of quiet reading time and then finish up their math homework.
I've been pretty blown away with how good the girls have been doing. From getting themselves up in the morning to remembering to do their dishes when they are done eating. Andrew and I were sitting down finishing up our dinner one night while the girls cleaned up and I was stunned by how big they looked standing by the sink washing their dishes together. It's been nice having a routine for everyone, I feel like it has helped to keep things in order and I now don't feel so overburdened trying to take care of everything by myself. When we use to live in that old apartment in Madison I had always dreamed of us having a home where we could have nightly dinners at the table, talking about our days and enjoying each others company. It's a blessing to finally see that come alive in our home and see everyone grow up and have a role in our house.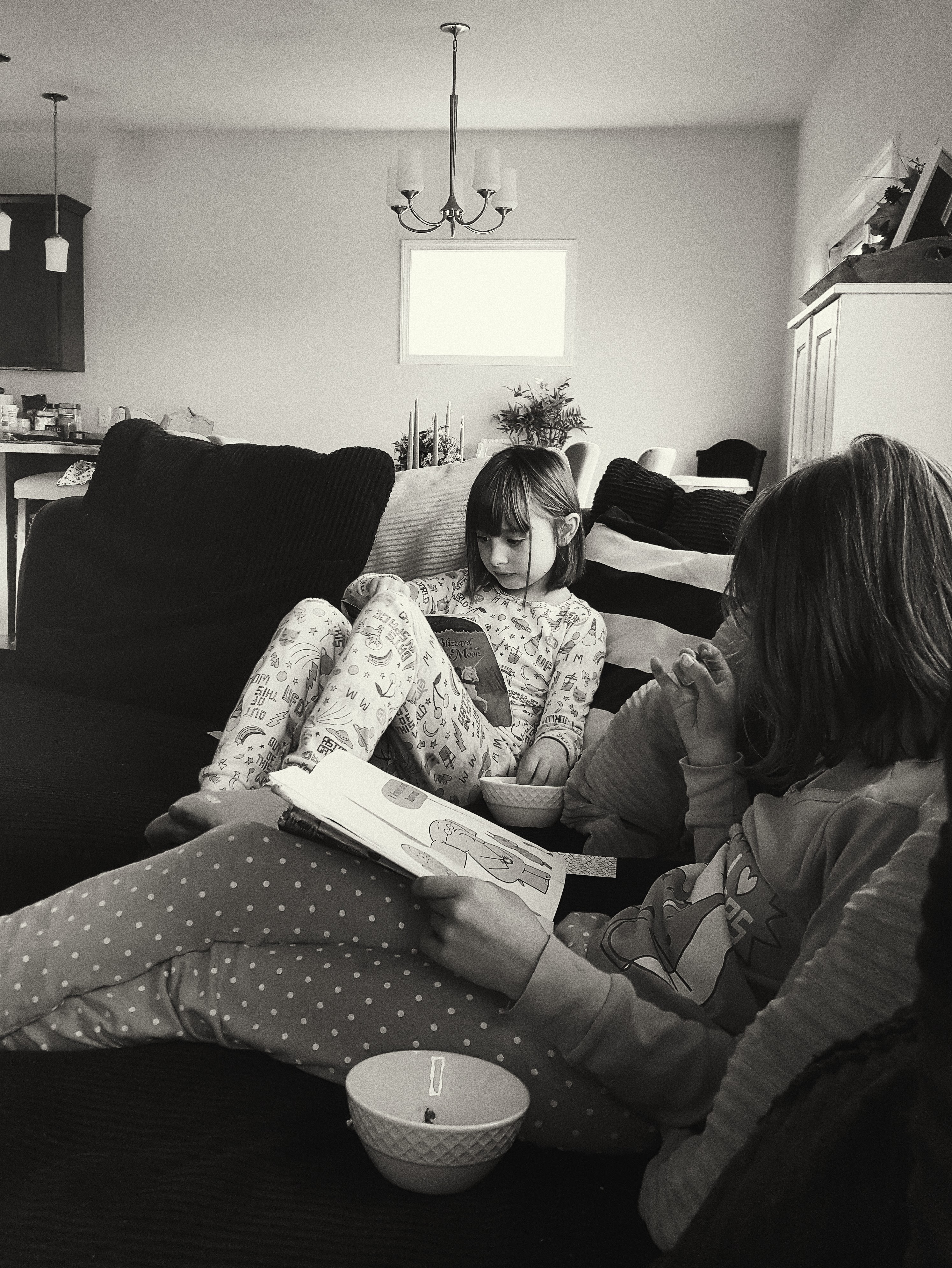 September has been a good month. The girls started school on the 5th and Poppy and I got busy trying to declutter the house. And by Poppy and I, I mean she yelled in her pack and play while I ran around the house cleaning. I spent most of the days getting everything reorganized and setting things aside to sell at a yard sale. Most of the stuff that got sold was all the clothing of the girls. Holy crap do these kids have a ton of clothes. If I have to see one more My Little Pony Shirt I'm going to scream. I've been trying to take a "less is more" mentality with stuff lately. It's so easy for closets and drawers to get overstuffed. I swear, sometimes I think things just appear out of thin air because I don't remember buying half the crap that's in our house.
It's also apple season so we spent a Sunday after church going apple picking at Door Creek Orchard. It's something that Andrew and I have taken the girls to do for years and this season we got to bring Rhonda, Mark, and Miranda with us. I forgot how pretty all the apple trees are. I took a bunch of pictures but I'm still waiting for my film to get developed. The funny thing about our apple picking tradition is that somehow every single year that we go, it is always overcast. I personally love that because it makes the images I take feel a bit more like Autumn.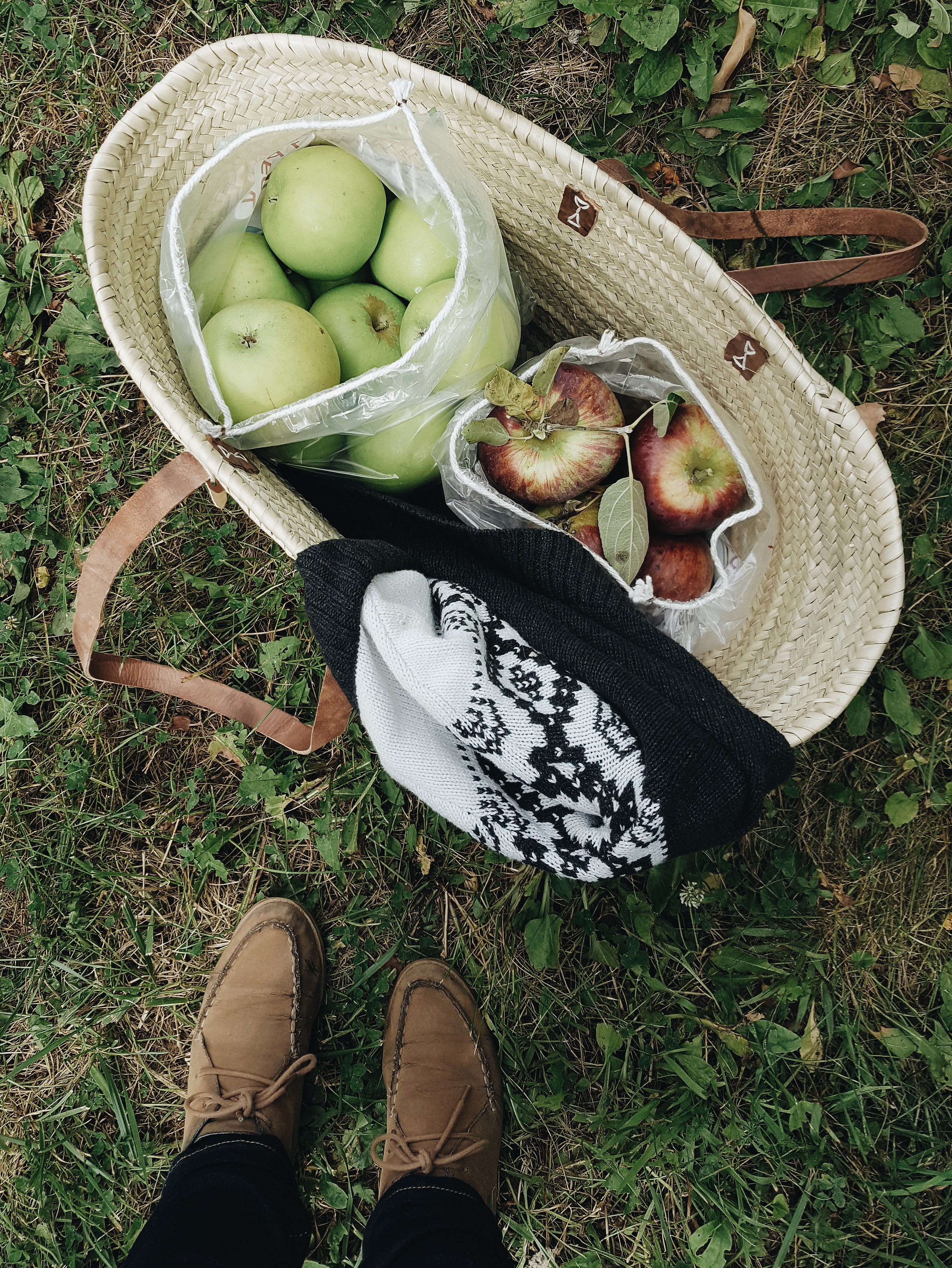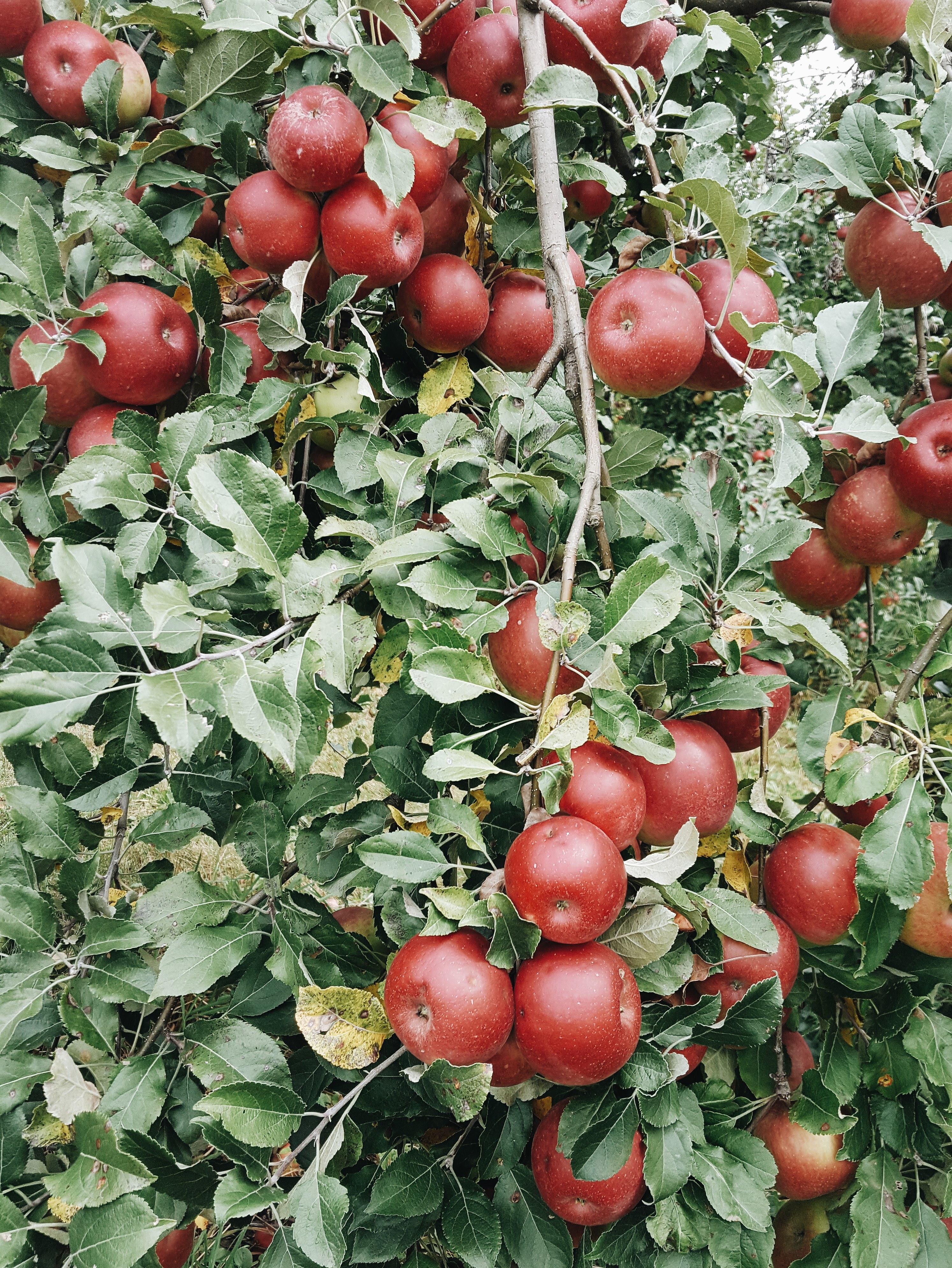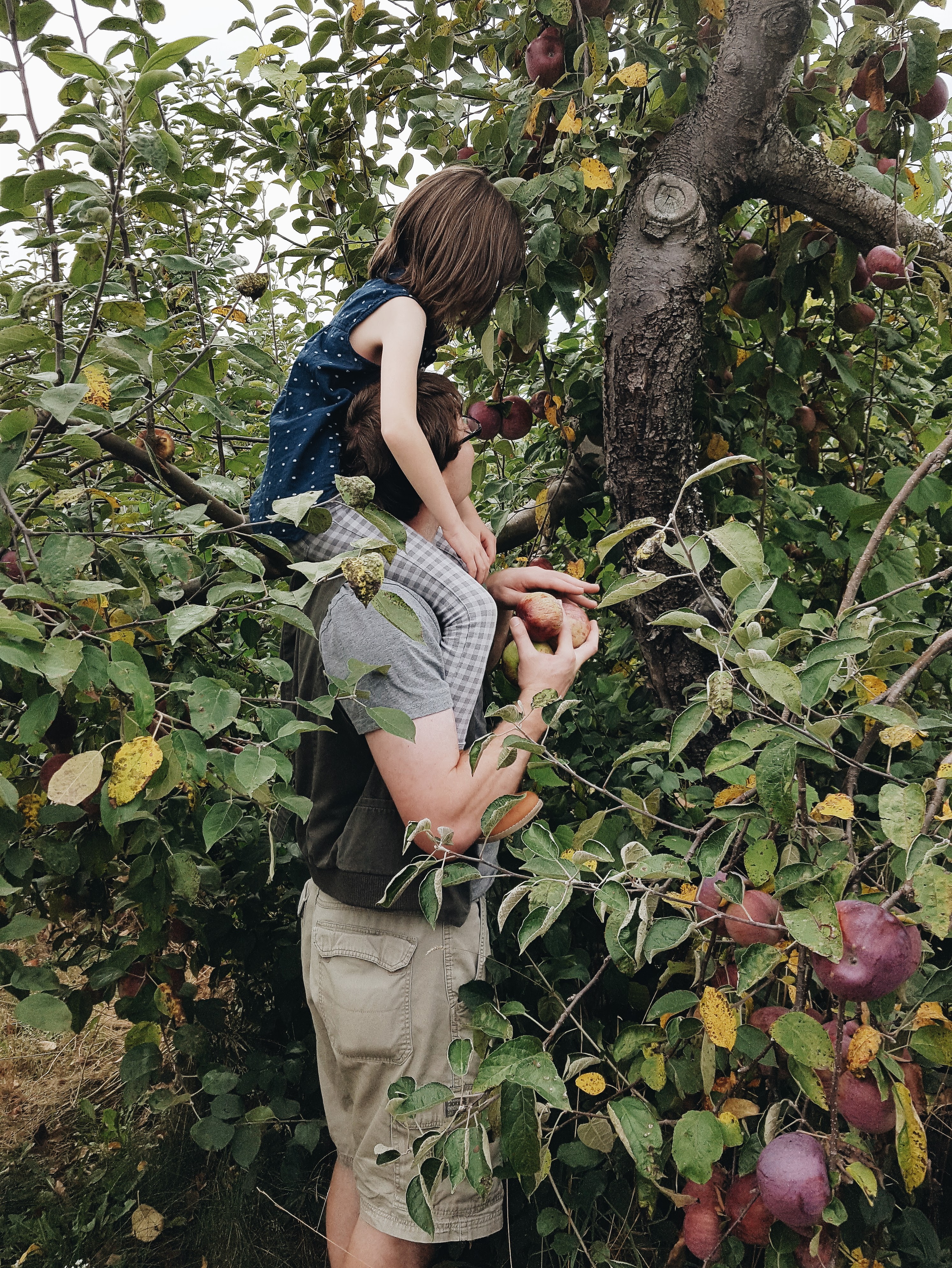 School work, apple picking, and yard sales aside life has been pretty normal. Autumn has kicked in full gear here and we can now actually open up our windows at night. There is just something so invigorating about waking up to clean, cool, and crisp air every morning. I love waking up, throwing on a sweater, brewing some coffee and sitting outside waiting for the bus with the girls. It's honestly one of my favorite parts of the day. A few days a week as soon as the girls hop on the bus, Poppy and I take a brisk walk around the neighborhood. Then we come home and she plays while I get things done around the house.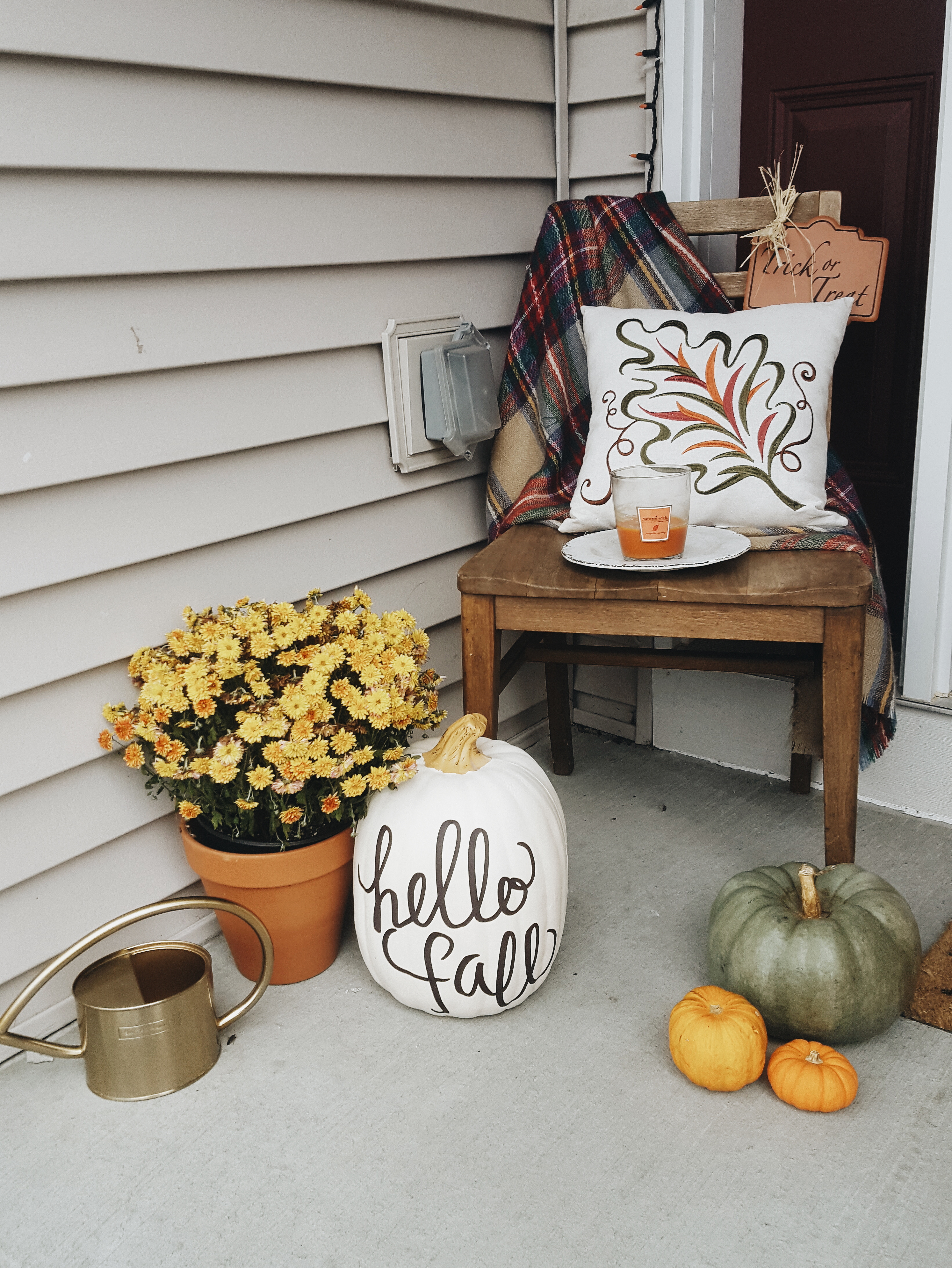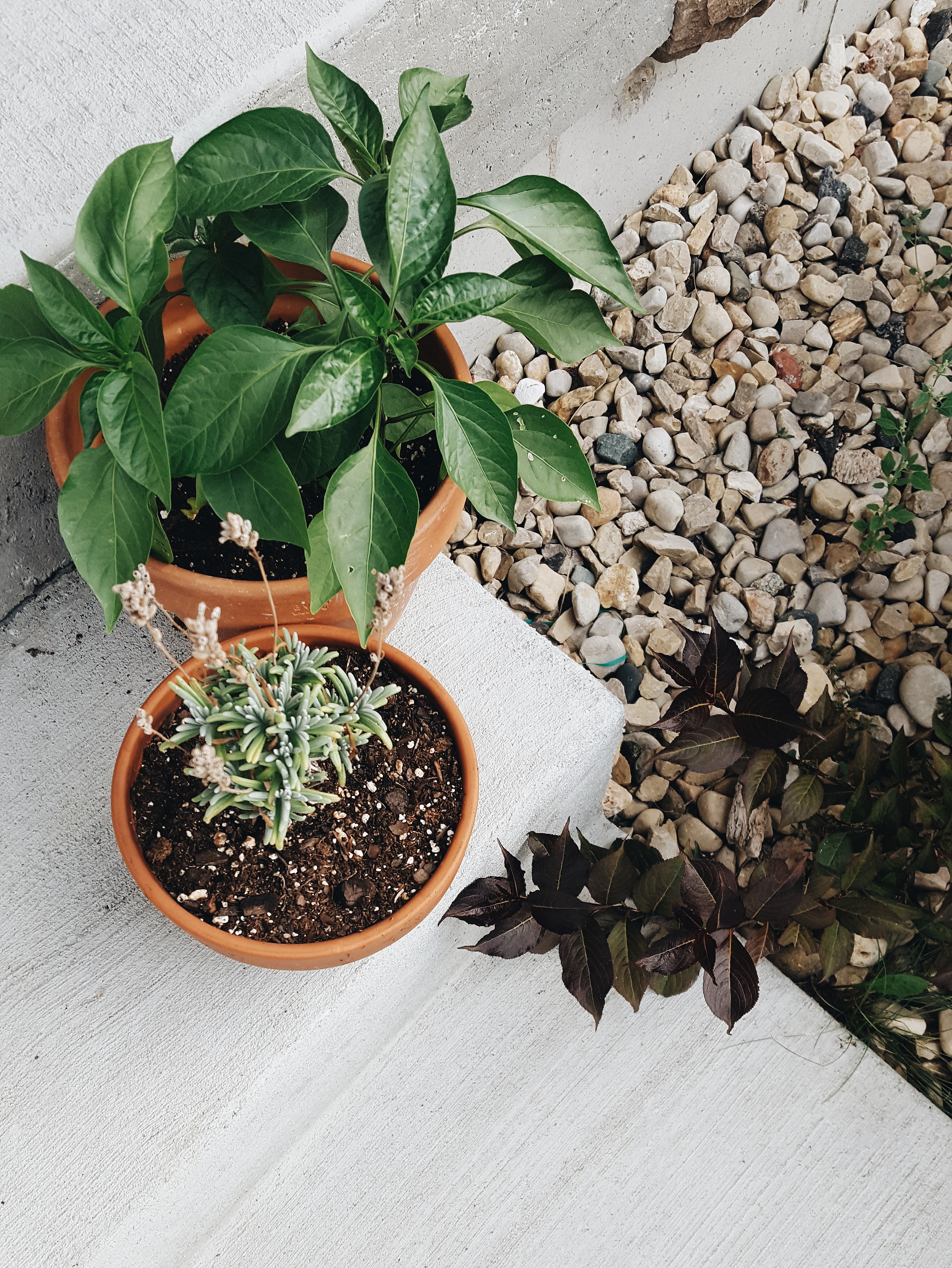 Last week I pulled out all our Autumn and Halloween decorations and set them out. This year I went all out with our porch decorations. After I found this beautiful antique chair at a yard sale for $5 I decided to dive in and deck the whole porch out with it. I've been browsing all over Pinterest finding ideas and then took a trip to Hobby Lobby and Walmart to purchase some decorations. It looks so cool and I'm loving how it brings a bit of life to our front door. So far we'd only had a few plants that sat on our front porch steps and as much as I love our pepper plants, I needed something a bit more festive for the season.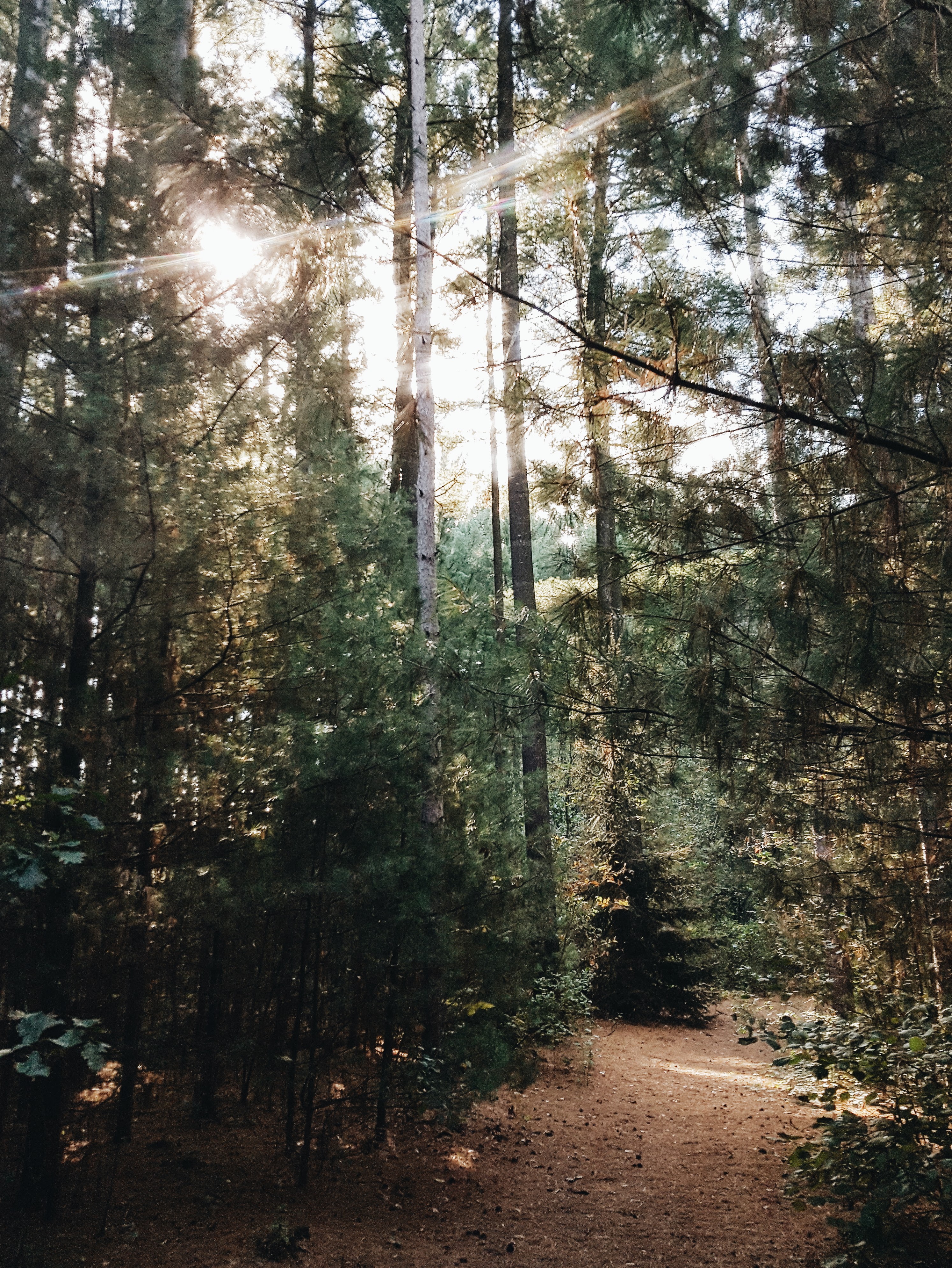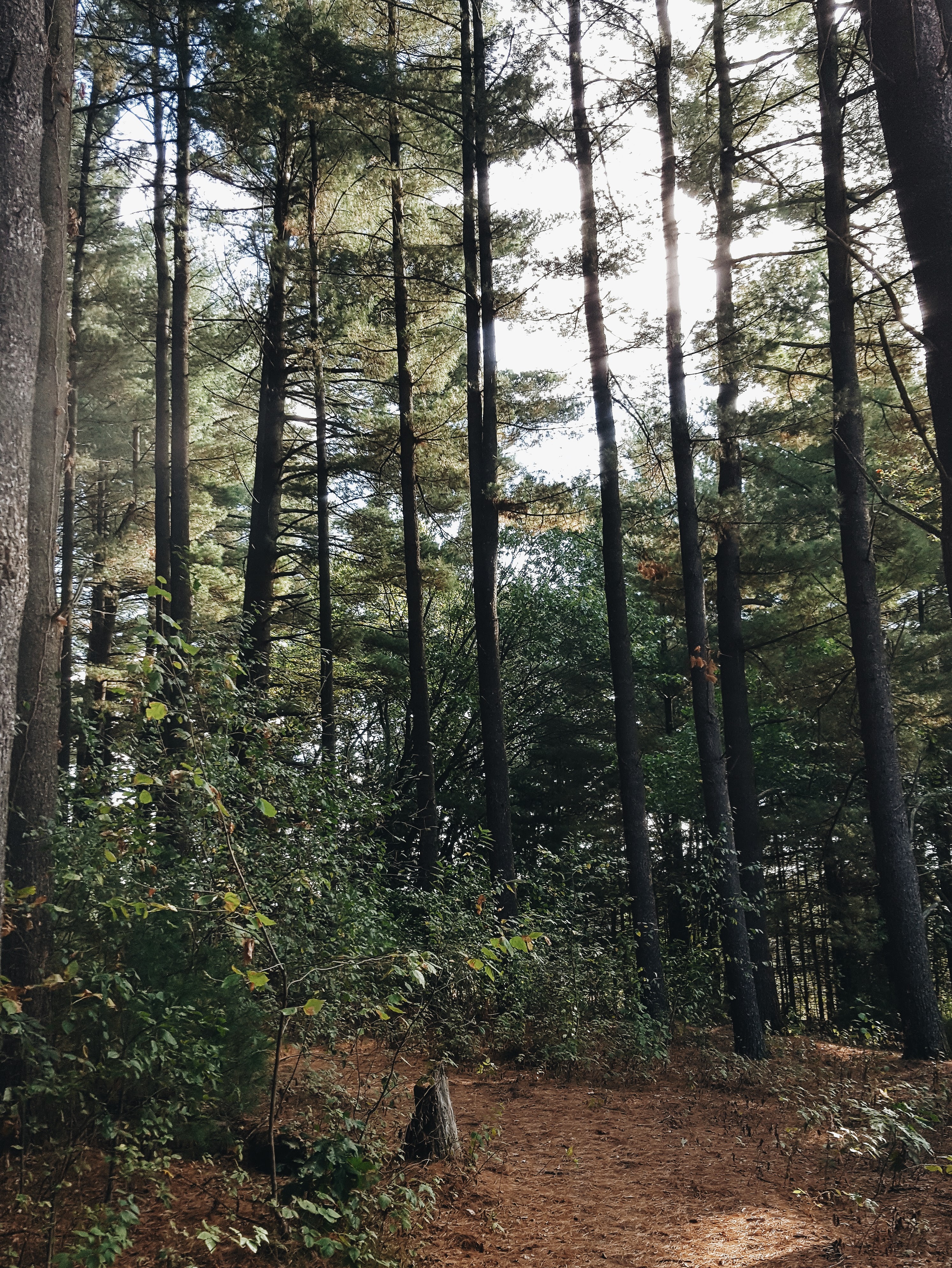 September wrapped up nicely for us. I was able to chaperone on one of Sophie's field trips and finish up a lot of projects that I've had planned. Sophie's field trip was an autumn hike where the kids got to pick out a bunch of different leaves and pinecones and finish up with lunch and playtime at a local park. I forgot how much work being a chaperone is. First graders are crazy.
Andrew and I were also able to bang out some family photos as well. Family pictures are always a heavy burden this time of year, I usually have a very short window of time where the trees look good and it's not too hot or cold. I typically have to plan our location and everyone's outfit weeks ahead. We were able to get them done on the only free weekend we have for the next few weeks. Unfortunately for us it looked like Autumn but felt like Summer. It was a good 90 degrees during these family pictures. But thankfully everyone cooperated and I should have some good images for Christmas cards this year. Also, don't mind the frizzy hair and metal mouth. This is my reality now. Just don't look for too long or you'll get nightmares.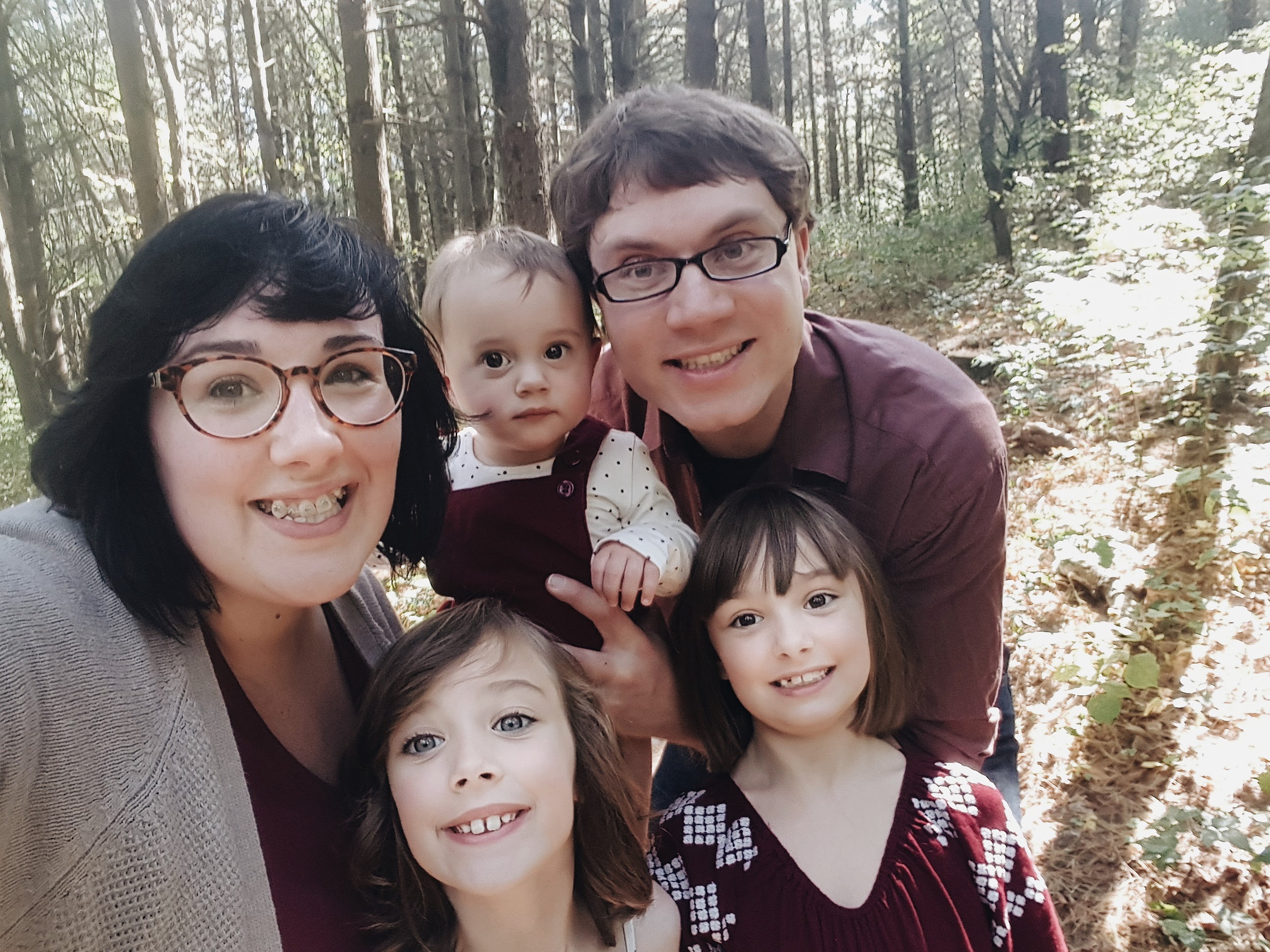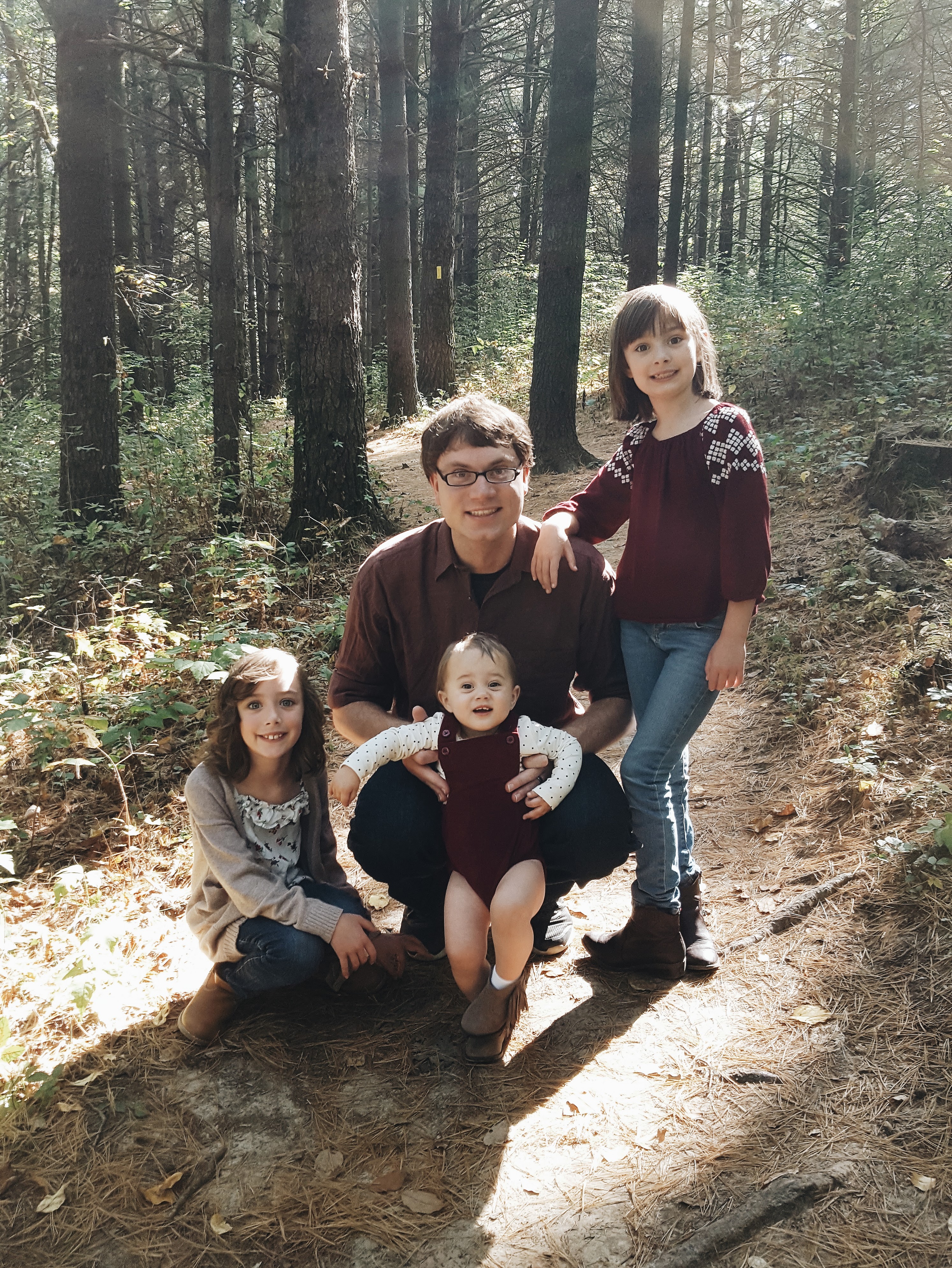 And there it is, what we've been up to the past few months. Despite the craziness of the summer, it was a pretty terrific couple of months. I'd like to think that now that the girls are in school and Winter is approaching that we'd see life slow down a bit but I honestly don't see that happening. I'm starting to think that being busy is just our normal now but it's given me the opportunity to find the good in-between moments amidst the chaos.