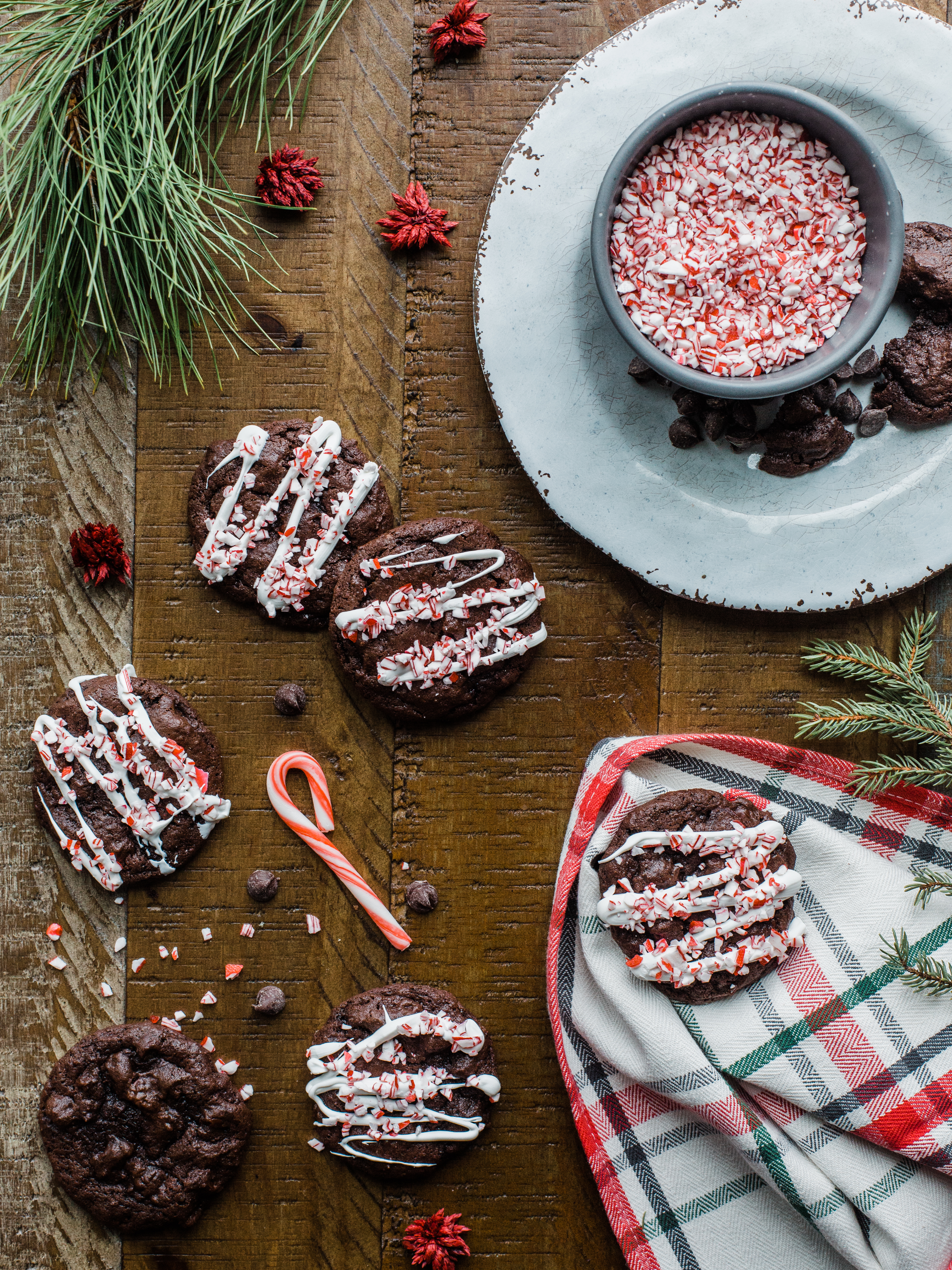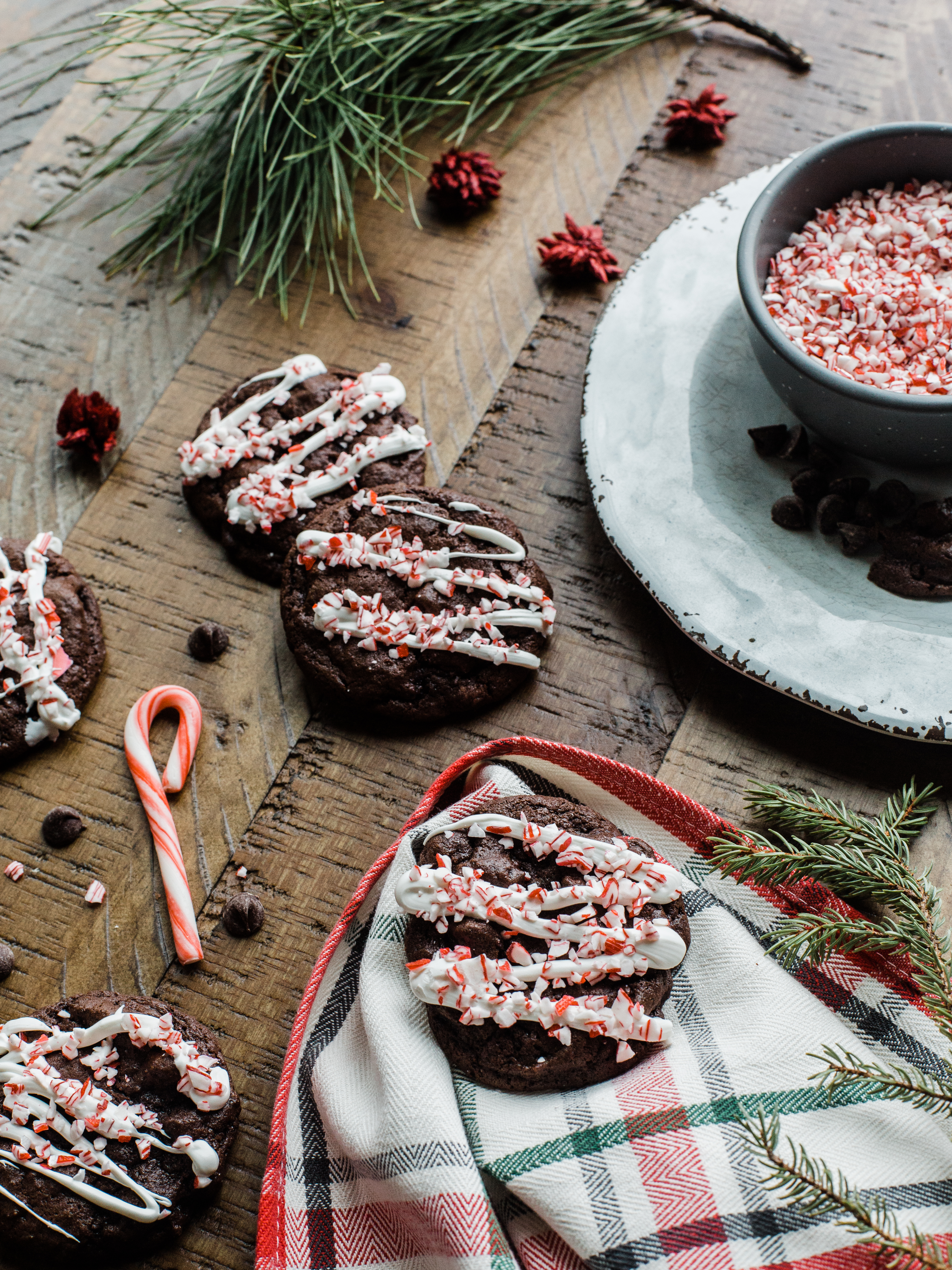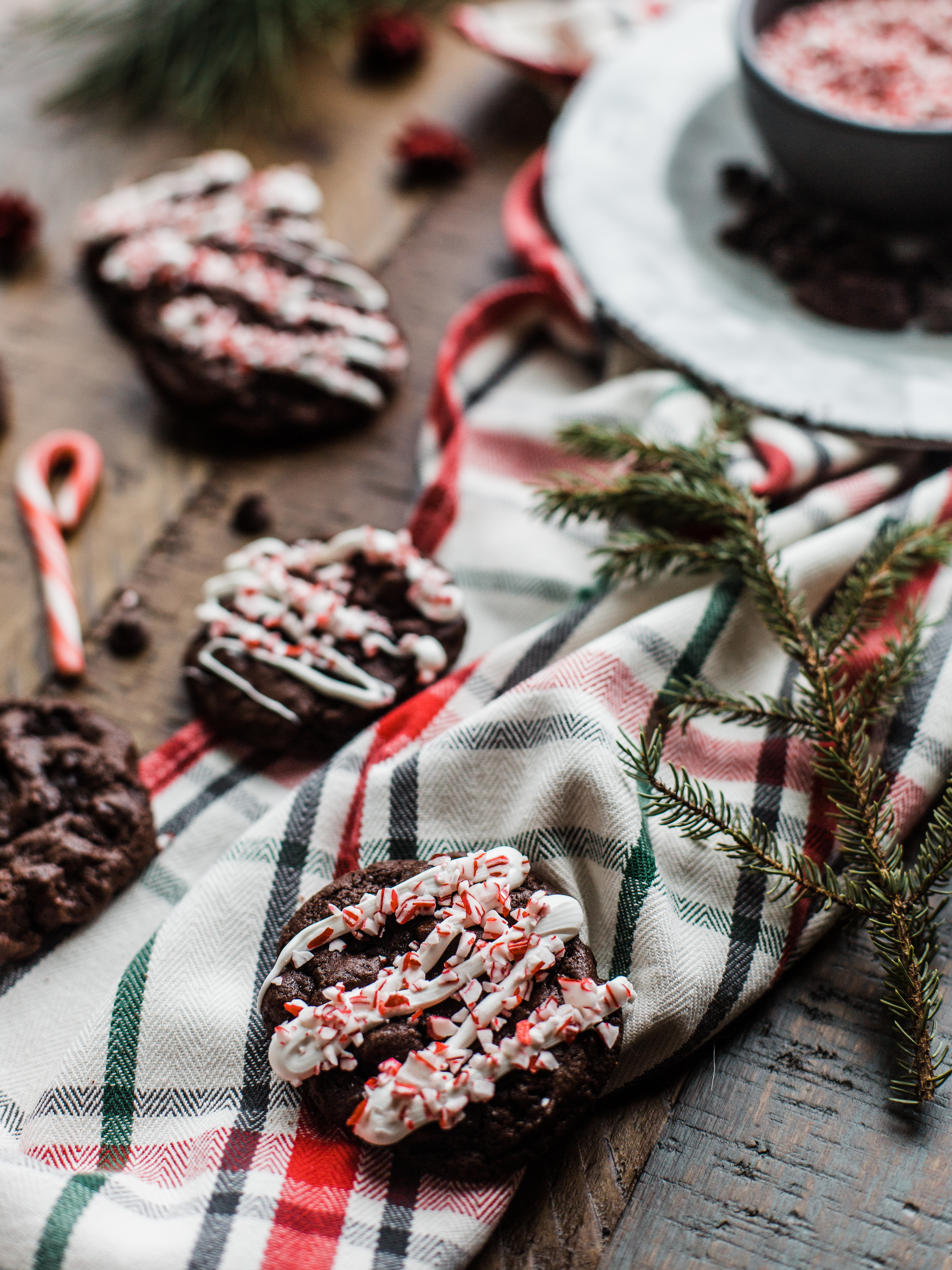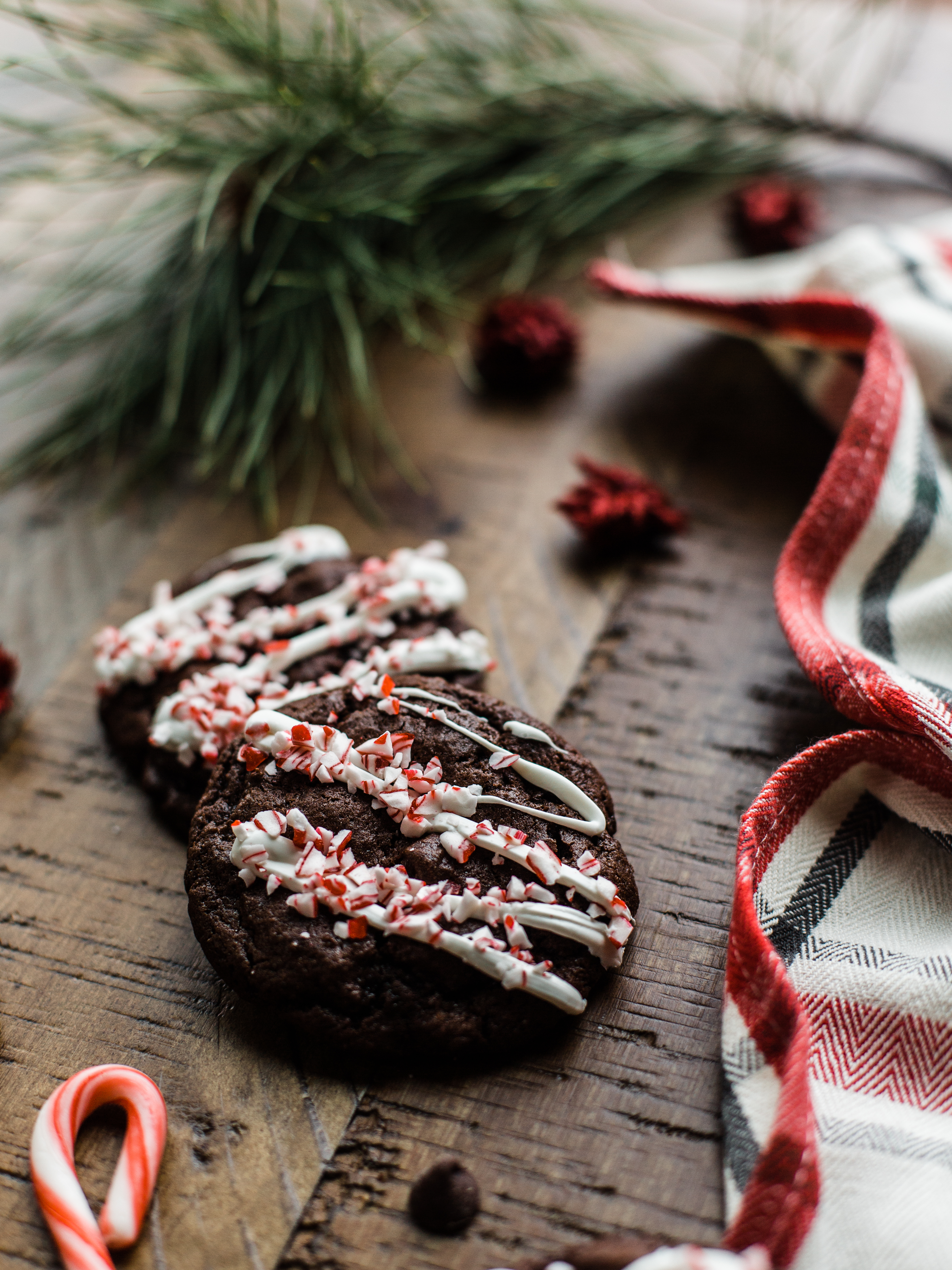 We are currently in the giant storm that is the Christmas season right now and I am loving every minute of it. With this season comes the baking and daily sugar rushes and it doesn't help when goodies like these brownie cookies or this peanut butter fudge are sitting on our countertops whispering sweet nothings to me as I walk by. Waistline, what waistline? I'm convinced that it's impossible to carry out a healthy lifestyle during the month of December. Just join me and succumb to the goodness that is the holiday season. We can always start fresh in January. That's what new year resolutions are for, right?
Anyways, moving onto these cookies. These beautiful and delicious cookies. I first saw this recipe on Pinterest while I looked up ideas on things to bake for Halloween. To say the least they were a hit and I kept thinking of excuses to make them year round without the Halloween twist. Then an angel from heaven came down and told me to make them with white chocolate and crushed candy canes and I knew that I'd hit the jackpot. Alright, it wasn't quite that dramatic but you get the idea. When I got an invite to a dessert party by one of the ladies in my life group I figured it'd be the perfect opportunity to test this idea out.
And they turned out just as amazing as that angel of heaven promised me they'd be, if not more. They tug a nostalgic chord within me because they're analogous to the Kwik Trip brownie cookies that we'd always buy whenever we would take a road trip. I mean, four big cookies for a dollar? hell yeah. Any other Kwik Trip fans in the house? These peppermint brownie cookies are everything I wish I could be, soft, decadent, and perfect. And the white chocolate and peppermint add the perfect seasonal touch to them. Are you drooling yet? Are you pumped and ready to make these? Good, you should be.
Before I toss the recipe onto your lap I should warn you that this recipe takes a bit of time. After making the dough you need to let it chill in the fridge for at least an hour and a half. Then after they've baked, you need to let them sit on the baking pan so they can cook further before removing them to a cooling rack. Sorry folks, I don't make the rules, you'll have to take that up with the baking gods. But I can promise you that it will be worth it. Now, onto the best part!
Peppermint Brownie Cookies
1 stick of softened butter
1/2 cup of granulated sugar
1/2 cup of brown sugar
1 large egg
1 teaspoon of vanilla extract
1 cup of all-purpose flour
1/2 cup of cocoa powder
1 teaspoon of baking soda
1/4 teaspoon of salt
3 tablespoons of milk
1 cup of semi-sweet chocolate chips
1 cup of white chocolate (or white candy melts)
A handful of crushed candy canes
Beat together the butter, granulated sugar, and brown sugar until light and fluffy. Scrap the sides of the bowl and add the egg and vanilla extract, beating until well combined. In a separate bowl, whisk together the flour, cocoa powder, baking soda, and salt until well combined. Slowly add the dry mixture into the wet ingredients, beating the entire time. Toss in the milk and chocolate chips, beating until dough forms. Stick the dough in the fridge for 1.5 to 2 hours.
Once the dough has chilled, preheat your oven to 350 degrees. Drop dough by the spoonful, one inch apart onto a cookie sheet and bake in the oven for 10-12 minutes. Once cookies have baked, take your pan out of the oven and let the cookies rest for 5 minutes. Then move the cookies onto a wire rack to cool.
Once your entire batch of cookies has cooled, lay them out onto a sheet of parchment paper (or aluminum foil). Place white chocolate in a bowl and microwave 1 minute on defrost, then stir. Continue to microwave and stir in 30-second intervals until chocolate is melted completely. Using a fork or spoon, drizzle white chocolate over each cookie. Sprinkle the crushed candy canes onto the melted chocolate and let sit until chocolate has hardened. Transfer and store in a sealed container for up to a week. Enjoy!
adapted from love to be in the kitchen
tips
use a good quality cocoa powder for better tasting cookies. this one is my favorite.
if your butter is fresh from the fridge, here is how to soften: add water to a bowl and microwave until boiling. dump water out, place butter in the hot bowl, cover and let sit for a minute. voila!
Photography Details
Preset: Mastin Labs Fuji 400 Pushed +1
Camera: Canon EOS Mark III
Lens: 50mm f/8