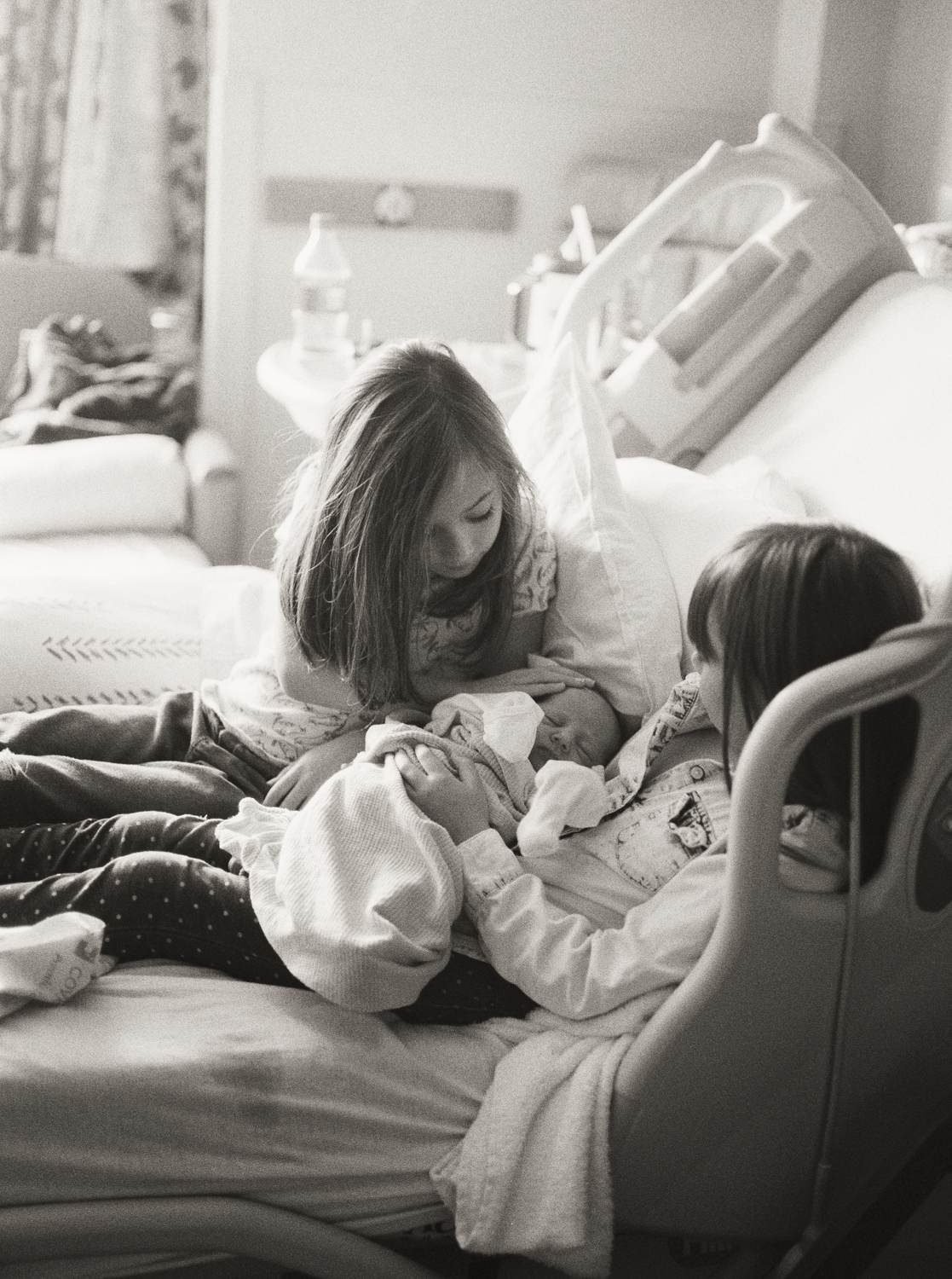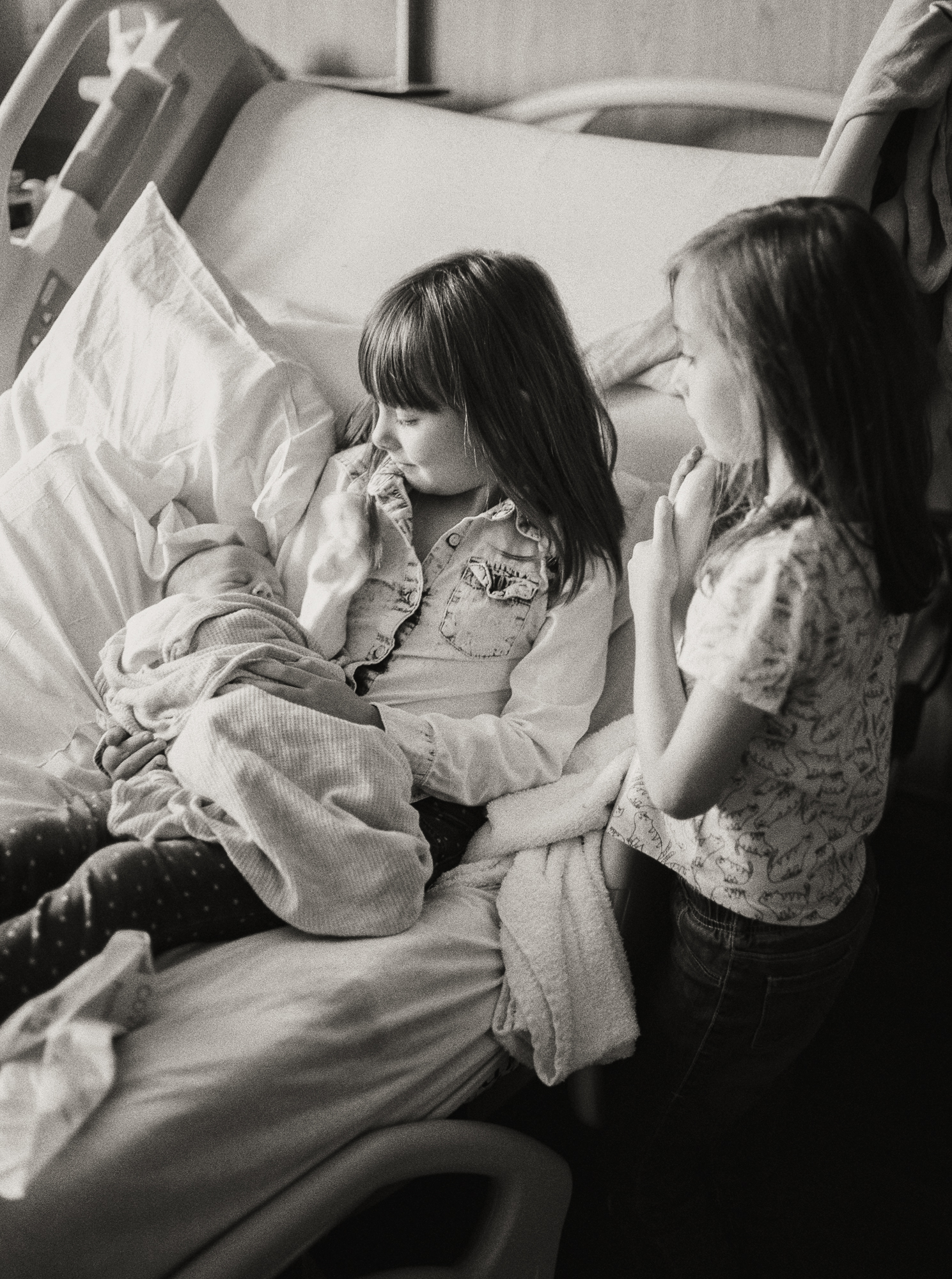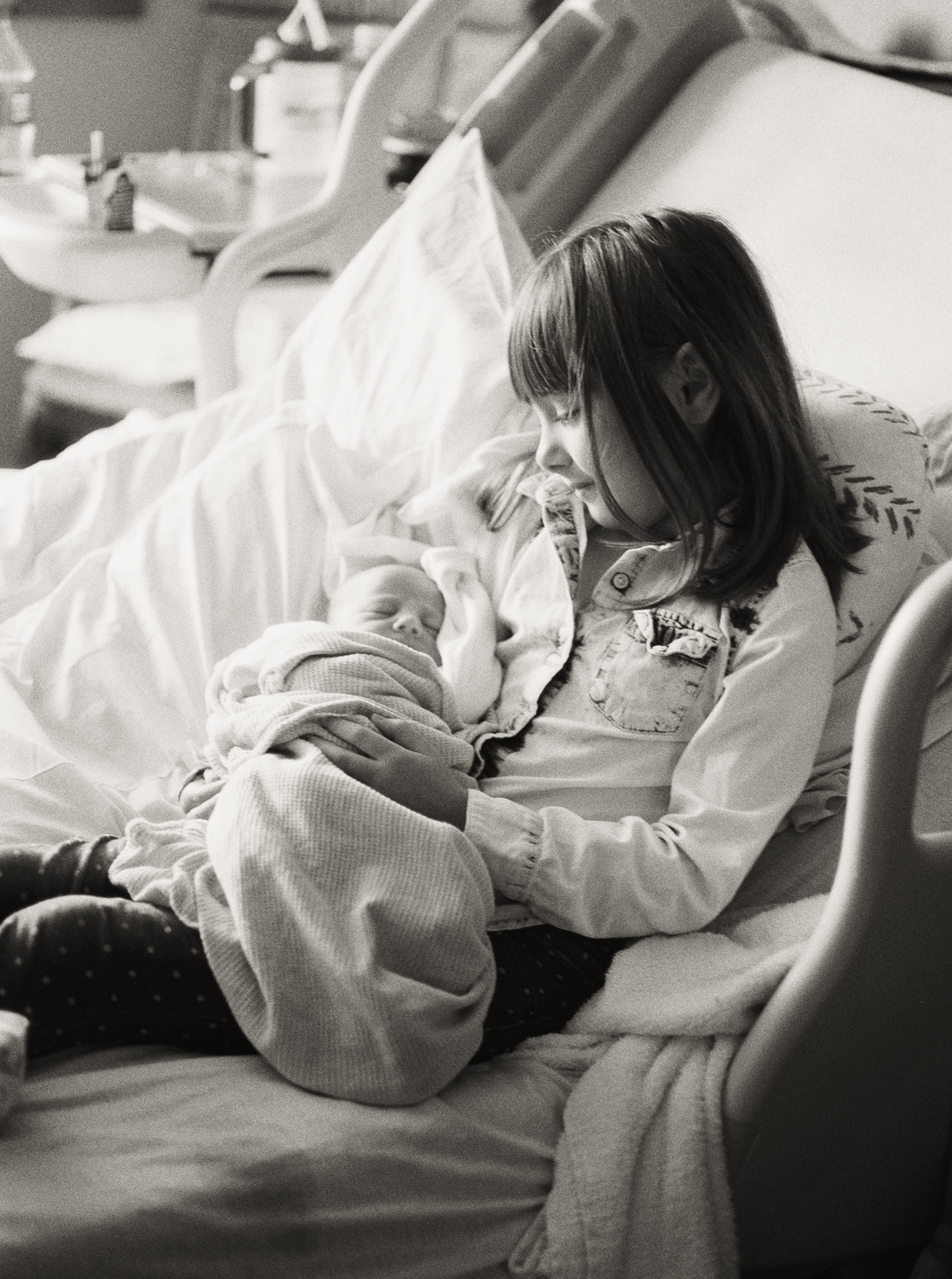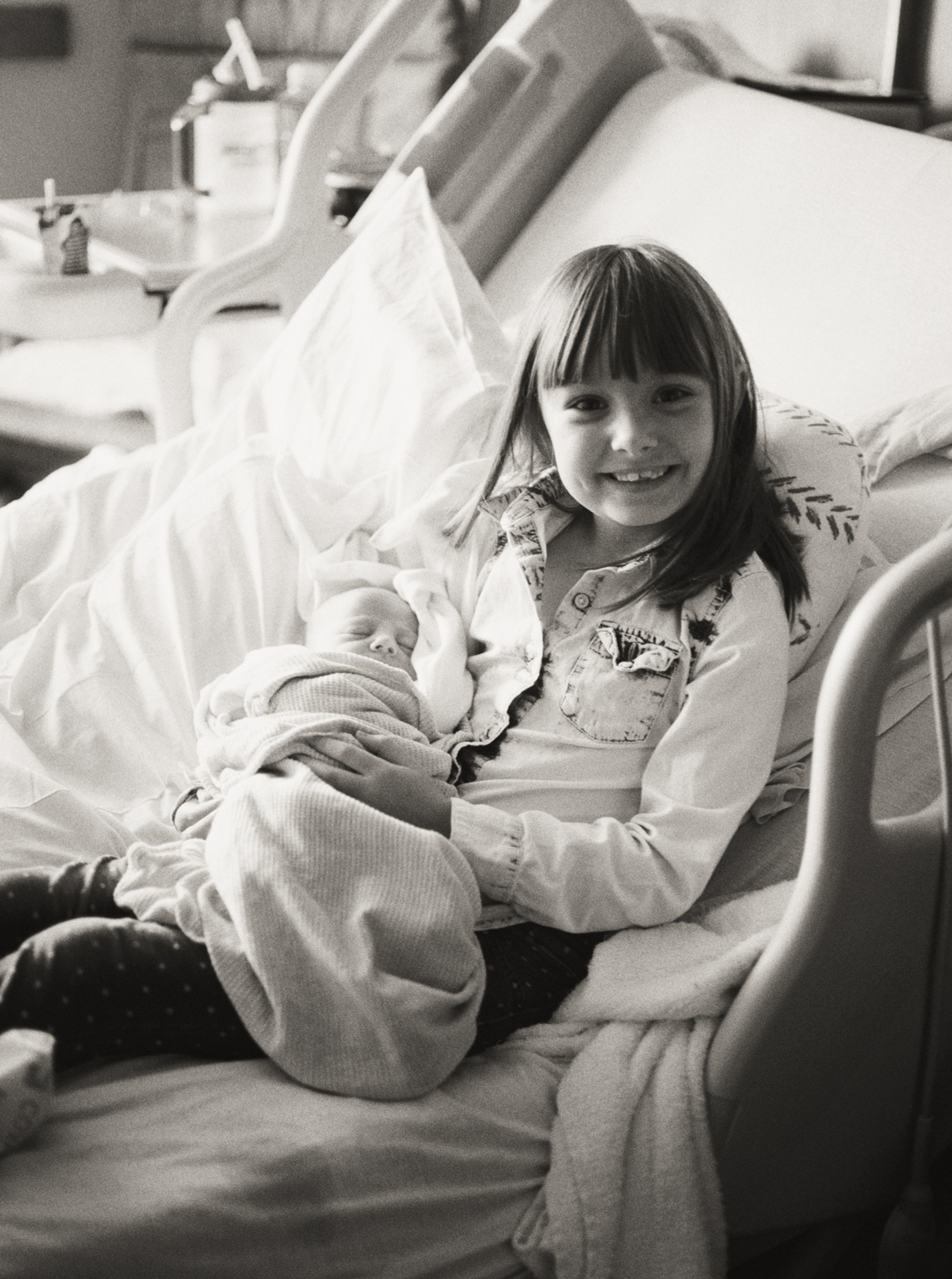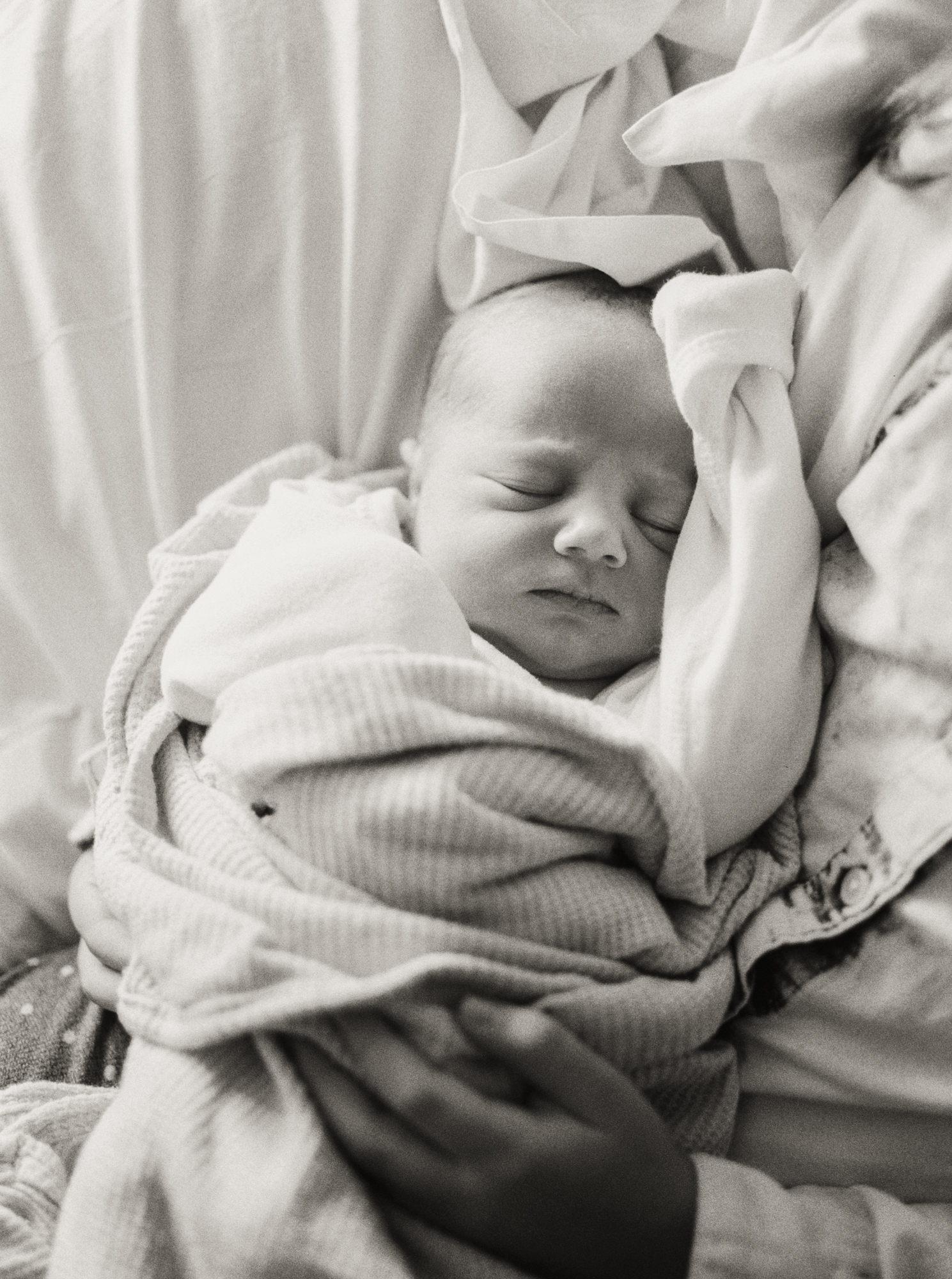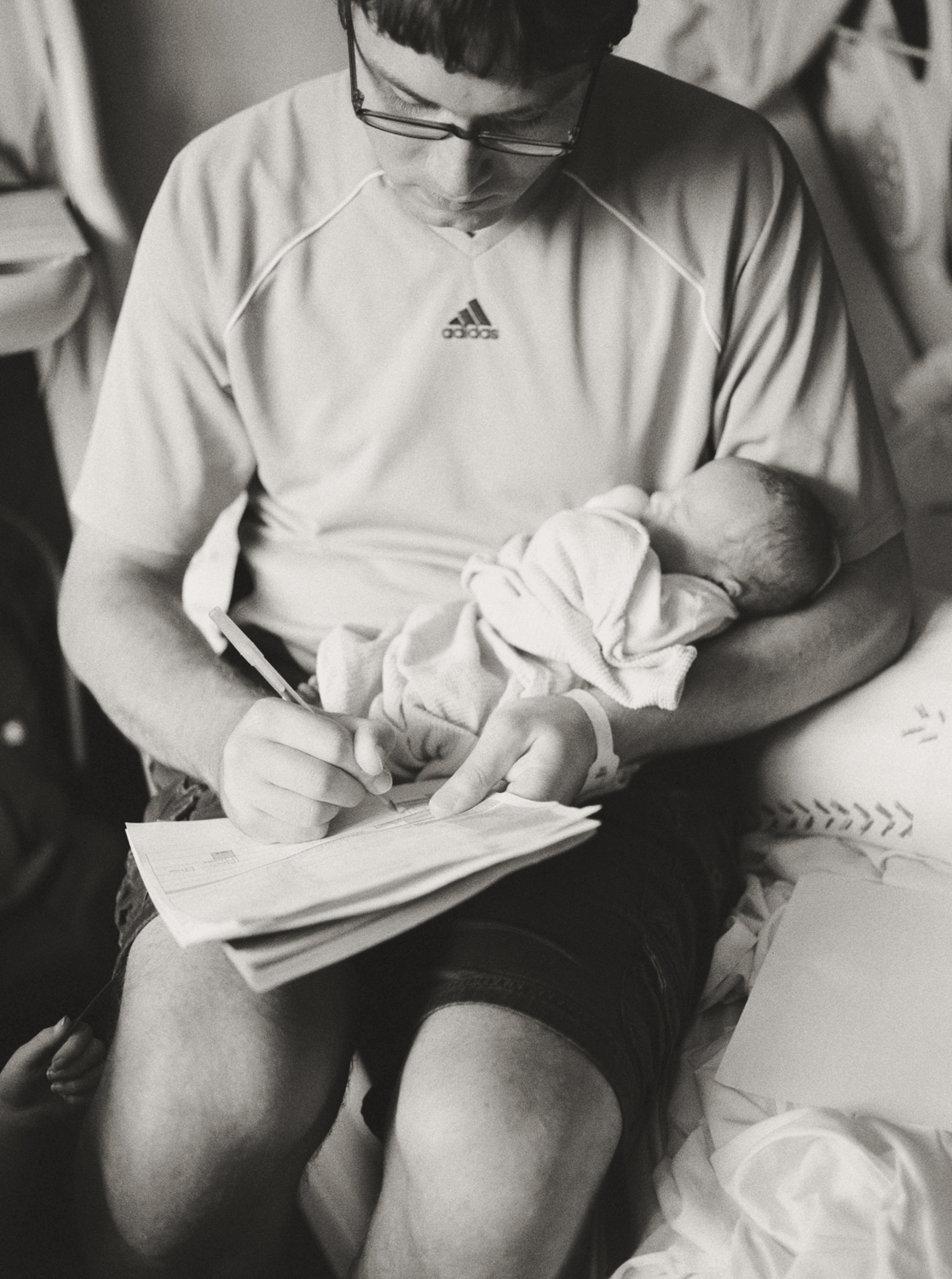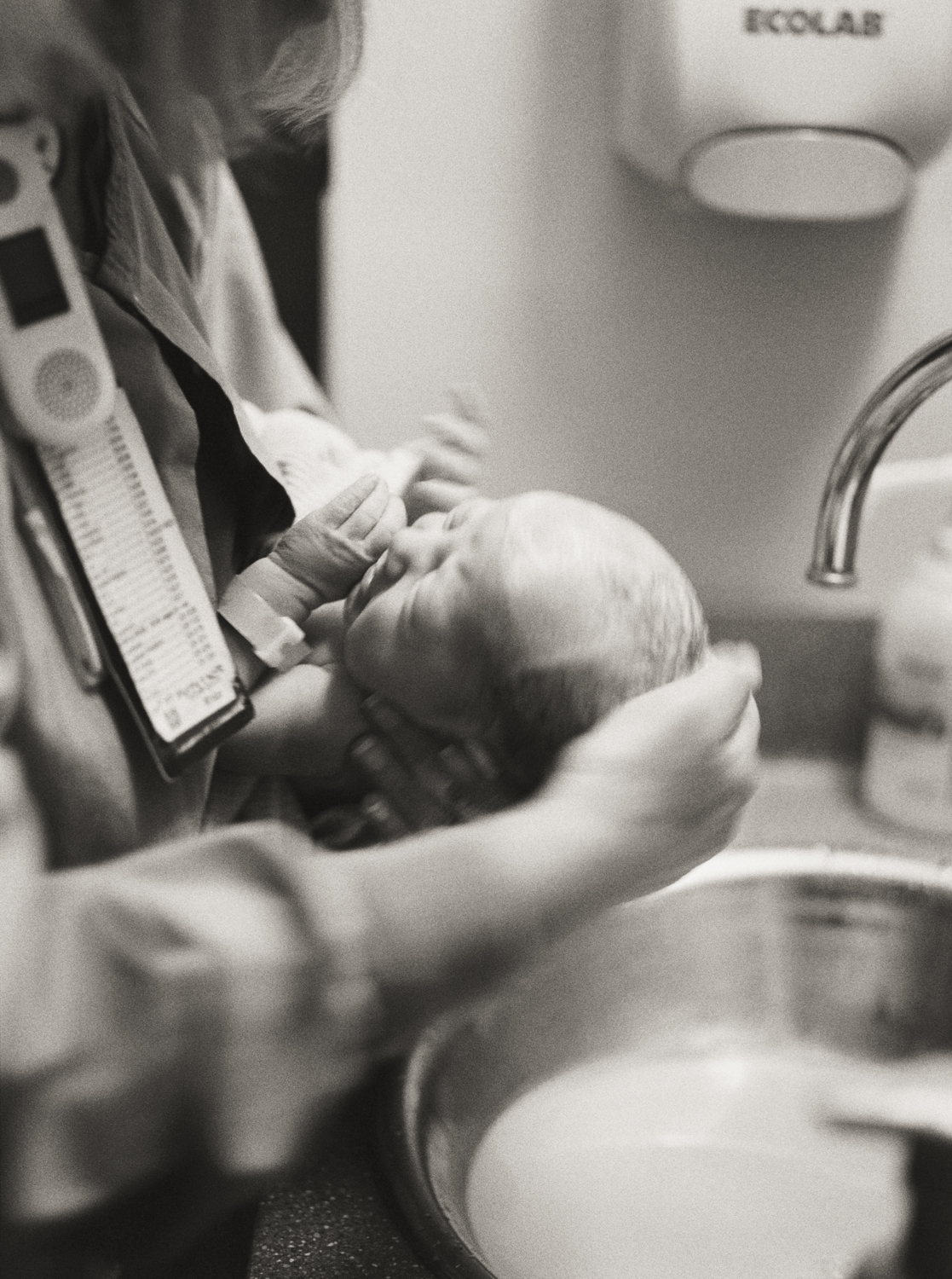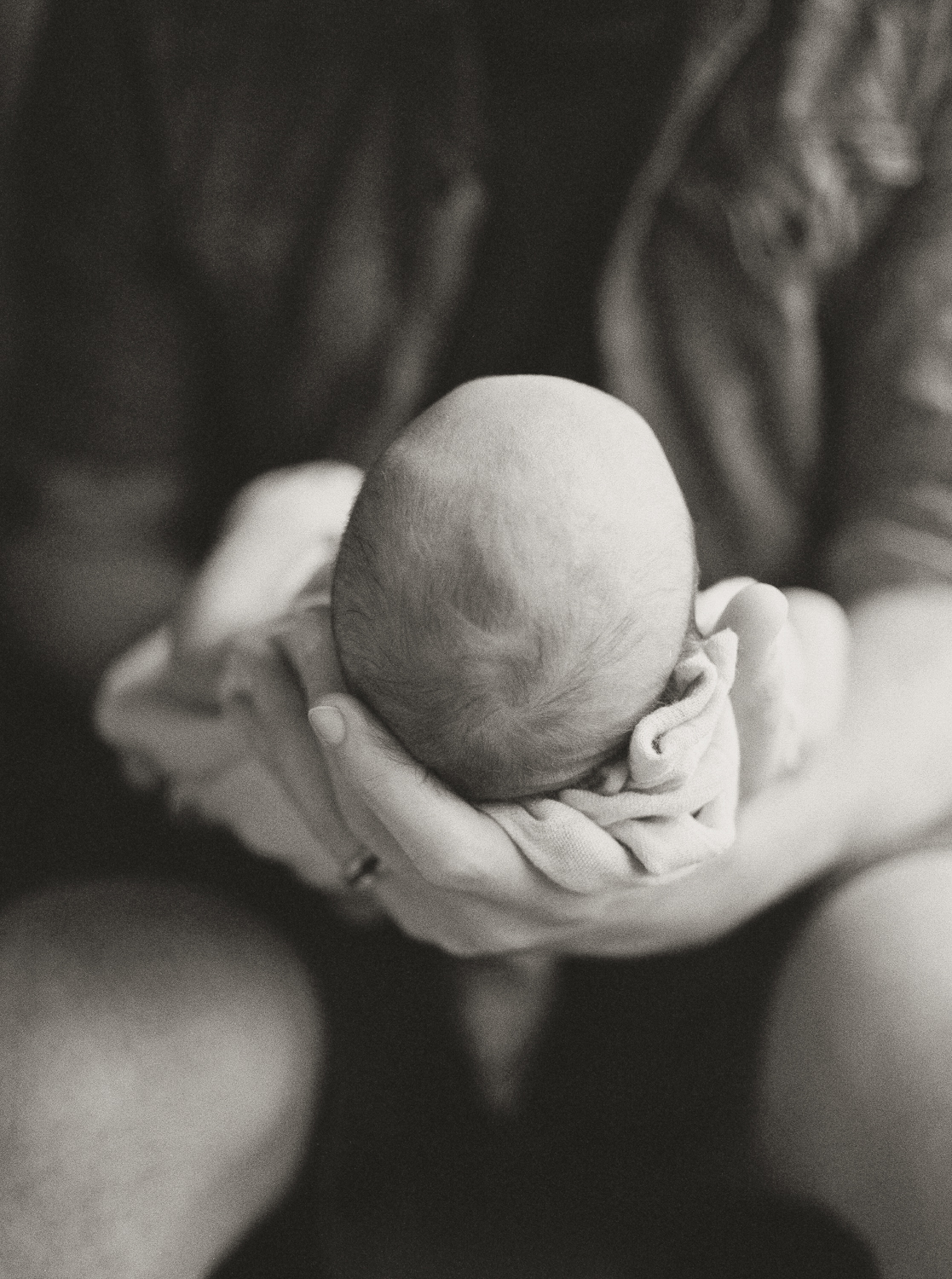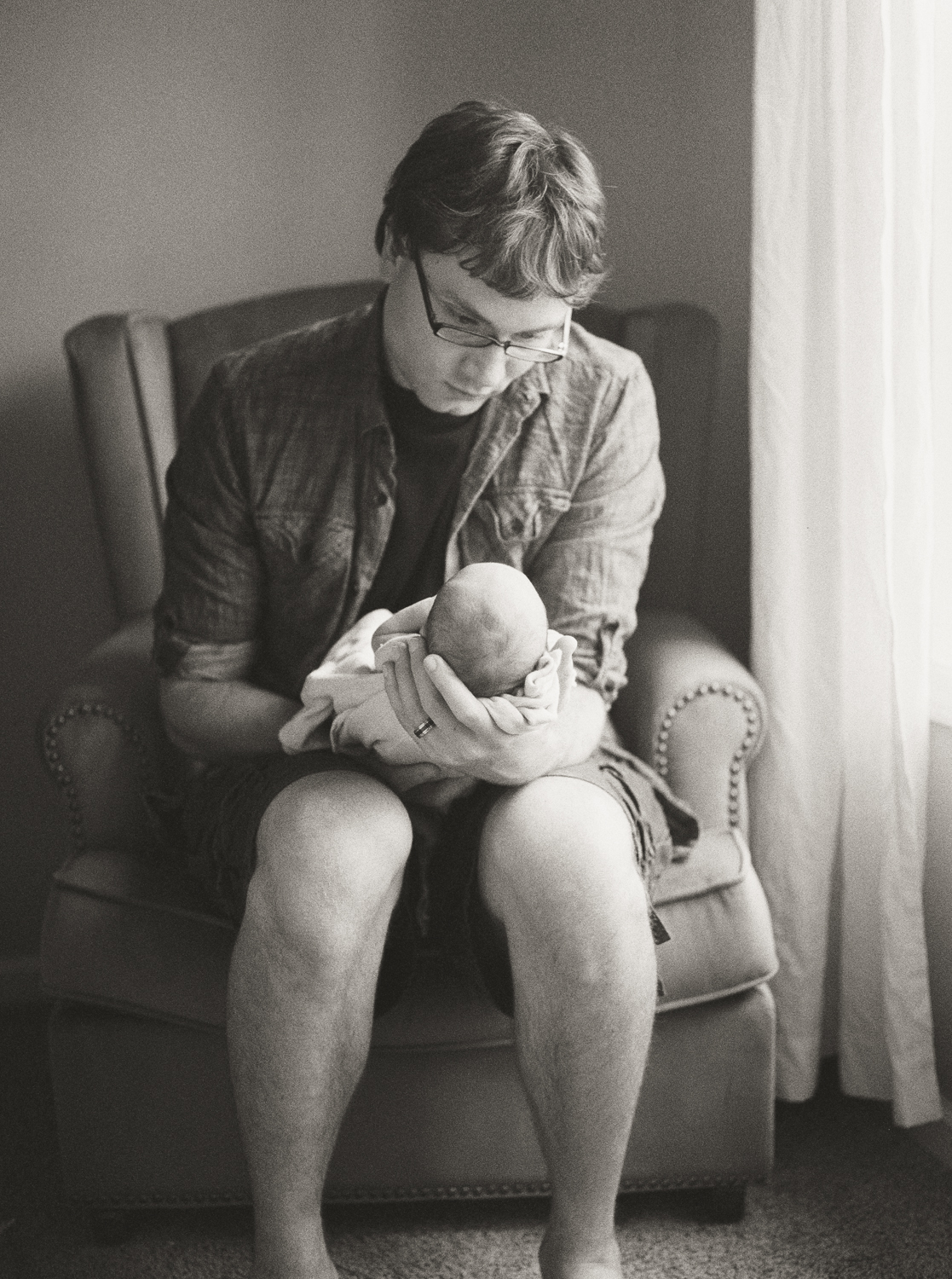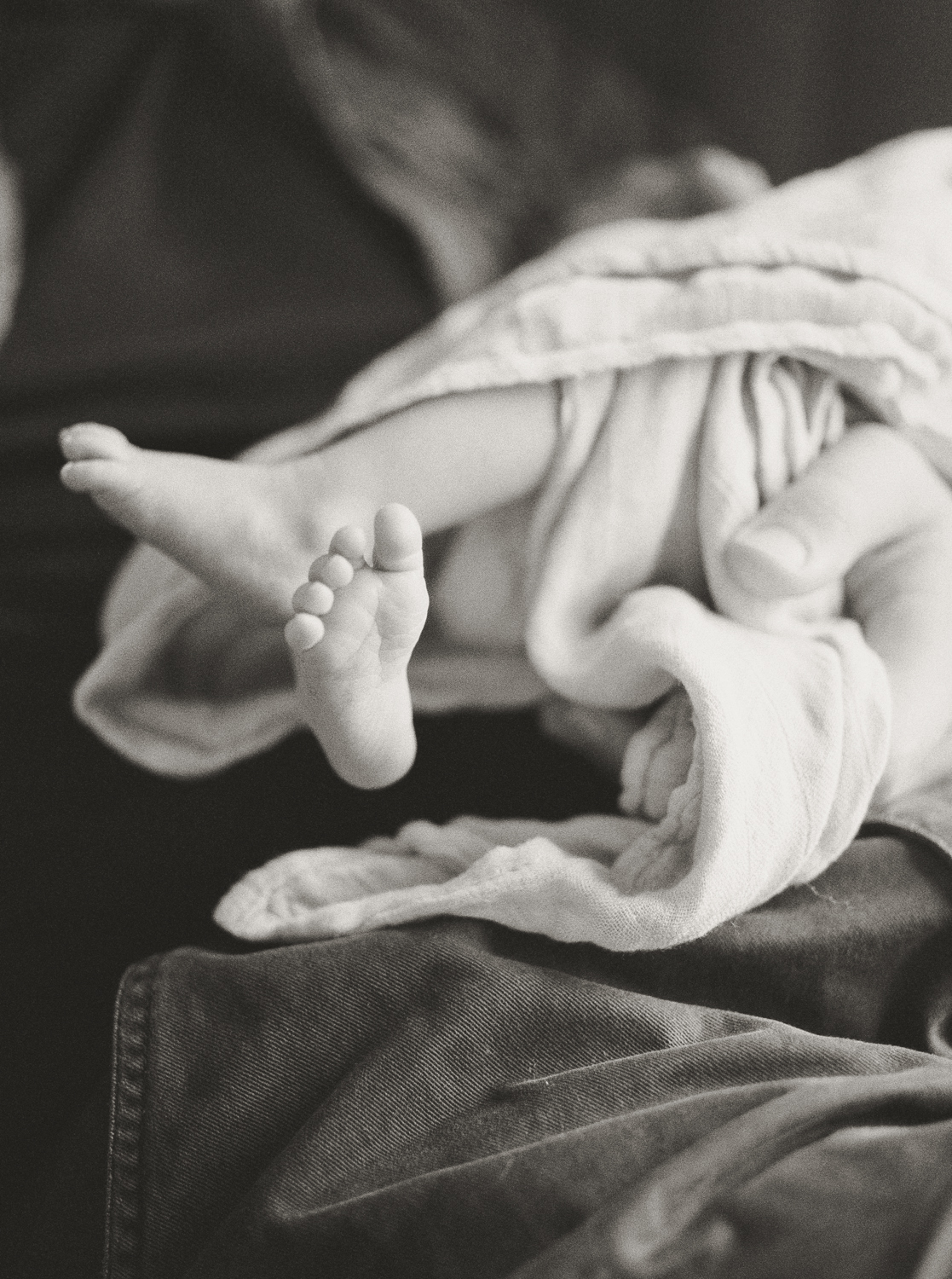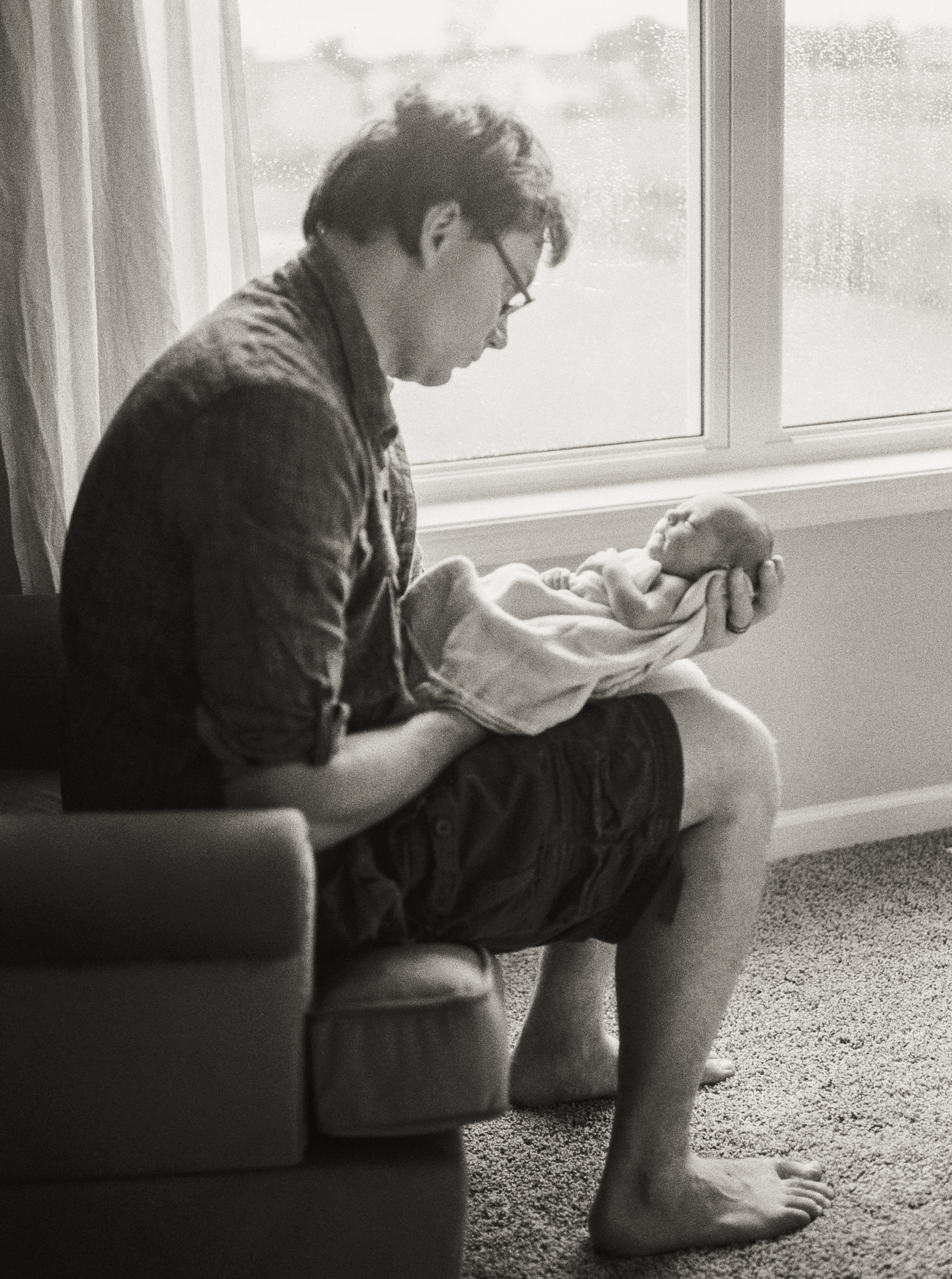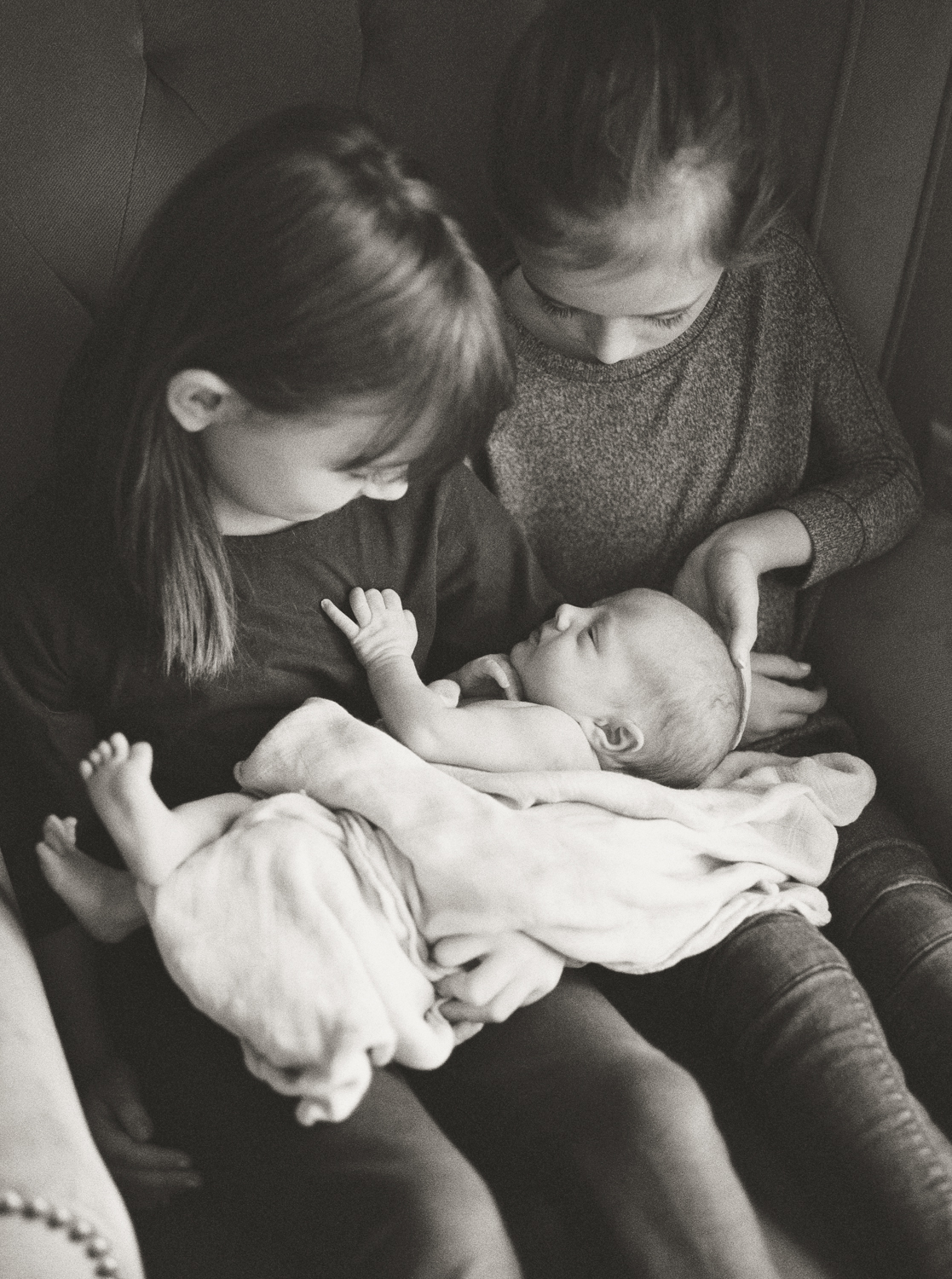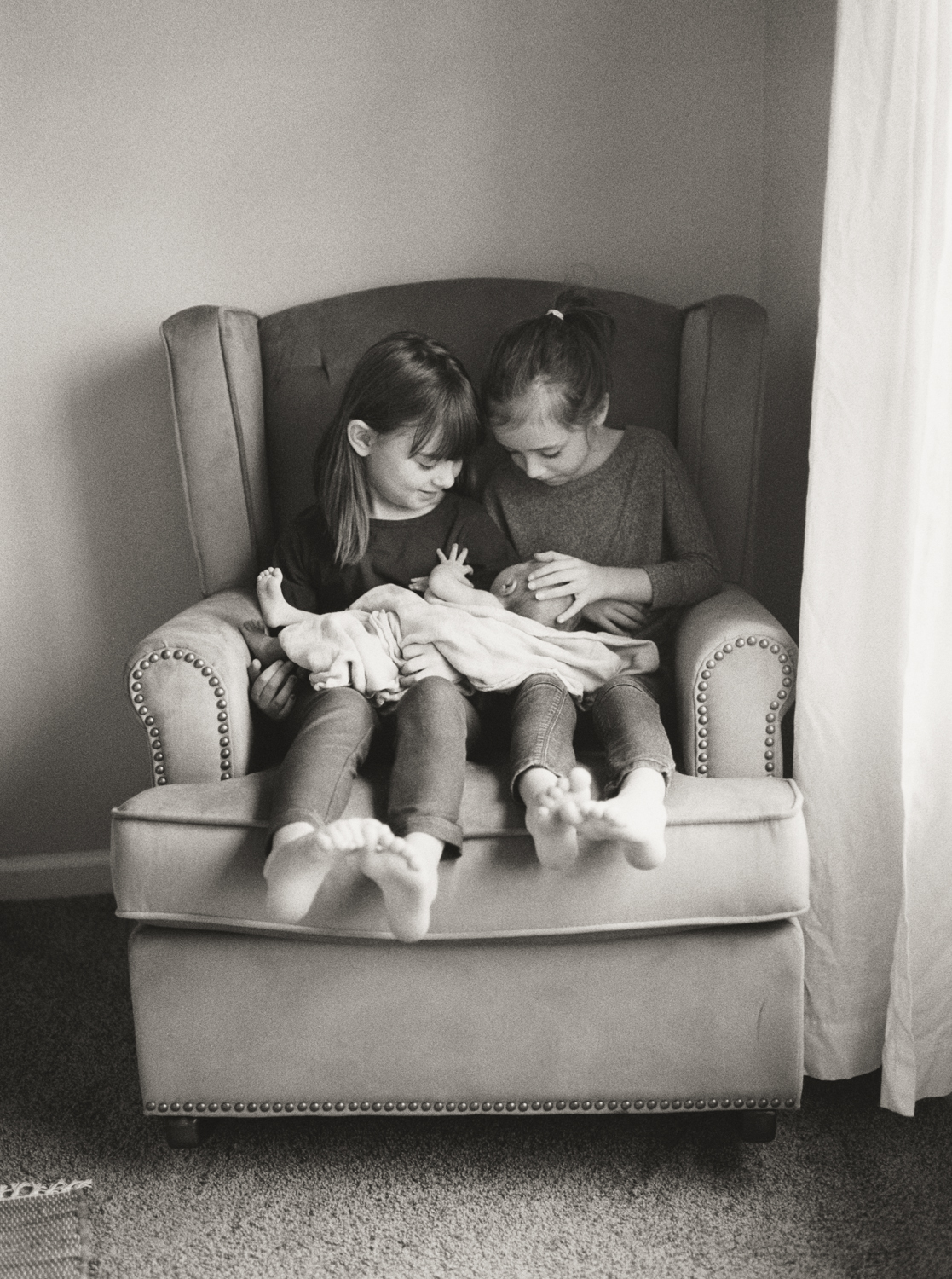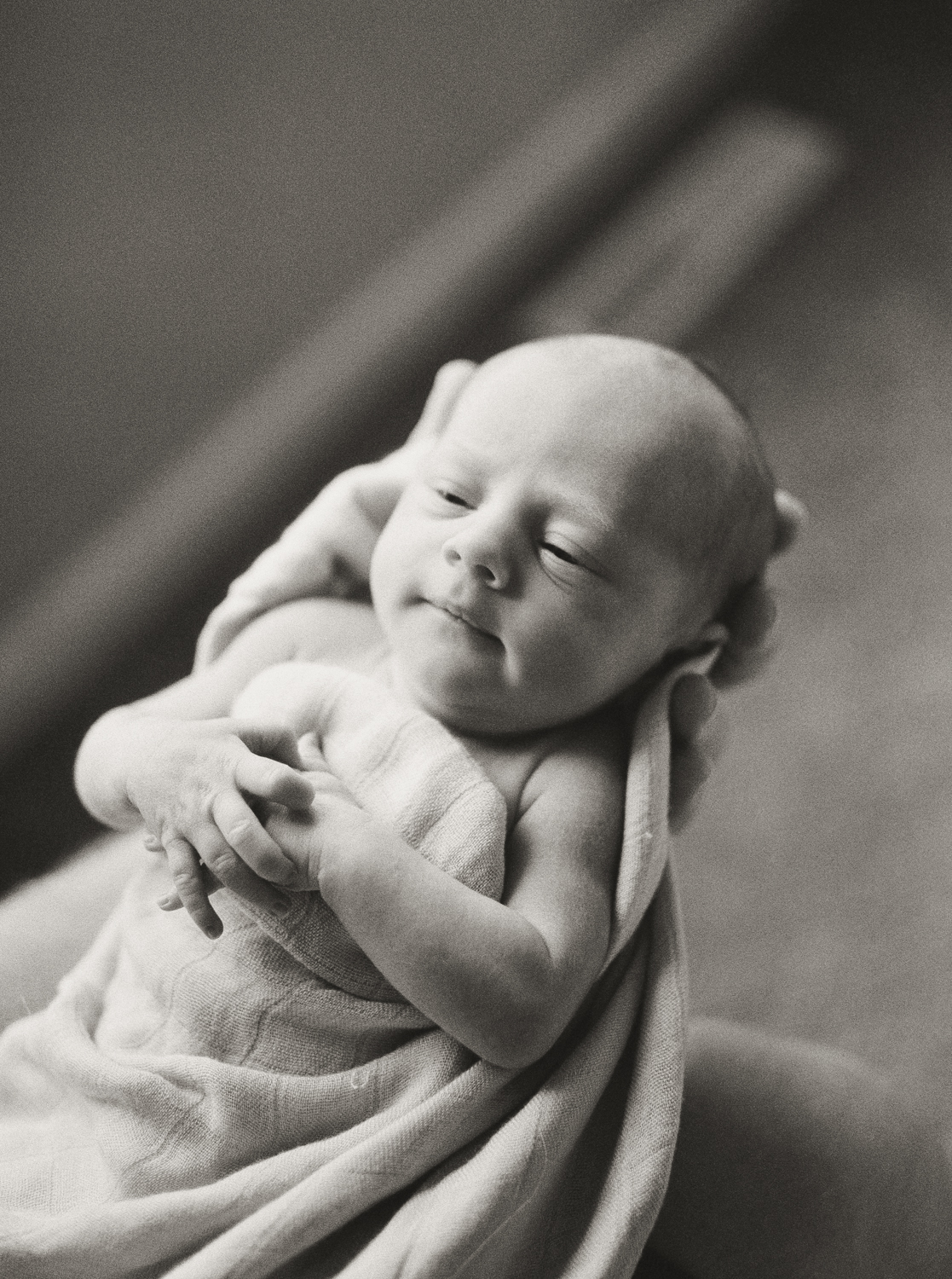 Back in the beginning of August when we were told that I was going to be induced, I knew right away that I wanted to document the process of Poppy's birth from the very beginning. I knew that the whole experience was going to fly right by and I didn't want to forget anything. I wanted to remember every little thing that happened and every little emotion that I felt during her birth. So when we arrived at the hospital and I was comfortably seated in the hospital bed, I pulled out my journal along with a pen, and I started to write. I wrote down all that was going on and how I felt. I figured what better way to share Poppy's birth than from the very words I wrote during my stay in the hospital? Below is a word for word copy from the pages of my journal during Poppy's birth as well as images from our time in the hospital and during our first few days at home.
August 11th, 2016
I woke up this morning around 5:17am and jumped into the shower. I had a little difficulty getting out of bed because I was so exhausted, but I eventually was able to wake myself up and get myself started on the day. After I finished my shower I distracted myself by doing my hair and makeup waiting for my alarm to go off. Once I heard my phone alarm, I sat at the top of the stairs and called the birthing center about my induction. On the phone, the lady told me to arrive at the hospital around 7:30am. I immediately texted my family and within 30 minutes my brother-in-law Jake arrived to watch over Isabelle and Sophie.
Andrew and I got into our car and drove the 45 minutes to the hospital and we officially checked into triage at around 7:30am. The hospital staff immediately put me into a room and I changed into my own hospital gown that I had received as a baby shower gift and watched quietly as the nurses hooked me up to monitors to keep an eye on my contractions and Poppy's heartbeat. During this entire process, I felt butterflies in my stomach, that kind of feeling you get when you're about to ride a roller coaster for the first time, that anxious but excited feeling. They had put me in a big open room that had huge windows that let in all the beautiful morning light. The room was chilly so I kept my socks on while I walked around trying to distract myself from my nervousness.
A little while went by of quiet waiting; my nurse came in the room to put in my IV while an anesthesiologist discussed the risks of labor and the pain relief options that were available to us. This whole process has been a big waiting game. We had one of the doctors on call come in and check my cervix and how dilated I was. She informed us that there was an issue with how far back my cervix is naturally placed. She was worried that they wouldn't be able to dilate me safely because she couldn't easily reach my cervix. They said that because of my previous cesarean that the other ways to dilate me were too dangerous because of the risk of my uterus rupturing. They discussed a safe "balloon" method and if it didn't work we would have to discuss other options and possibly schedule a cesarean. Once the doctor left and Andrew and I were alone we discussed all the information they gave us. We were both worried about the outcome and didn't want to leave the hospital empty-handed again. We expressed our concerns about the rough recovery if I had to have surgery and after talking about it we prayed together and decided to just go with the flow. At this stage, we would allow God to decide our path and open whatever door he wanted us to go through. No matter what the outcome we didn't want to start this journey in fear.
Both the on-call doctor and our nurse came back in to attempt to insert the balloon and see if we could go through with the induction. It was painful as they had to have me in a bridge position while they inserted the balloon so that they could reach as far back as they needed to. The nurse was incredibly kind and held my hand while Andrew helped me focus on my breathing through the pain. Thankfully they were able to insert it perfectly while checking my cervix in the process. It felt odd having the balloon inside me and it made going to the bathroom incredibly awkward. From there on out it was just a waiting game. Our nurse would come in and out of our room periodically to check on us. In-between those visits Andrew and I held hands and watched the show Lost on our iPad to help in passing the time.
After about 12 hours of waiting, around 9pm the new on-call doctor had come into our room to check my cervix. She couldn't feel around the balloon so she popped all the liquid out, removed it from my body and checked my cervix once again. She felt that I was about 3cm dilated – which was perfect and exactly the number I needed to be. Our nurse immediately started me on Pitocin and the contractions started to pick up rapidly. Andrew and I tried to do some things to get my mind off the pain. I bounced on a birthing ball, we walked around the hospital hallways, and we continued to get caught up on Lost. During the wait I had Andrew raid the family snacking area to get me jello, pudding, and apple juice. After a few more hours had gone by the pain started to increase to the point where I had trouble managing through the contractions. Our nurse gave me some Demerol to help dull the pain. The medicine made me feel intoxicated and put me right to sleep for a few hours. I slept in my hospital bed while Andrew slept on the pull out couch in our room.
August 12th, 2016
I slept until 4am when our nurse came in informing us that they needed to check my cervix again. The on-call doctor came in, checked, and informed us that I was 4cm dilated and that I was ready to have my water broken. They inserted a little hook inside and I felt a warm rush of liquid. Our nurse cleaned my bed linens and all at once my contractions got closer and more intense. I tried my best to manage the pain naturally – I listened to calming music and focused on my breathing. I had our nurse give me another shot of Demerol but it didn't help the contractions. They were 2-3 minutes apart and incredibly painful. Andrew and I discussed the option of having an epidural and I couldn't shake the feeling that I was a failure for being unable to manage the pain naturally. But I also didn't want to be in so much pain that I couldn't enjoy the birth and be fully present for when Poppy came out. I remember birthing with no medicine with Sophie and being in so much pain that I couldn't focus or enjoy the whole process. It had been such a blur. We prayed together before making our decision that having an epidural was the way for us to go.
After about an hour we had all the doctors and the nurses come into prep me for the epidural. It was so tough having to sit perfectly still during the contractions while the anesthesiologist inserted the needle in my back. I tried to distract myself with the comical conversation the doctors were having with Andrew about his silly flip phone. The process went fast and all the doctors did a terrific job and only had to poke me once to get the epidural in. Once they were finished I was able to fall back asleep comfortably. By this time a whole day had passed, morning had come and it was light outside again. Our nurse had to flip me from one side to the other to get the medicine flowing through my body. After taking a nap the on-call doctor came in to check my cervix again and it turned out I was already at 6cm. I texted my mom, sister, and aunt to let them know that I was in active labor and that they could come to the hospital.
While we waited for them to arrive at the hospital, Andrew and I talked until I eventually dozed off. An hour later my family arrived at the hospital and at that same moment the on-call doctor came in to check my cervix again and said that I was ready to push and that they could already feel Poppy's head. Our nurse and Andrew helped me to turn from lying on my left side to my back and got my legs into position to push. All of a sudden I could hear everyone in the room talking about how they could see Poppy's head and how she was already crowning. She was coming so fast that I pushed one time and within an instant, Poppy slipped right out of me while our nurse had to grab her because none of the doctors had made it to our room yet. She immediately handed her off to me and I placed her directly on my chest. I heard Poppy's cries and was in such a state of shock. I couldn't believe how fast she came out and that after all these months she was finally here. It was so surreal and all I could do was laugh and smile.
Immediately the doctors rushed into the room and got to work in cleaning up all the blood, stitching me up, and stopping the bleeding. During this whole time, I held Poppy on my chest. I covered her in kisses while I counted all her fingers and her toes. The process of the doctors stitching me up took a while; I was able to see everything that they were doing in the glass reflection of the light that was on the ceiling. When they finally finished stitching me up all the nurses went about changing my hospital gown and bed linens. When the nurses finished cleaning me up I attempted to breastfeed Poppy while Andrew called the cafeteria to order some food. I ordered a cheeseburger and fries and while I ate our nurse took Poppy to weigh her and give her the shots and eye-drops that all newborns need. Poppy weighed in at 5lbs 14oz. I couldn't believe how tiny she was. Poppy did amazing during her shot and recovered quickly like a pro.
We stayed in the birthing suite for a few hours while they prepared my recovery room. When it was time to move to our new room, our nurse helped me change and get into a wheelchair. I held Poppy in my arms while Andrew wheeled us to the recovery room. It, funnily enough, turned out to be the same exact room that I was in when they had planned to induce me the week before, on Sunday. Once we got to the room they helped me into the bed and we had all our family visit and hang out in the room. The girls were so excited to see Poppy. Both girls got to open their big sister gifts and loved everything in their bags. We ended up meeting our new nurse and she spent a lot of the time helping me walk to the bathroom to get cleaned.
I forgot how much blood and aftercare there is when you've had a baby. I was so sore for such a long time after the birth, I felt like my body had run a marathon. I sat in the shower letting the warm water soothe my body and marveled at what I'd just done. I had grown and given birth to a tiny human. It was pretty marvelous. Learning how to breastfeed again was an enormous challenge. It was excruciatingly painful for the first couple of days as my body learned to adjust. The cramping in my uterus had gotten so bad that they gave me Vicodin to help during the times that Poppy breastfed. During the first night at the hospital, my sister Gnomie stayed with me. She helped me shower and get dressed while taking care of Poppy's feedings and changing so I could get some sleep.
August 13th, 2016
The next day was pretty eventful; Saturday was filled with doctor visits to our room and more family stopping by. I started the day with a shower; afterward, our nurse came in to take my blood pressure and do a blood test on Poppy. Poppy cried during the whole test, it's always one of my least favorite parts of the hospital stay after the baby is born. During the test, my mom and Roger showed up to hang out and visit. Earlier in the day we had a nurse drop by our room and do a hearing test for Poppy. Despite the fact that she was a fast delivery, Poppy passed the hearing test with flying colors. After all the tests were finished we hung out in the room watching cartoons and eating food. One of my favorite meals was chicken noodle soup with grilled cheese. They also had this French silk pie that Gnomie and I loved. We ordered it so many times during our stay. After my mom and Roger headed out my aunt and the rest of the gang dropped by to see us. They brought us five guys for dinner and we joked about how delicious their burgers are. Once it was time for everyone to leave, Andrew headed home with the girls and Gnomie stayed another night to help out. The nights in the hospital were challenging because Poppy cluster fed the whole time.
August 14th, 2016
When Sunday morning rolled around we all got ready to leave the hospital. Our nurse came by to do some last minute checkups while I packed our bags and prepared for our departure. Andrew and the girls showed up at the hospital with my favorite coffee from MOKA and we got straight to work buckling Poppy into her car seat for the very first time. We dressed Poppy in her "going home" clothes but even at size newborn, they were too big on her. We put everything into our van and made our way home with our newest addition. Once we made it home we introduced Poppy to Edgar and I jumped in the shower and took a long-awaited nap in our bed.
Andrew was able to take 2 weeks of paternity leave and we've spent the whole time relaxing in bed and adapting to having a baby in the house. As expected the first couple of nights were tough as Poppy continued to cluster feed from 10pm – 5am. Andrew and I got very little sleep and it's taken time for us to adjust but Poppy has been such a trooper. She's such a well-behaved baby. On Monday we visited our clinic so our pediatrician could make sure that Poppy's weight was going up. After her checkup, we walked over to the OB section of the clinic and introduced Poppy to all the nurses and my OB. They were all so excited to see her and everyone marveled at how tiny she is.
Overall the whole experience was very pleasant. Poppy's birth might not have been picture perfect but it was absolutely amazing and I know it will definitely be a time where I can look back on it with fondness. I'm happy that I got a chance to spill my heart and write all this out because I don't want to forget all the details and exactly how I felt during this whole journey.
Photography Details
Lab: PhotoVision Prints
Film: Ilford Delta 3200 @ 1600 iso
Camera: Pentax 645N
Lens: 75mm @ f/2.8