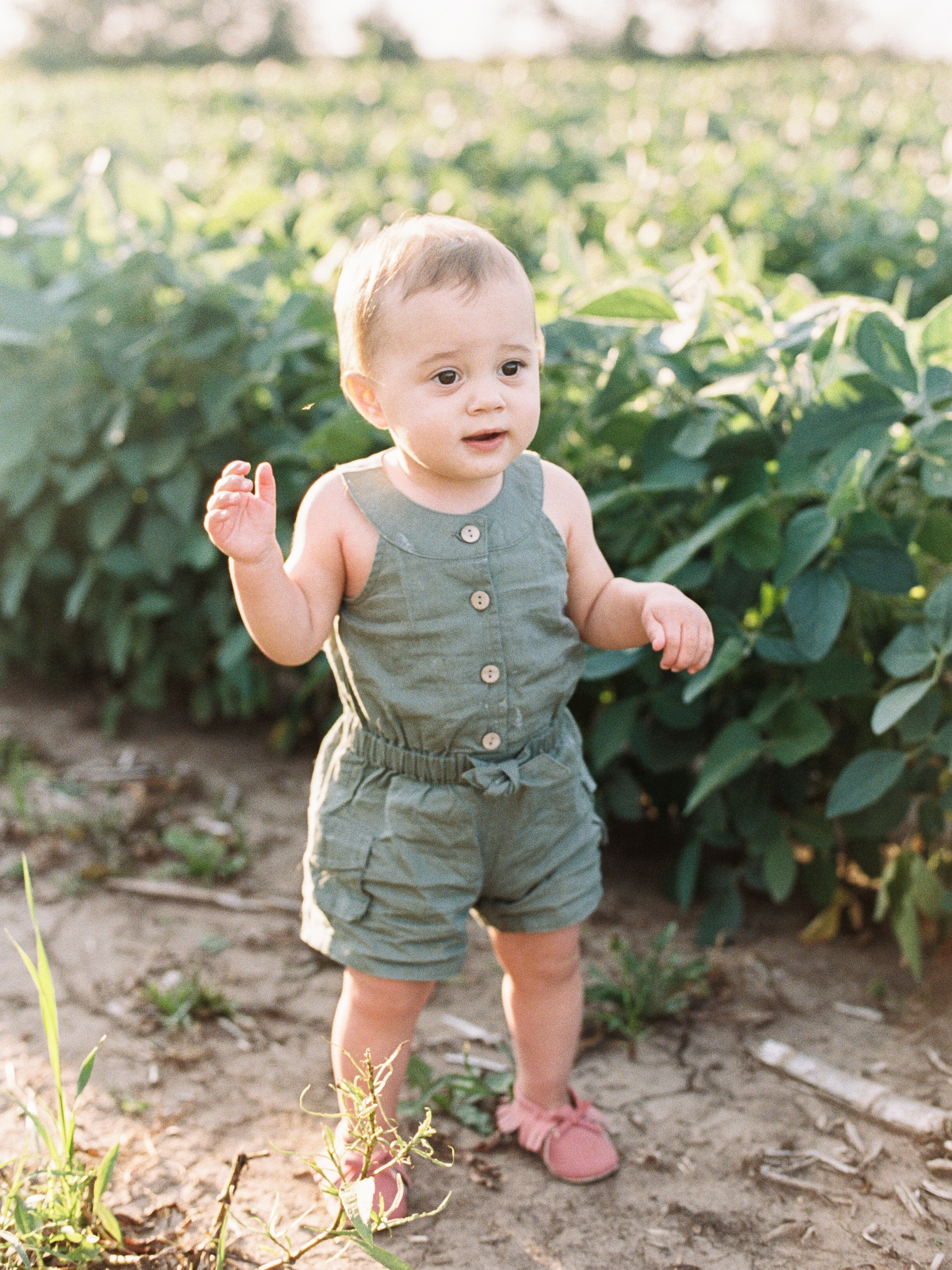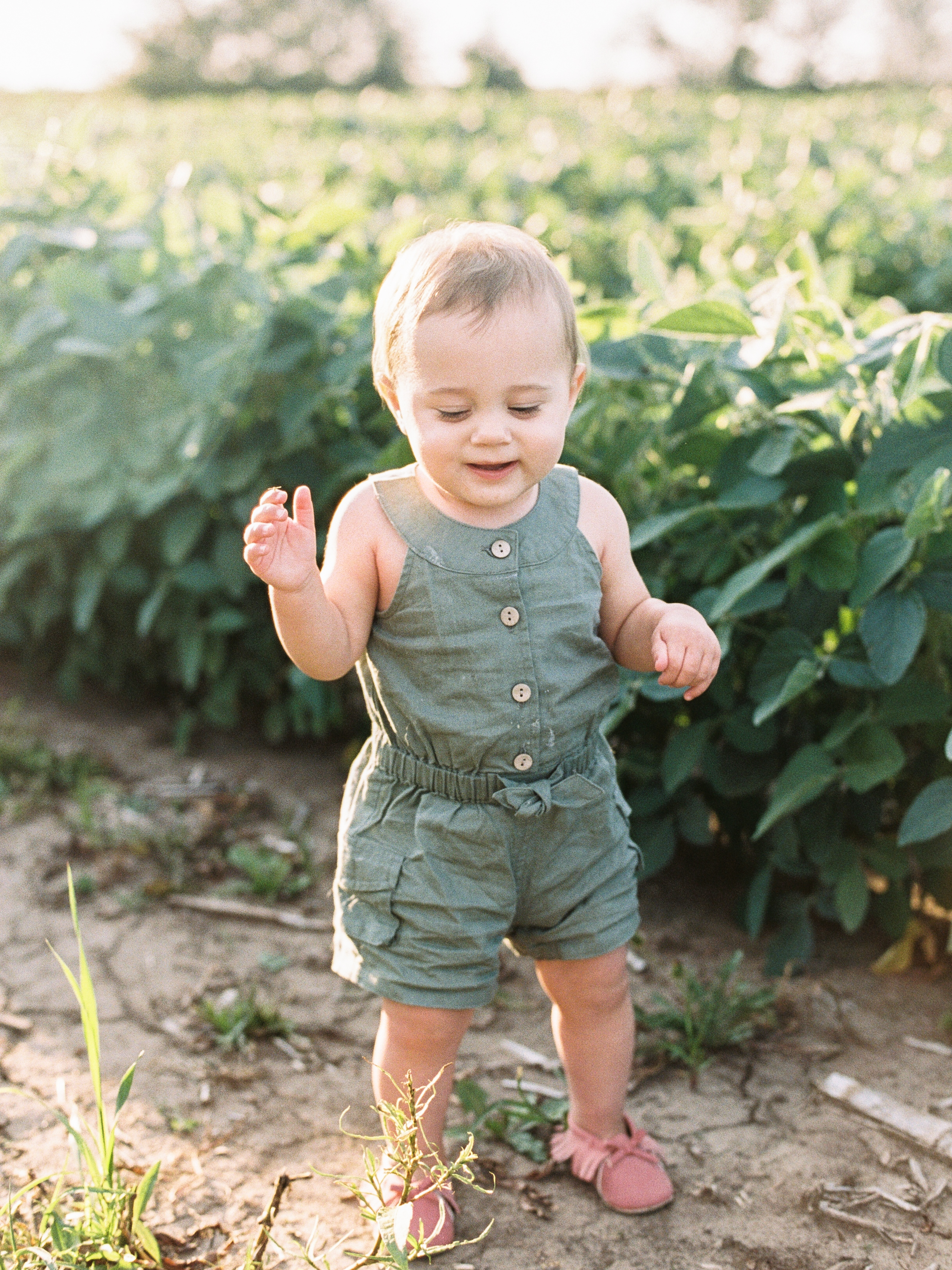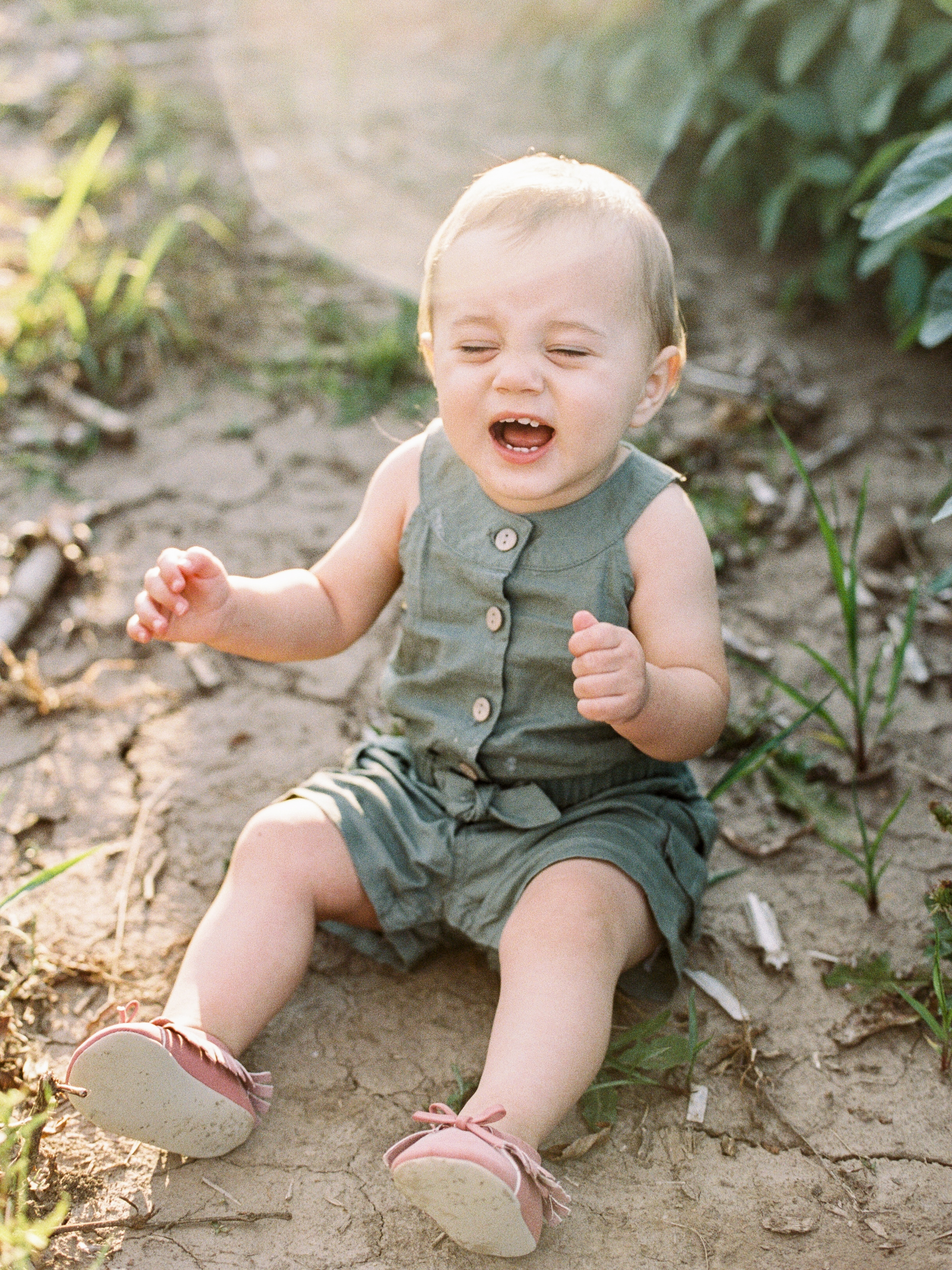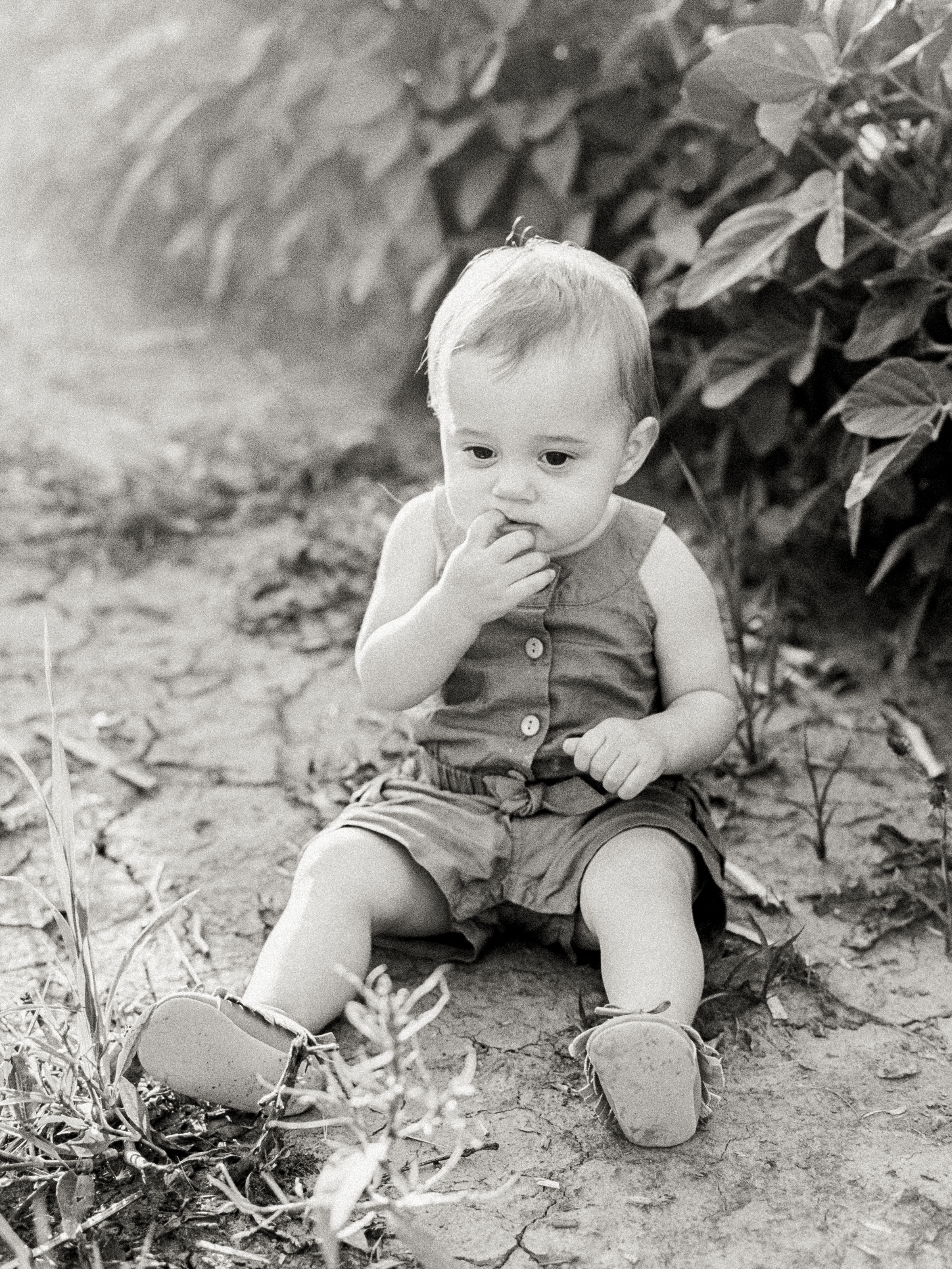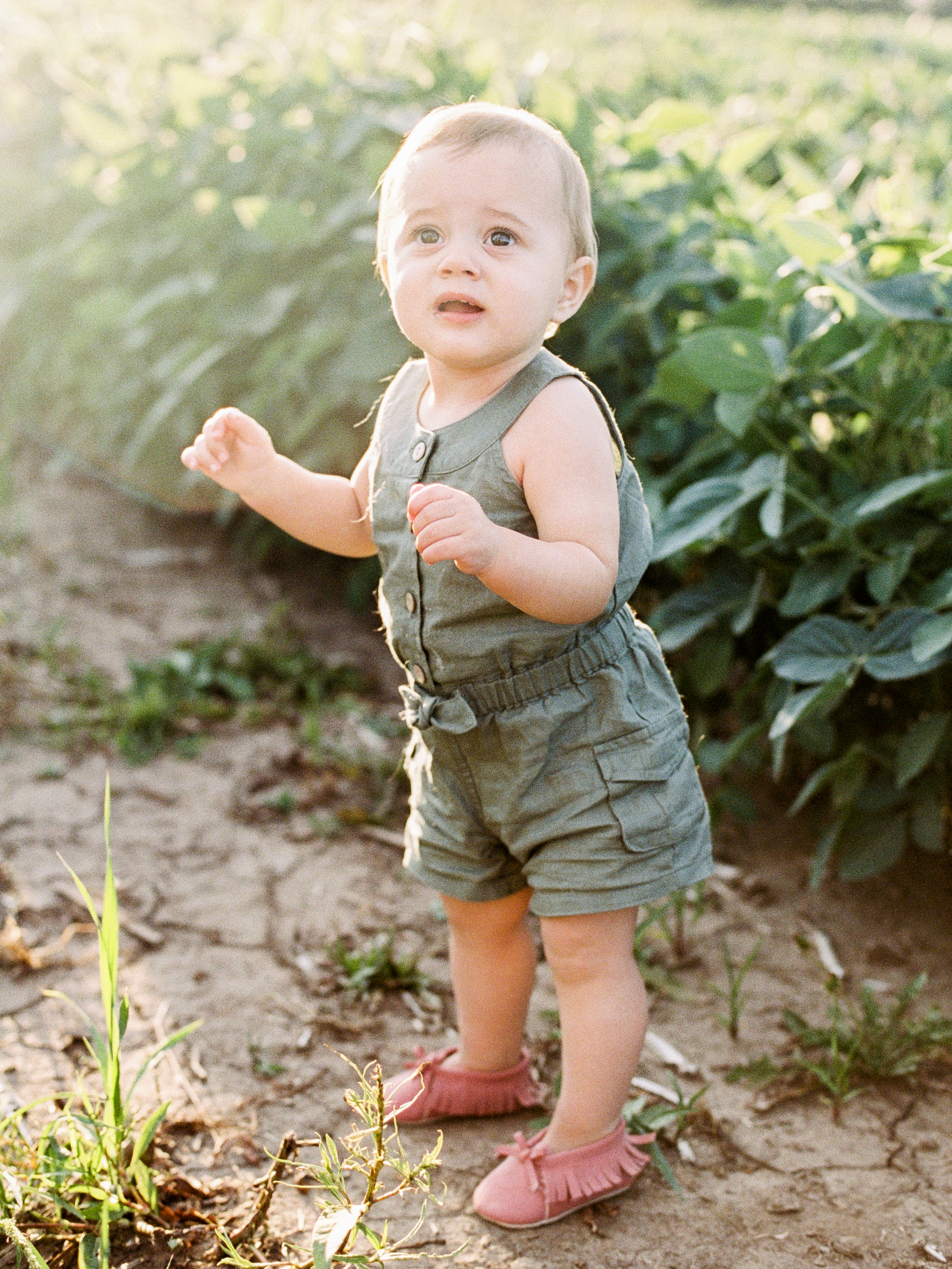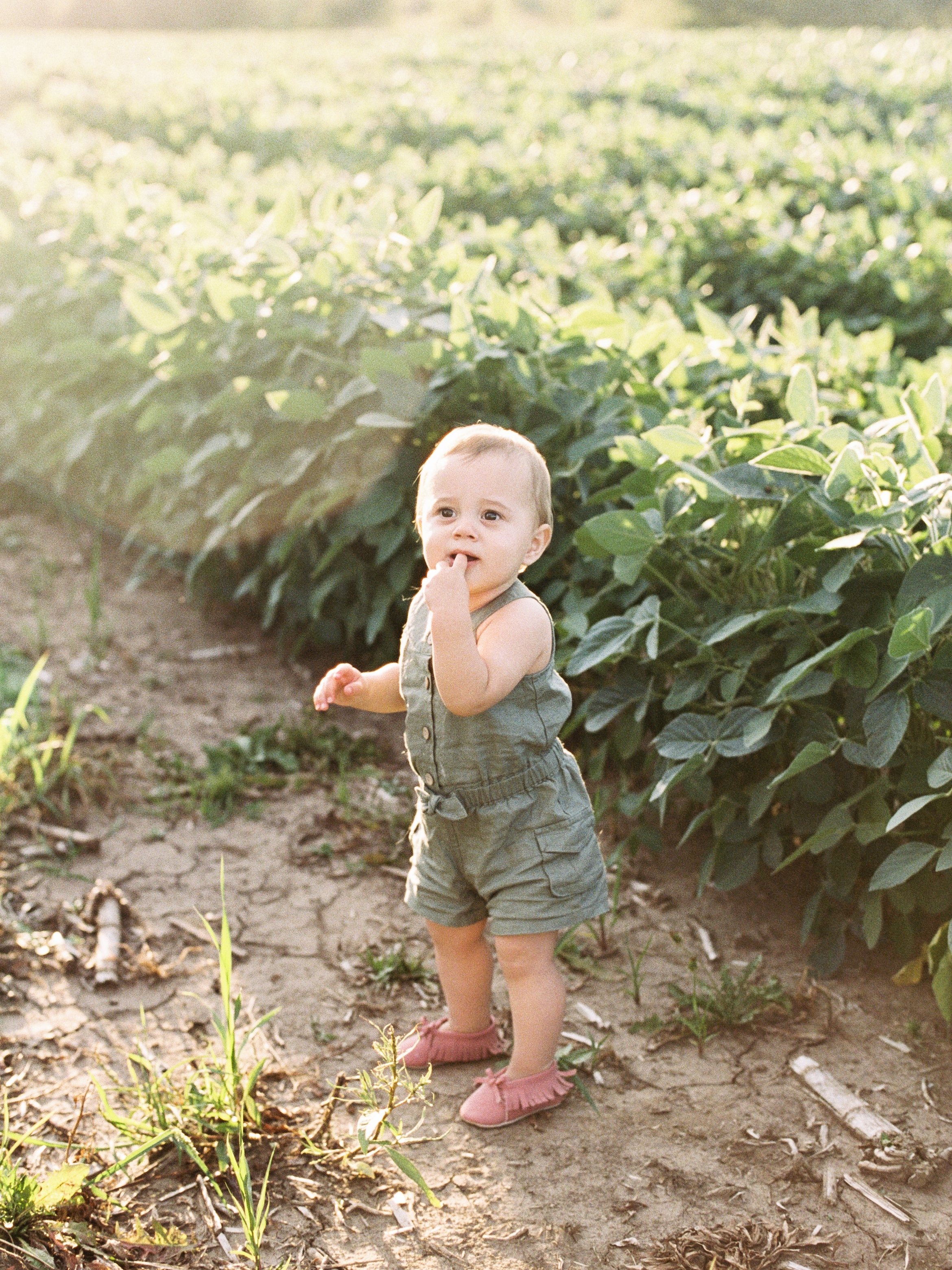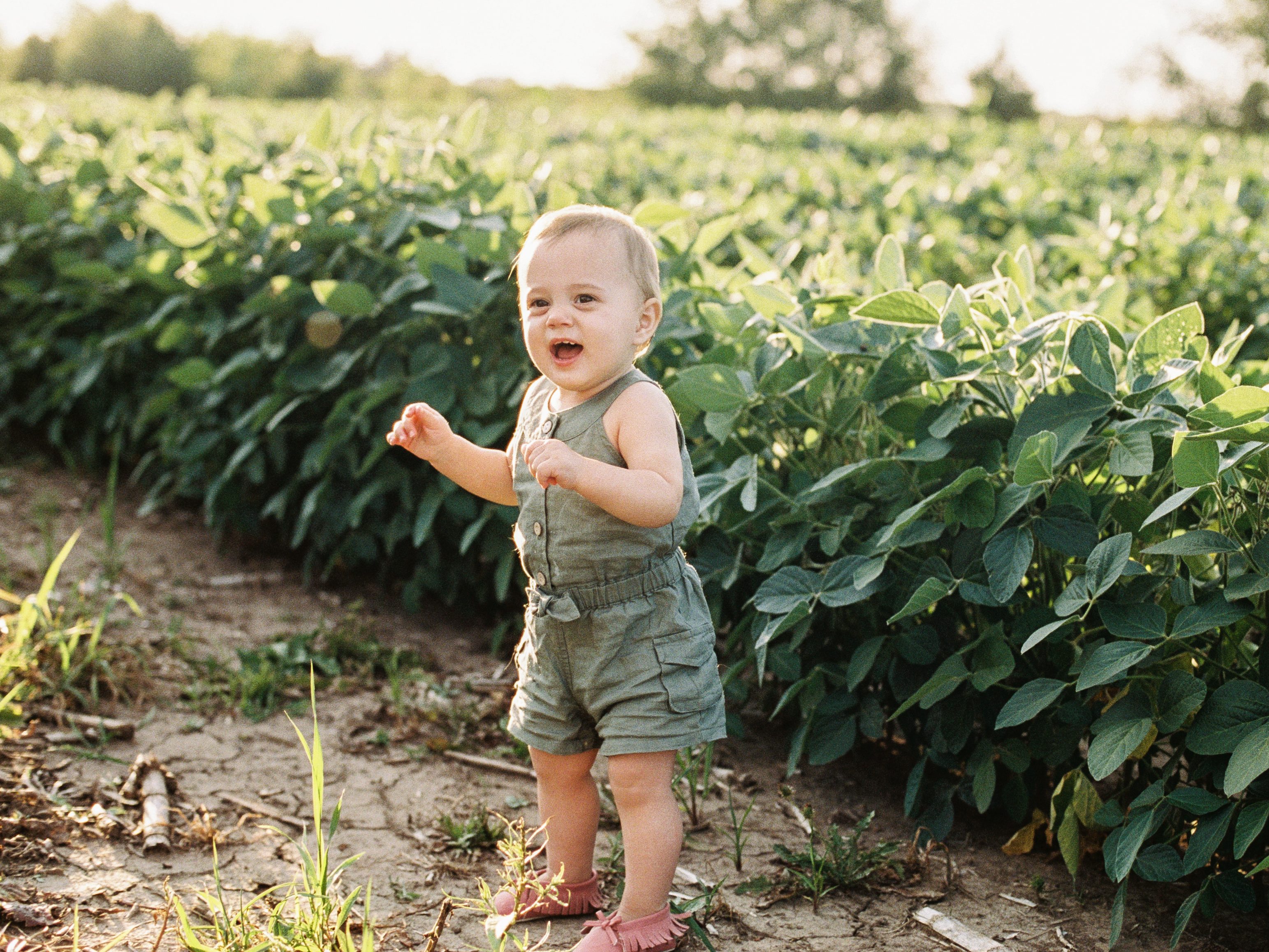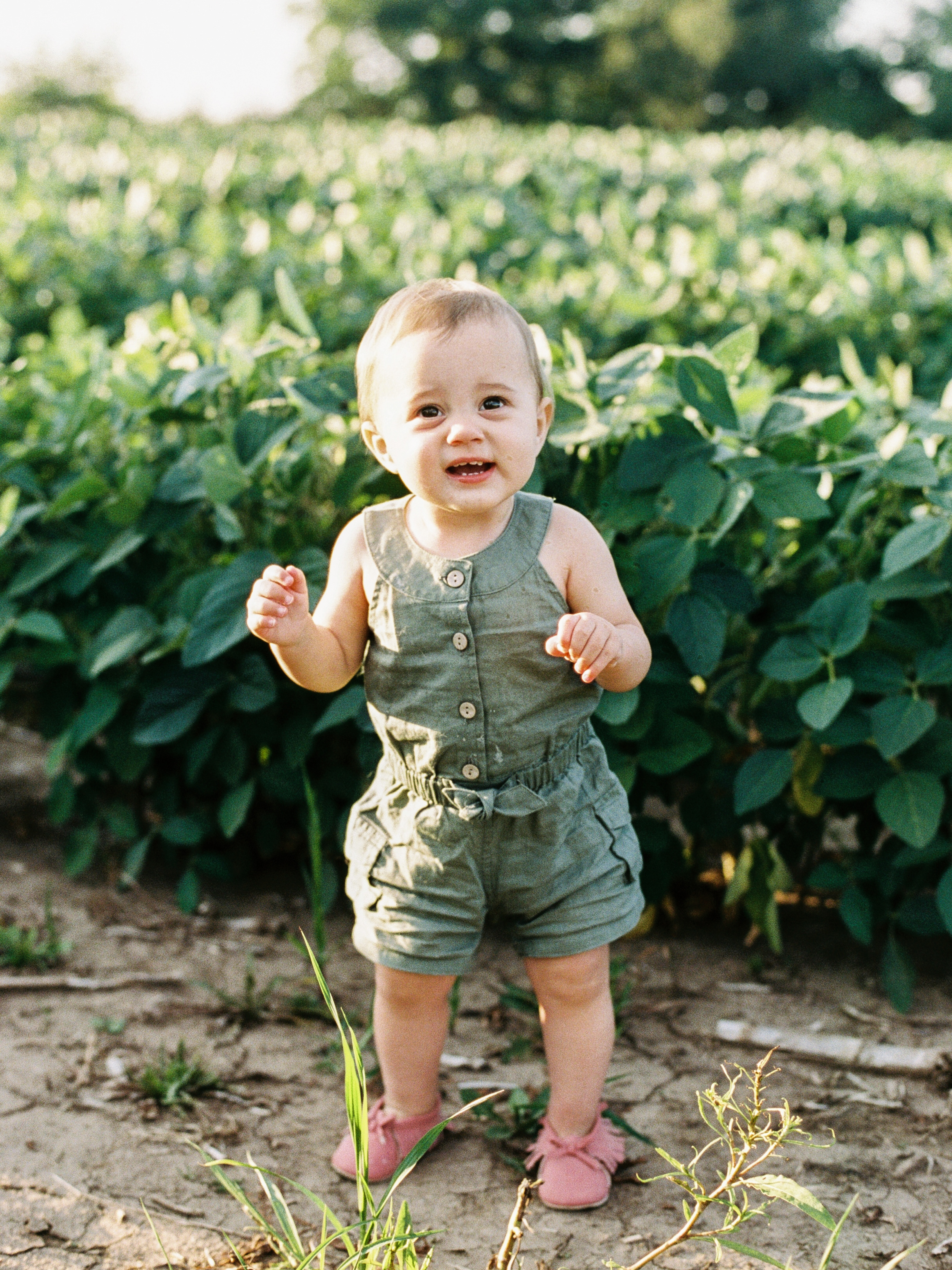 And here we are, a year later. Actually, it's more like fourteen months later, but who is counting, right? Trying to wrap my brain around the fact that Poppy is already over a year old has been hard. Hard to believe that she's already walking, babbling, eating, and doing so many things on her own. Now that the girls are in school, it's just Poppy and me during the days. I love it just being the two of us, that we have a few hours every day to just spend together. Sometimes I feel like I missed out on those little growing moments with the other two. It feels like they grew so fast and so many things were happening that before I knew it they were old enough to run off on their own and I missed the opportunity to soak up them being babies. I'm grateful to have some extra time with Poppy to cherish this season with her.
She's looking more and more like Andrew every day and often throws me that cheesy smile that I know she learned from her daddy. She absolutely adores her sisters. Whenever she's awake around 4 pm, I take her outside to wait for the girls to get off the bus and her excitement, when she sees the bus stop in front of our house, is amazing. Despite the fact that both the girls are much older than Poppy, they all three love playing together. I had worried that they wouldn't get along or would have trouble relating but turns out that kids just like playing with others kids, no matter what age. Go figure.
Now that Poppy can feed herself we've been giving her tidbits of what everyone else in the family is eating like uncle Mark feeding her donuts after church on Sunday. So far she's a big fan of Costco muffins and mango pancakes. She makes these little yumyumyum sounds whenever she eats them. But honestly, this kid will eat anything which is a nice change considering Isabelle and Sophie are the pickiest eaters on earth. During the day when I'm doing the dishes or picking up around the house, she likes to toddle around after me and destroy all the cleaning I've done. And then when I tell her to stop touching things that aren't hers, she follows up with telling me "no-no" and running away. It's cute.
She's a terrific sleeper and is quite the cuddle bug. Every once in a while she won't fall asleep on her own and we'll snuggle in our bed watching The Office before laying her down in her crib for the night. She's got a vast vocabulary that includes, mama, dada, yay, and hfsgfwejsfegbfhndknvgbudjnmvrl. She's a pro at clapping her hands, blowing kisses, and waving goodbye. She still seems a bit timid around strangers but once I leave the room bounces back and warms up to people quickly.
She is such a good-tempered kid. I'd like to say she takes the front stage being the baby and all, but actually, she seems to be the kid that sits and watches quietly while everyone in our house runs around like crazy. She seems to be the perfect combination of vocal and inquisitive. She's wonderful in public unless we are in a very small coffee shop, then she likes to belt out this high pitched scream. She does well on car rides and typically falls asleep as soon as we start driving. She's so quiet in the car that sometimes I have to turn my head around to make sure that we actually put her in the car. But she's always in the car, we haven't accidentally left her at home yet. I often hear the girls talking and laughing with her in the back of the car or in other rooms of the house. There was one time I was folding laundry and could hear Poppy hysterically laughing in her crib. When I peeked in I saw her laughing at Isabelle playing peek-a-boo with her. #adorbs
She's been the perfect addition to our house. Having another baby has allowed God to teach me some valuable lessons. I'm not easily tamed and pretty stubborn most of the time so having Poppy made me realize that there were a lot of things I was clinging onto so much that I just needed to let go of. This past year has been a journey to find my own rhythm and do things that work for our family. I might not have figured that out if I wasn't put into a position where I had to. It's allowed me to transition not only myself into change, but the entire family. We've all fallen into our own roles naturally and everyone has their own responsibility and for the first time, it feels like the puzzle pieces are fitting together the way God intended them to be. The road had been rocky for so long, I'm grateful for this positive change.
I took these pictures the day of her actual birthday on August 12th. We threw her the cutest little birthday party and ended it with this portrait session in our backyard. I'd forgotten how challenging it is to photograph young kids. Holy crap it's like they are allergic to the camera and will look everywhere else. And don't even get me started on the mad dashes they take mid-picture. It was by a miracle from God that I was able to photograph these and on film no less. These pictures took a highly skilled team of four adults to get. But hey, you gotta do what you gotta do.
Photography Details
Lab: PhotoVision Labs
Film: Kodak Portra 400 @ 400 iso
Camera: Canon 1V
Lens: 50mm f/2.8