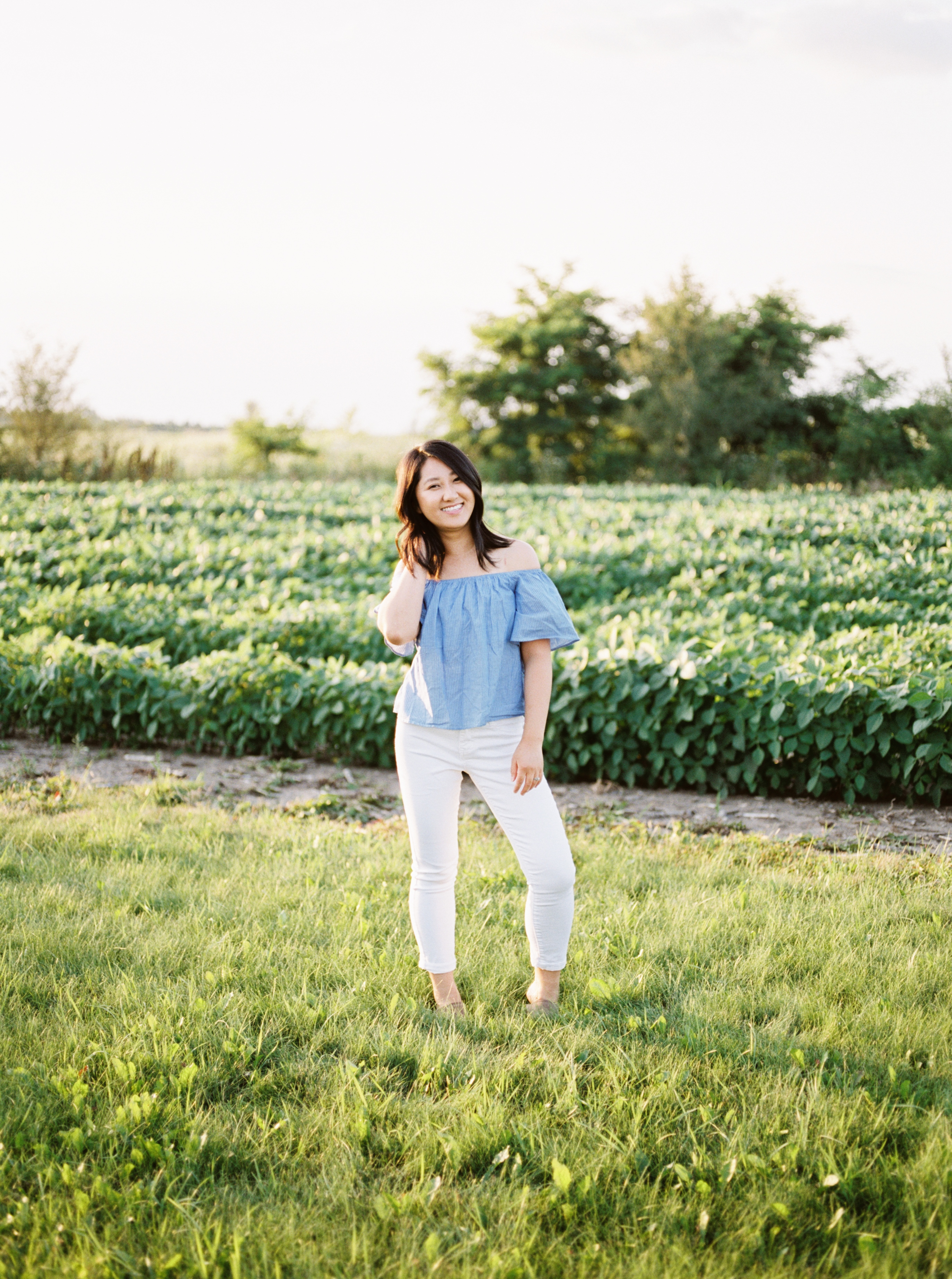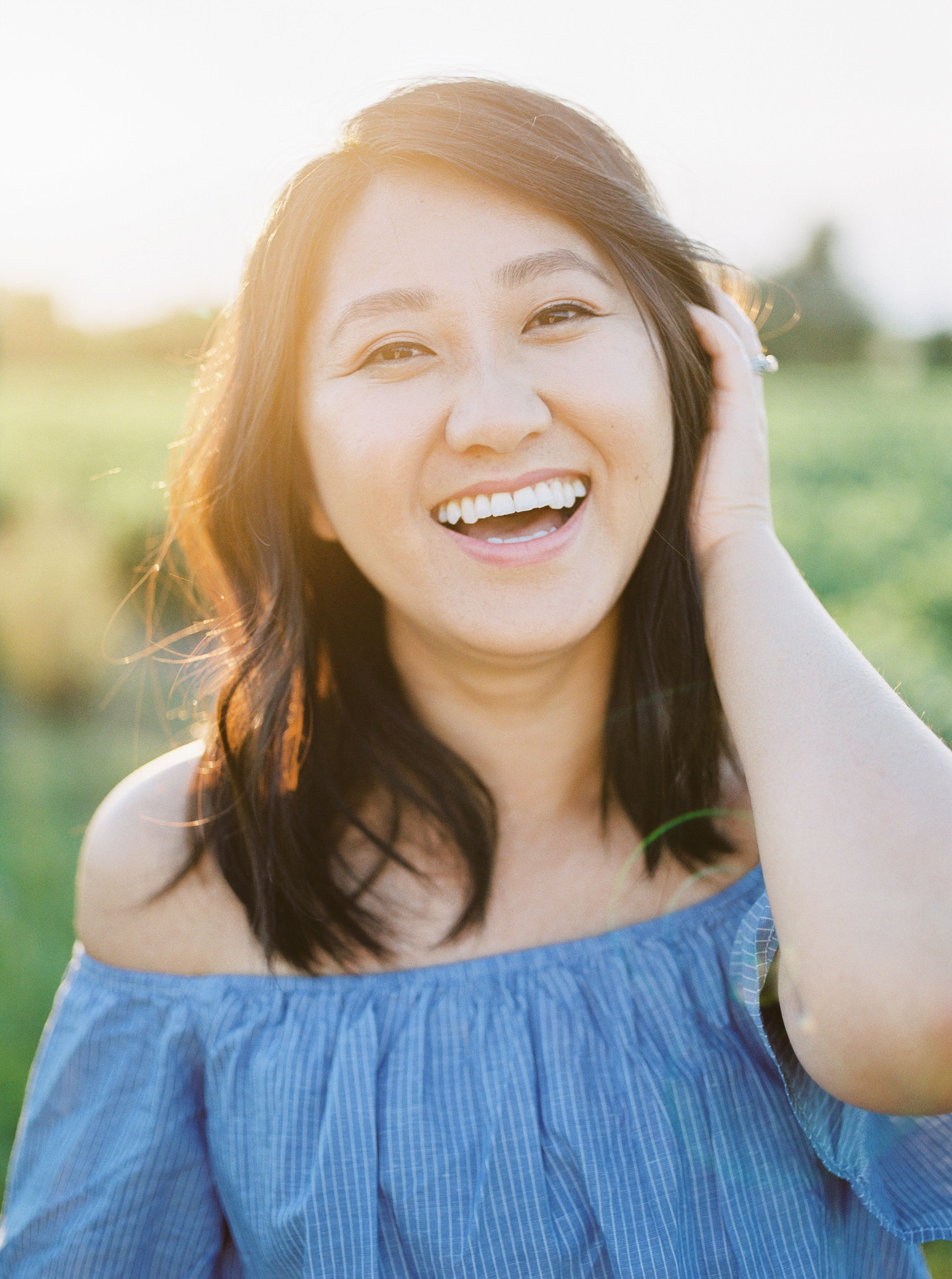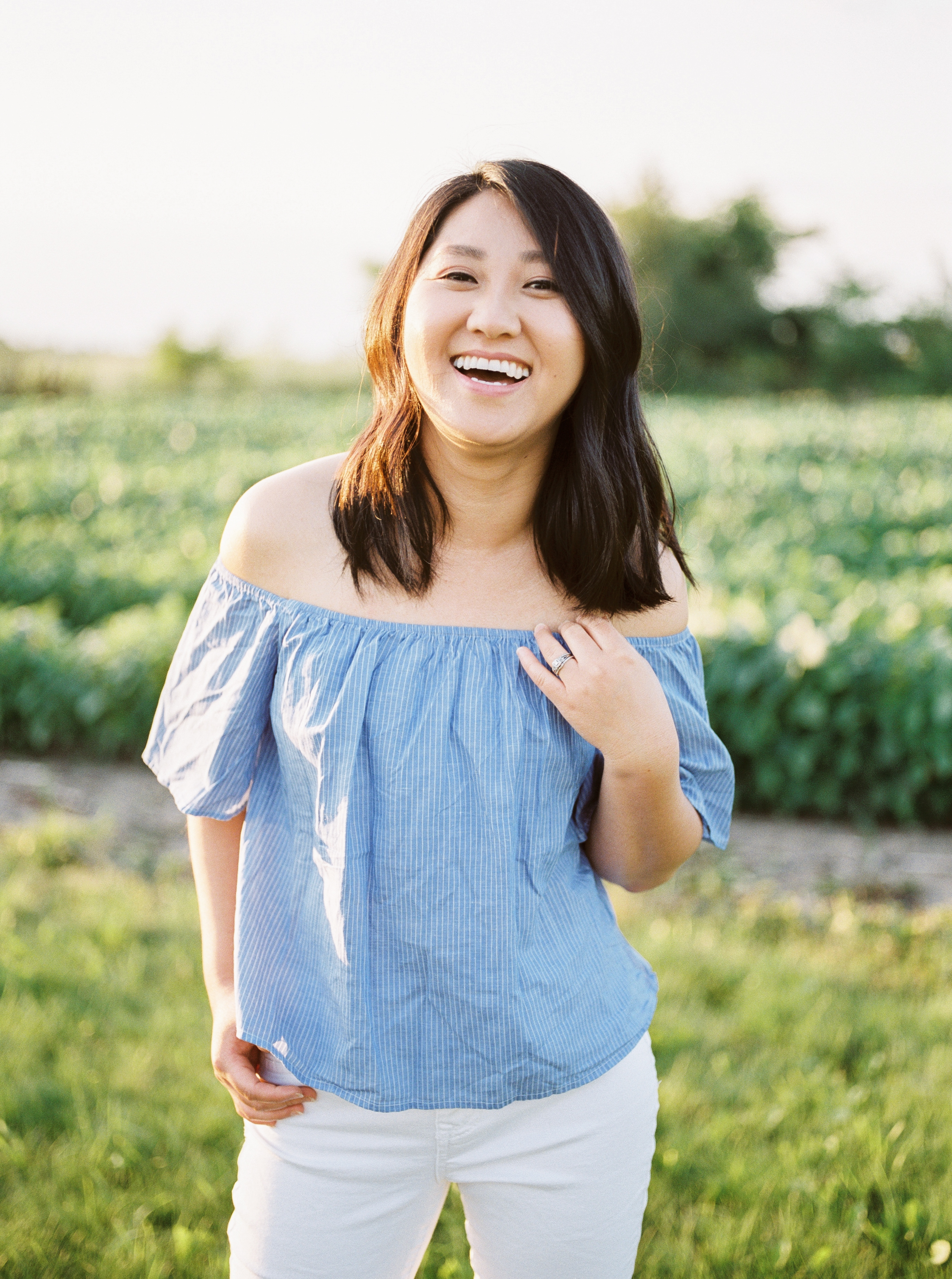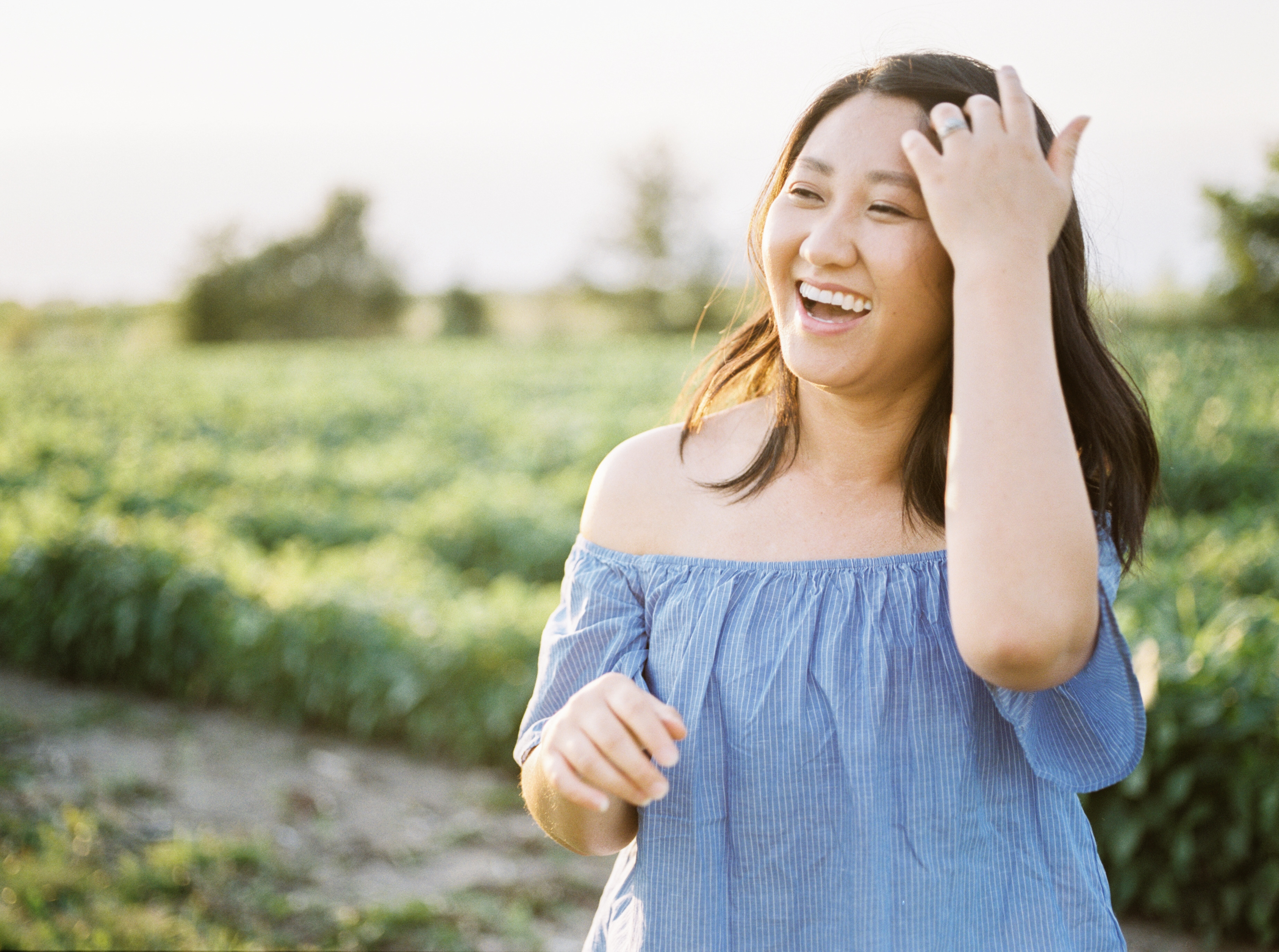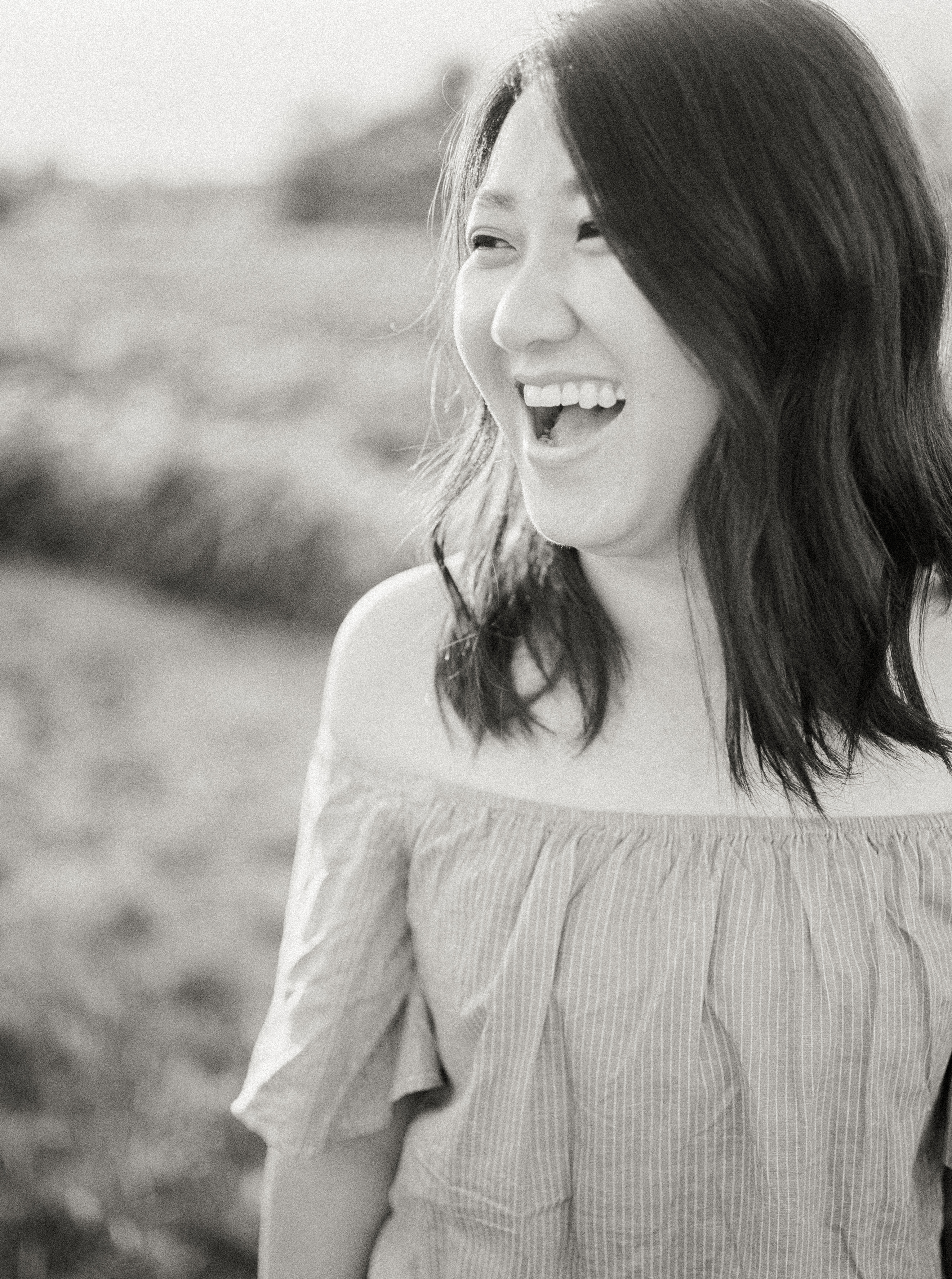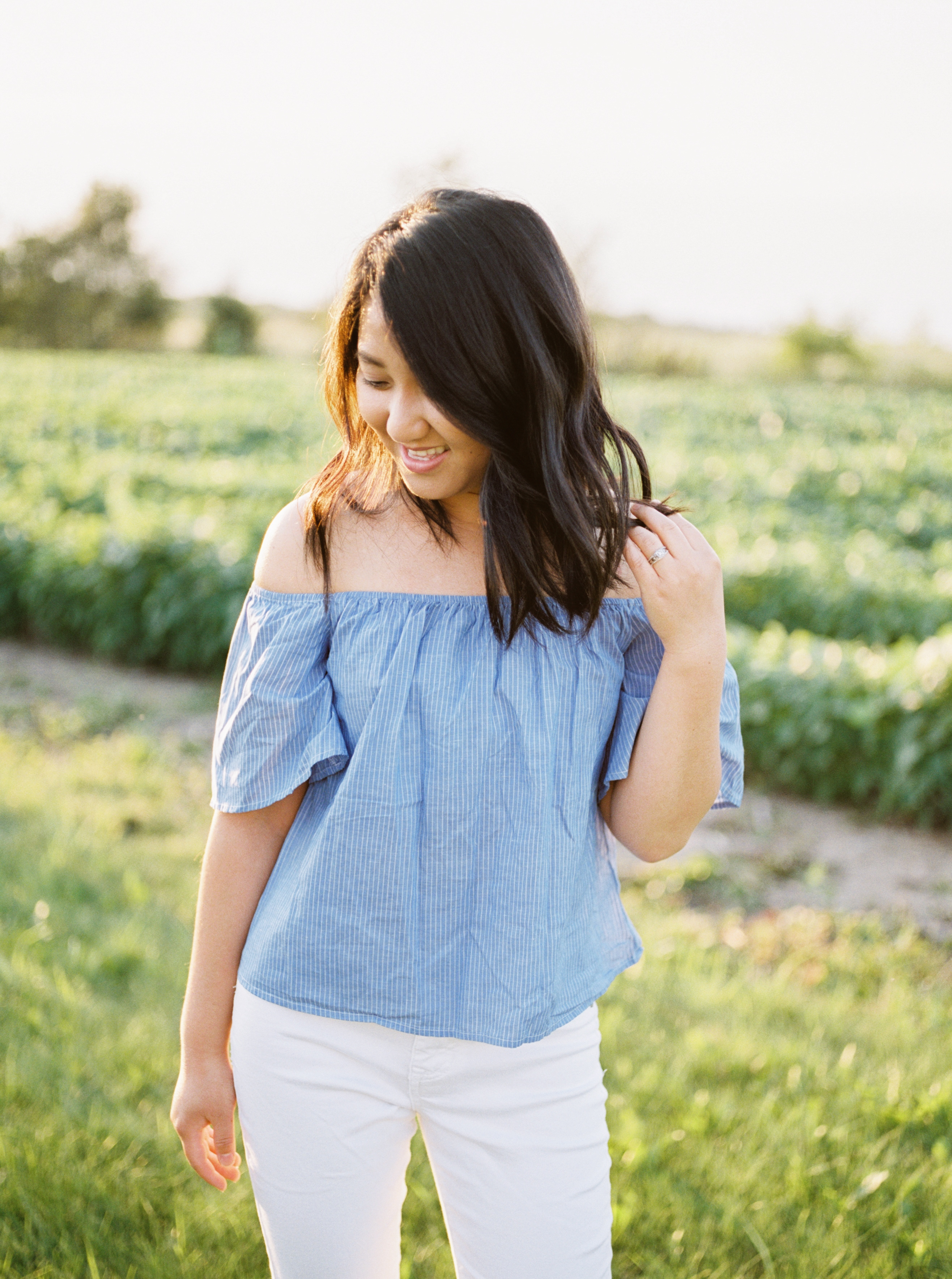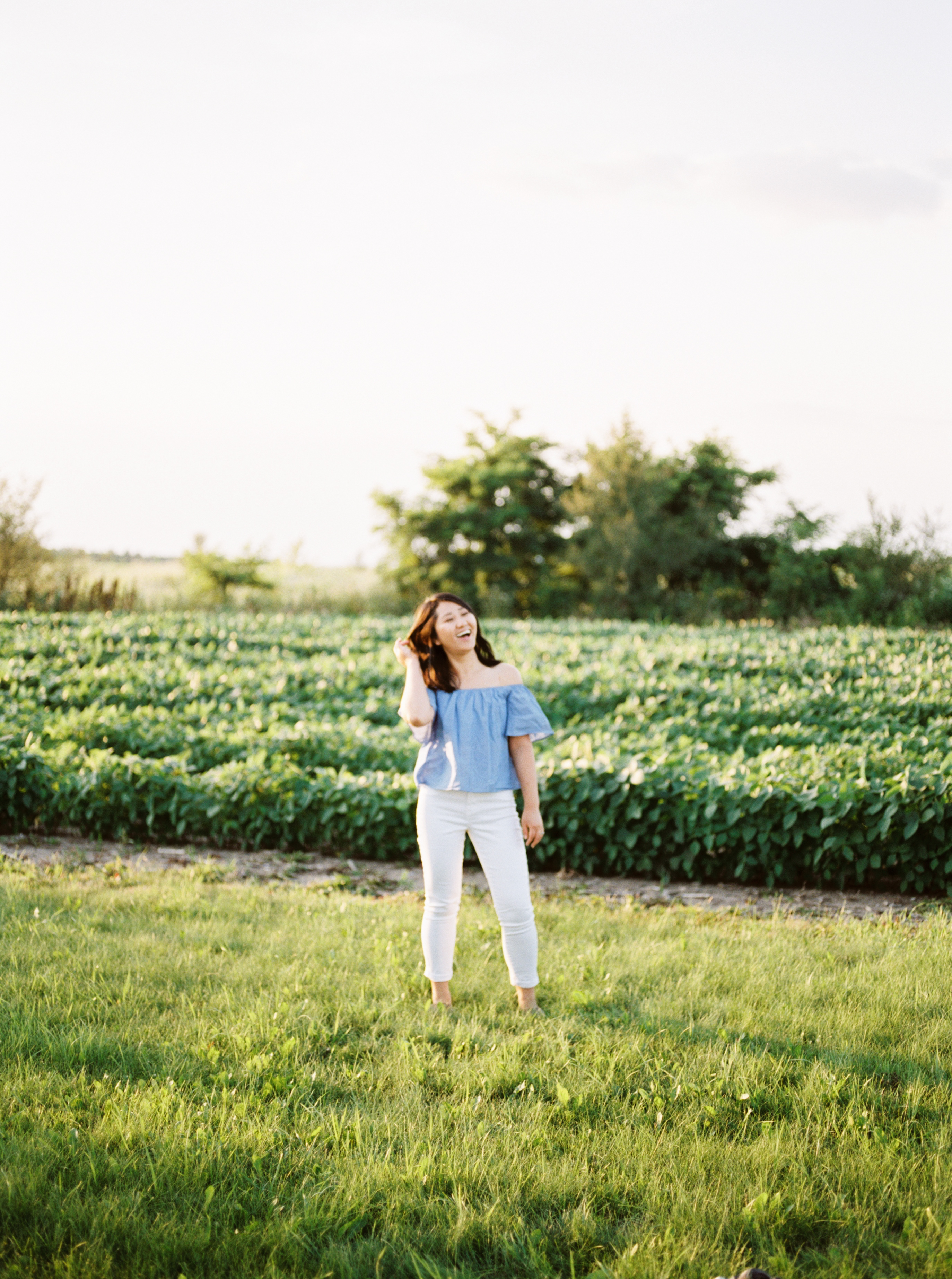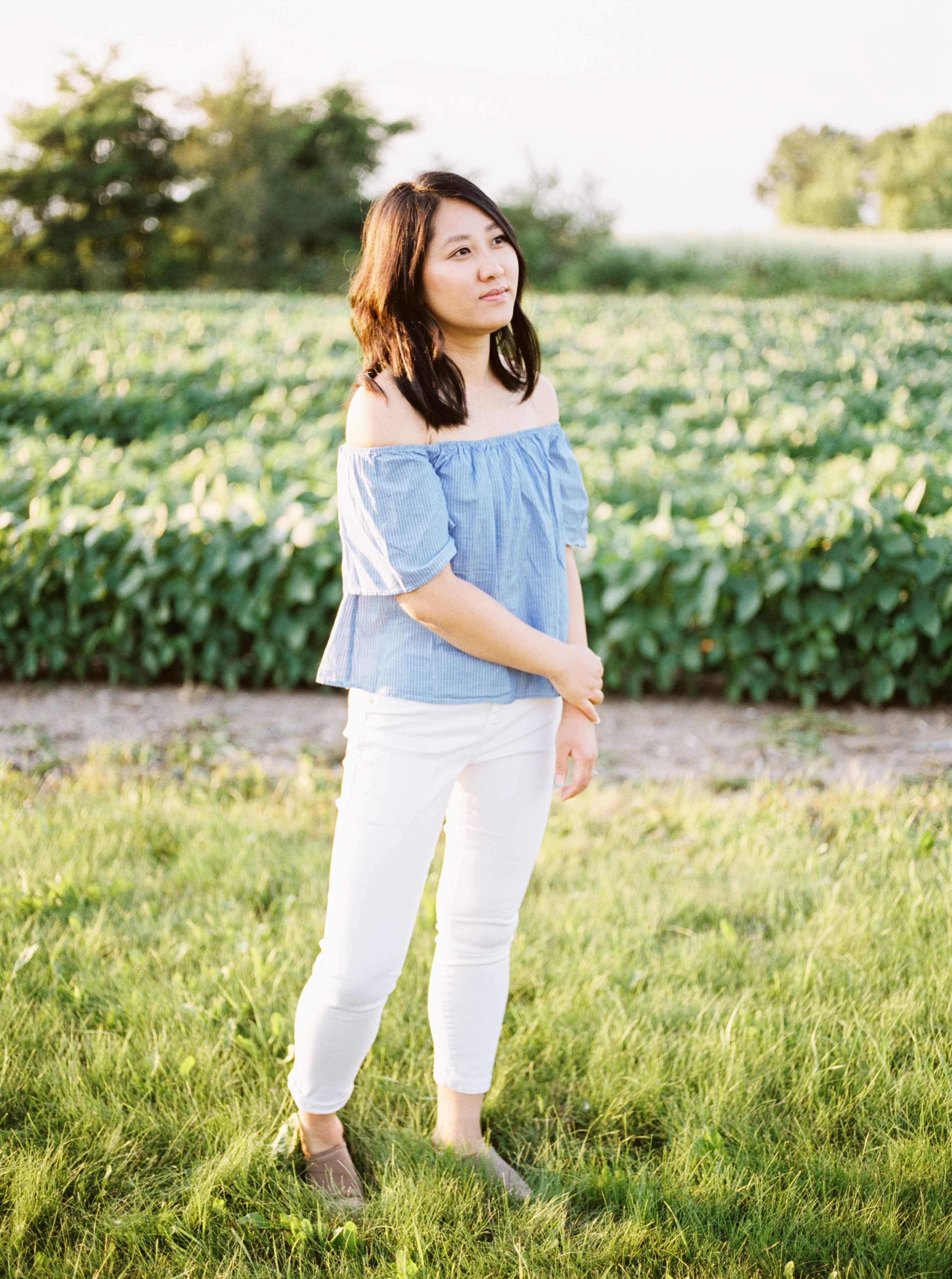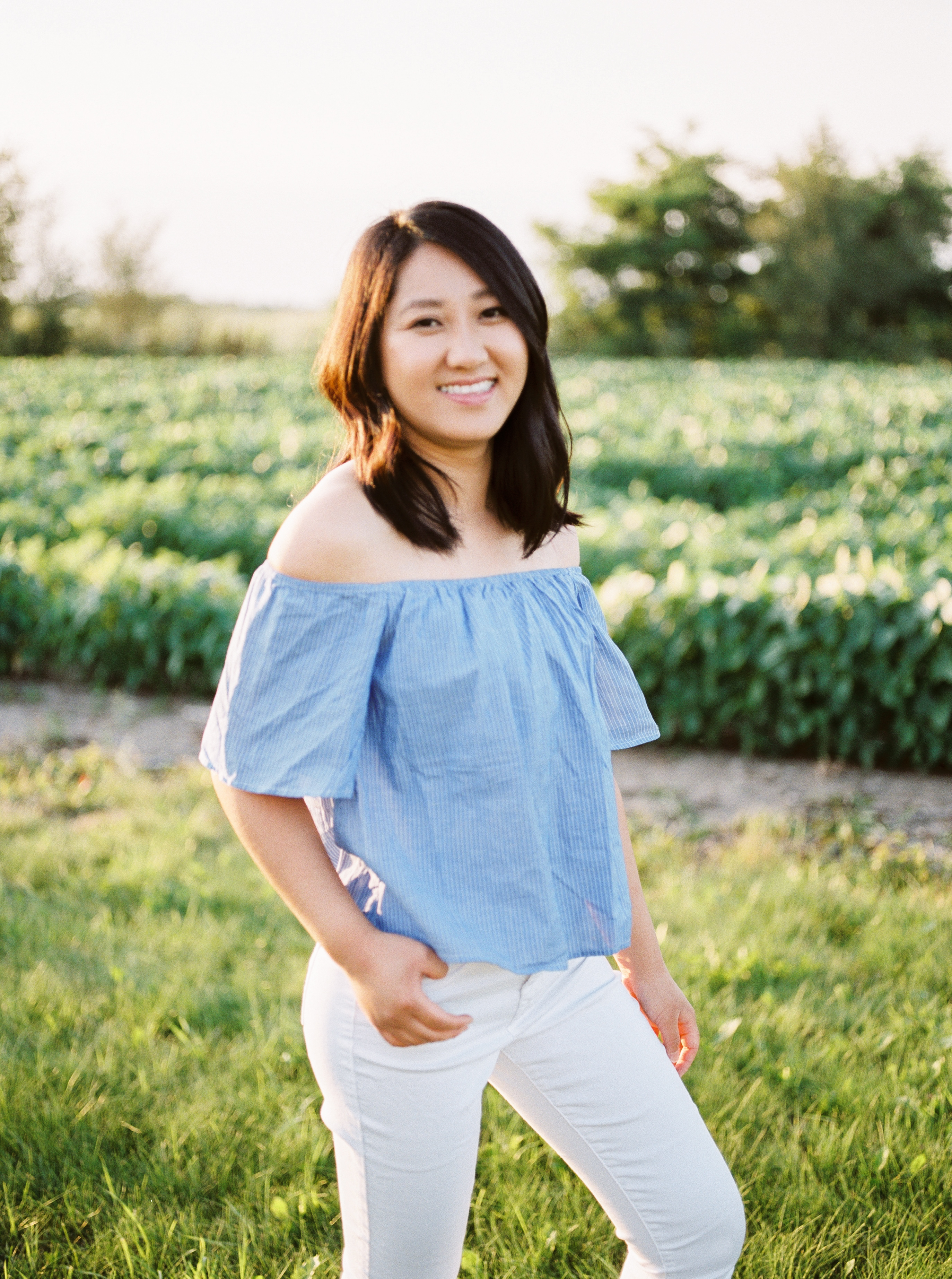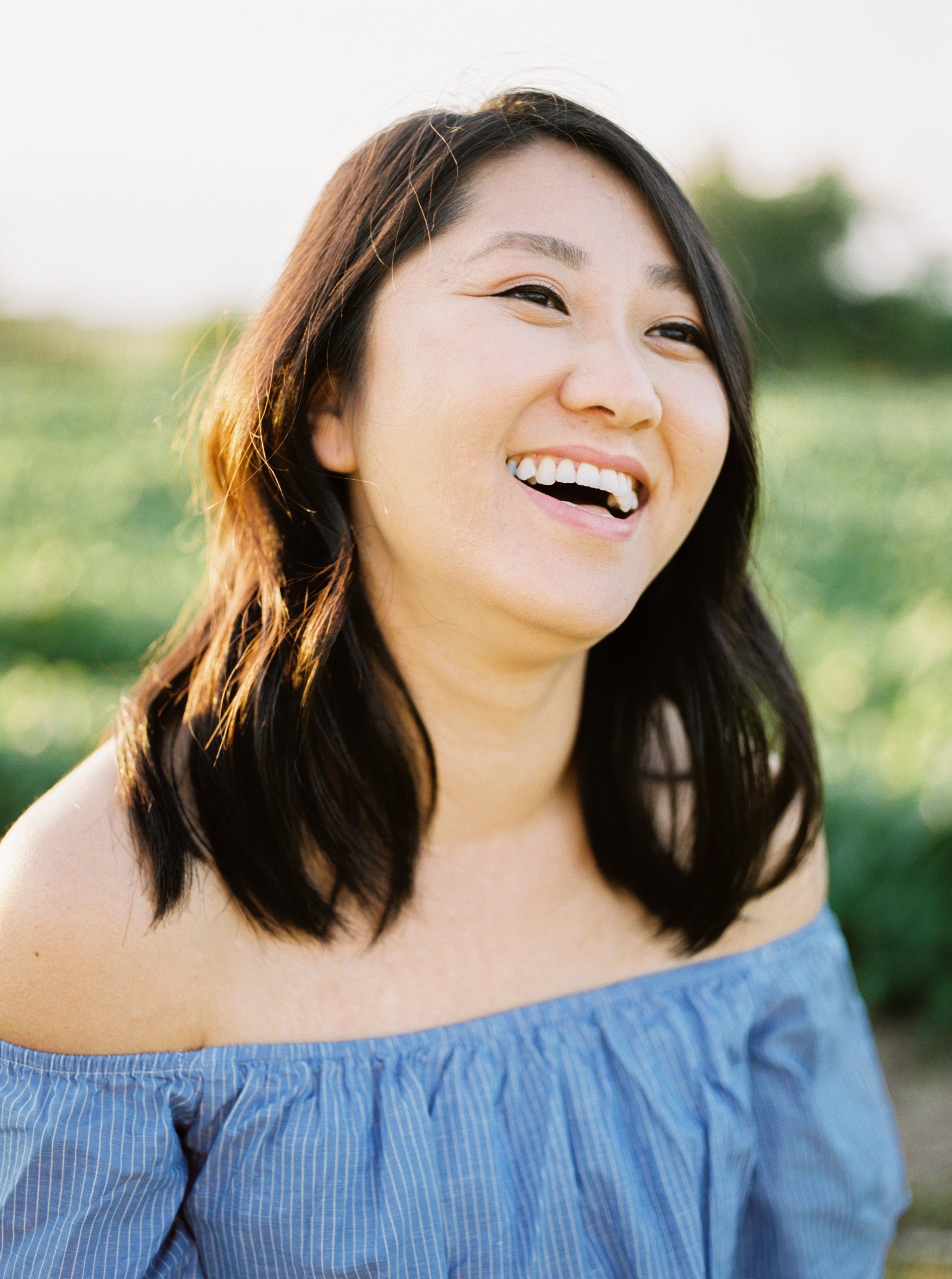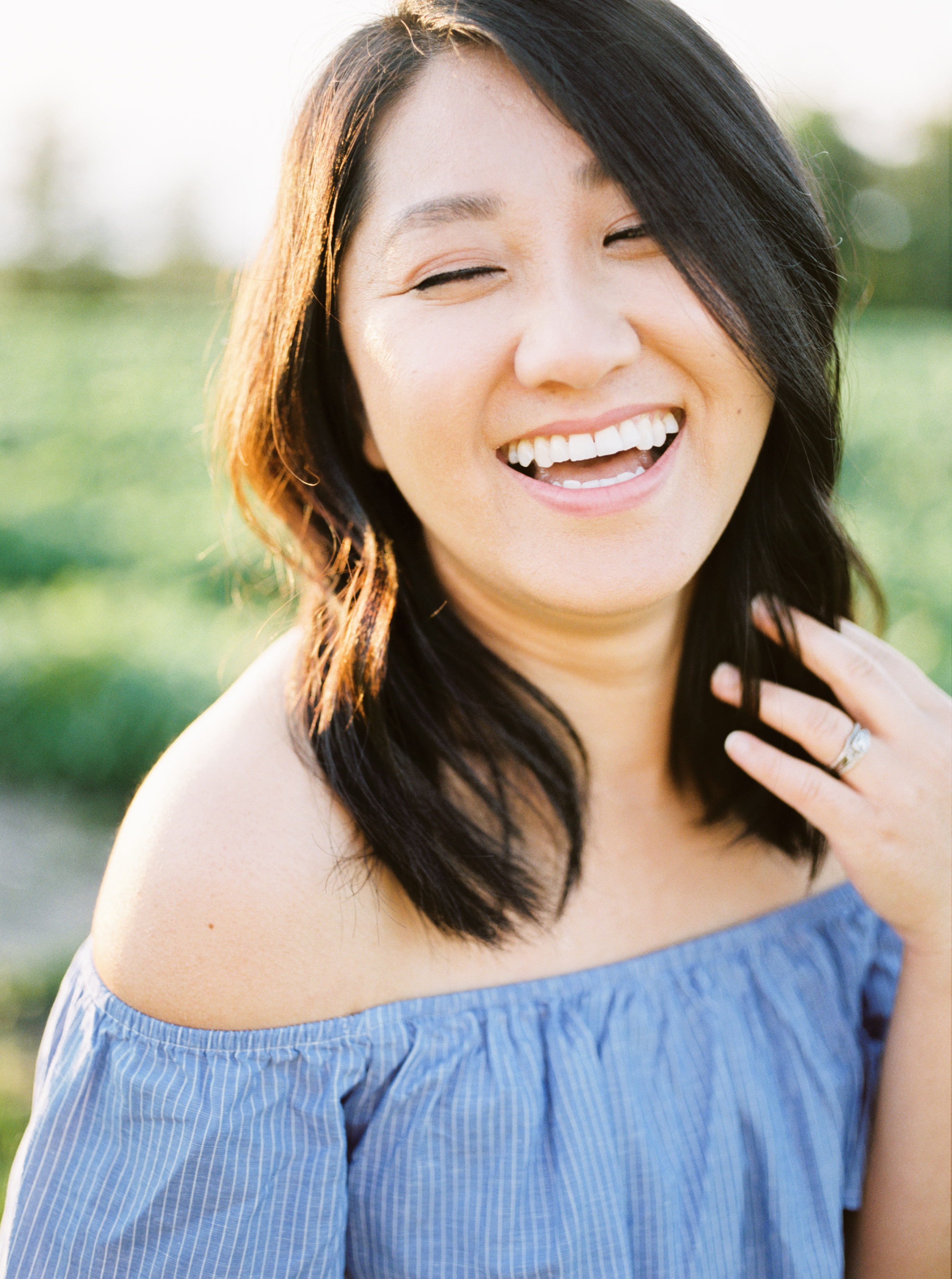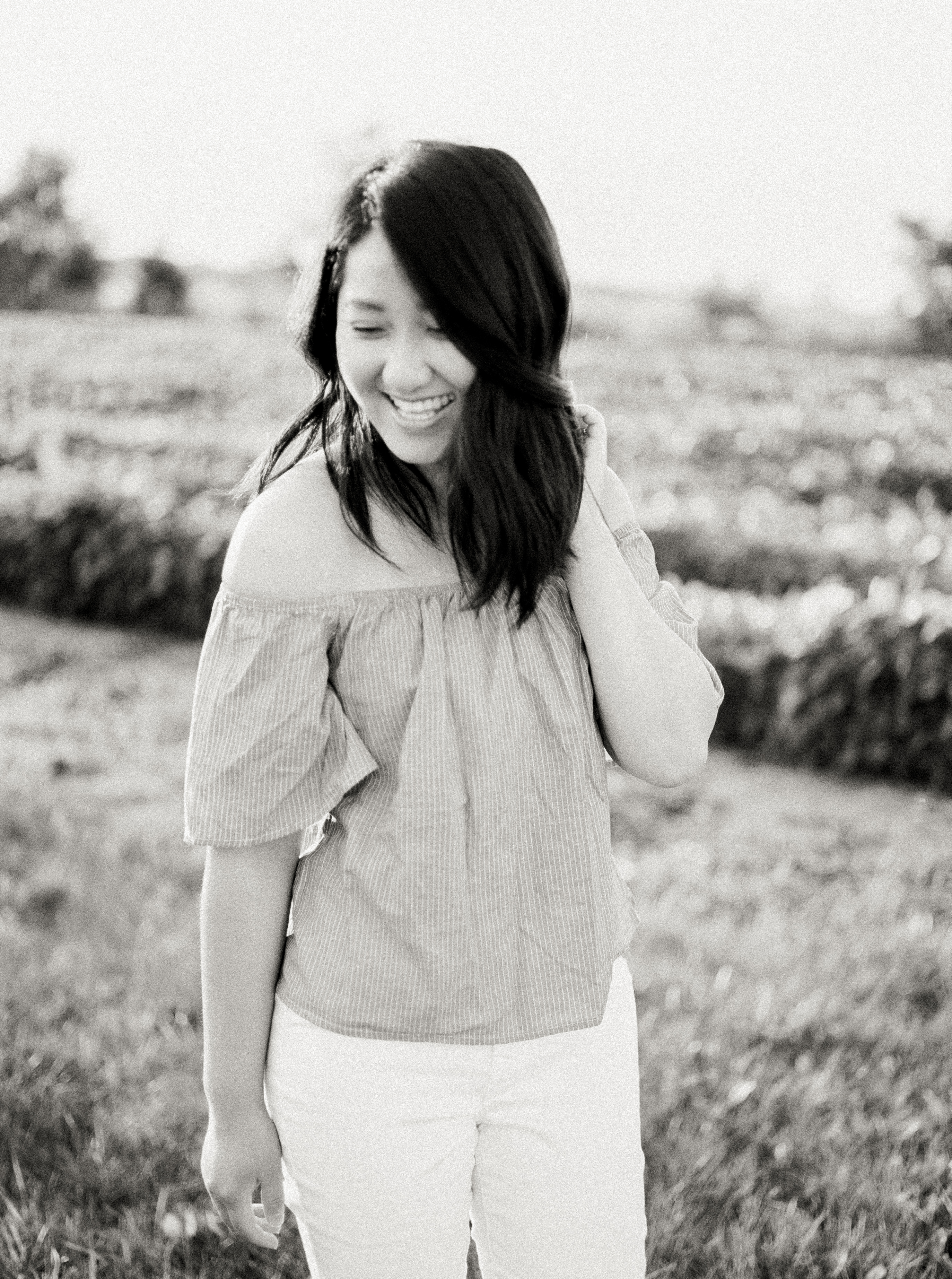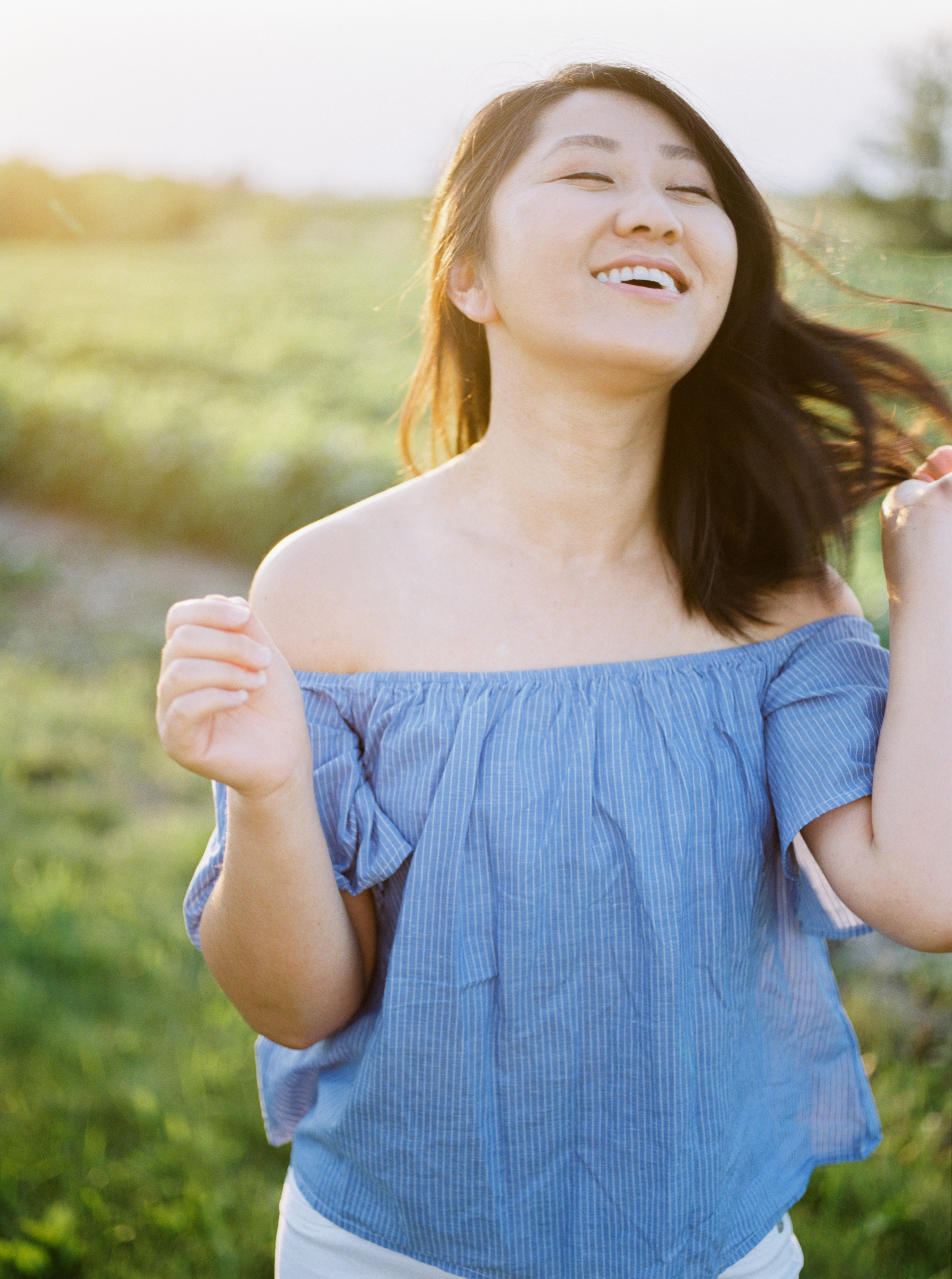 Back when Andrew and I lived in an apartment in Madison I used to dream of living in a big home with lots of land in our backyard so that I would always have a place to photograph the beautiful people who get in front of my camera.
When we first visited our house I remember walking outside to the backyard and looking over all the acres of land as the sun started to set. Back then the grass hadn't grown and the lawn was still covered with straw. But it was beautiful and I knew I'd be able to utilize all that it offered. While the land in my backyard may not be all mine and suburbia will eventually build a road and take over, I'm determined to appreciate it while it's still empty and vast. And no matter how many houses get built in this little commuter town, we will always have some breathtaking sunrises and sunsets.
When my beautiful photographer friend, Mai Ka, came to do her Coffee Musings with me, we ventured outside afterward and utilized the gorgeous sunset and soybean plants. Who would have thought that even suburbia could help create killer portraits with a girl who has a beautiful smile?
If you want to check out Mai Ka's lovely work, check her out here:
Facebook
Instagram
Photography Details
Lab: PhotoVision
Film: Fuji 400H @ 200 iso
Camera: Pentax 645N
Lens: 75mm f/2.8